Authentic Vietnamese Banh Mi in Sydney CBD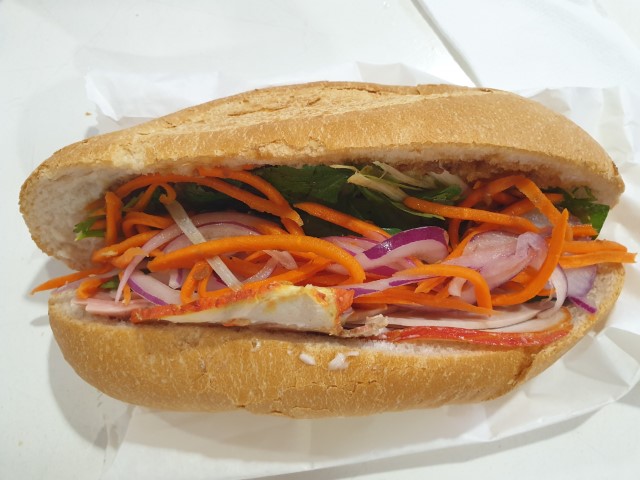 Phuong Vietnamese Food & Bread Rolls is located within the Hunter Connection Food Court in the Sydney CBD close to Wynyard Station.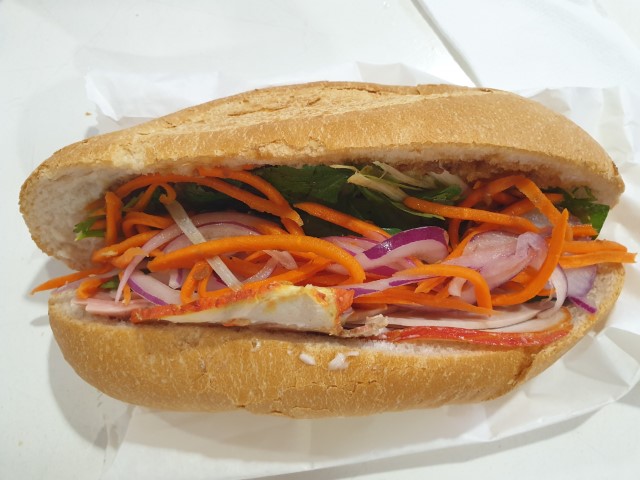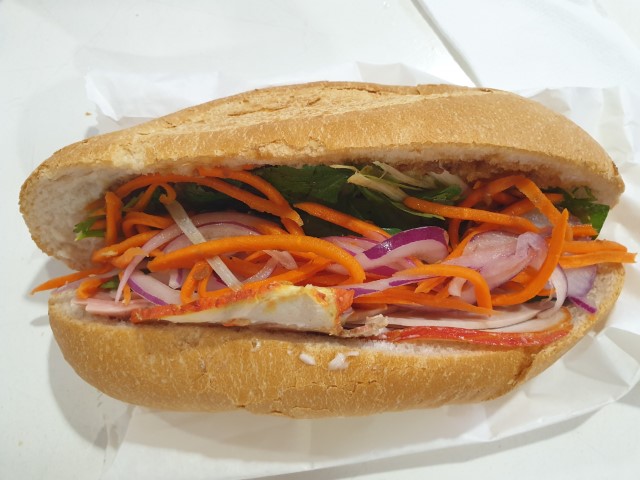 This is a small food stall that serves up mainly the delicious Vietnamese bread roll sandwiches called Band Mi. I love these small food places that do 1 thing and do it very well. Phuong's use nice crispy bread rolls and all fresh ingredients. On the Banh Mi menu they only serve 6 types Banh Mi and at very reasonable prices.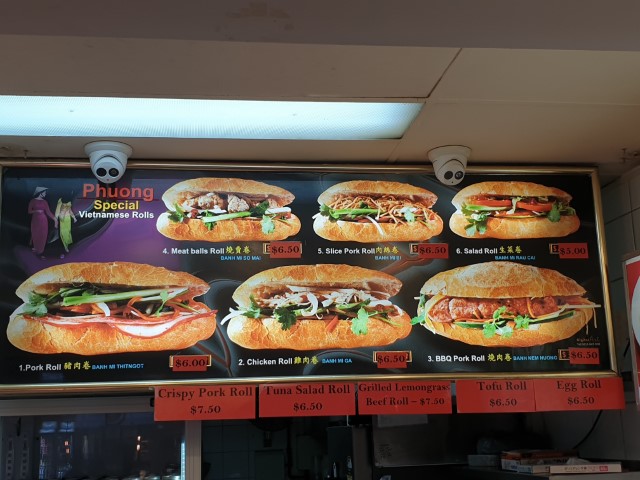 Banh Mi available at Phuong:
Pork Roll Banh Mi Thitngot $6
Chicken Roll Banh Mi Ga $6.50
BBQ Pork Roll Banh Nem Nuong $6.50
Meat balls roll Banh Mi So Mai $6.50
Slice Pork Roll Banh Mi Bi $6.50
Salad Roll Banh Mi Ha $5.00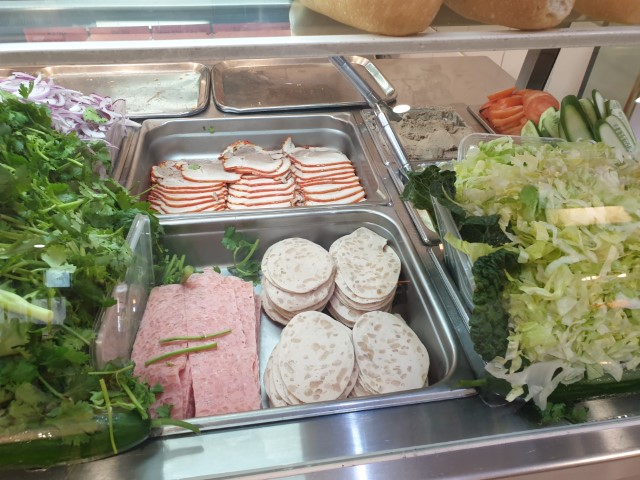 At this stage I have not found any other place that serve Banh Mi for less than $6 so I am listing Phuong's as the cheapest Banh Mi in Sydney CBD!
Phuong's does do a few extra items of Vietnamese foods like spring rolls and meat on a stick. I guess this ticks off the title of the store as Vietnamese Food, not just Bread rolls!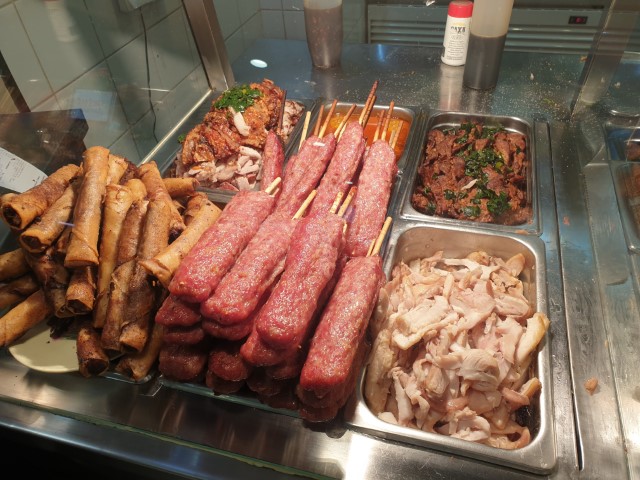 I am on the search for the best Banh Mi in Sydney CBD so will be ranking them by taste and price.
So currently Phuong's ranks as:
#1 Best Banh Mi in Sydney CBD
#1 Cheapest Banh Mi in Sydney CBD
To get into Hunter Connection, there are entrances on George Street, Pitt Street, Hunter Street as well as a tunnel that travels from Wynyard Train Station to the Hunter Connection.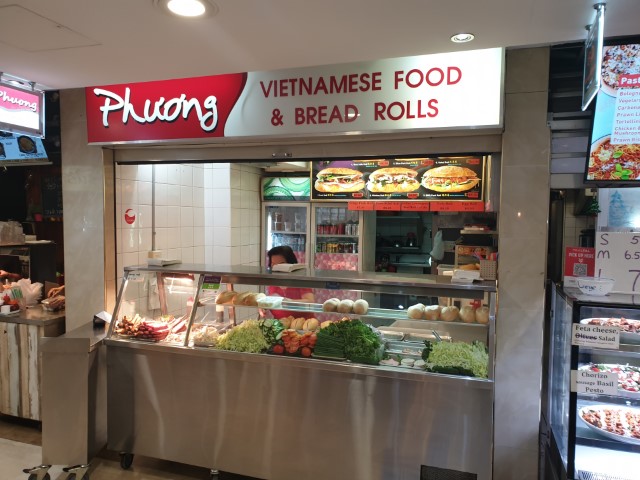 Phuong Vietnamese Food and Bread Rolls
Hunter Connection
F10/7-13 Hunter St
Sydney CBD
Open Monday to Friday 7am – 5pm
Check out the location of Phuong Vietnamese Food and Bread Rolls