Bruce Lee Statue in Hong Kong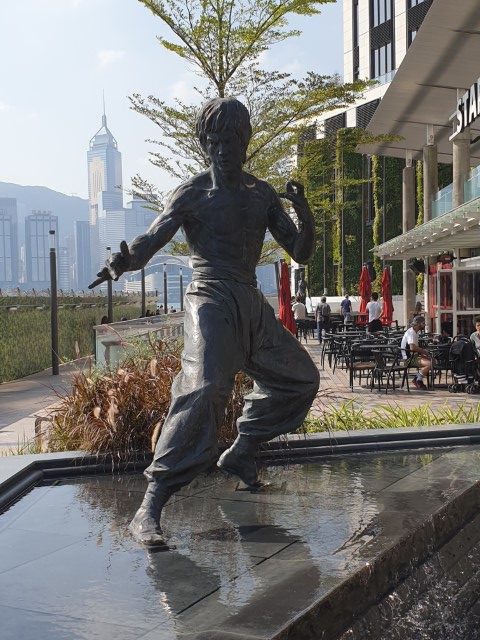 There is a statue of Bruce Lee, the famous Hong Kong martial arts star from the 1970s, located along the foreshore of Tsim Sha Tsui, directly opposite Hong Kong Island.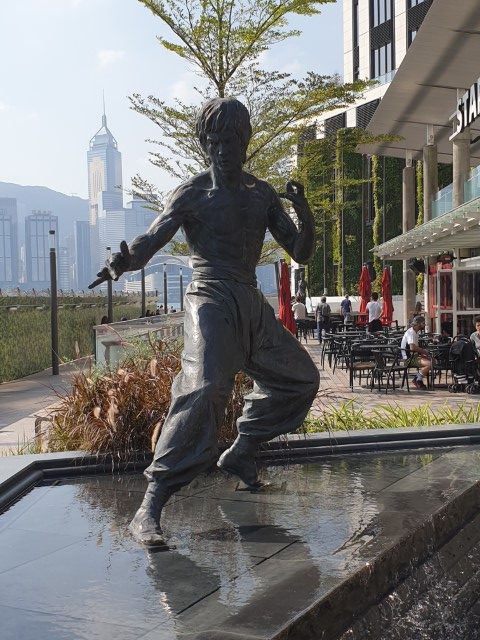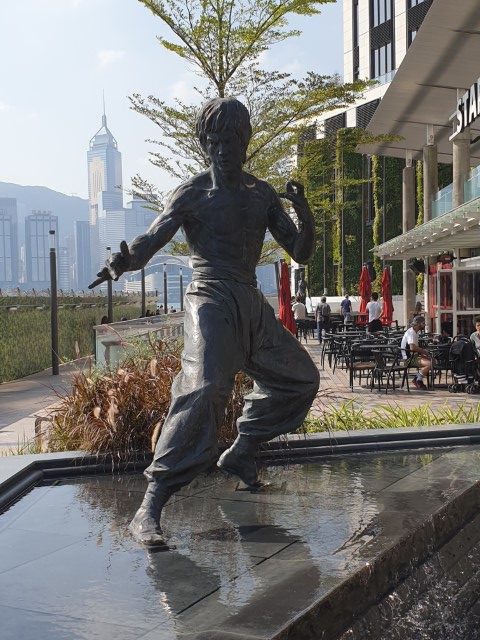 The statue of Bruce Lee is located at the end of the Avenue of Stars, which is a promenade along the foreshore with plaques with the hand prints of the famous Hong Kong movies stars, actors, singers and producers. There are more than 100 of these hand prints. As you get to the end of the promenade you will find the Bruce Lee Statue, located right out the front of a Starbucks coffeeshop.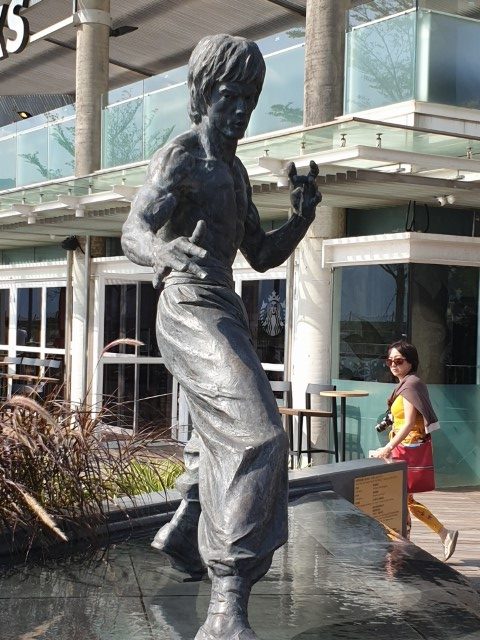 This statue is very popular with Chinese tourists who all queue up to get their photo taken in front, posing in the same fight position as Bruce.
Check out the location of the Bruce Lee statue in Tsim Sha Tsui Hong Kong