Flight Review Garuda Indonesia Bali to Jakarta B737-800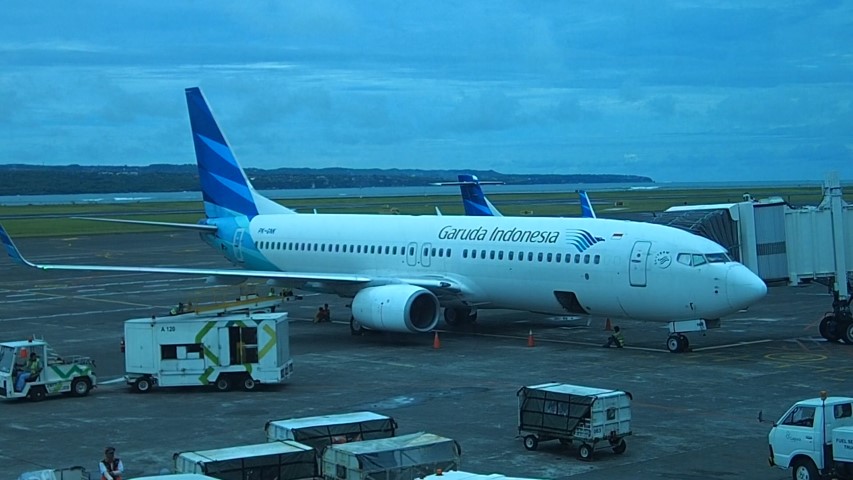 Airline: Garuda Indonesia
Flight no: GA403
Route: Denpasar Bali Ngurah Rai Airport to Jakarta Soekarno-Hatta Airport
Aircraft type: Boeing B737-800
Flight time: 1 hour 20 minutes
Travel class: Economy Class
Seat Number: 23A
Seat Width: 17 inches ( cm)
Pitch: 31 inches ( cm)
Check out the full flight review video for Garuda Indonesia flight from Bali to Jakarta
Getting to the airport
Denpasar Bali airport is located closer to the tourist areas of Bali, than it is to the capital city Denpasar.
Travel times varying, check out rough travel times to Bali airport from the various tourist areas of Bali. Travel times include during quiet times on the road and during peak traffic:
Kuta 15 – 30 minutes
Nusa Dua – 20 – 30 minutes
Legian 25 – 45 minutes
Seminyak 35 – 1 hour
Sanur 40 mins to 1 hour
Ubud 1 – 2 hours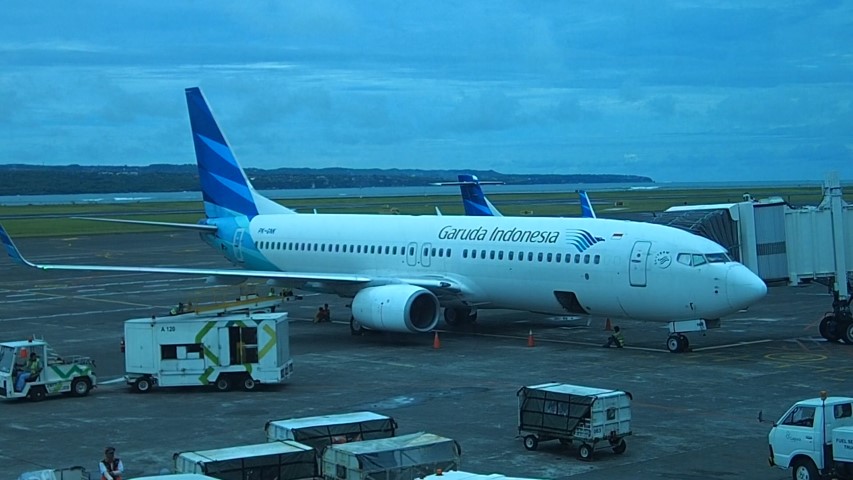 At the airport
The domestic terminal at Bali Airport is the old International terminal. The terminal has had some renovations and there are plenty of shopping and heaps of restaurants and cafes to choose from past the security check point at the airport.
On the plane
The seat
For a short 1 hour 20 minute flight, the seat was quite comfortable. I had fairly good leg room. I am 187cm tall (around 6'2) and my knees were not touching the seat in front so I had plenty of room.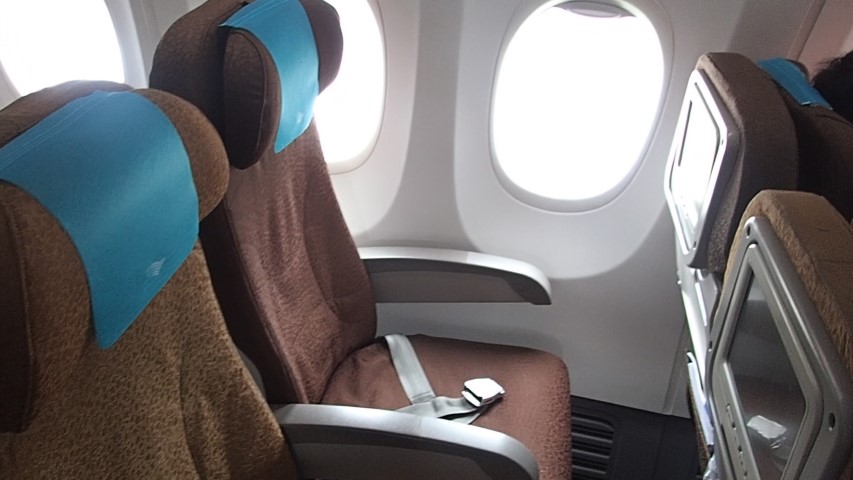 The Entertainment
As well as the great Garuda Inflight magazine called 'Colours' which has loads of great travel articles in both English and Indonesian. Ofcourse there are plenty of advertisements, as with most inflight magazines, I love the sections at the back that show travel information for where Garuda fly to. And ofcourse i always love the flight map of destinations. Who doesn't love a good map!
Garuda also have loads of movies and TV shows on their inflight entertainment screen which are built into the back of the seat infront of you. There were enough English movies and shows for me to make a choice to watch something good.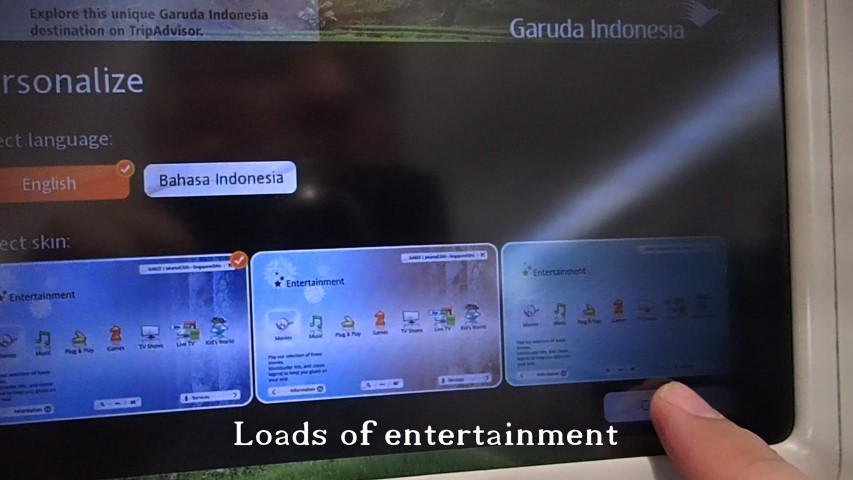 The food
The food is where Garuda Indonesia excels. I have taken many Garuda flights in the past, on international routes and plenty of domestic flights within Indonesia.
Garuda consistently serve up good food, good sized portions with drinks and tea and coffee.
The food I had on this flight was a main hot meal of a spicy chicken with rice and vegetables and a nice fruit jelly desert. The chicken was good quality and very tasty and only a little bit spicy. The rice was well cooked and the vegetables were not soggy so extra marks. The fruit jelly was delicious.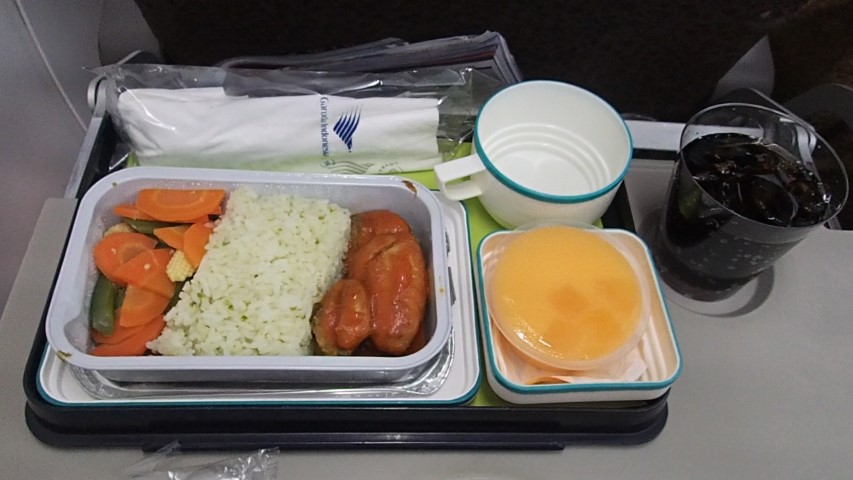 The Service
5 Star Service. Garuda have won awards for the Best Flight Crew on a number of years and it is not hard to work out why. The service is great! The flight crew are friendly, smile and speak English which makes it so much easier.
Final word on this flight
Not much more to say about this flight review. I loved the flight and really look forward to my next flight with Garuda Indonesia.
You can book flights directly on the Garuda Indonesia website.
[do_widget id=wpp-6]