Great Vegetarian Ramen in Sydney CBD at O'Uchi Japanese Restaurant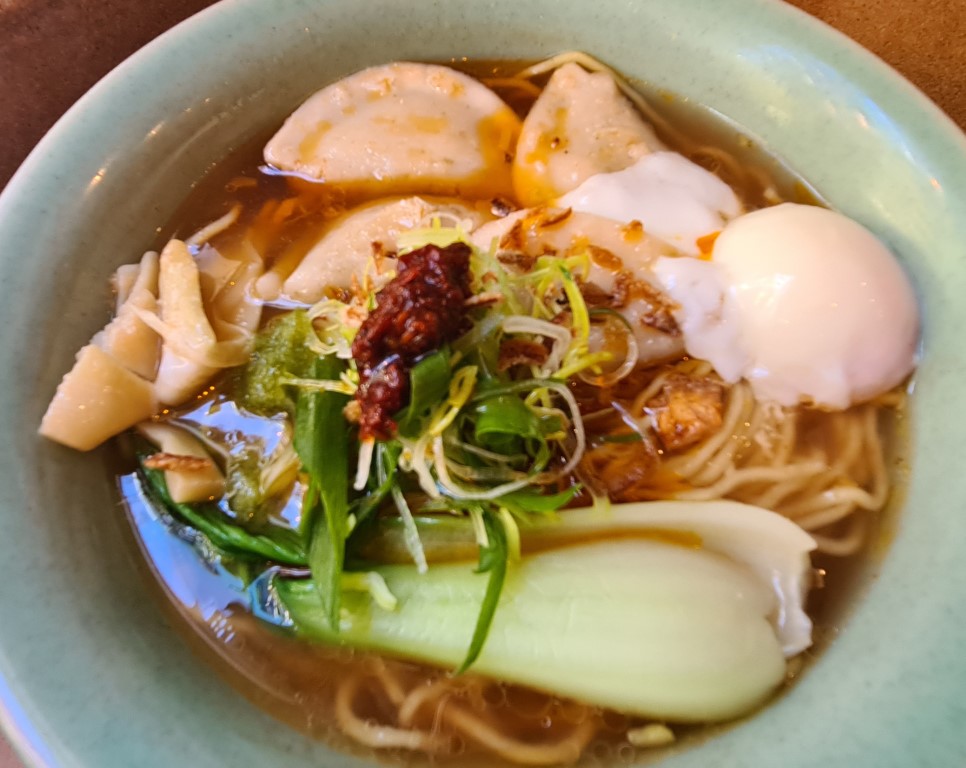 O'Uchi Japanese Restaurant is a great small restaurant located on Clarence Street in the Sydney CBD, just a short walk from Wynyard train station. They serve good quality organic food and have a good range of ramen noodle soups both vegetarian, chicken based broth as well as some beef based broth.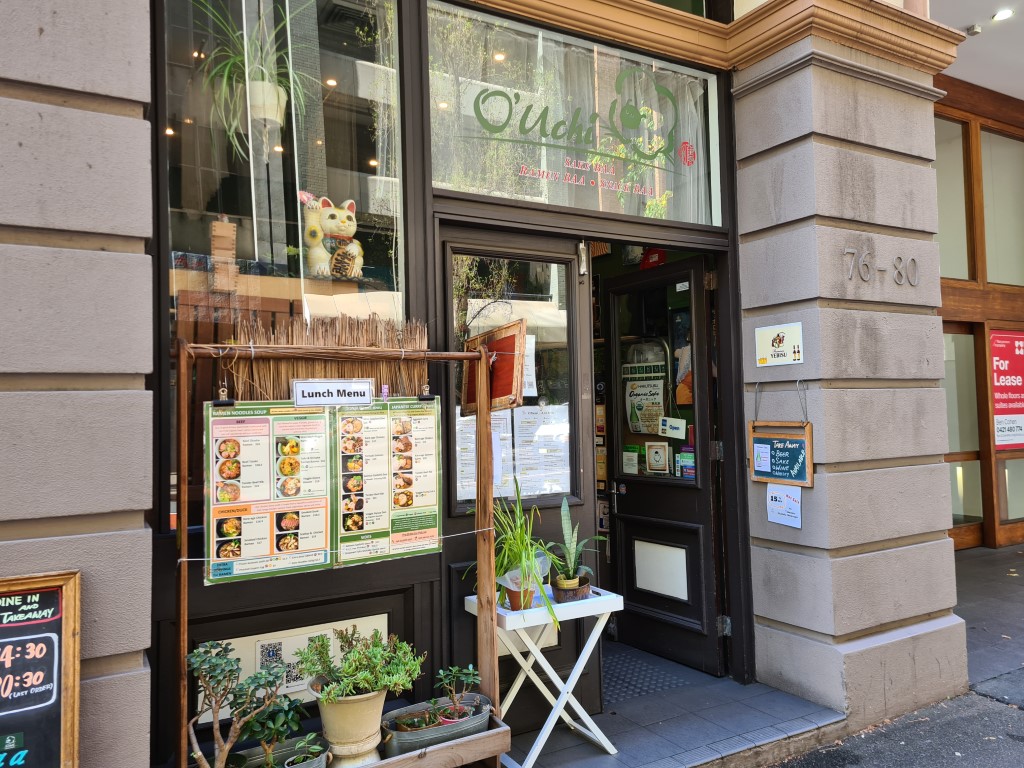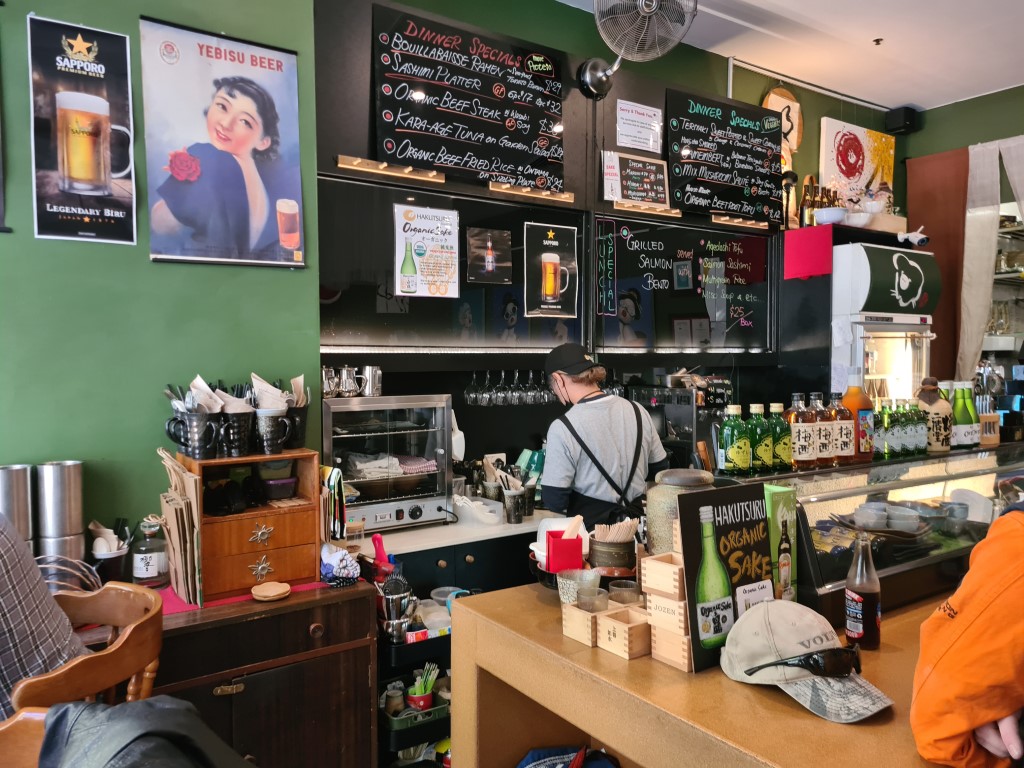 While most Japanese restaurants serve the traditional Tonkotsu (pork based broth) ramen noodle soup, O'Uchi only serve a chicken or beef based broth or the full vegetarian based broth. The traditional ramen noodles are egg based noodles so if you want a full vegan style ramen noodle soup, you can get them to replace the ramen noodles with rice noodles – this is gluten free.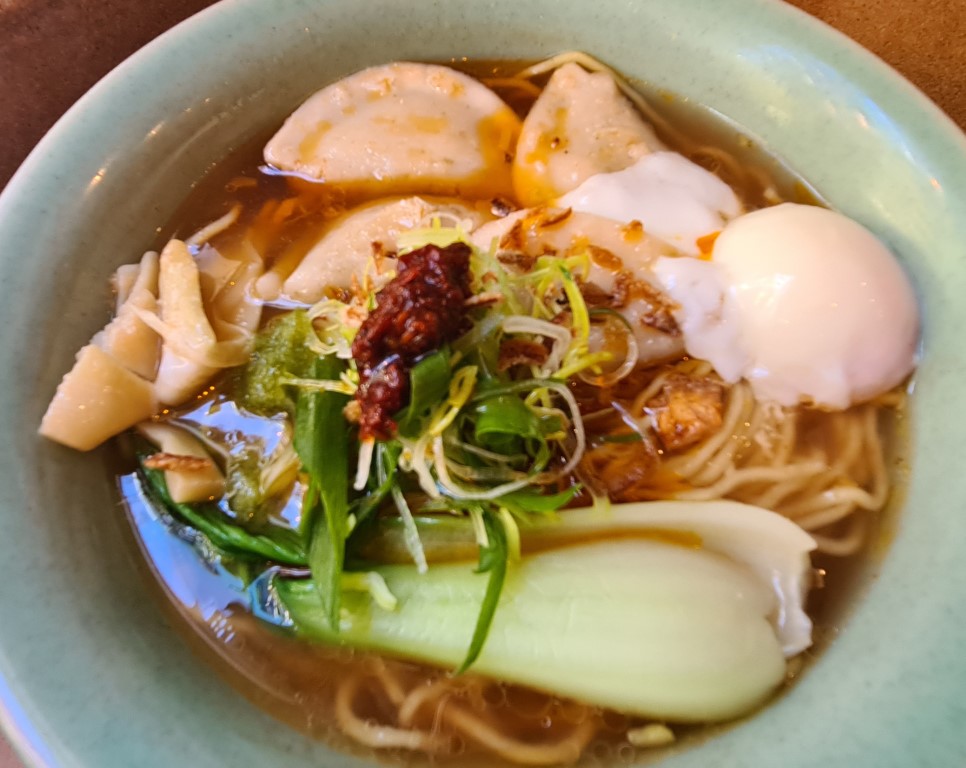 I went in and enjoyed their Veggie Gyoza Ramen $18 which has the vegetarian broth soup and comes with delicious Japanese dumplings which are filled with a vegetable mix. I had an soft boiled egg added but you an leave this out.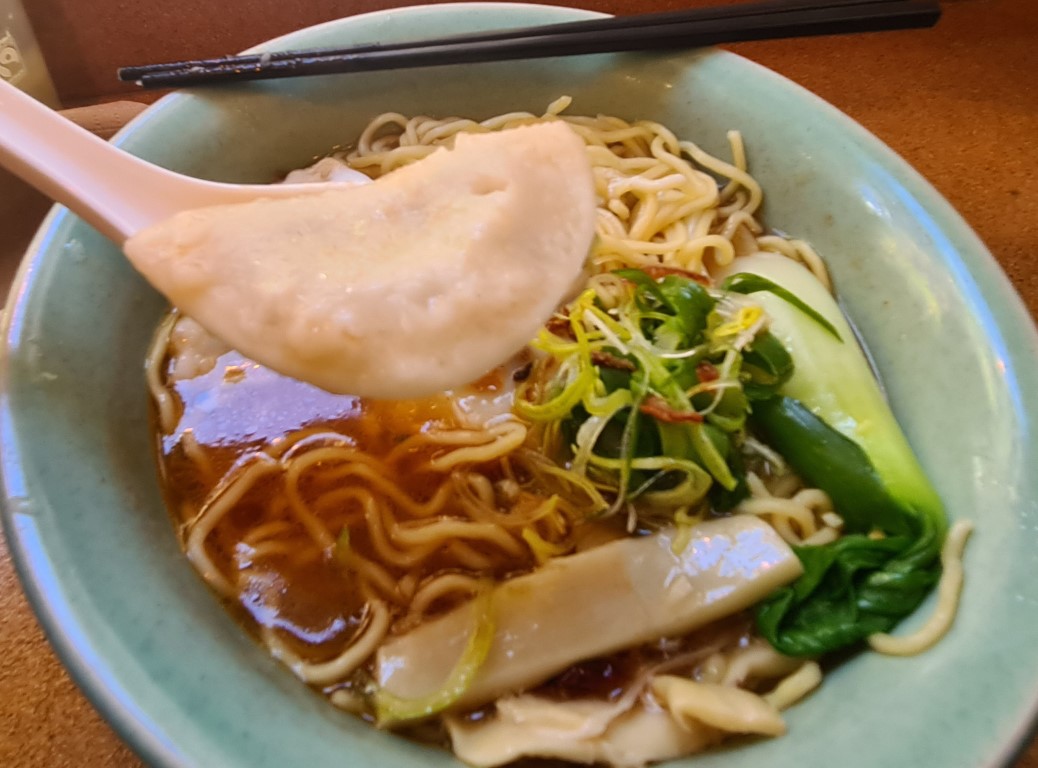 See the vegetarian ramen soup options on their menu: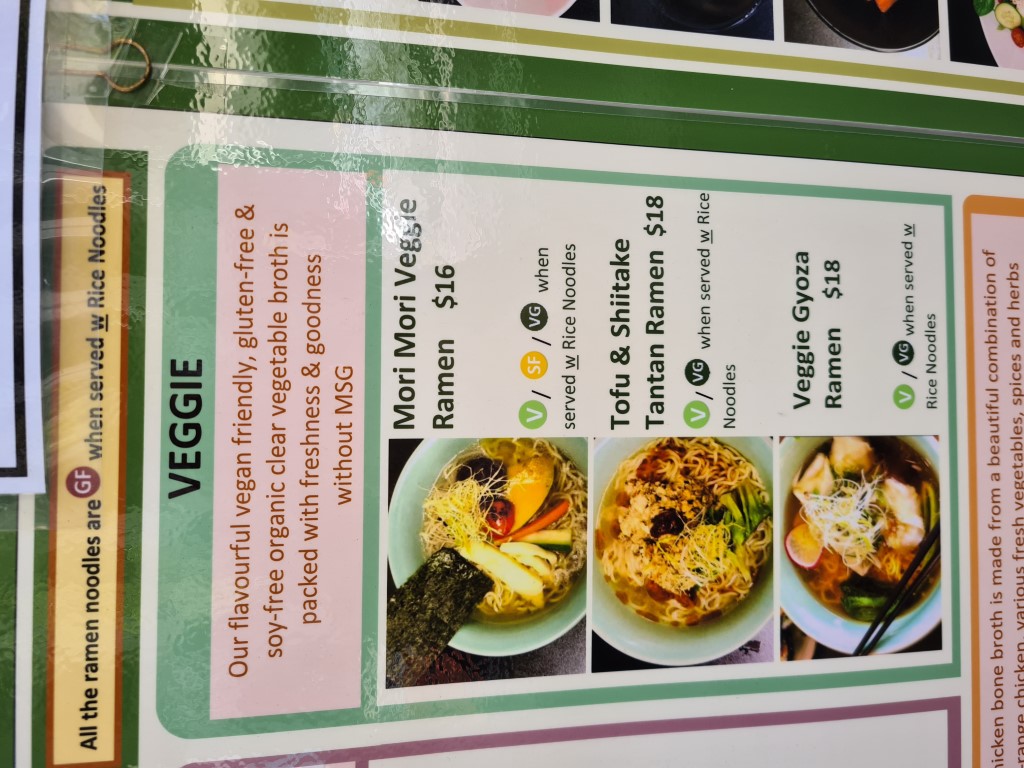 Another time I went in and tried their chicken based broth ramen soup with karaage chicken $16.50. This was my favourite. The chicken broth is full of flavour and the karaage chicken was awesome!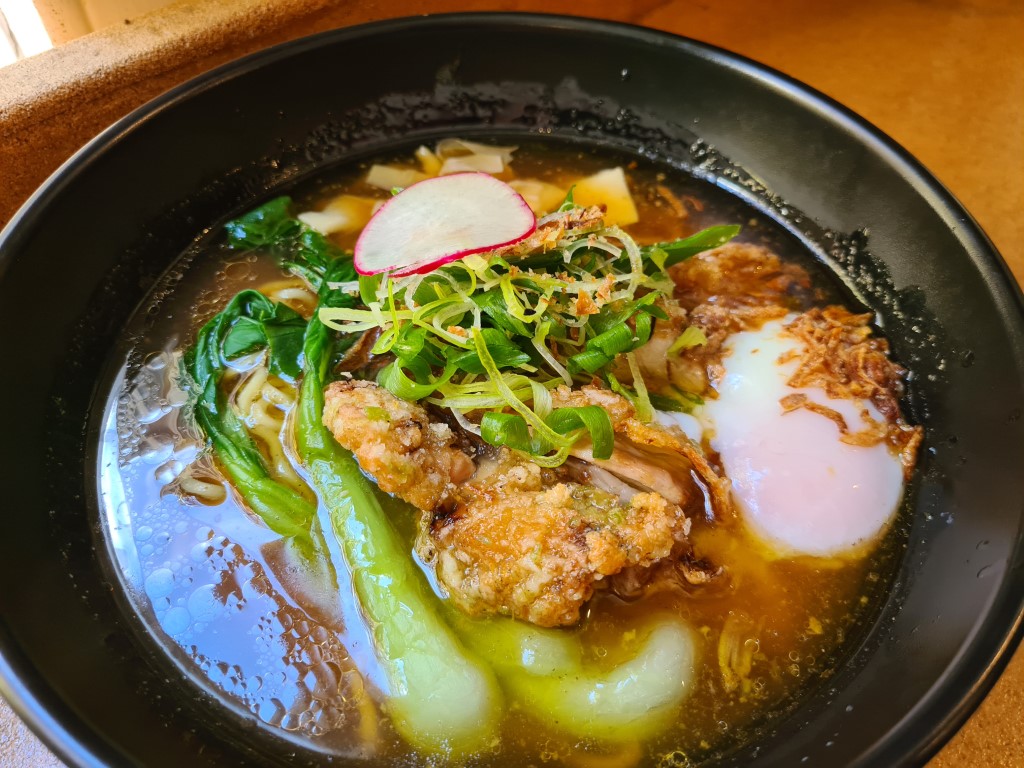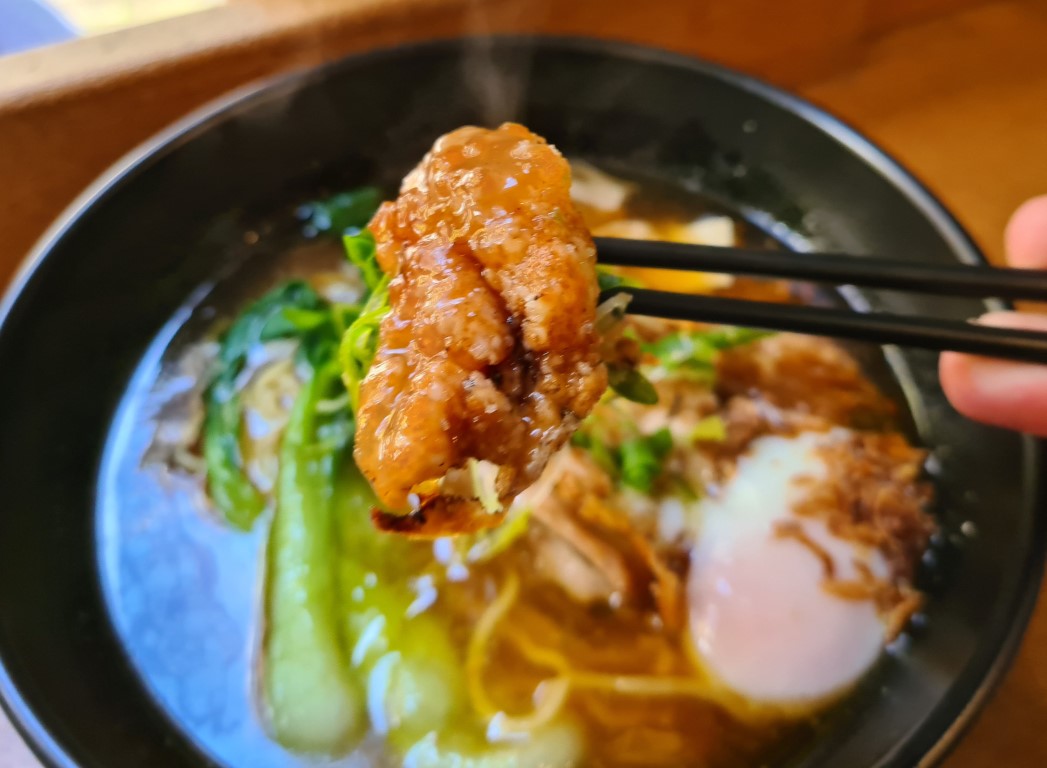 They have a few different chicken based ramen to choose from, some served with chicken and other served with duck. See the different options: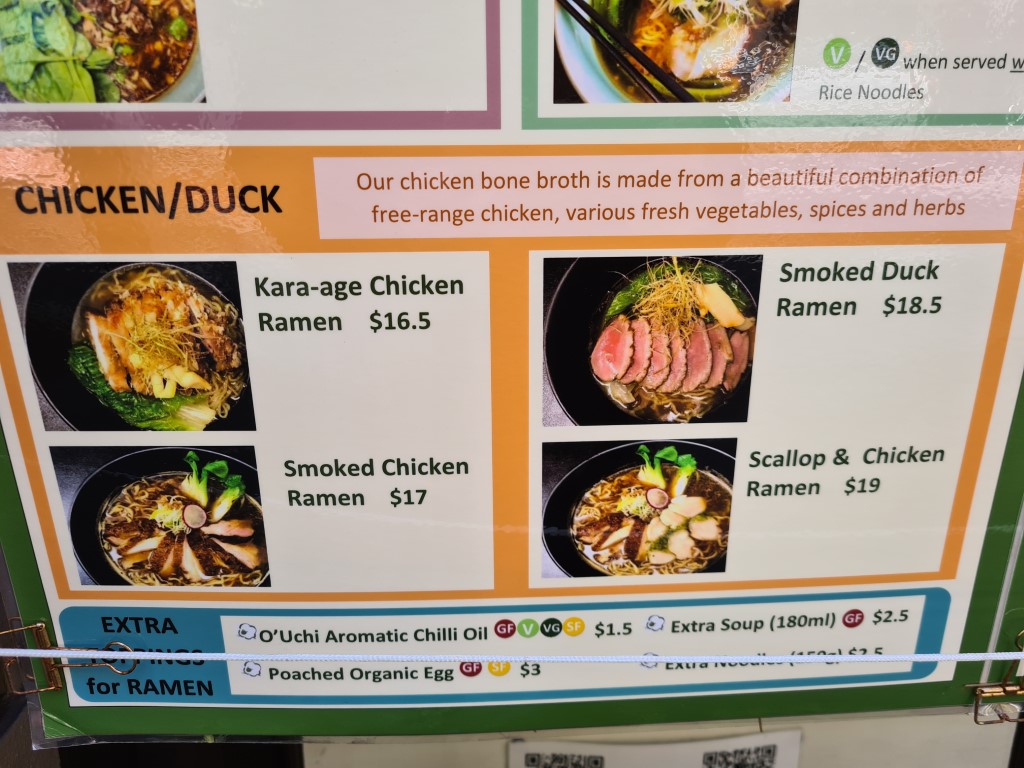 If a good solid beef ramen is what you are looking for then they have a few to choose from: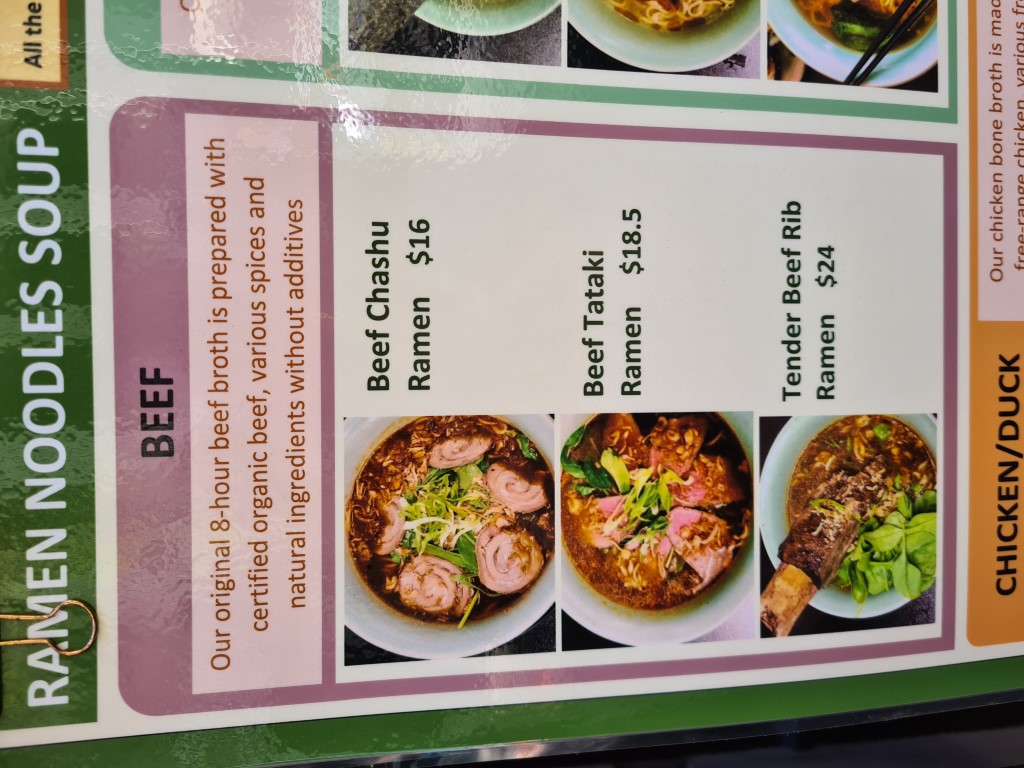 They also have rice bowl dishes Donburi as well as Japanese curry which I hope to try on my next visit. See the list of rice and curry dishes.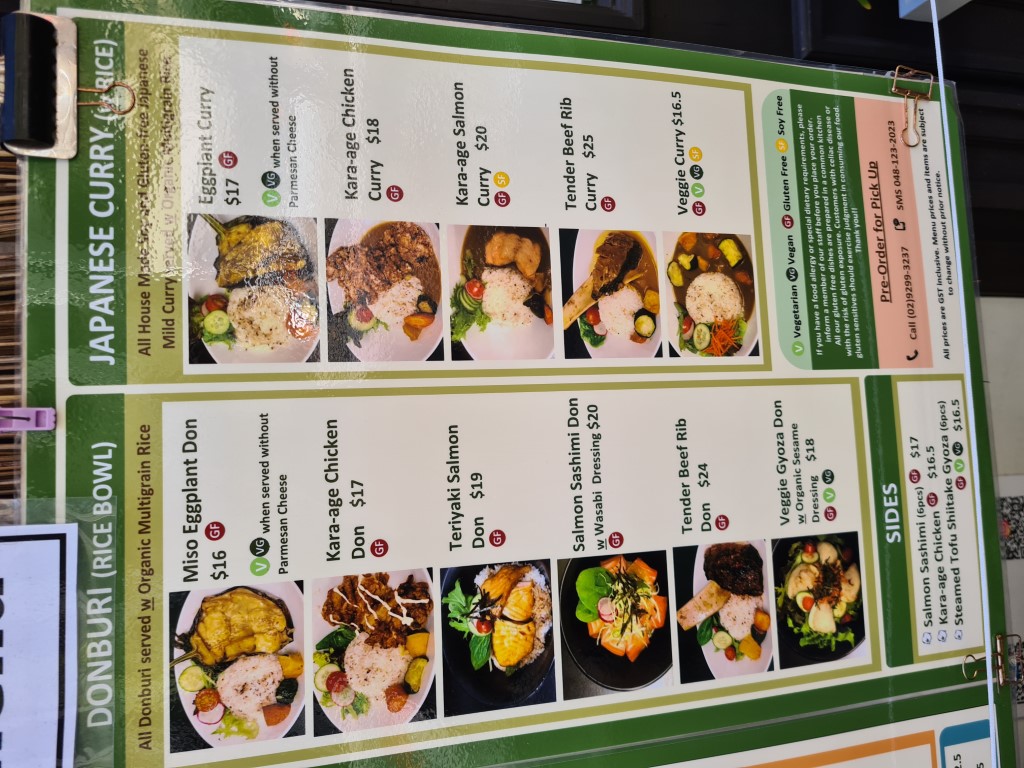 This place gets really busy at lunch time so I suggest you get down there early before the lunch time rush around 12pm
O'Uchi Japanese Restaurant
80 Clarence Street
Sydney CBD
Website: https://ouchi.com.au/
Check out the location o O'Uchi Japanese Restaurant in Sydney CBD
[do_widget id=wpp-59]