Nightlife Area of Koh Chang Island Thailand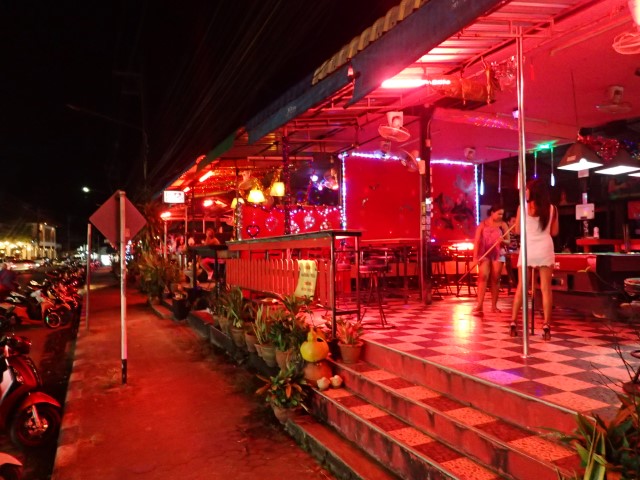 Koh Chang is a popular island in the Gulf of Thailand which is popular for water sports and a relaxing holiday. It also has a decent nightlife scene with plenty of late night bars with live music.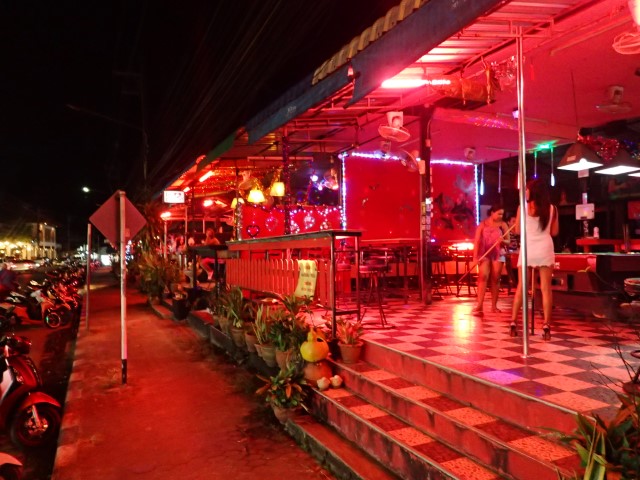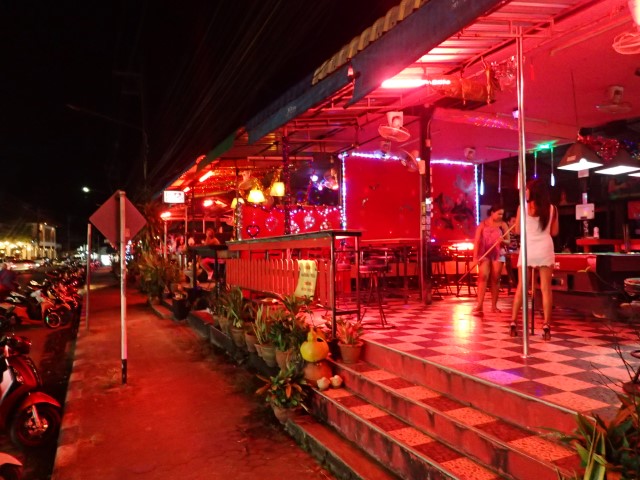 Check out the various Nightlife Areas of Koh Chang:
Nightlife at White Sand Beach Koh Chang
White Sand Beach is the most popular area to stay on Koh Chang island. With a great range of restaurants and the best nightlife on Koh Chang. There are a number of late night bars and nightclubs in the White Sand Beach area. Right along the beach front are a number of beach front restaurants and bars.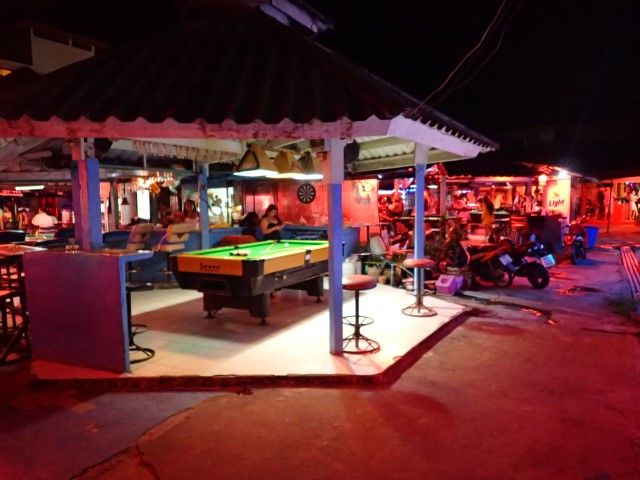 One of the most popular chilled out bars along White Sand Beach is 15 Palms which has been running since 1999. With a great selection of food and drinks including some of the best cocktails on Koh Chang. With tables and chairs right down on the sand, slip your shoes off and feel the sand between your toes. Check out 15 Palms Beach Bar website.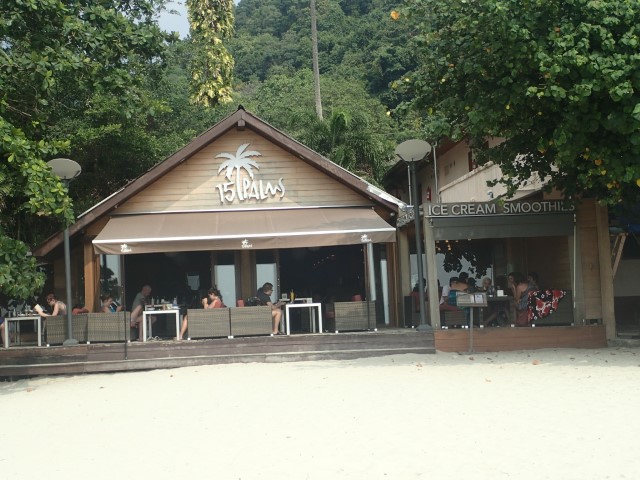 Further up on the main road of White Sand Beach is the best pub in Koh Chang called The White Elephant. The White Elephant is a late night bar / sports bar. With large TV screens showing live sports from around the world. White Sands Beach has a huge selection of international beers and a great food menu serving up traditional pub food like burgers, steak sandwiches, pizza and a delicious sausage butty. They also have a pool table right in the middle of the bar. Check out The White Elephant Website.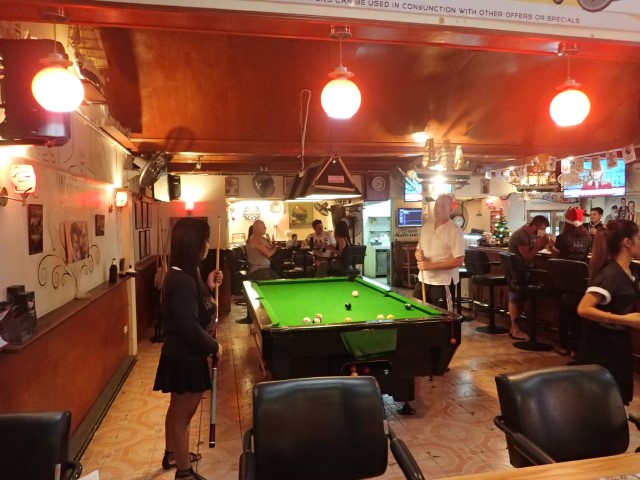 Little Pattaya Nightlife on Koh Chang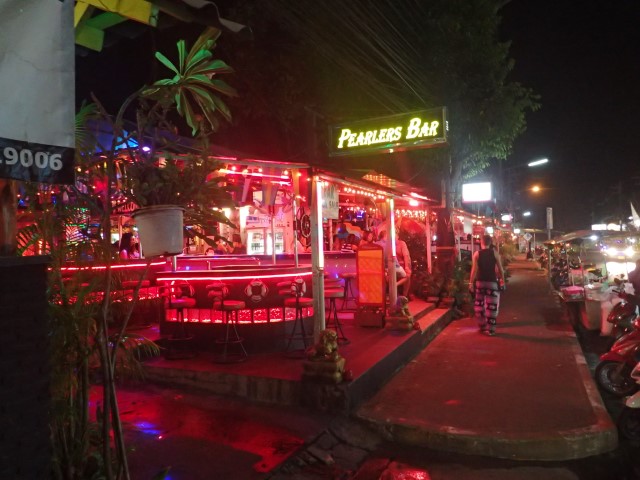 As you are leaving the far end of the White Beach area, you will come across a nightlife area on the left hand side of the road referred to as 'Little Pattaya', This area is filled with around 20 beer bars, similar to the beer bars in Pattaya.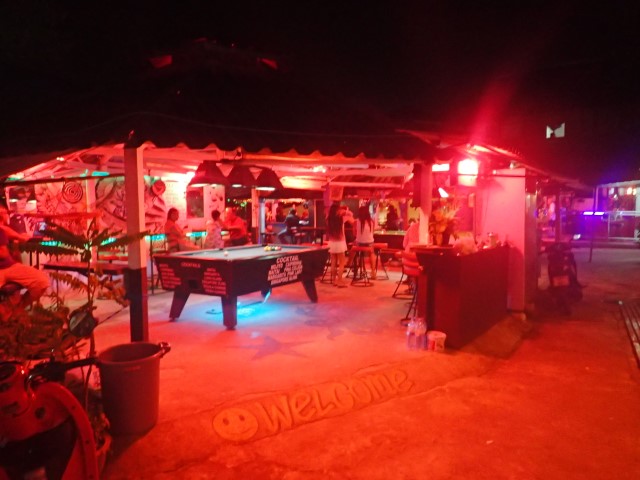 These cheap beer bars and all very close together, playing loud music, with cheap beers and filled with friendly bar girls who will whip you at any game of pool. These girls are pool sharks. Beware they will bet you at playing pool and if you loose you have to ring the bell which means you have to buy a drink for everyone in the bar. With up to 20 bar girls this could be a very expensive game of pool.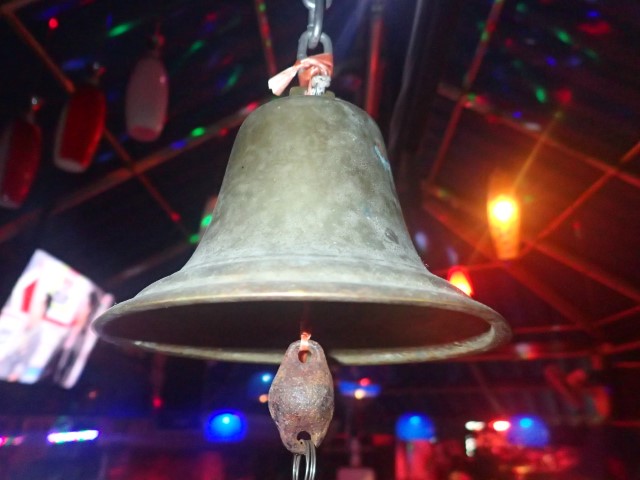 Some of the bar names within the Little Pattaya area are called Candy Bar, Kiss Bar and Cheeky Bar.
do_widget id=wpp-12]