Replica Plane Hanging inside Hong Kong International Airport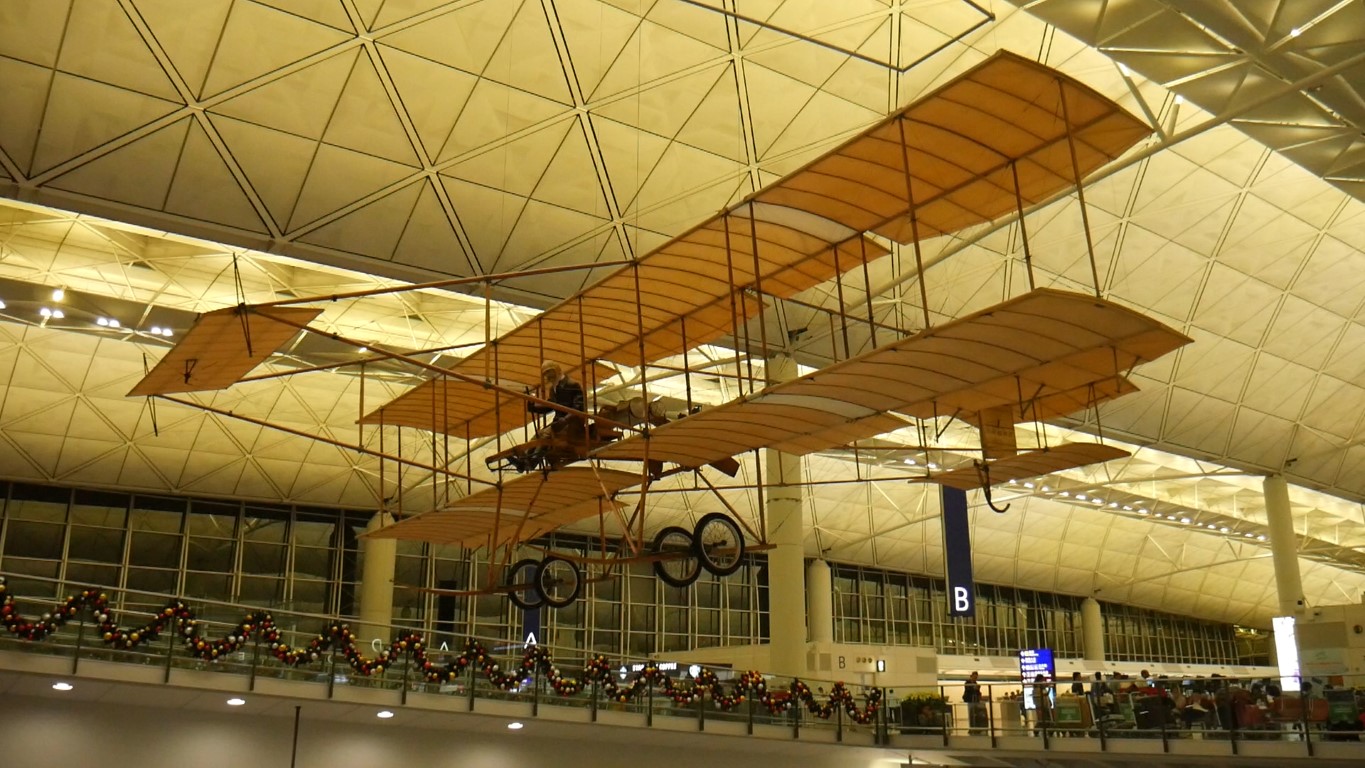 Located inside Terminal 1 of Hong Kong International is a replica 1910 Farman Bi-plane which was the first plane to fly in Hong Kong in 1911. This plane was called 'Spirit of Sha Tin'. This first flight took place at the old Hong Kong airport called Kai Tak.
This replica plane is hanging at the very entrance of Hong Kong International Airport.
It is often mistaken for the 'Wright Flyer' which was the Wright Brothers plane which achieved the first powered flight in history. Altough it has a similar bi-plane shape, the 'Wright flyer' took off on 17th December 1903 at Kitty Hawk, North Carolina USA.
So if you are heading to Hong Kong airport, make sure you check out this amazing replica plane, the first to fly in Hong Kong. Or what I like to call CX1!