Sri Maha Mariamman Hindu Temple Bangkok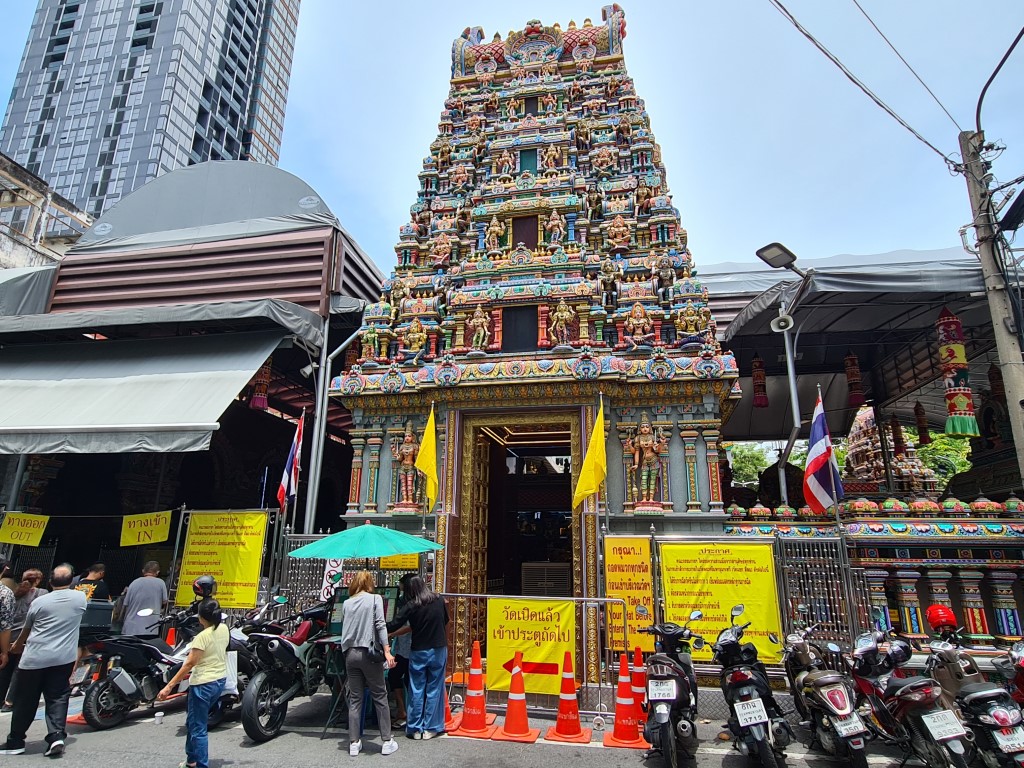 Sri Maha Mariamman Temple is located in the Silom area of Bangkok. This Hindu temple is built in the Southern Indian architecture and is mainly a place of worship with the Tamil people from Southern India. It is also refered to as Wat Khaek Silom in the Thai language. Sri Maha Mariamman Temple is located 1.8 kilometres down the road from the closest BTS Skytrain Station, Dala Daeng, which is located next to Patpong Road and 'Little Tokyo of Bangkok' which is worth a visit to eat some of the best Japanese food in Bangkok.
Sri Maha Mariamman is a temple dedicated to the Goddess Uma who was the consort to Shiva. The temple dates back to 1879. There are many statues inside the temple grounds representing Uma as well as other Hindu Gods.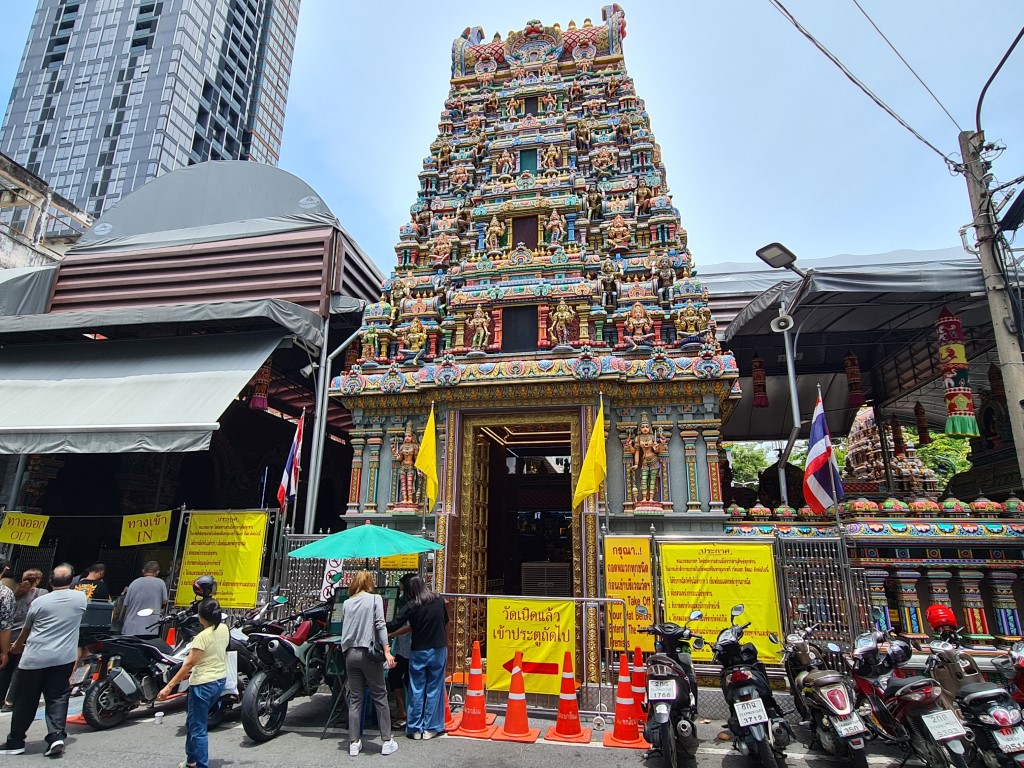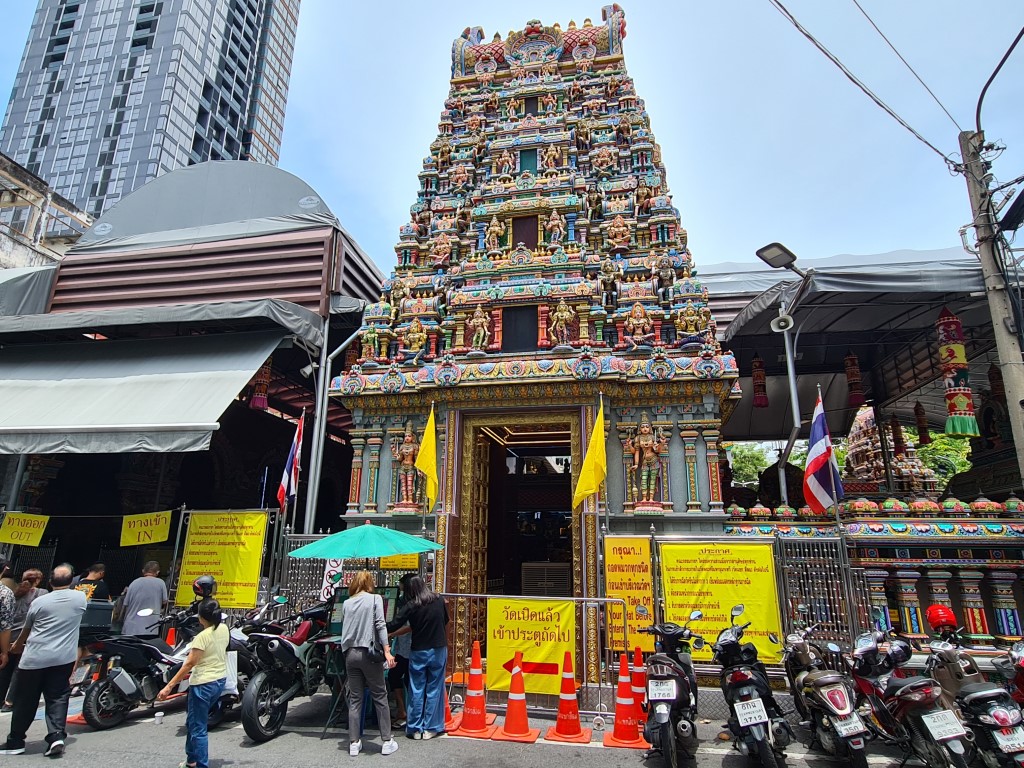 Take Note: There is no photography allowed inside the temple grounds (photos here were all taken outside). This is a temple still used today by local Indian worshippers as well as some Thai who visit to pay respect to the Hindu Gods. The biggest festival to be held each year at the temple is called Navaratri which is held either in September or October. This festival goes for 10 days and 10 nights and sees a statue of Uma being carried down the surrounding streets to the temple.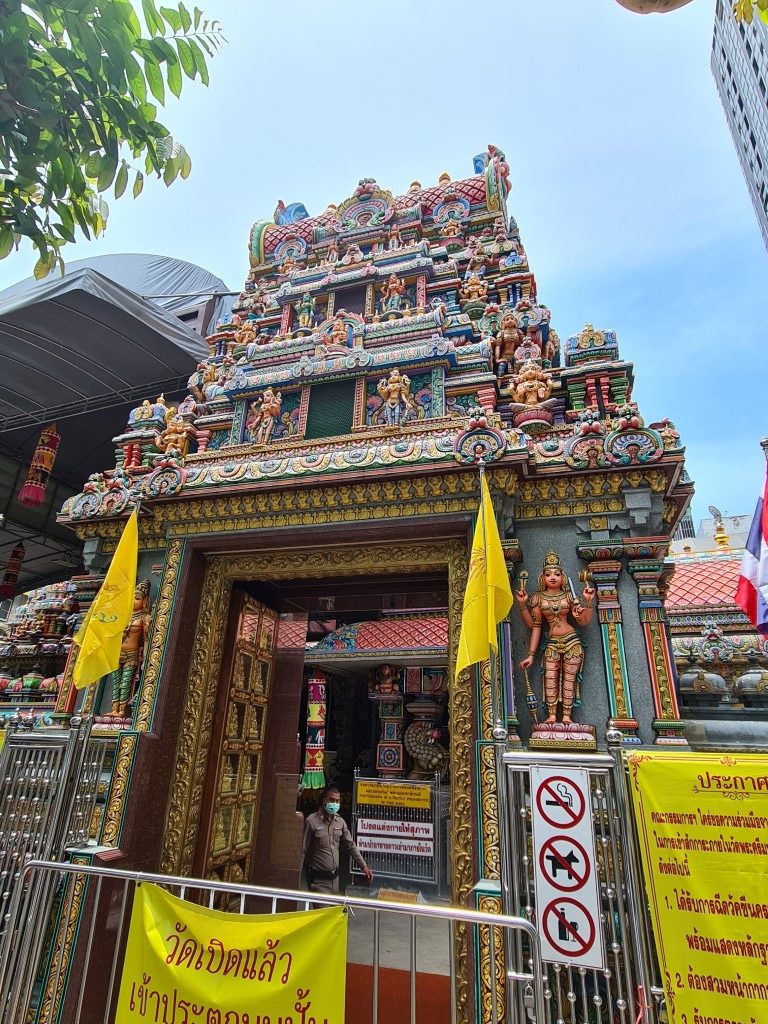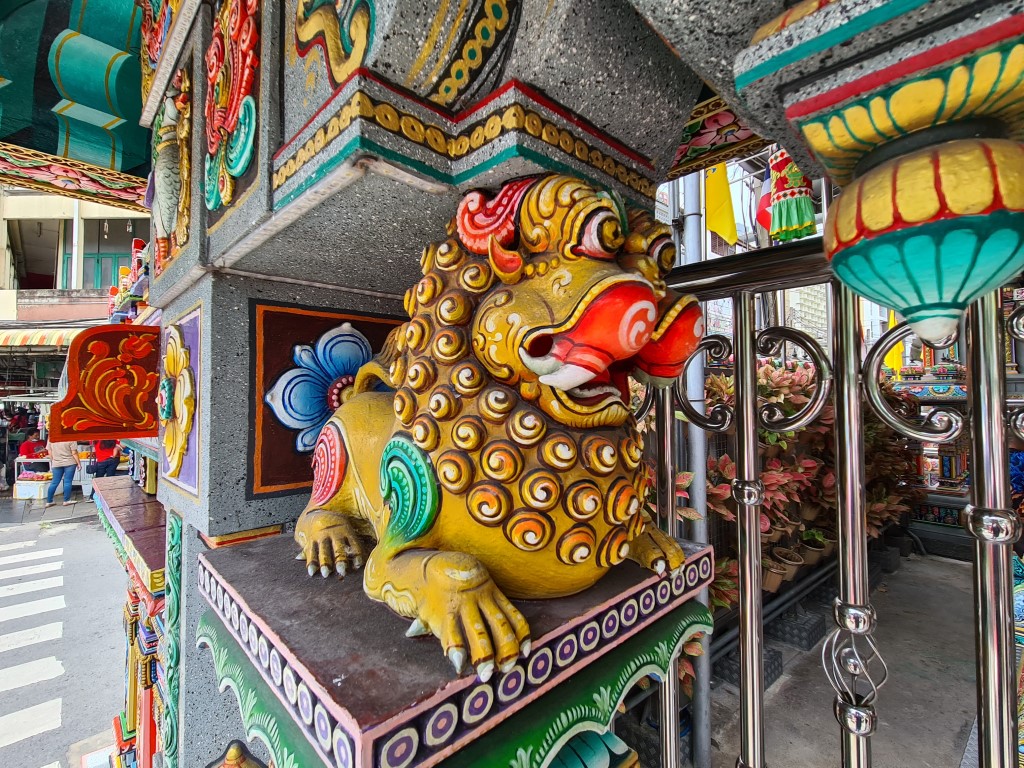 The temple grounds are open Monday to Thursday 6am – 8pm, Friday 6am – 9pm and Saturday and Sunday 6pm – 8.30pm.
Across the road from the temple grounds are many stalls selling the traditional flower necklaces that worshippers wear to go inside the temple grounds. There are also a few food stalls here to buy cheap Thai street food.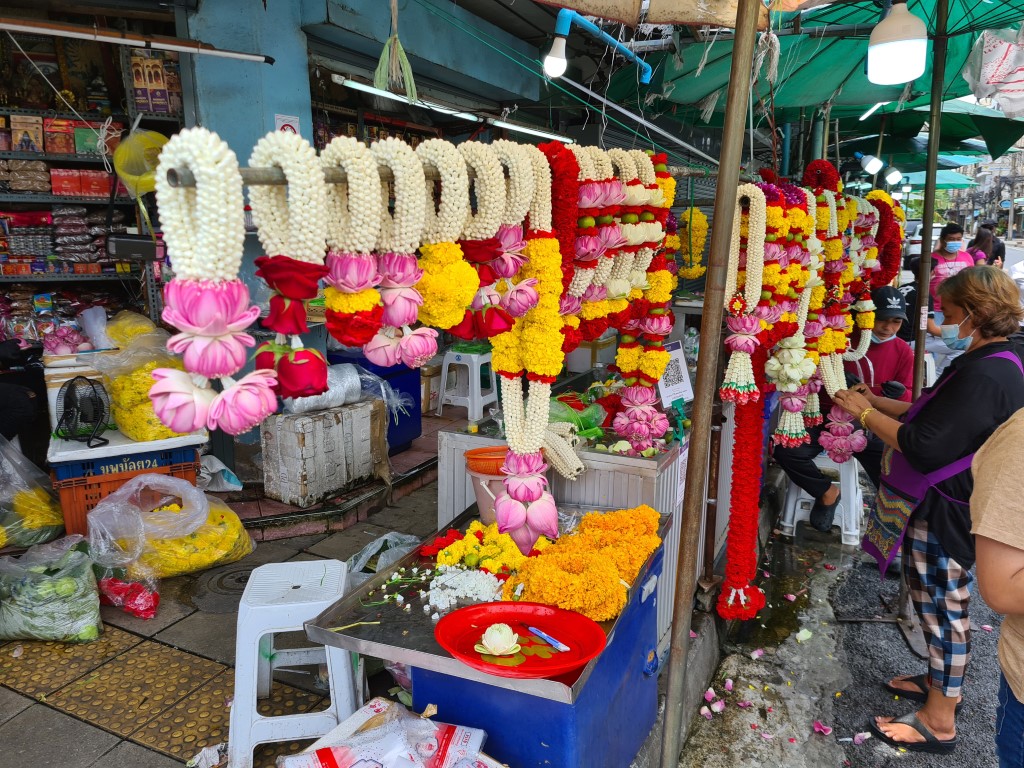 Just down the road from this Hindu Temple is a small mosque called Meera Suddin Mosque.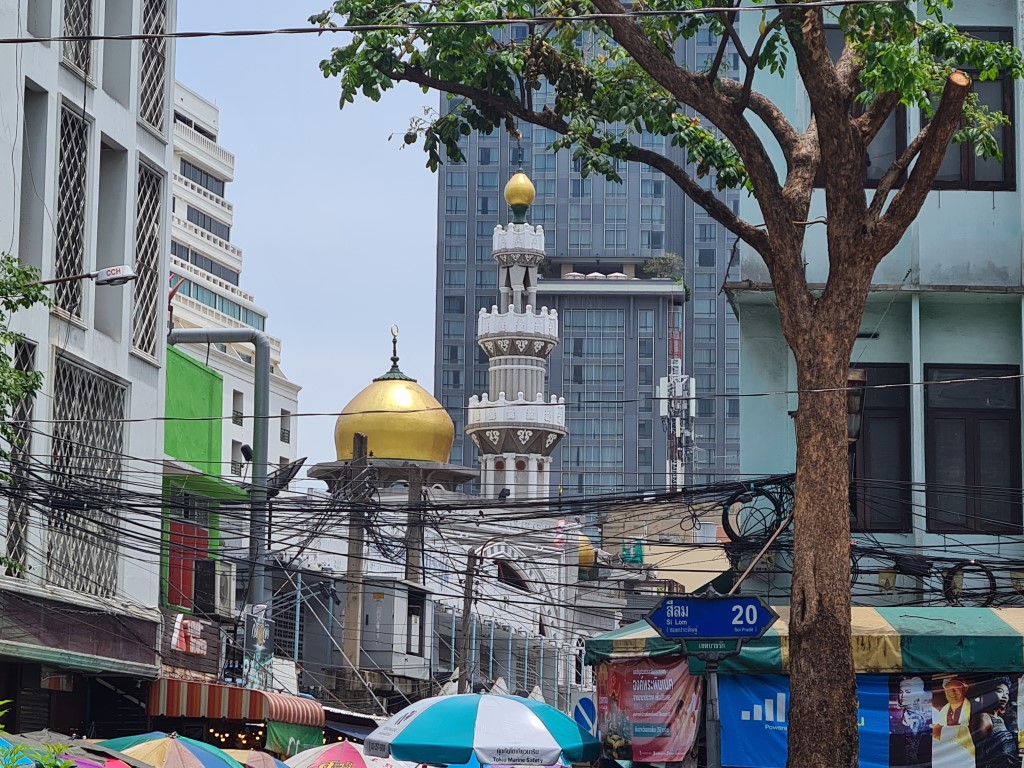 Check out the location of Sri Maha Mariamman Temple in Silom Bangkok