The Sporting Globe Sports Bar King Street Wharf Sydney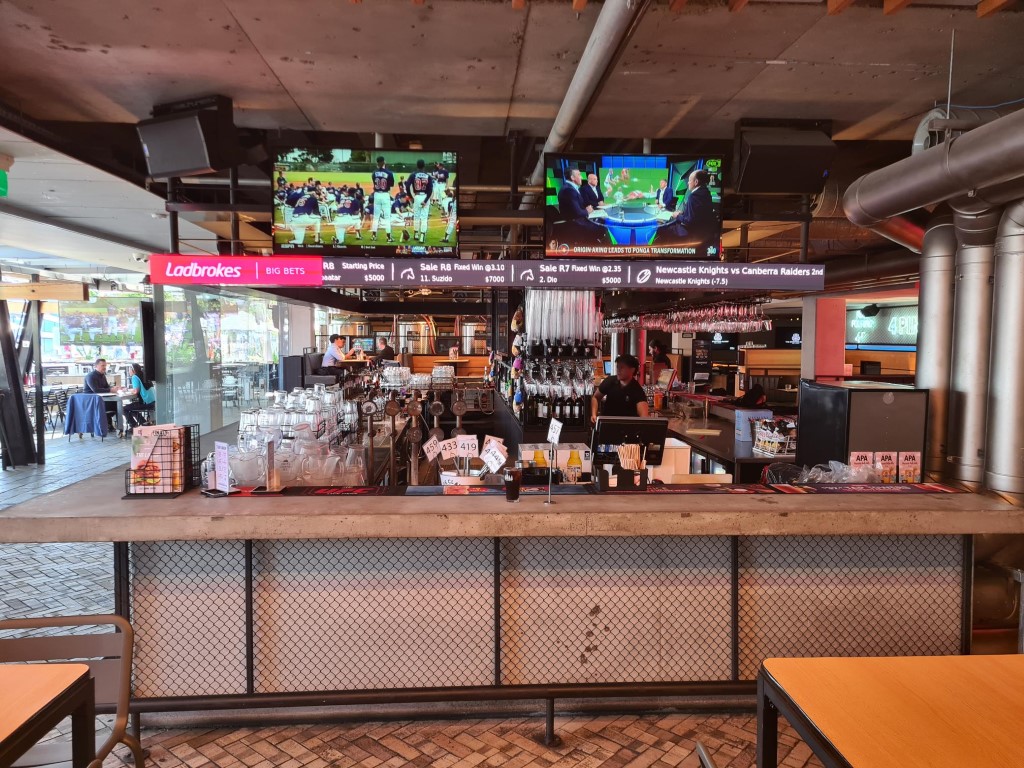 The Sporting Globe is an excellent sports bar at King Street Wharf next to Sydney CBD, with over 50 TV screens showing all the popular International sports including UFC, NRL, AFL, Formula 1, Cricket, Rugby, NBA, NFL, EPL FA Cup. They also have an excellent food menu serving your classic pub food.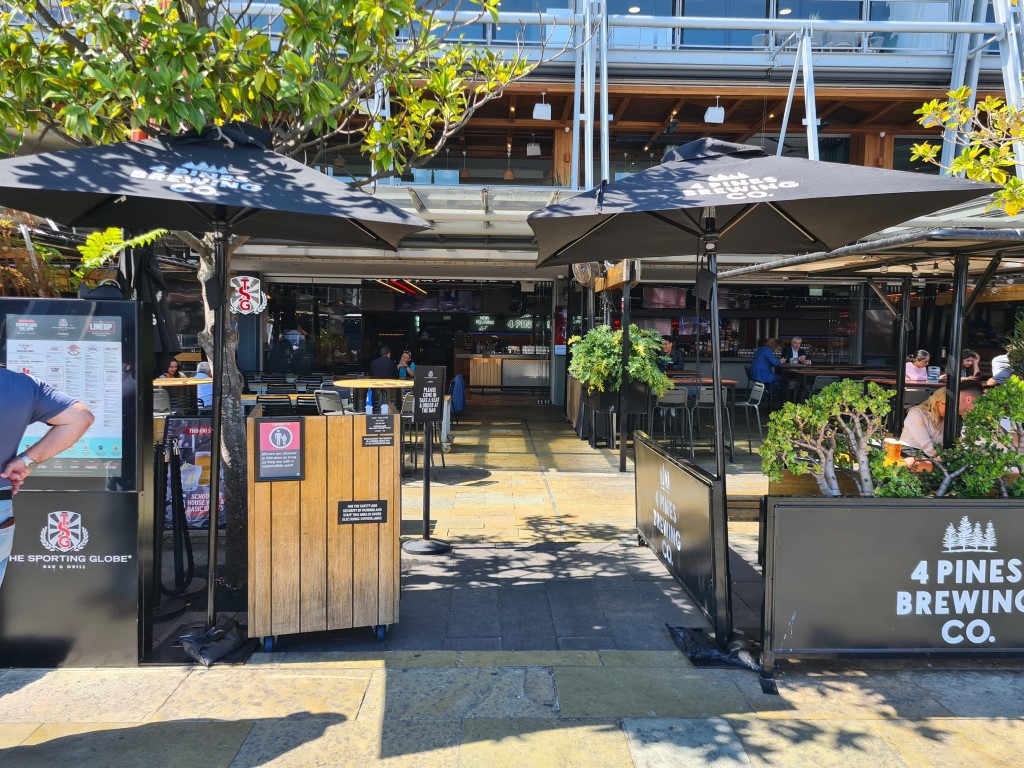 Located on the water front at King Street Wharf, next to Barangaroo Sydney, this venue used to be the King Street Wharf Brew House. They still brew their own 4 Pines beer on premises with the large vats on display behind the indoor seating area.
There are many large TV screens inside the bar area as well as in the outdoor area along the front of King Street Wharf. There are private booths with personal touch screen TVs with multiple ESPN sports channels showing all the top sporting events.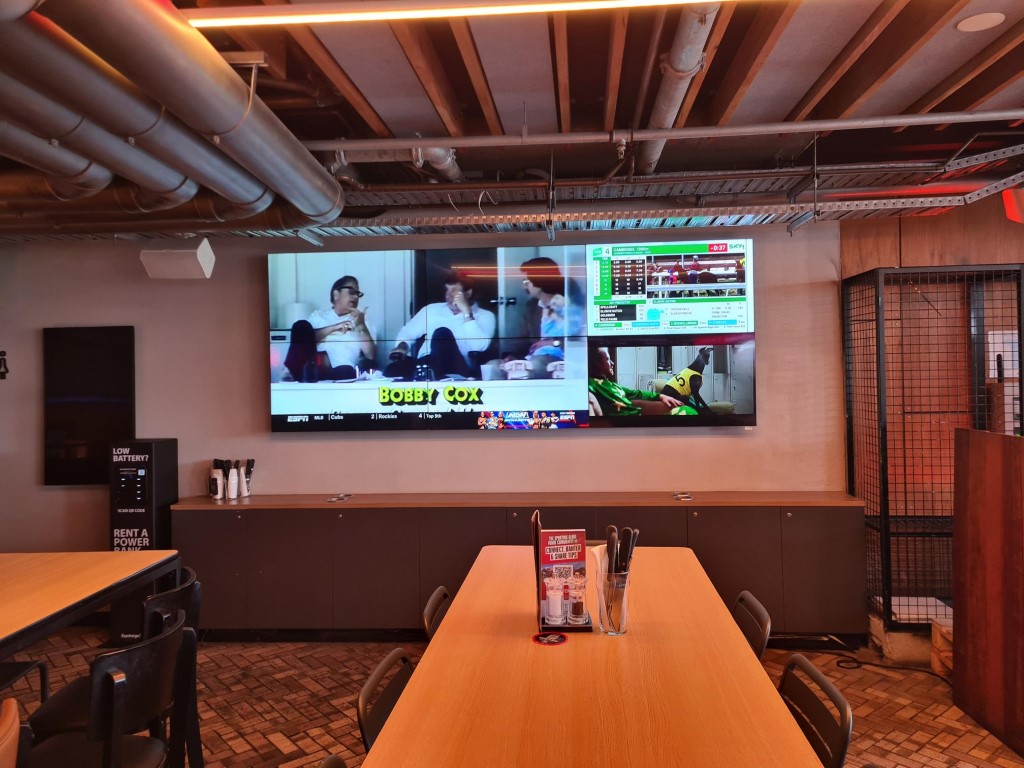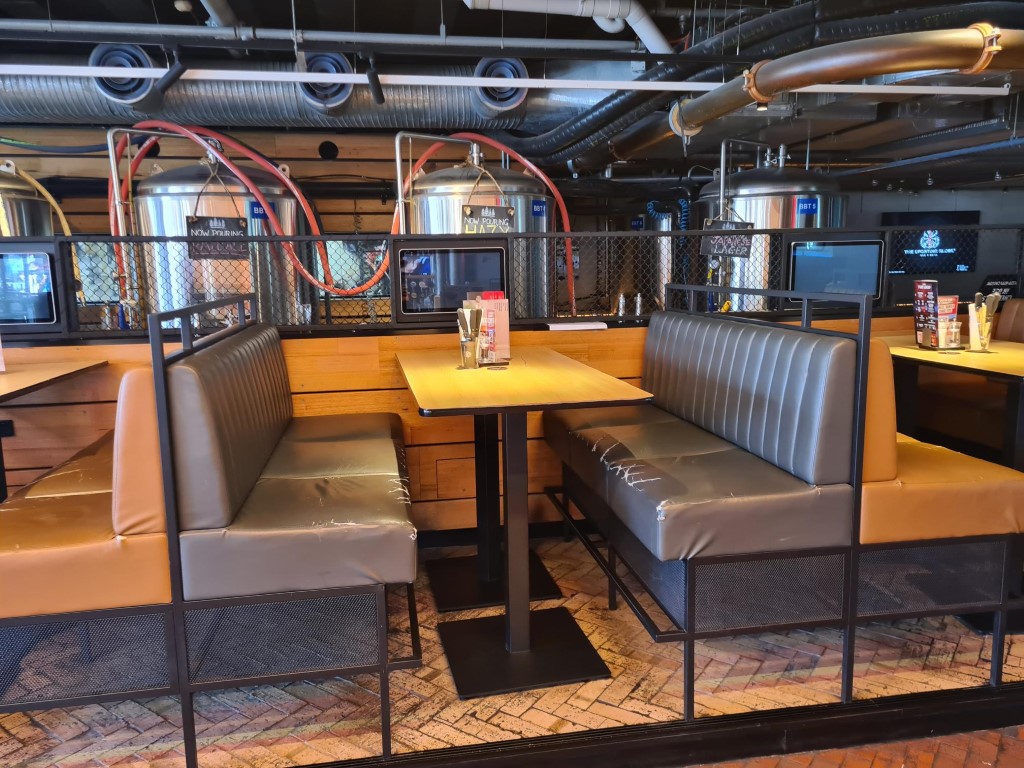 The food menu at The Sporting Globe is huge with burgers, wraps, salads, steaks, ribs, Chicken Parmas, chicken wings and bar snacks. I went in and tried their Champion Bacon Cheese Burgers which is a very tasty burger. They have daily lunch time specials.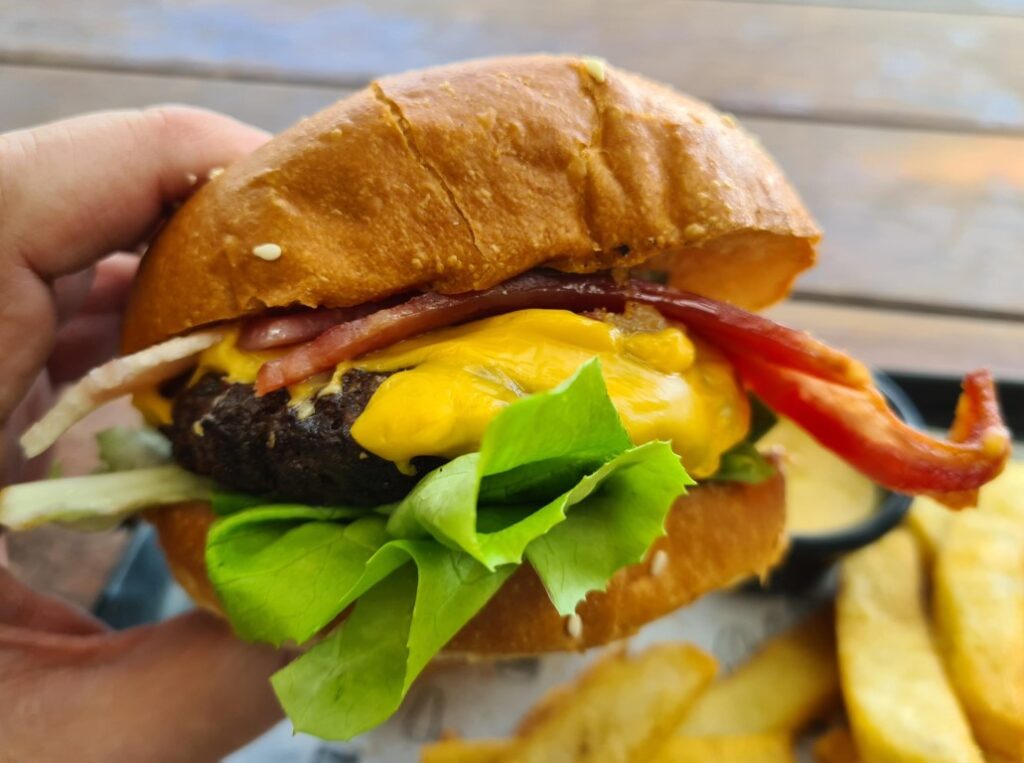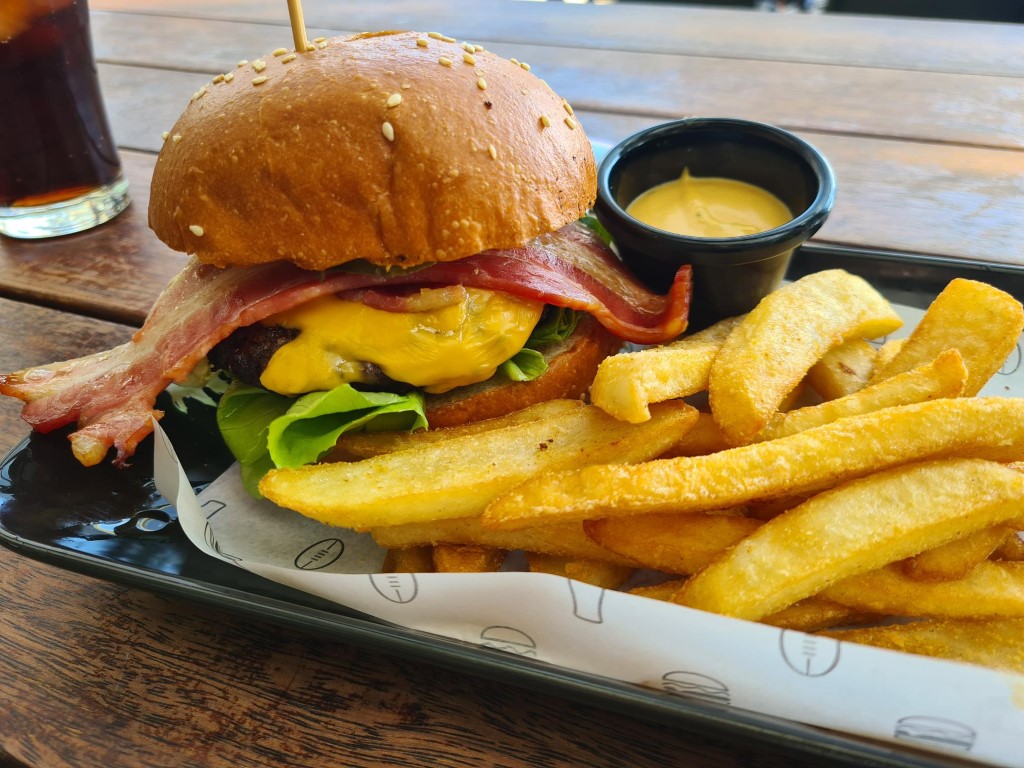 This is one of the best sports bars in Sydney, a huge venue a short distance walk from Wynyard Train Station.
The Sporting Globe
King Street Wharf
22 The Promenade
Sydney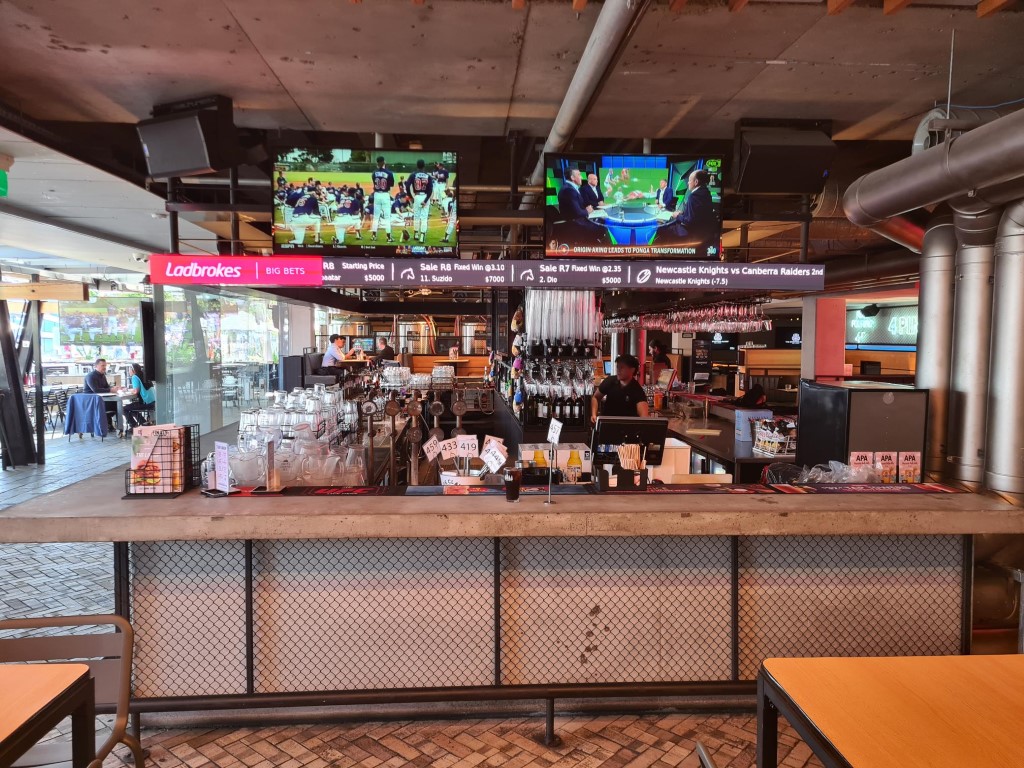 Website: https://www.sportingglobe.com.au/