Awesome Beef Burger in Sanur Bali at Fishermans Club Restaurant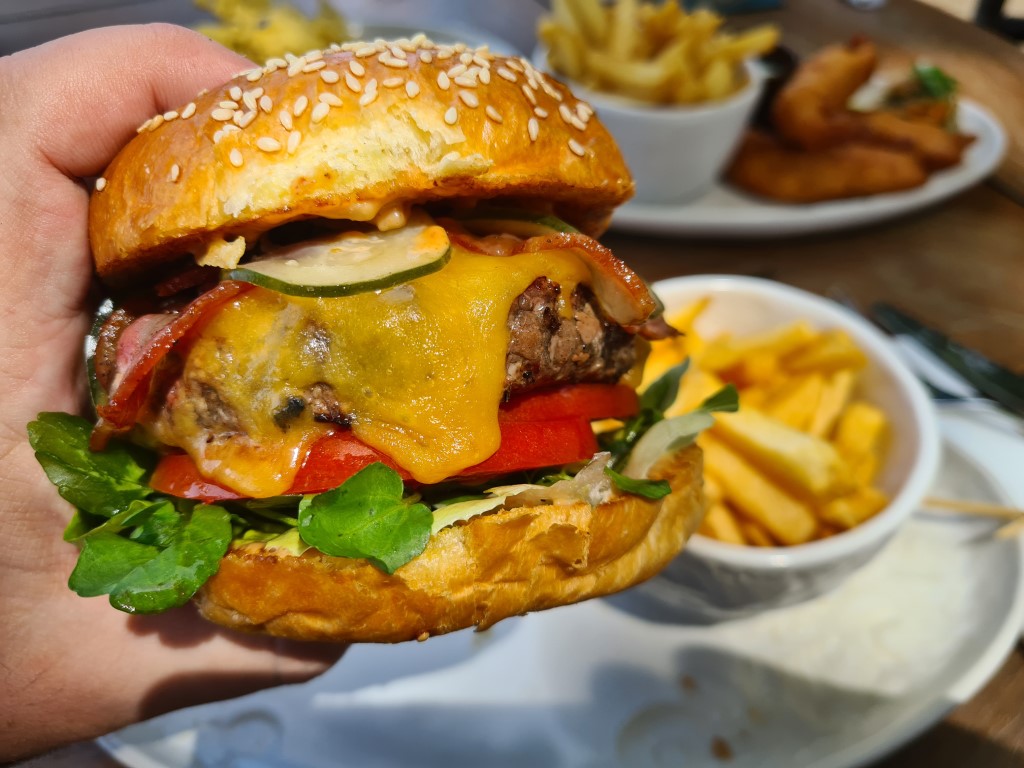 Fisherman's Club Restaurant is located right at Sanur Beach, at the front of the Andaz Bali Resort. While it is mainly a seafood restaurant, when i went in for lunch I saw the Beef Burger on the menu, ordered it and loved it! This is a great burger.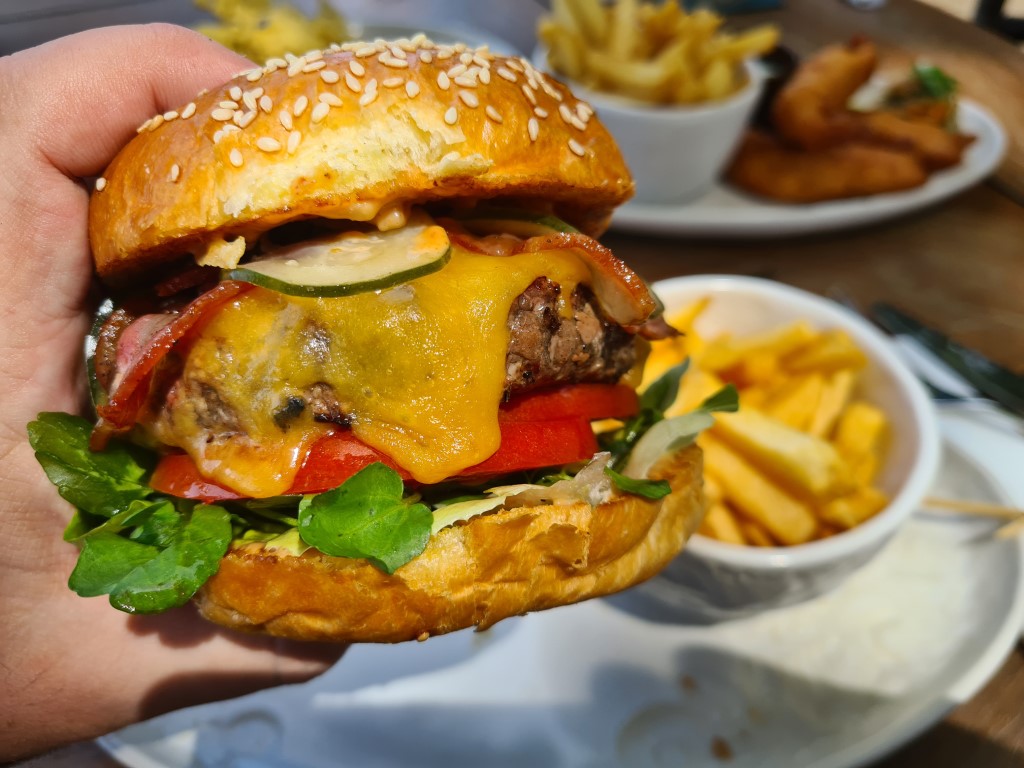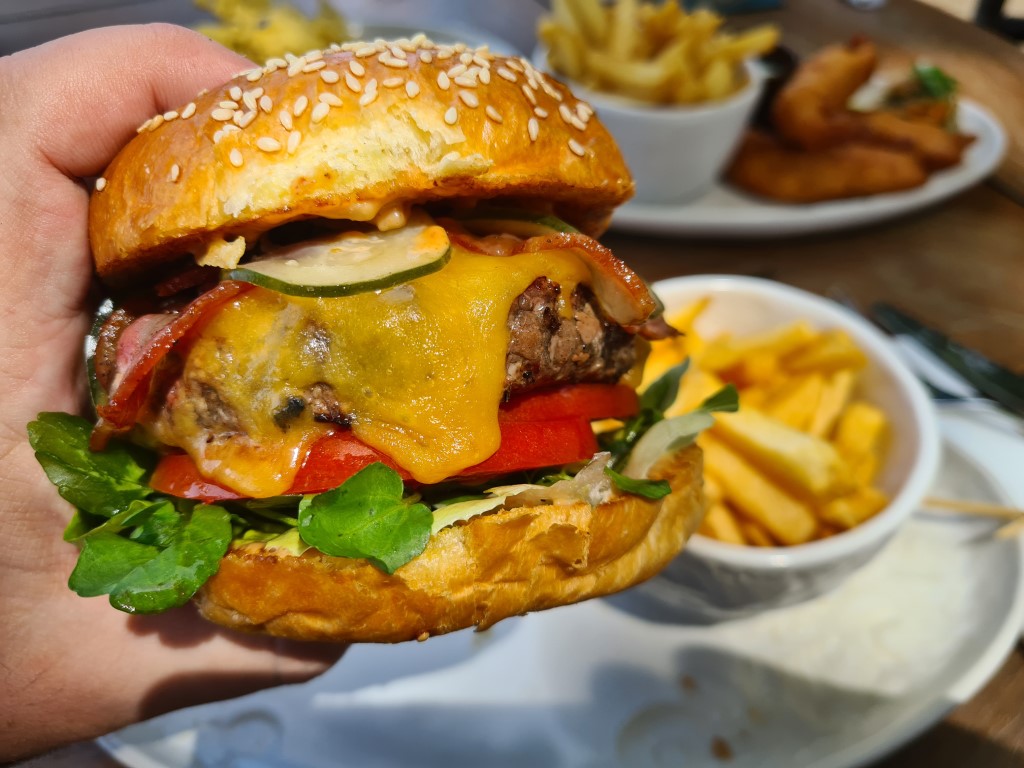 This massive Beef Burger is made with good Aussie Angus beef, melted cheese, tomato, bbq aioli, Tabasco onion, bacon and is served with organic salad or French fries. Now it does cost 150,000Rp + tax + service charge but this restaurant is inside a 5 star resort. so very expensive compared to other burgers in Sanur Bali, so Cheap Charlies should stay away but if you do not mind spending money for a great burger then I highly recommend it.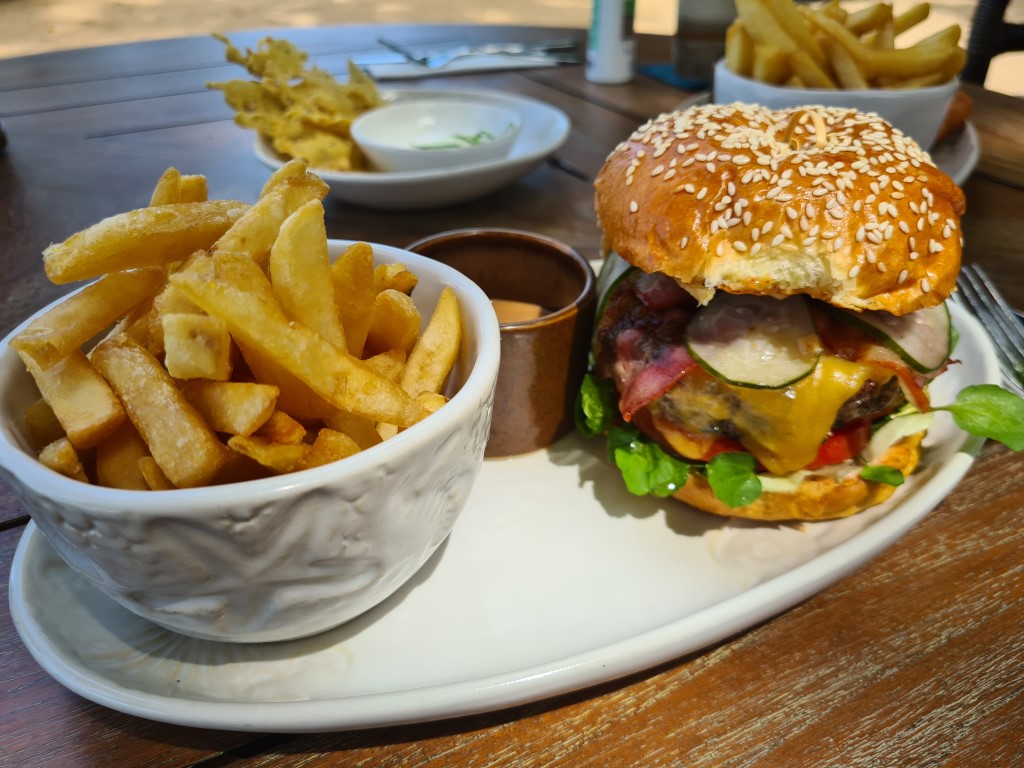 My friend had the fish and chips which is another solid meal and costs 140,000++.
You do not need to be staying at the Andaz Restaurant to visit this restaurant. You can access it straight from the beach front or come in from the front entrance of the resort.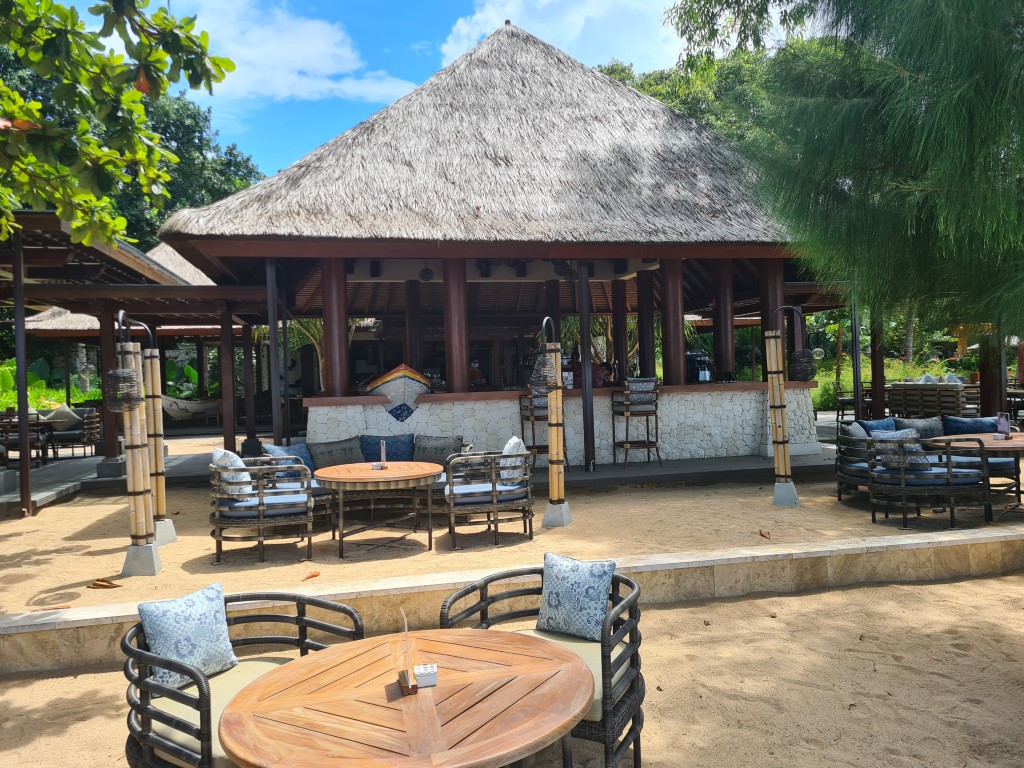 This is a casual dining restaurant with sand under your feet and a great view of Sanur Beach. Very friendly staff!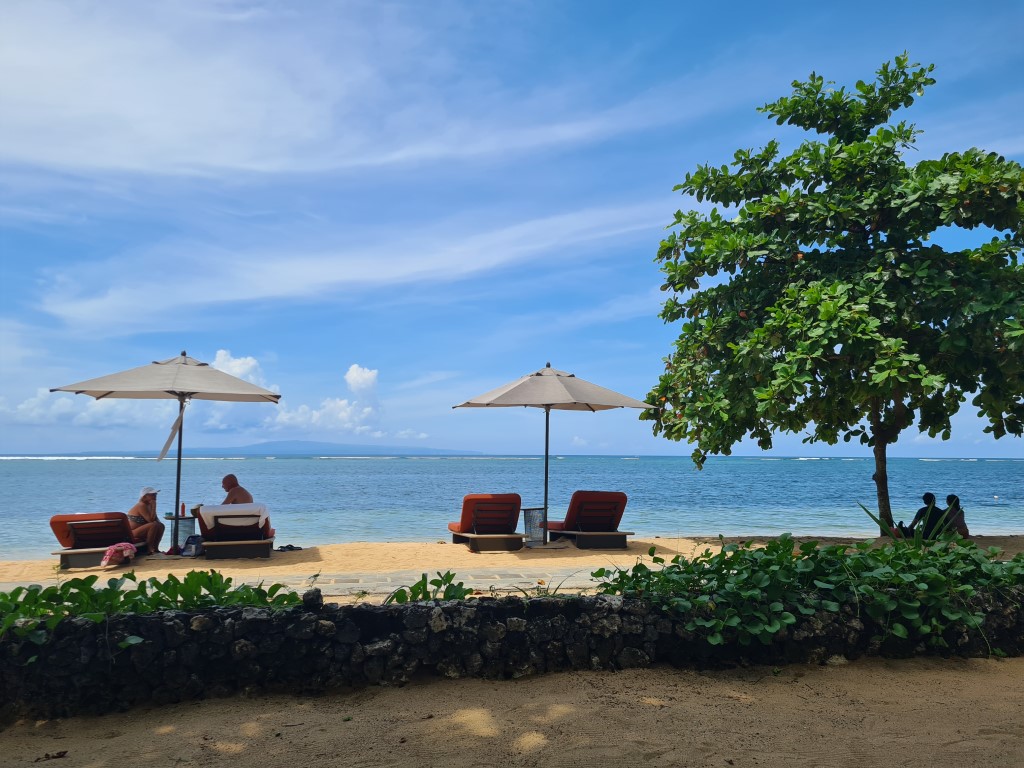 Fisherman's Club
Andaz Bali Resort
Jl. Danau Tamblingan No.89a
Sanur Beach Bali
Website: Andaz Bali Restaurants
Check out the location of the Fisherman's Club at Sanur Beach Bali