Awesome Japanese BBQ Restaurant in Cairns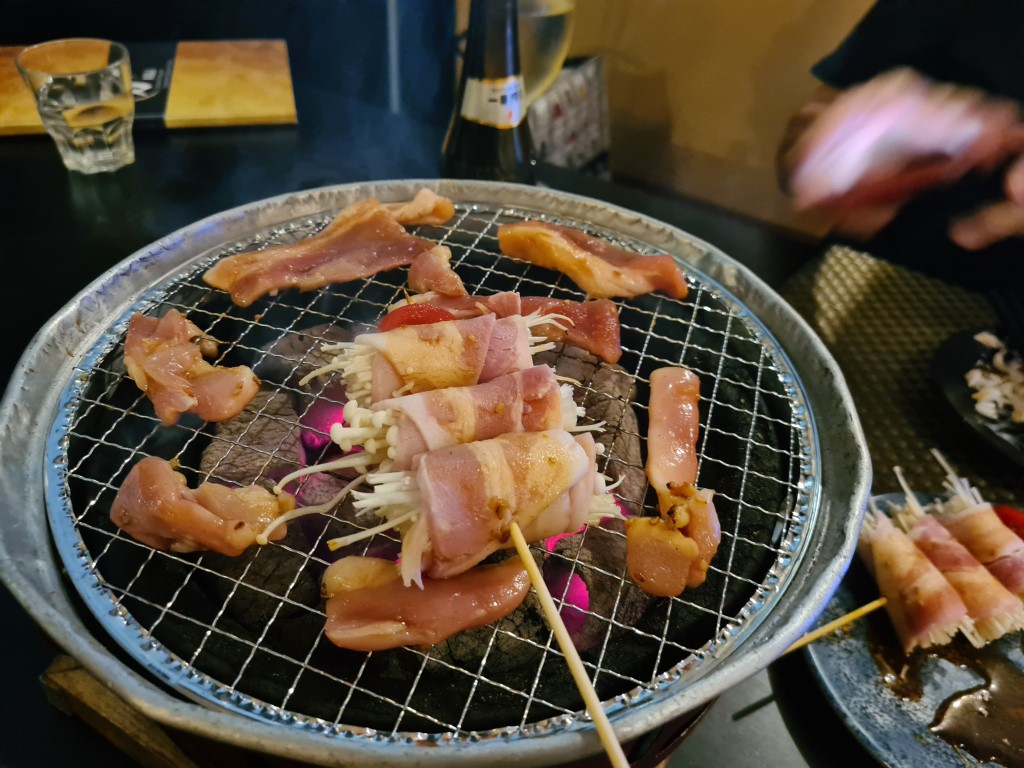 If you are looking for some delicious Japanese Yakiniku BBQ in Cairns then check out Riki Japanese BBQ Restaurant which is located on the 2nd floor of the Orchid Plaza right in the heart of Cairns City Centre.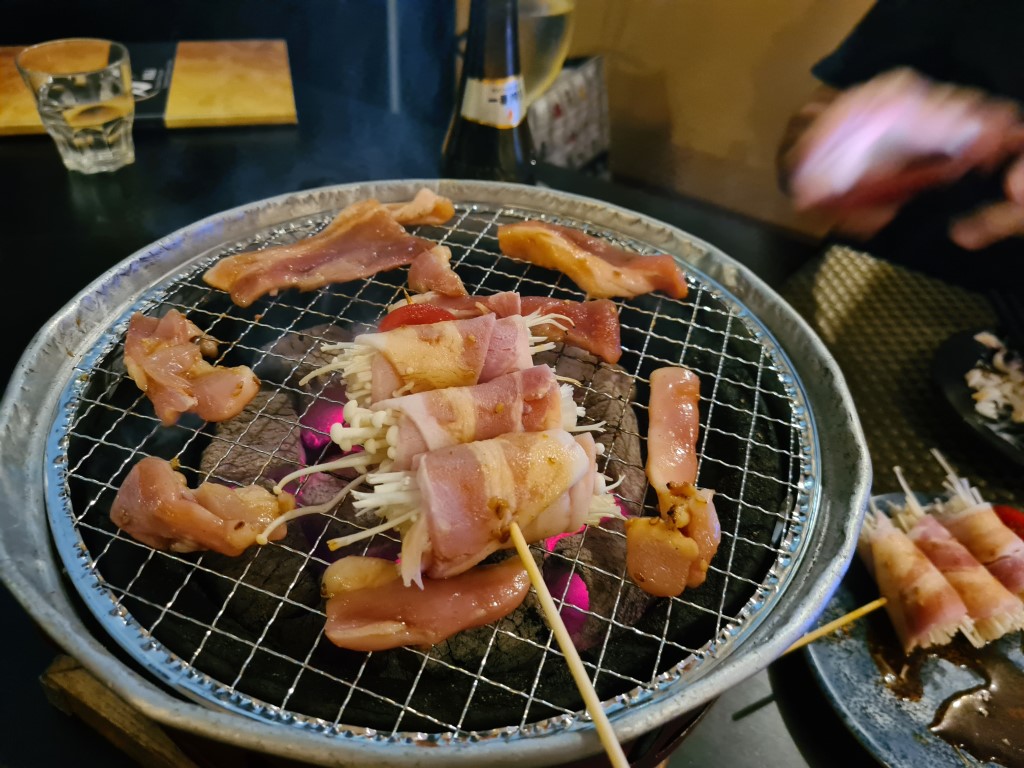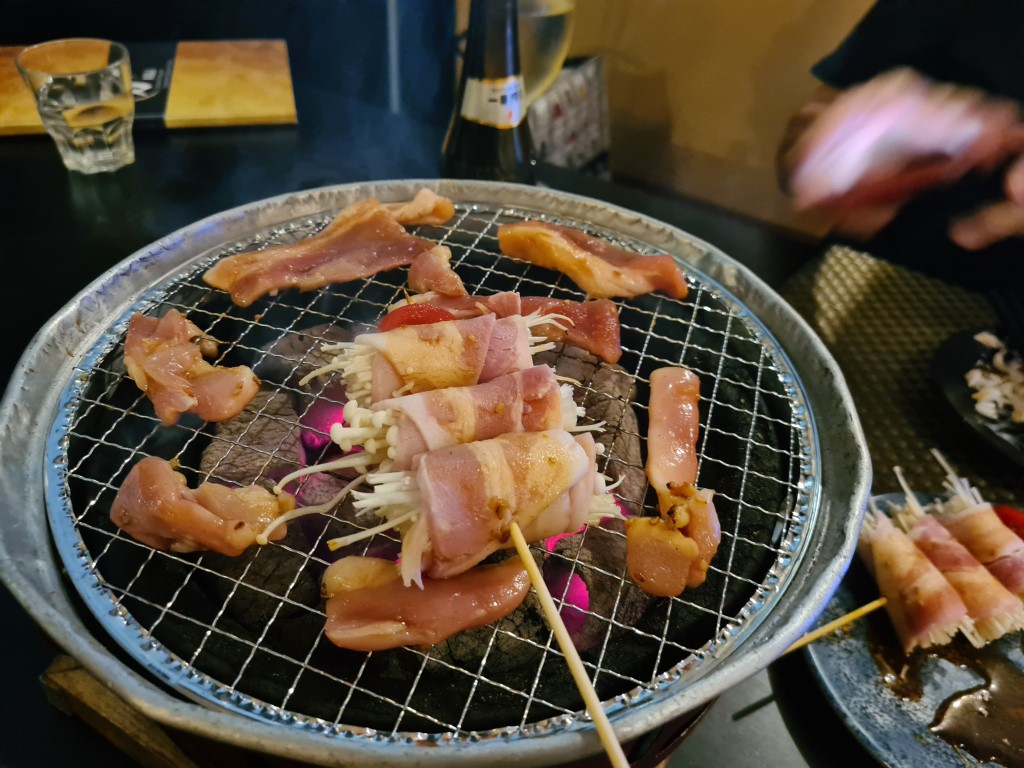 I went in for dinner with 2 of my friends who had never tried Japanese Yakiniku BBQ before. I have eaten it many times in Tokyo and just love this dining experience. The restaurant has loads of booths. They bring a traditional Japanese hot coal BBQ to the table. These are not gas BBQ but the real deal hot coal BBQ just like you find in Japan. Above the table is an exhaust extraction unit to suck away the smoke from the BBQ. The coal BBQ gives the meat and seafood a delicious smokey flavour, much better than the gas BBQs.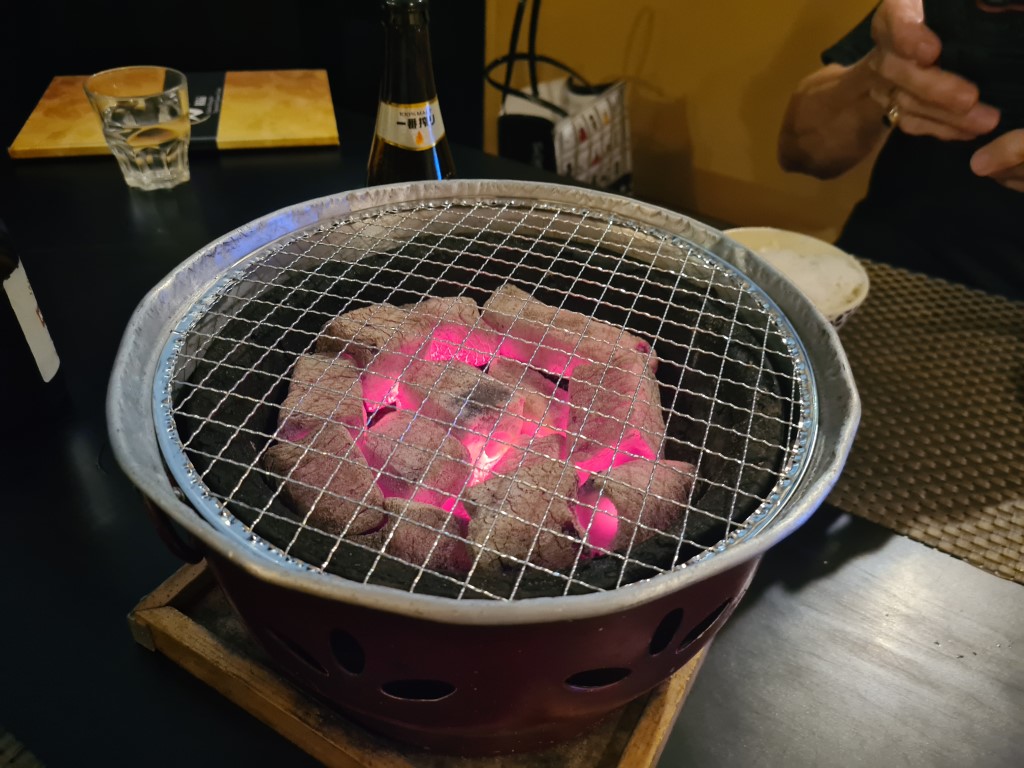 We ordered up some plates of chicken, pork belly and some bacon wrapped around some mushrooms. All cooked by ourselves on the charcoal BBQ.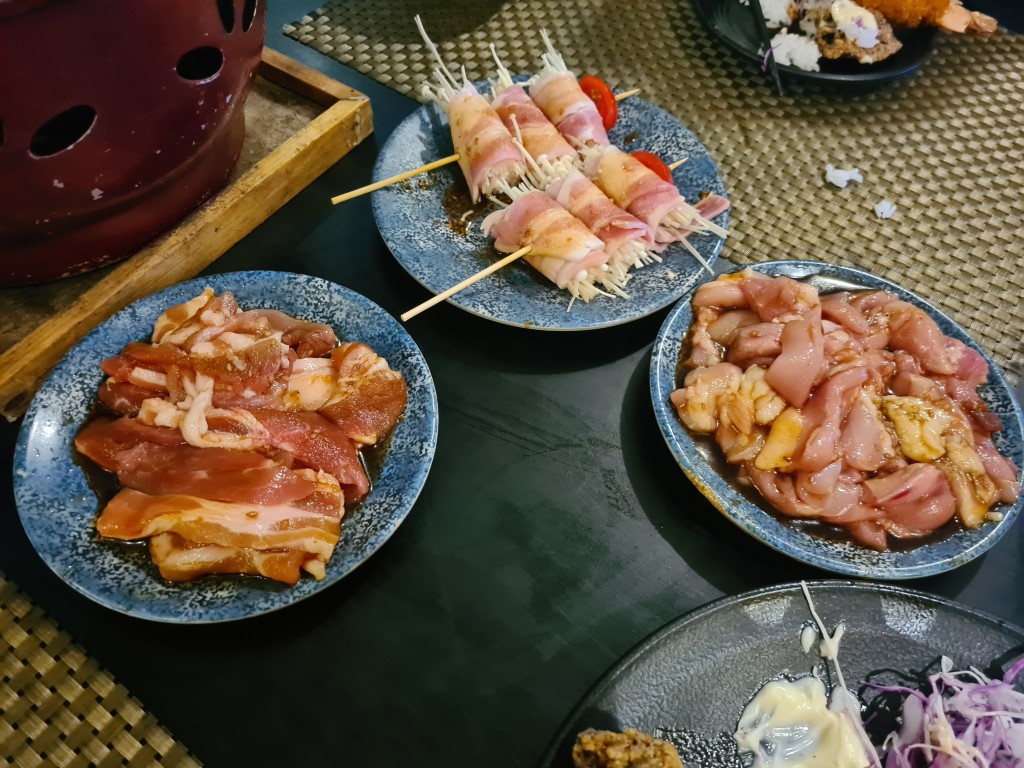 They give you plates with a dipping sauce, chilli powder and fresh lemon to squeeze on the BBQ meat and seafood.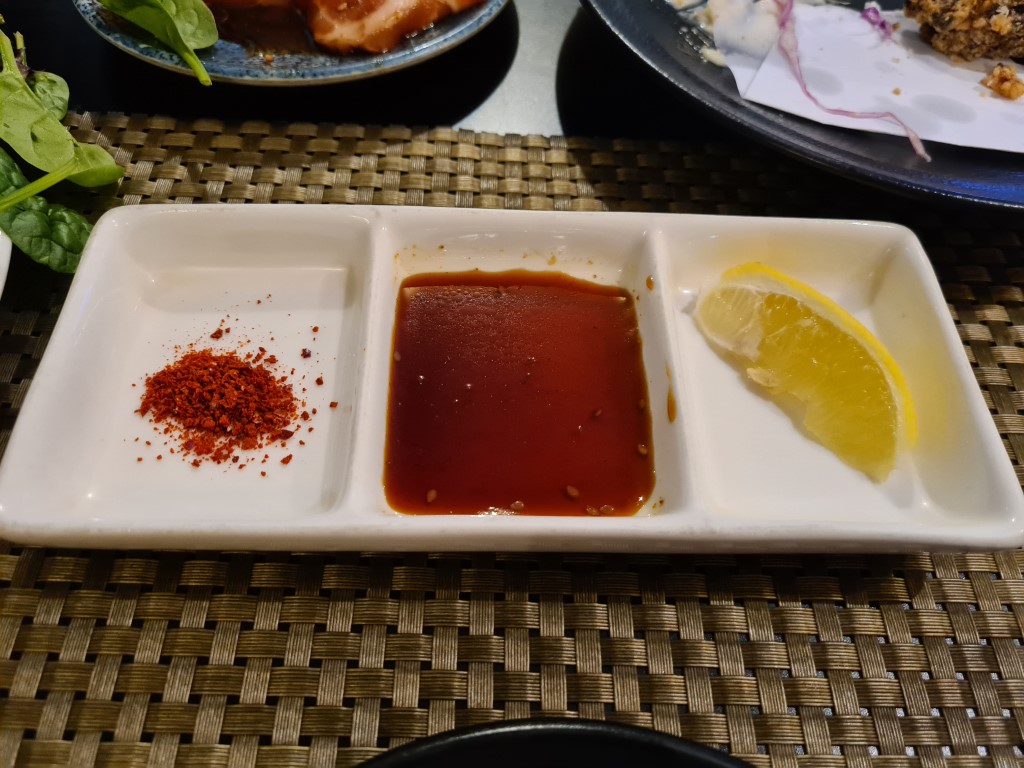 We also ordered some other dishes which were prepared in the kitchen. We had the deep fried prawn tempura as well as some awesome deep fried chicken karaage. So good!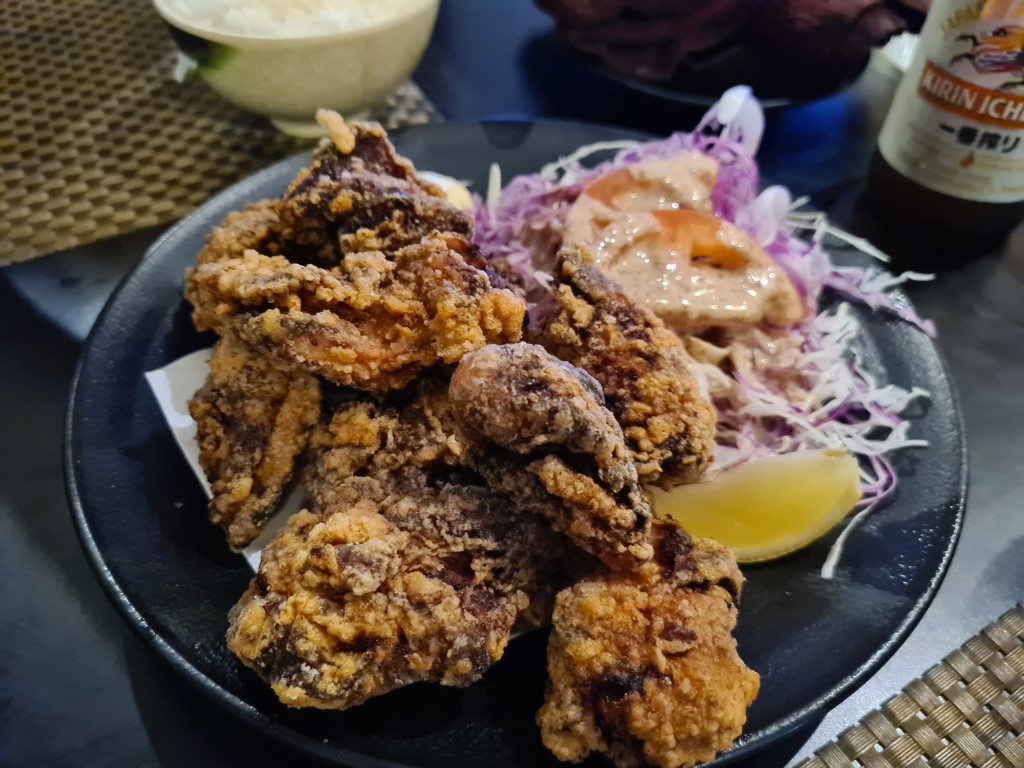 We also polished off some Japanese imported beers and a flask of Japanese sake. We were all well happy by the end of the meal.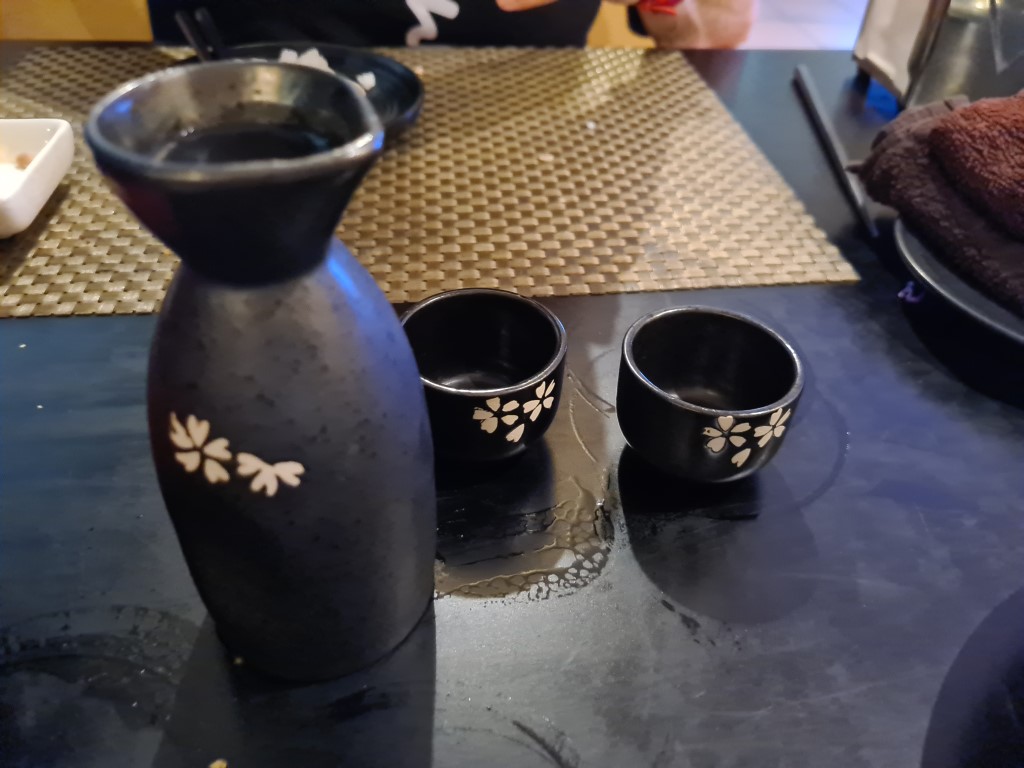 This is an awesome restaurant. A very different dining experience from the standard restaurants in Cairns. I give 2 big thumbs up for this awesome Japanese BBQ restaurant in Cairns.
As I had some experience with cooking a Japanese BBQ before, we didn't need any help from the staff. When I went up the front to pay for the meal, the friendly lady at the counter gave me a 10% discount as we cooked the meal ourselves. We didn't even ask for a discount, she just gave it to us. That is awesome service. A great restaurant, delicious food, excellent dining experience and such friendly staff. 10 out of 10 from us!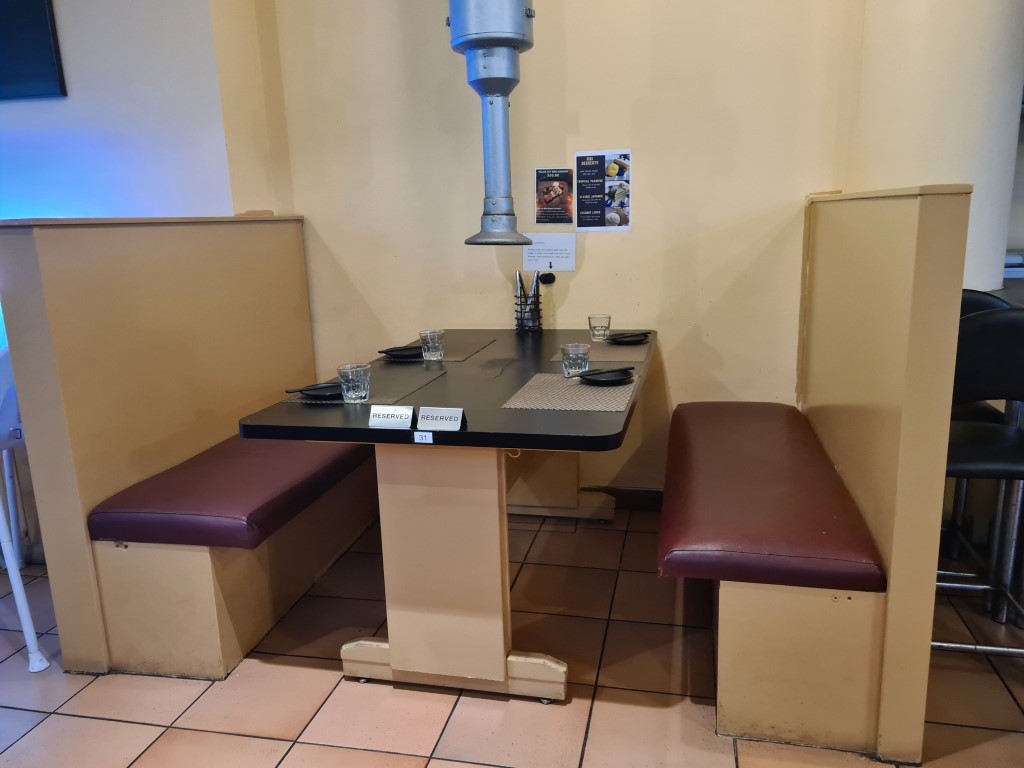 Riki Japanese Yakiniku Restaurant
Orchid Plaza
79 Abbott St
Cairns City
Website: Riki Japanese BBQ Facebook page
Open for dinner Tuesday – Sunday
Closed on Monday
Check out the location of Riki Japanese BBQ Restaurant in Cairns City Centre