Flight Review Jetstar Asia Jakarta to Singapore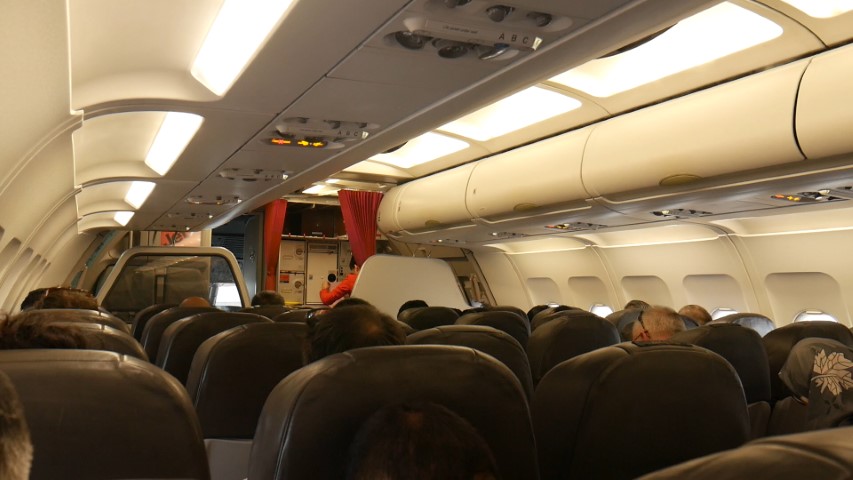 Airline: Jetstar Asia
Flight no: 3K204
Route: Jakarta Soekarno-Hatta International Airport (CGK) to Singapore Changi Airport (SIN)
Aircraft Type: Airbus A320 Plane rego: 9V-JSF
Flight time: 1 hours 45 minutes
Travel Class: Economy Class
Seat: 6A Window Seat
Seat Width:  17.9 inches
Seat Pitch: 29 inches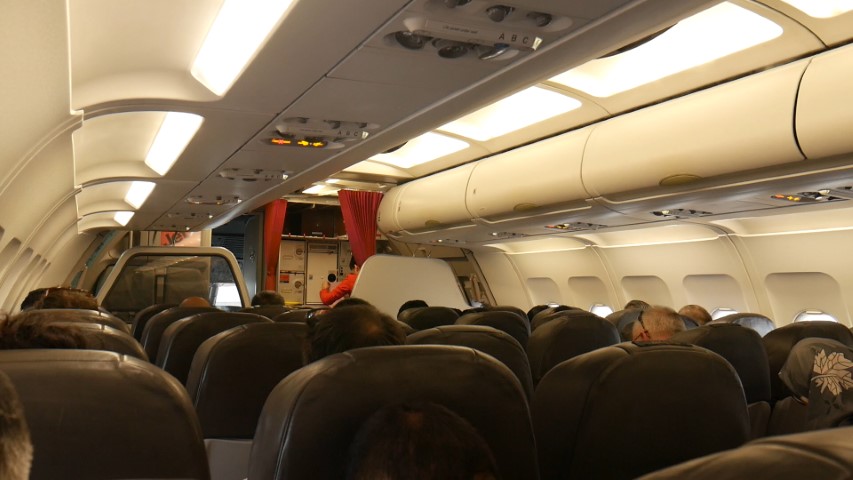 Check out the full flight review video for Jetstar Asia from Jakarta to Singapore
Jetstar Asia is a budget airline based in Singapore, flying to 23 destinations in Asia. They have some of the cheapest flight prices for the region. Jetstar Asia has a fleet of 18 Airbus A320s. All of the A320s seat 180 passengers, all in economy class.
Getting to the airport
The easiest way to get to Jakarta's airport is by taxi. It will take around 30 – 40 minutes from Central jakarta depending on traffic and will cost from 200,000Rp.
At the airport
The Jetstar Asia flights leave from Terminal 3 which is a fairly new terminal. Many international airlines leave from this terminal and there are also domestic flights around Indonesia leaving from here too.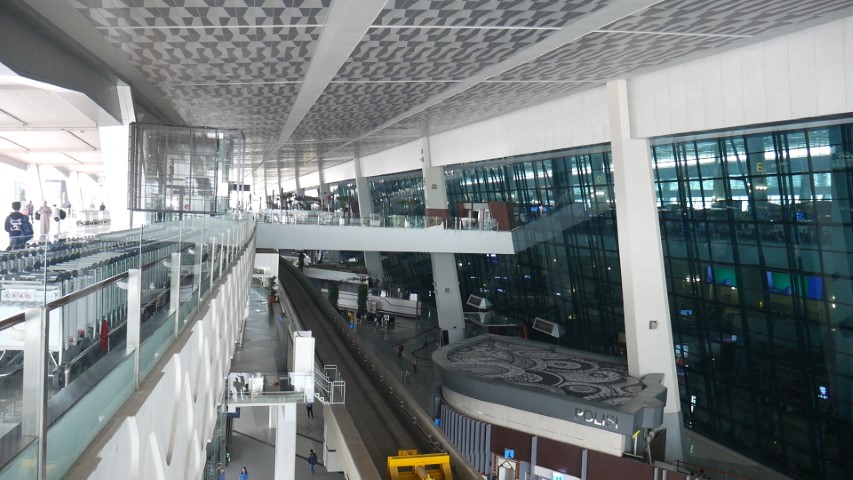 I queued up to check-in which took around 15 minutes. There was a much shorter queue for people who had checked in online, who just needed to drop of their bags. I will make sure I check-in online in future for Jetstar Asia flights.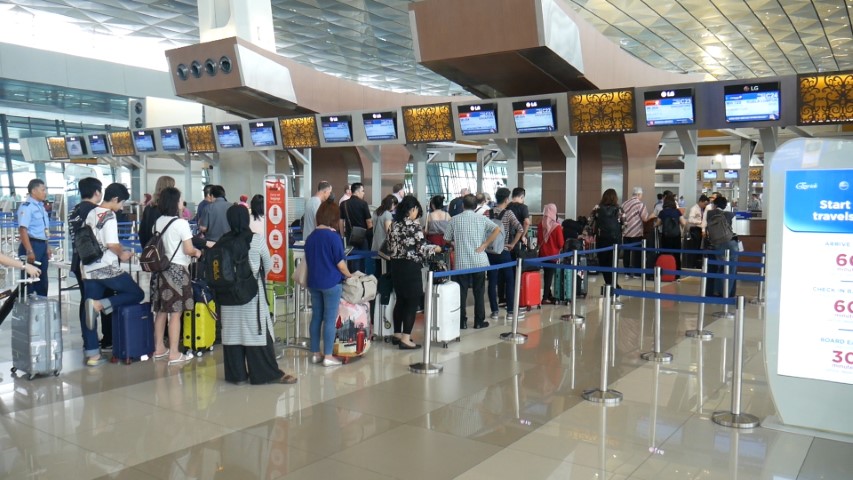 I was flying through Singapore and then onto another Jetstar Asia connecting flight to Phnom Penh Cambodia. At Jakarta airport they checked my bags through to Phnom Penh so I did not need to collect my luggage at Singapore Airport. They also gave me my boarding pass for the Phnom Penh flight so I just needed to get off in Singapore and go to the boarding gate for my next flight.
Once checked in, there are plenty of restaurants in the terminal before you pass through security. There are a handful of restaurants serving Asian food and Japanese food, as well as a Hungry Jacks, Starbucks Coffee Shop and my favourite, the Dunkin Donut Shop serving delicious donuts and good coffee.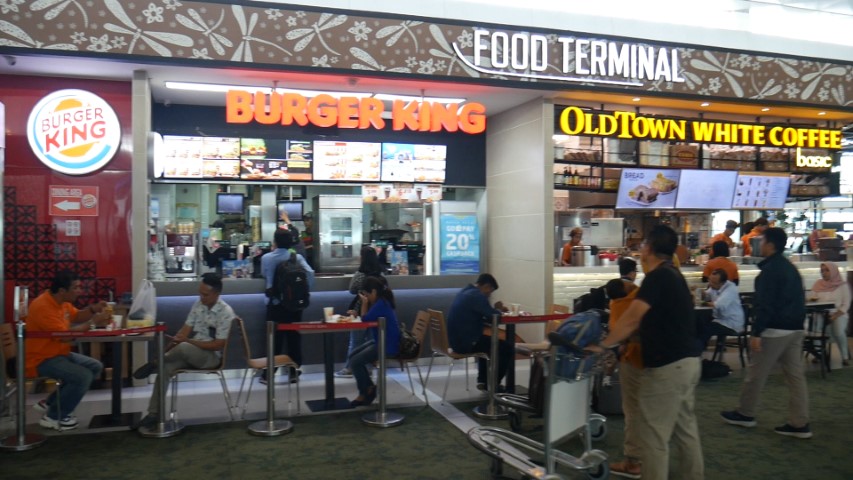 Jakarta airport has free WiFi internet which works just fine. Nice and quick and easy to connect to.
Once you pass through security there are heaps of duty free shops and a food court which has some coffee-shops, a Pizza Hut and Burger King.
On the plane
They board the plane passengers seated at the back of the plane first, so you need to wait till they call your row number before joining the queue. Being Indonesia, this doesn't seem to work, with everyone crowding around the boarding gate.
The seats on the Jetstar Asia A320 are a nice leather seat. Although the seat pitch (the distance from the back of your seat, to the seat in front) is only 29 inches (smaller than non budget airlines), there is still a fair big of legroom. I am 187cm talls and there is still room between my knees and the seat in front. With only 1 hour and 45 minute flying, I rate this as a comfortable seat.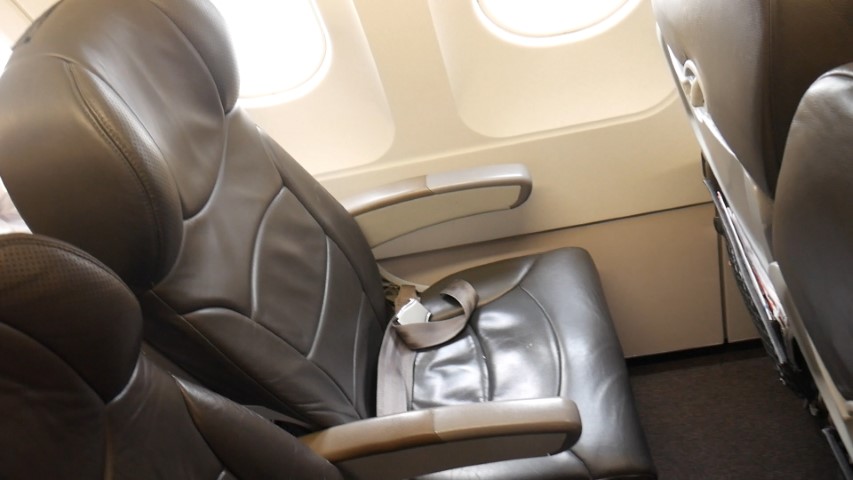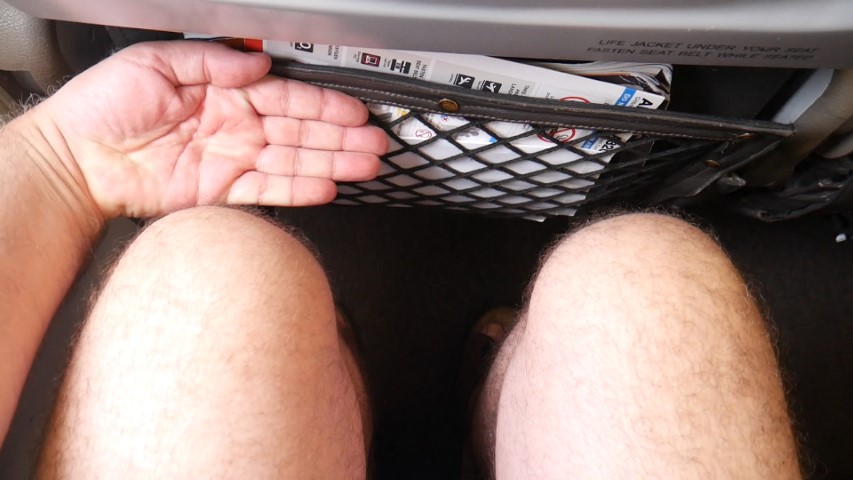 Other than the Jetstar Asia in-flight magazine, there is no other entertainment on board. I would suggest bringing a book or some entertainment on your phone or tablet. Or do what I do, and get a window seat to watch the world fly by down below. On this flight from Jakarta to Singapore, the flight path goes up the coast of Sumatra and then passes over some small islands like Bintan and Batam on the descent into Singapore, so there is some nice views along the way.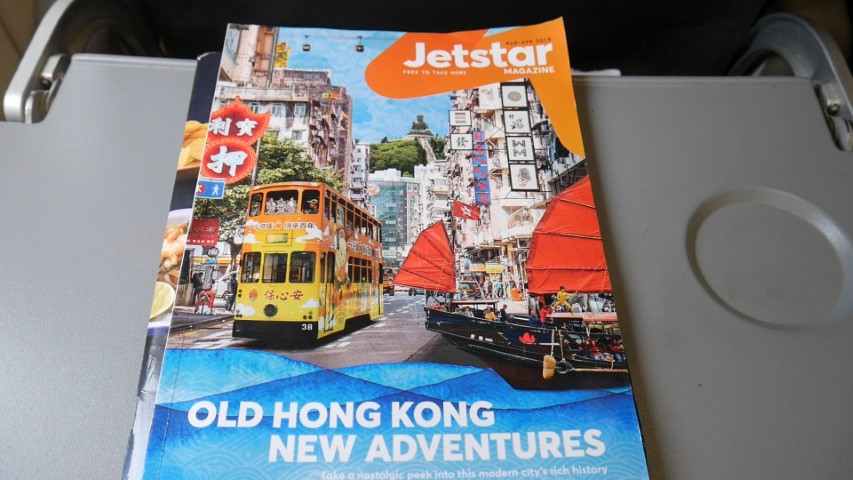 Food on the plane
Being a budget airline, you do not get any free food on a Jetstar flight. You can pre-order food when you book your ticket or there is a menu in the seat pocket for meals you can purchase on board.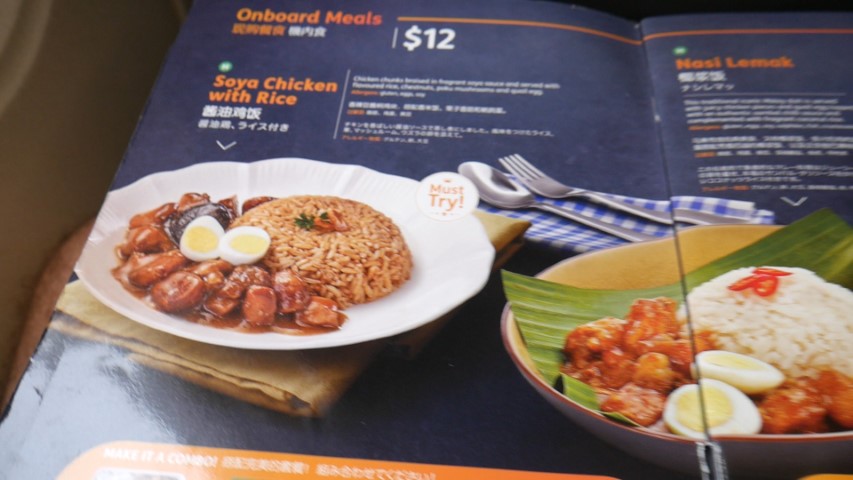 For this flight I just pre-ordered a Muffin and Drink combo meal which costs S$7 which is not too expensive for a muffin and bottle of water. The chocolate chip muffin was fresh and tasty.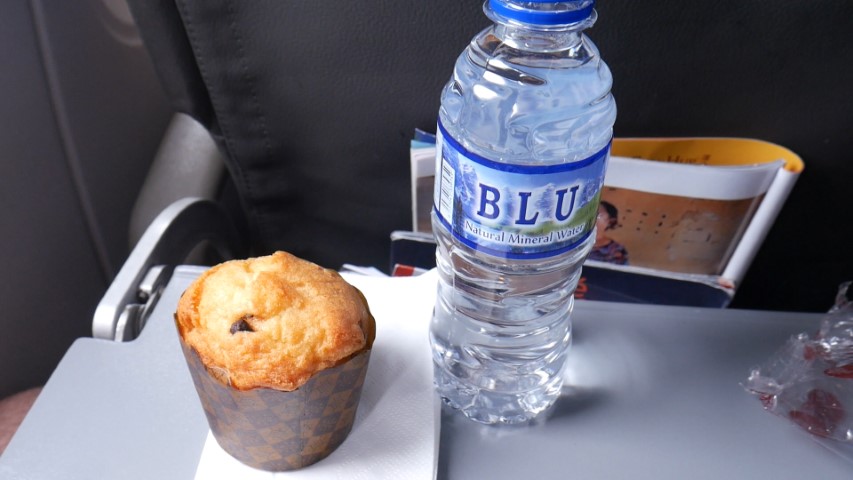 It is good to pre-order your food as straight after take-off the crew hand out the pre-ordered meals first before taking other orders from passengers.
Check out our Jetstar Asia food review video
Final say for this flight
Everything was good with this flight. We arrived on time into Singapore Airport giving me just over 1 hour before my connecting flight to Phnom Penh. The crew were very friendly and gave good service. With the prices being so low I will not hesitate to fly with Jetstar Asia again.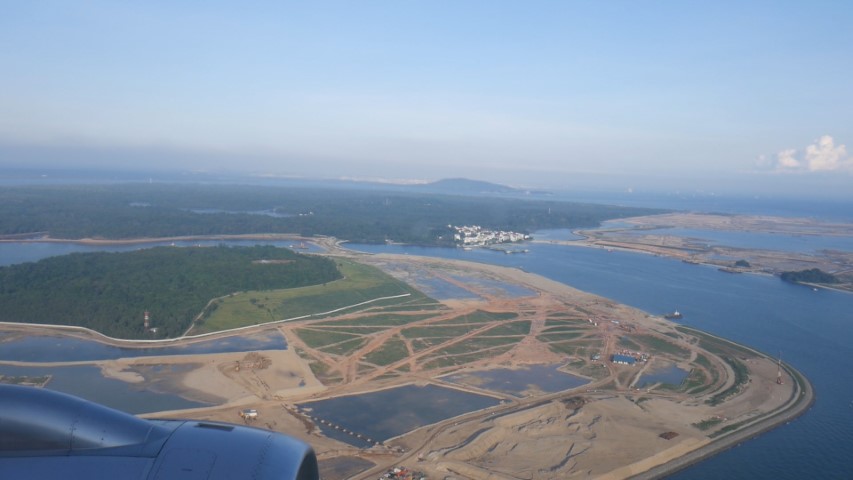 You can book flights directly on the Jetstar website.
[do_widget id=wpp-6]