Sydney's Coolest Rooftop Bar with view over Darling Harbour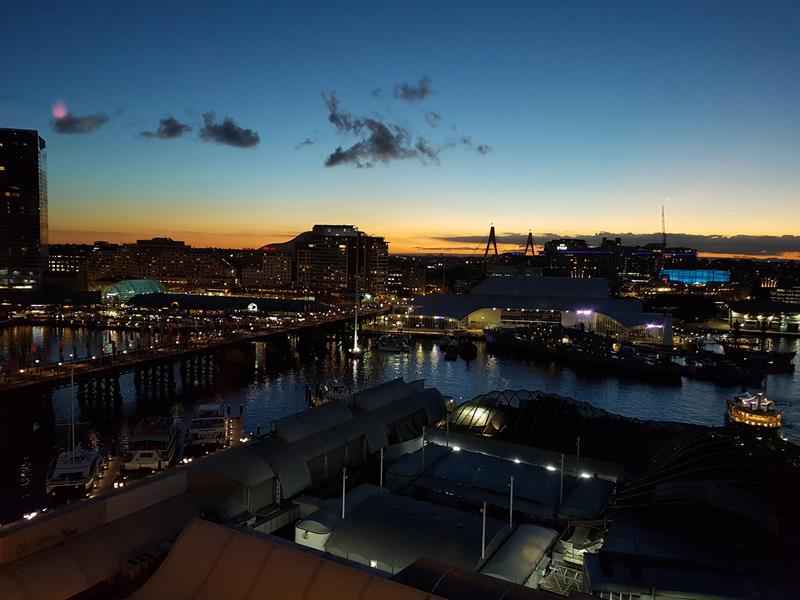 Finally Sydney as a cool rooftop bar with great views over Darling Harbour! Zephyr Bar is located on Level 12 of the Hyatt Regency Hotel (formerly the Four Seasons Sheraton Hotel). After a major upgrade to the hotel, the Hyatt have added in this very cool rooftop bar.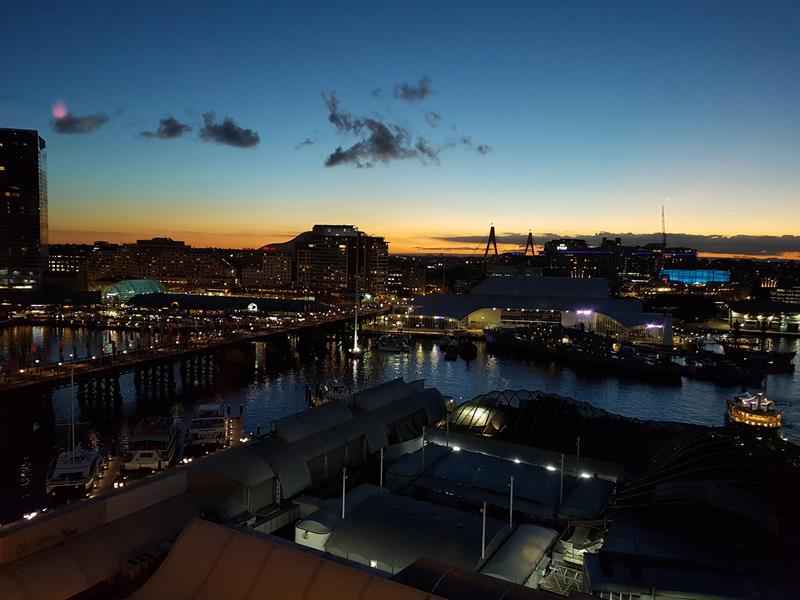 Located on Sussex Street, directly behind the Wild Life Sydney Zoo, Zephyr Bar has amazing views right up and down Darling Harbour and you can see out west of Sydney right to the Blue Mountains.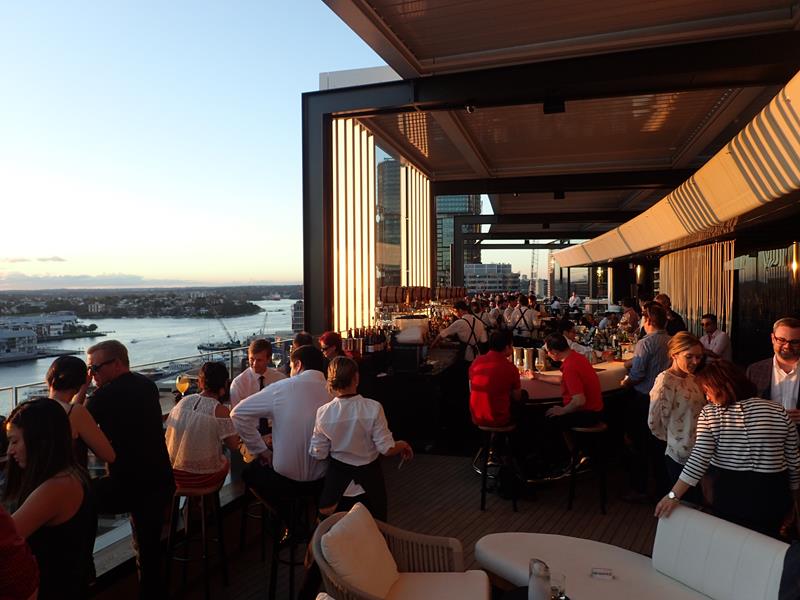 Zephyr Bar gets busy so reservations are recommended. I went in on Friday night at 5.30pm and they were only letting in people who had reservations. Many people were being turned away. I was staying at the hotel and I told this to the doorman. At first he said I needed a reservation. Then he said I could go in for only 2 drinks but then I had to leave as it was going to get very busy with people with reservations.
The best time to visit Zephyr Sky Bar is at sunset, as the bar looks out west so you see the sun setting over the Blue Mountains.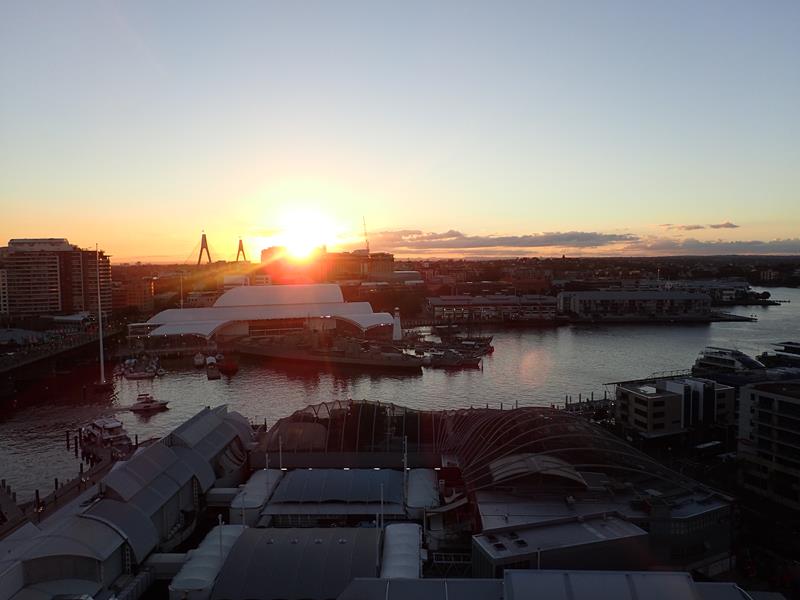 Now the drink prices are not cheap. As a very classy bar expect very high prices. The cheapest beer they have is $12. They have a good range of local beers like Australian Brewery Pale Ale, Sydney Beer Co. Lager and Feral Brewing Co. Hop Hog Pale Ale. They also have a good selection of imported beers, a wide selection of wines and some great cocktails.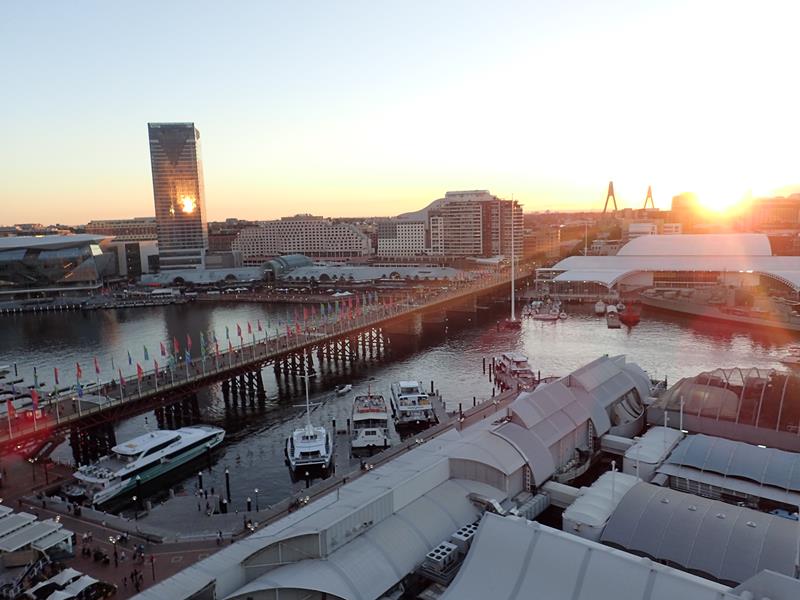 Zephyr Bar
Level 12
Hyatt Regency Hotel
161 Sussex Street
Sydney
Ph: +61 2 8099 1234
Website: Zephyr Sky Bar Sydney
Check out the most popular Sydney articles:
[do_widget id=wpp-7]