Tasty Pizza at Milano Italian Cafe Queen Street Mall Brisbane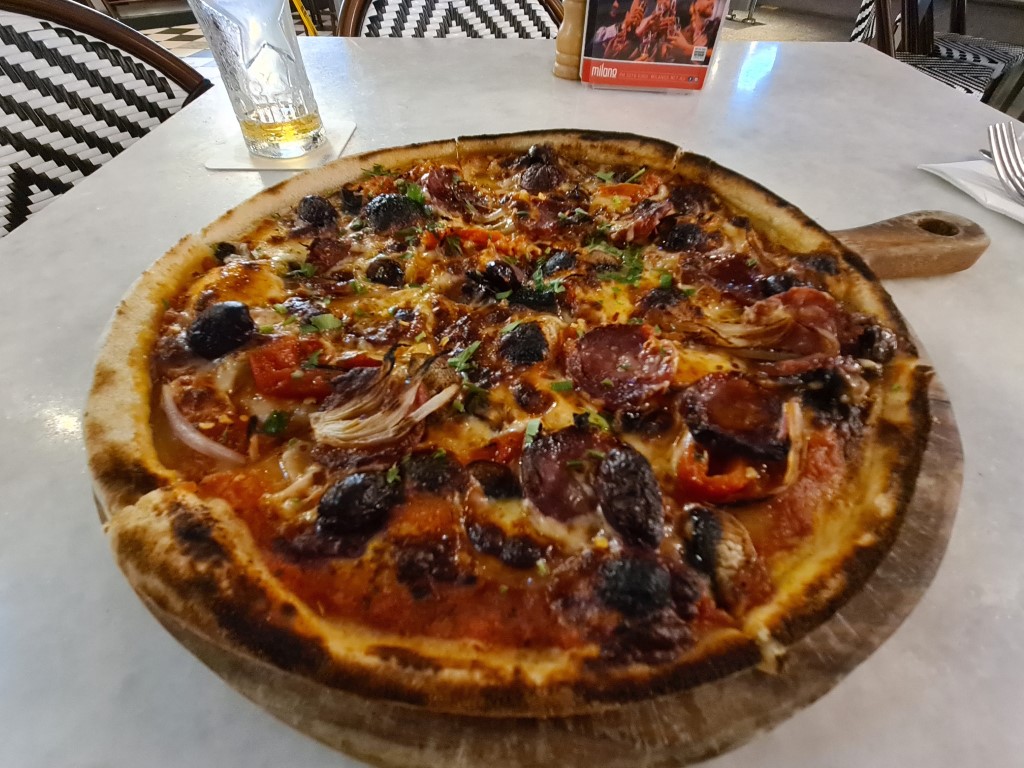 Milano is a great Italian Cafe located at the top end of Queen Street Mall in Brisbane City centre, serving up breakfast, lunch, dinner, coffee and cakes.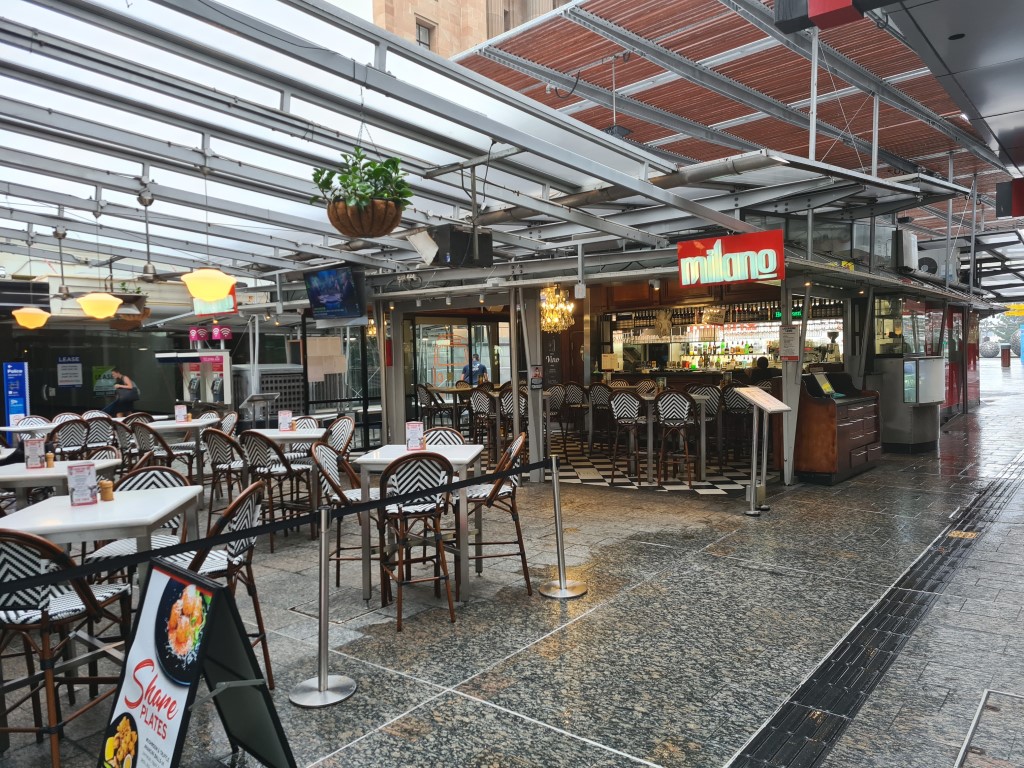 I went in for dinner and had one of their tasty Siciliana pizza with hot salami, mushroom, roasted capsicum, onions, olives, fresh basil, mozzarella and chilli oil. Also on their pizza menu they have Margherita Pizza, Gamberoni pizza with prawn and the San Daniella pizza with proscuitta.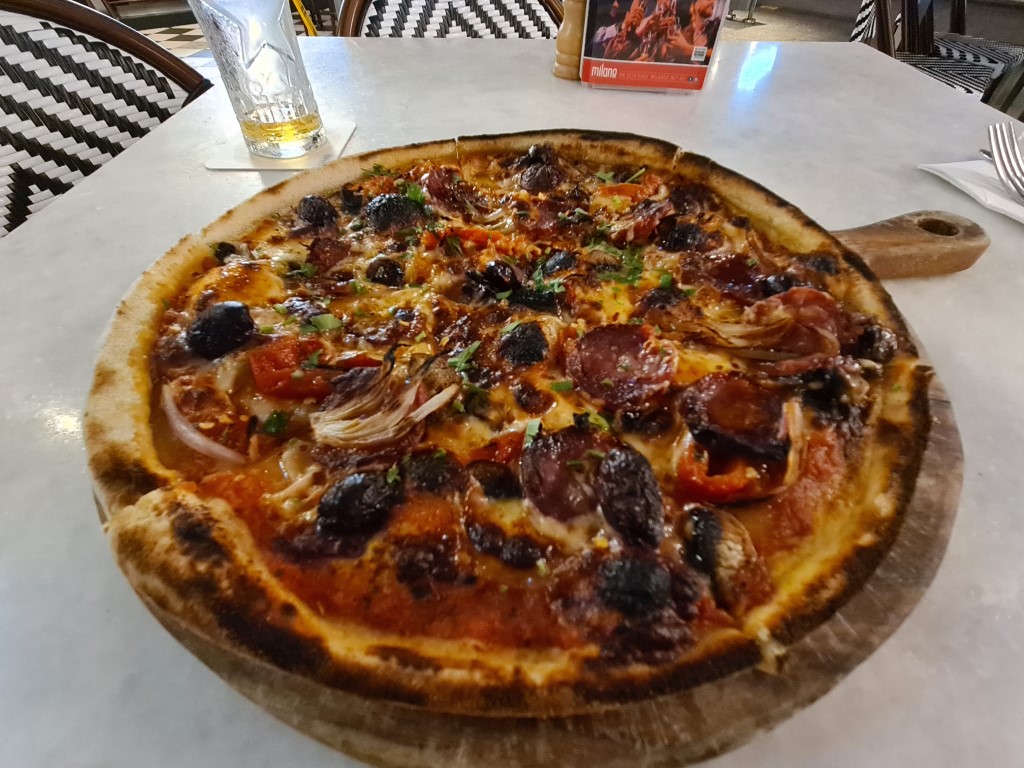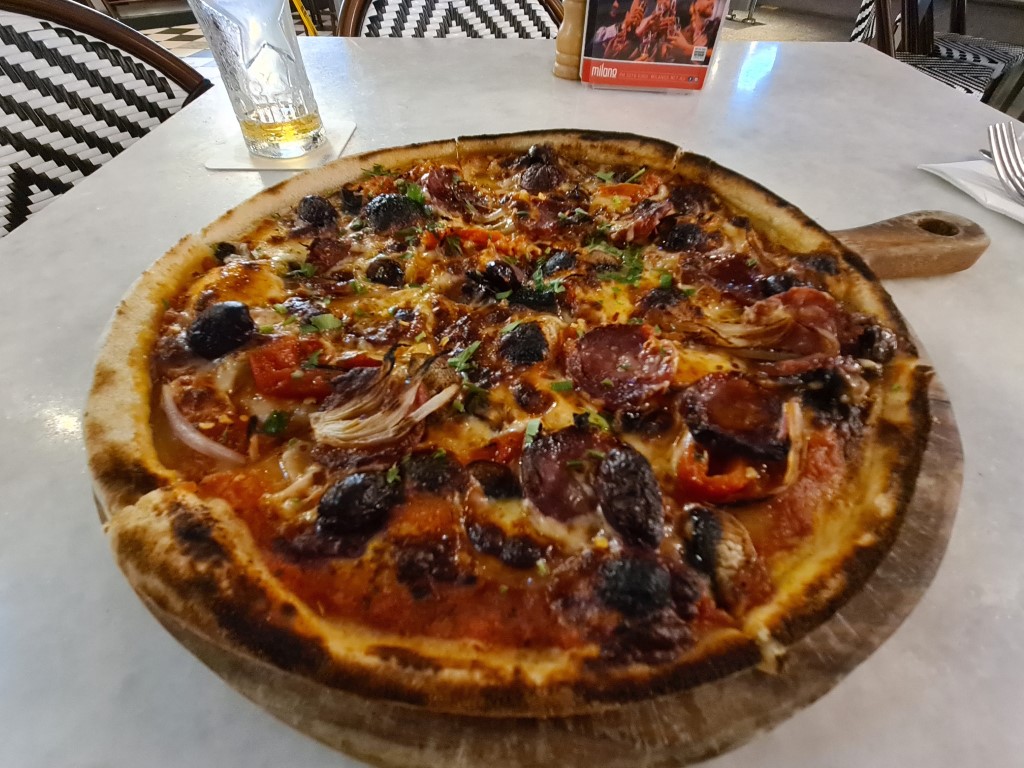 For the beer lovers, Milano have 12 Beers on tap including the Heineken (Netherlands), Moretti (Italy), James Squire (NSW Australia), Hoegaarden (Belgium) and Little Creatures (Western Australia).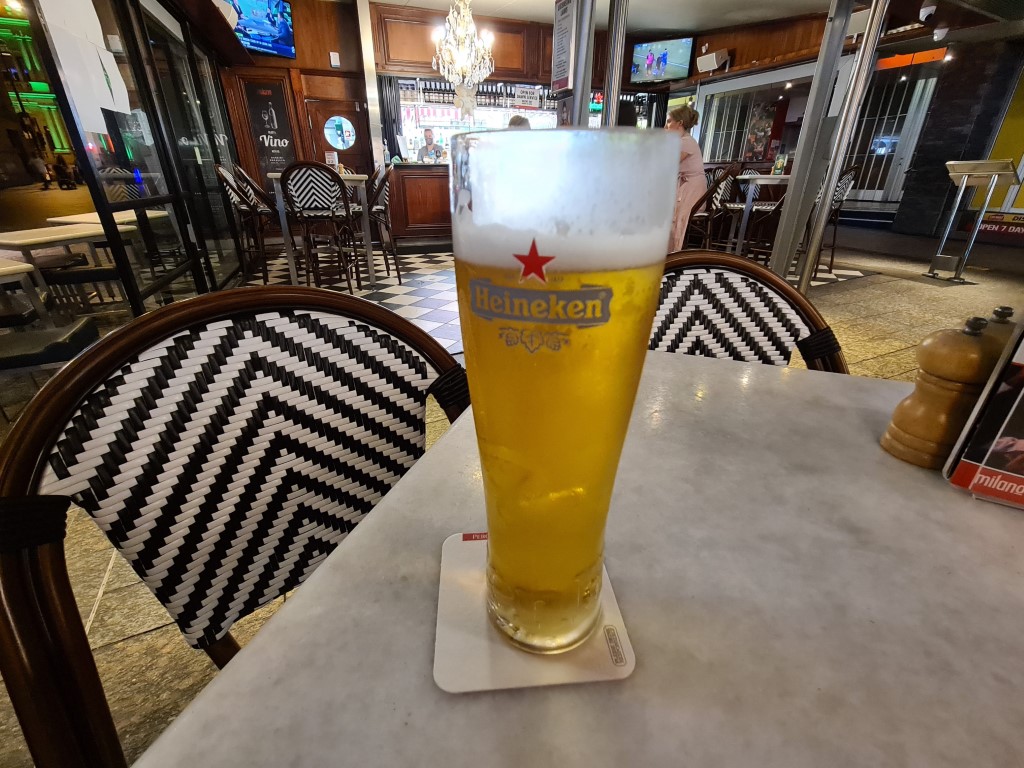 Open from 7 am they have a good breakfast menu serving all your breakfast favourites like Avacoda Bruschetta, Bacon and Eggs, Omelettes, Belgian Waffles, Ham cheese and tomato croissants and Granola and yoghurt.
The mains menu for lunch and dinner have a great range of food including Rump and Sirloin Steaks, Fish and Chips, Pan Fried Barramundi, Crispy Skin Pork Belly, Beef Burger or a Steak sandwich.
For the Italian food they have a great selection of home made pasta as well as the pizza mentioned above.
Between meals they have a good selection of home made cakes and pasties and serve some of the best coffee in Brisbane.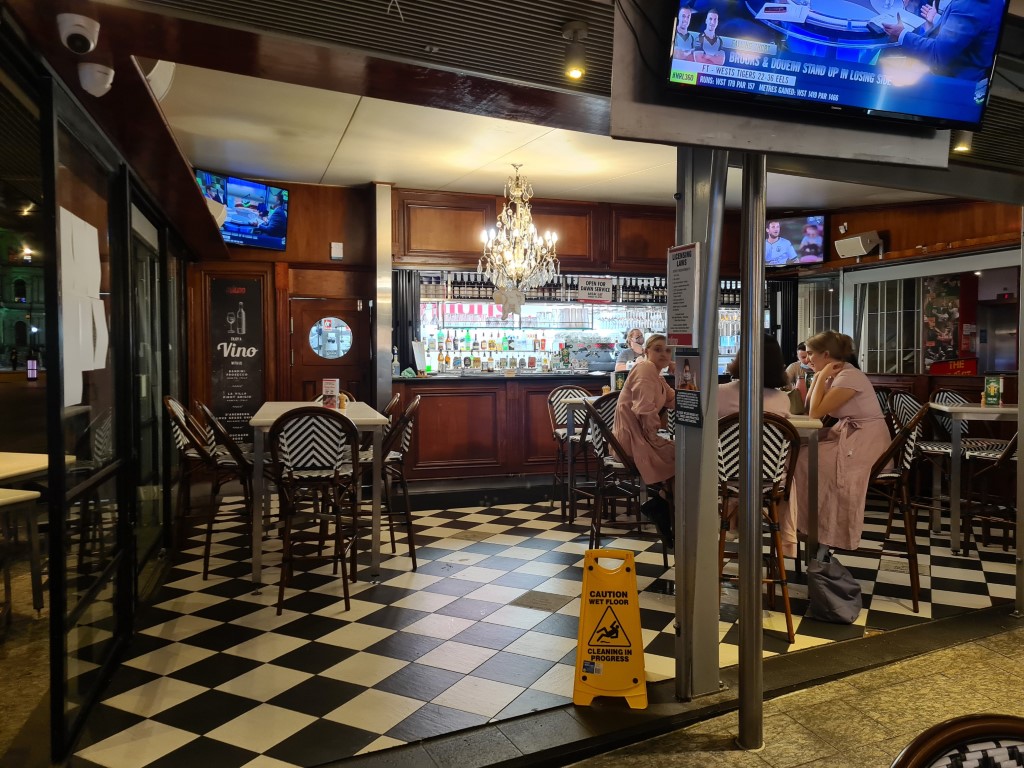 Milano Italian Cafe
Queen Street Mall
Brisbane City
Website: http://milanos.net.au/
Open for breakfast, lunch and dinner 7 days a week
Monday – Wednesday: 7am – 10pm
Thursday – Saturday: 7am – 11pm
Sunday: 7am – 10pm
Check out the location of Milano Italian Cafe on Queen Street Mall Brisbane