The Sandwich Bar In Sanur Bali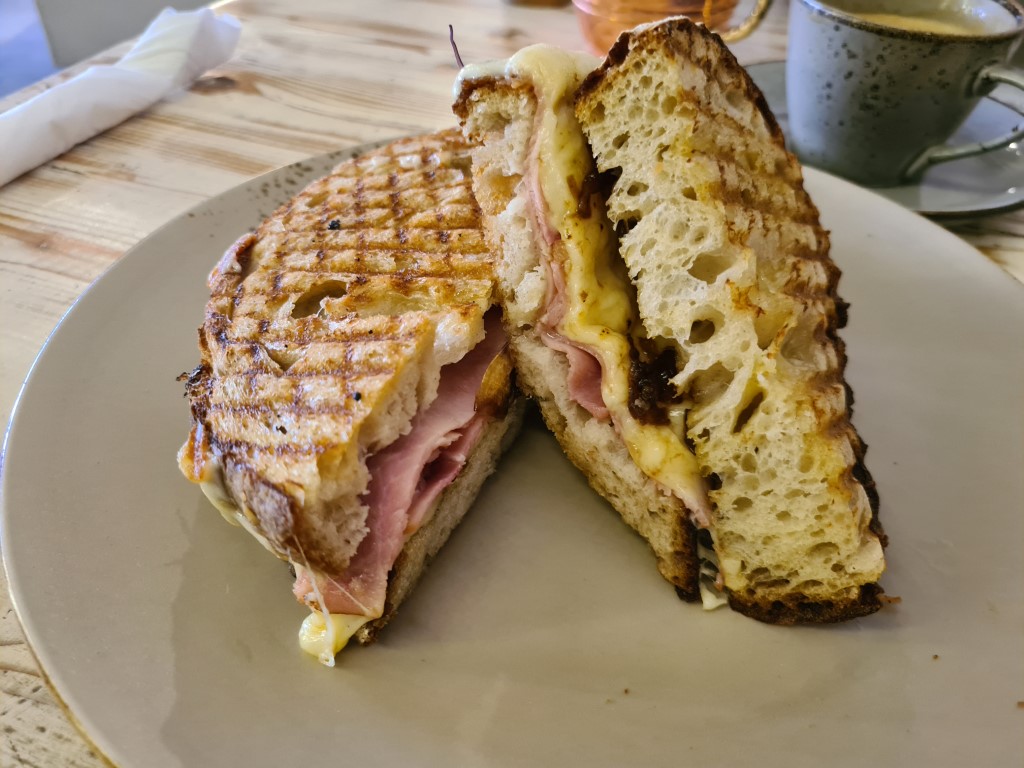 The Sandwich Bar / The Junk Food Club is a great little Cafe / sandwich shop in the southern section of Sanur Beach, located on the main road Jalau Danau Tamblingan.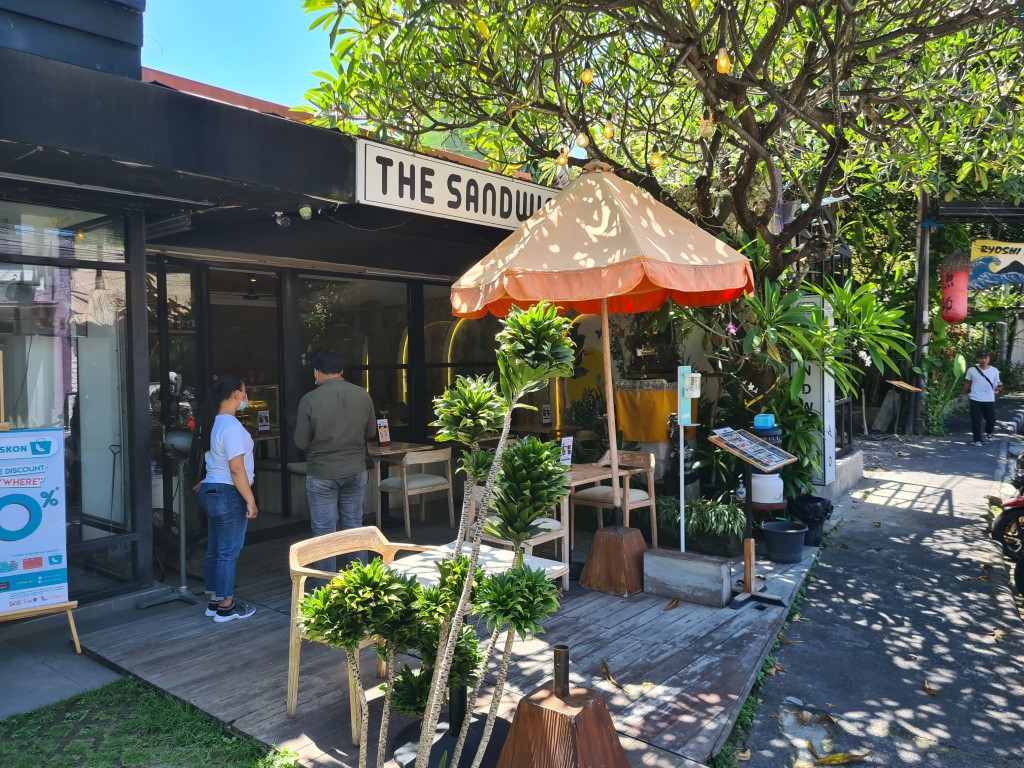 I was after a light lunch and wondered in for a simple toasted sandwich and a coffee. I had their Ultimate Toastie (68k Rp) which has 3 types of cheese (Edam, Cheddar & Parmesan) Pork Ham with Onion Jam on Toasted Sourdough. An excellent sandwich indeed! Very tasty and the was coffee was very good too.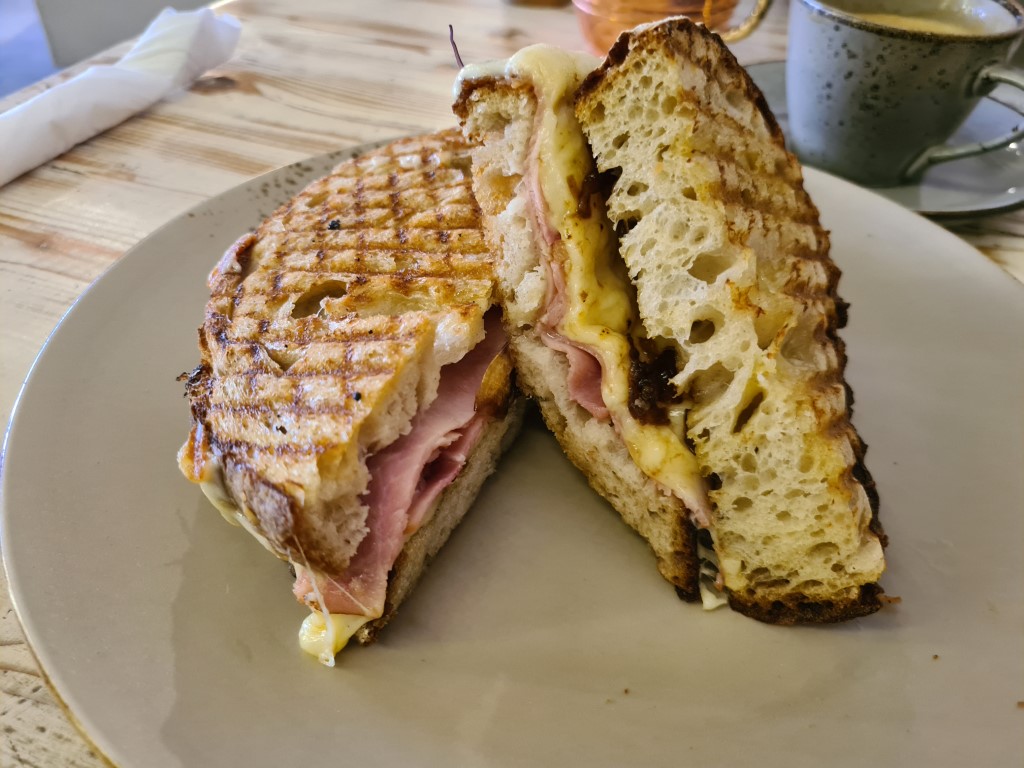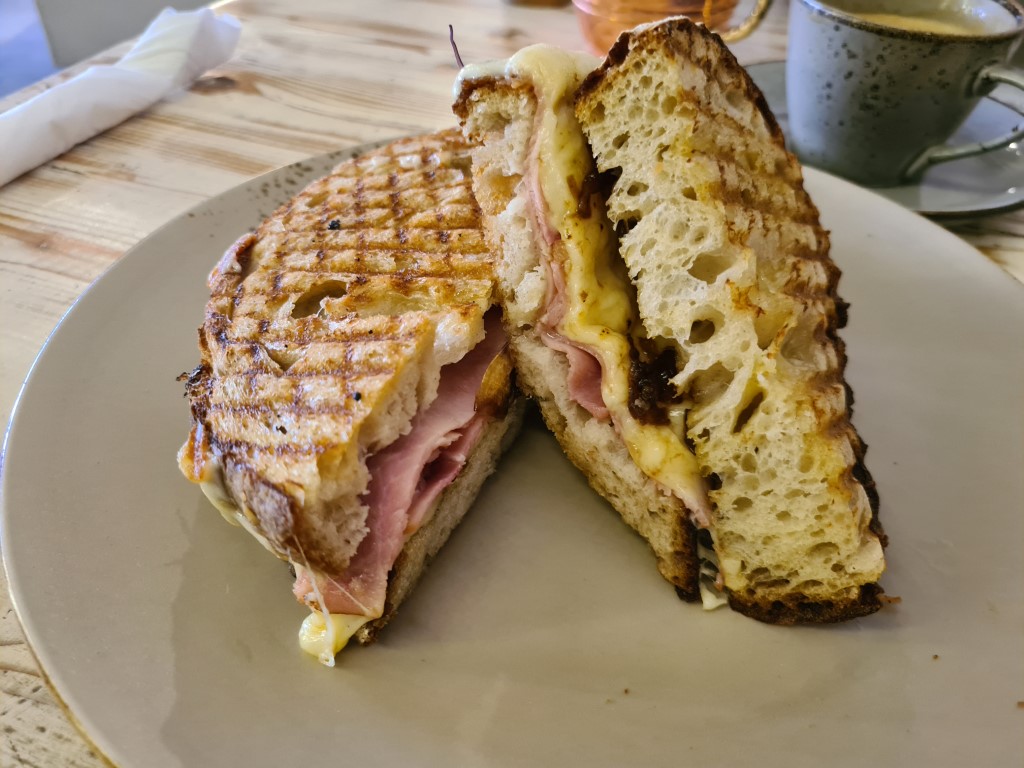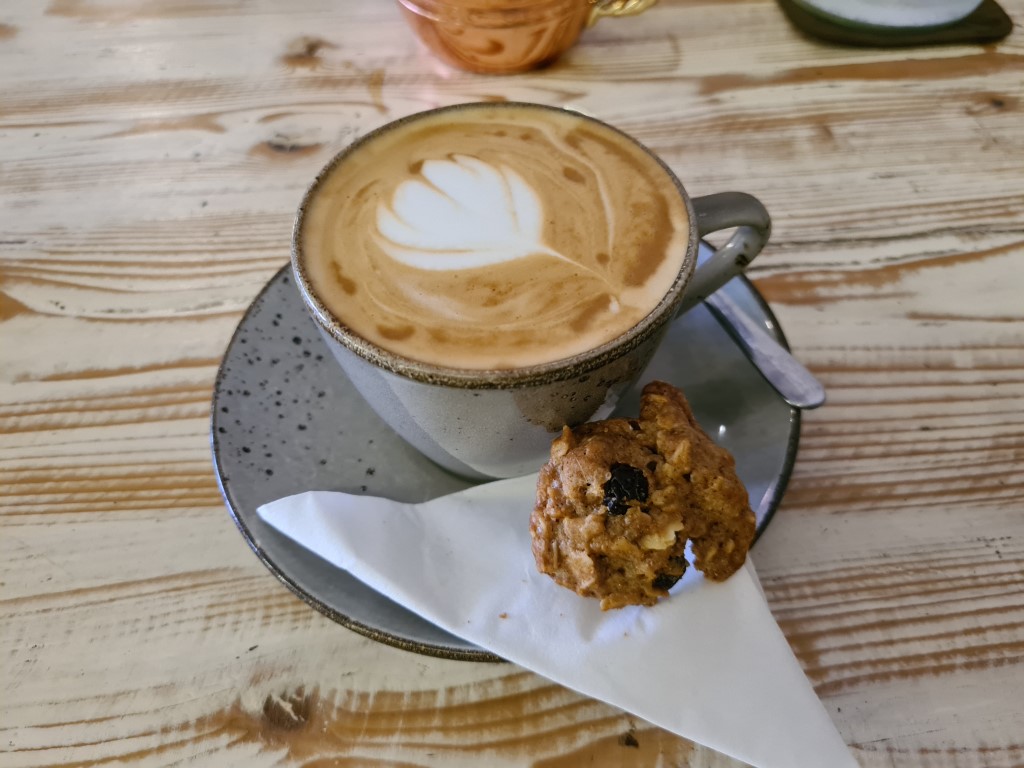 They got loads of different sandwiches and pastries on their menu: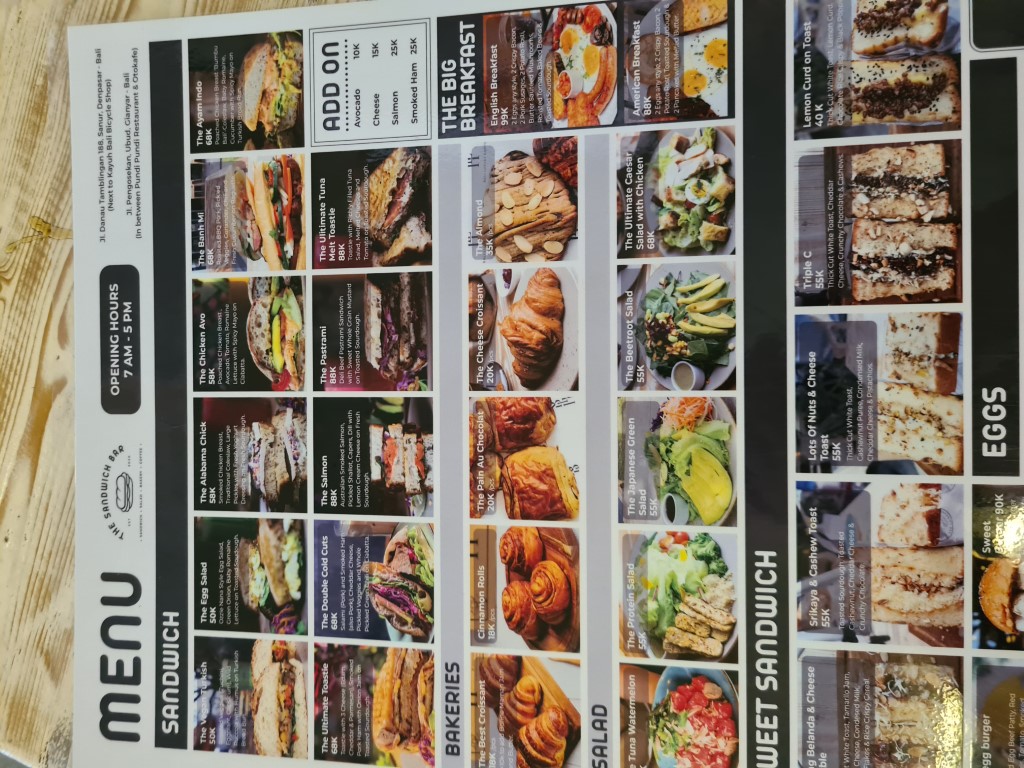 To make their name The Junk Food Club true, they also got some decadent hamburgers as well as a range of loaded Hot Dogs on the menu. They have free WiFi internet access.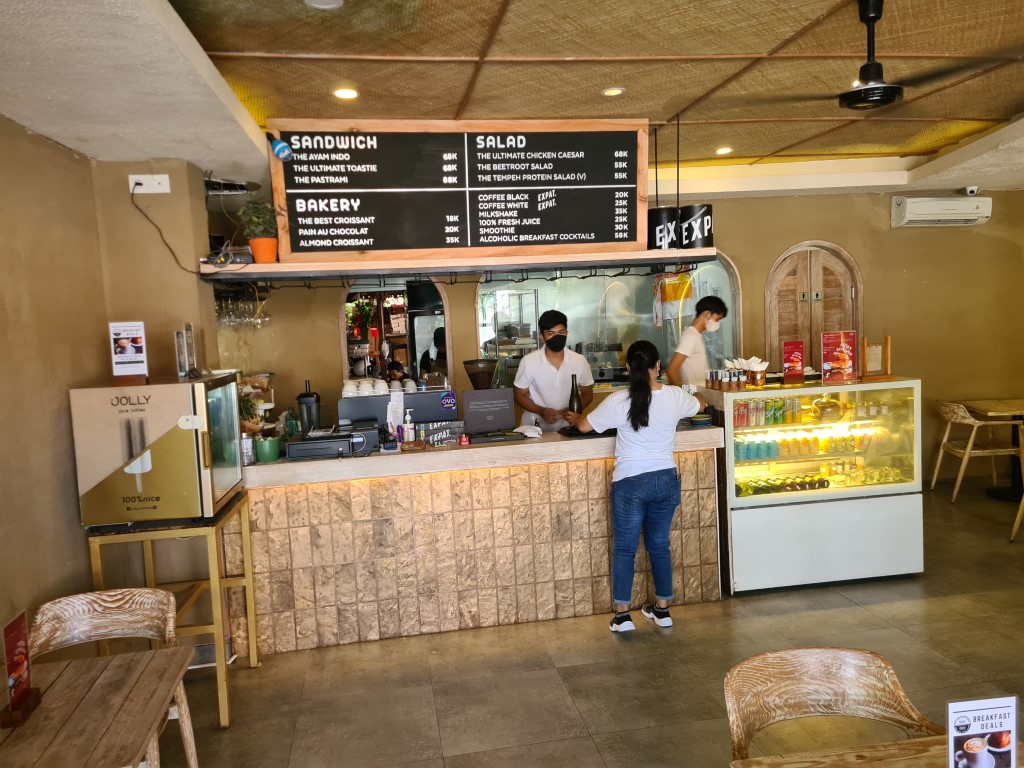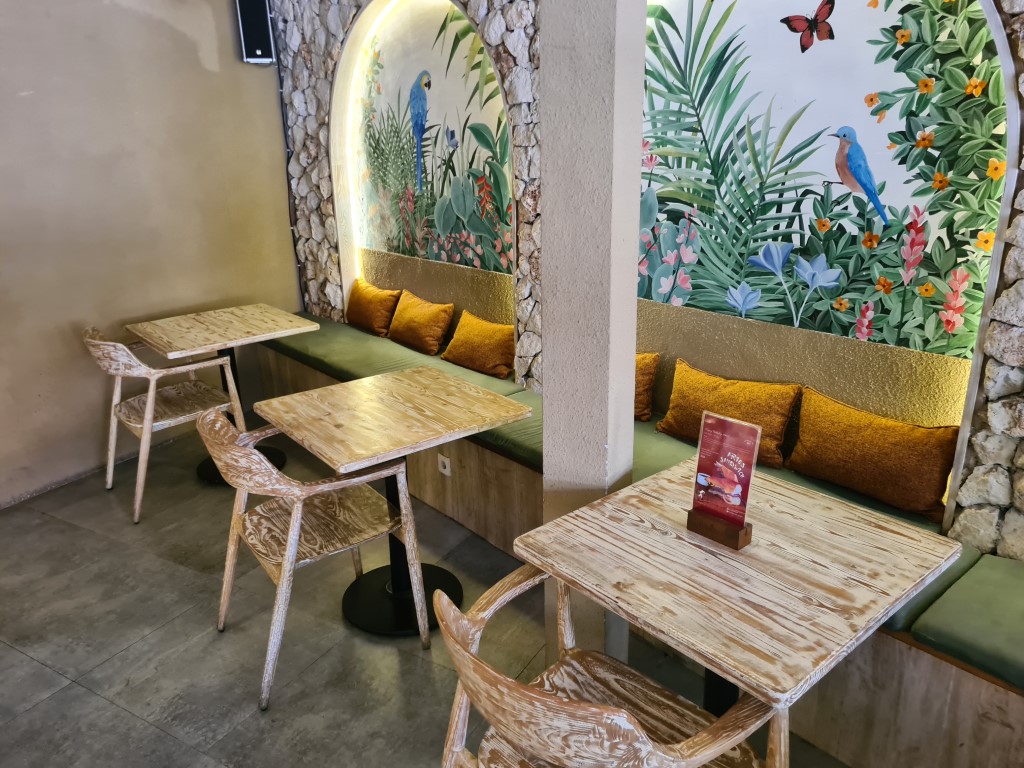 The Sandwich Bar / Junk Food Club
Jalan Danau Tamblingan No 188
Sanur Bali
Open 7 days a week from 7.30am – 5pm
Check out the location of The Sandwich Bar in Sanur Bali