Awesome Chicken Burger at Mrs Sippy Beach Club Seminyak Bali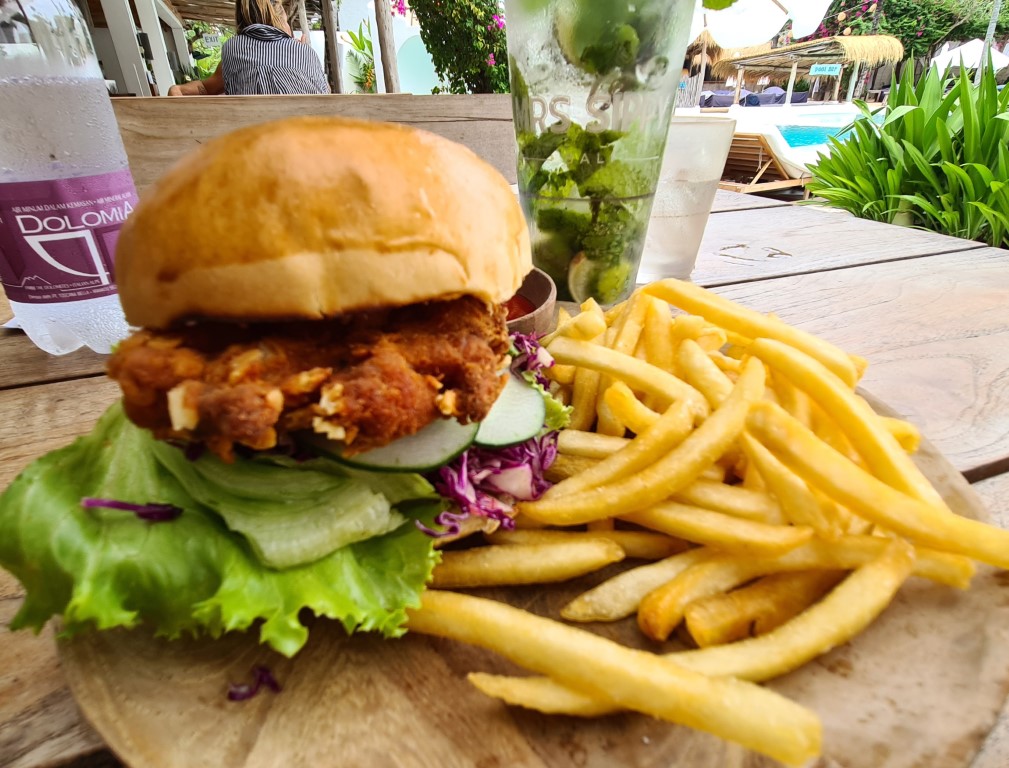 Mrs Sippy is an excellent Beach club in Seminyak Bali, located directly behind the Alila Beach Resort at Petitenget Beach Seninyak.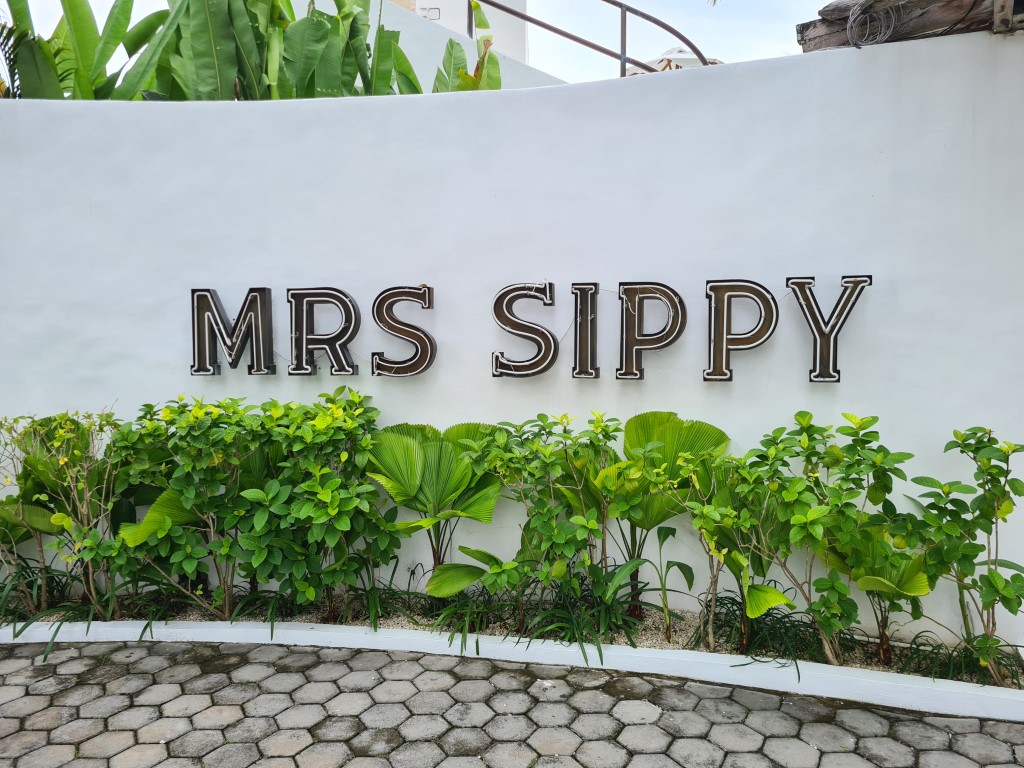 I was staying at Alila Beach Resort and wandered into Mrs Sippy for a quick lunch. This is a very cool beach club with a massive lagoon style swimming pool. This is the largest salt water pool at any beach club in Bali, There was no entry fee when I went but be aware there is a 100,000Rp entry fee on special events day. Best to check their website before you visit.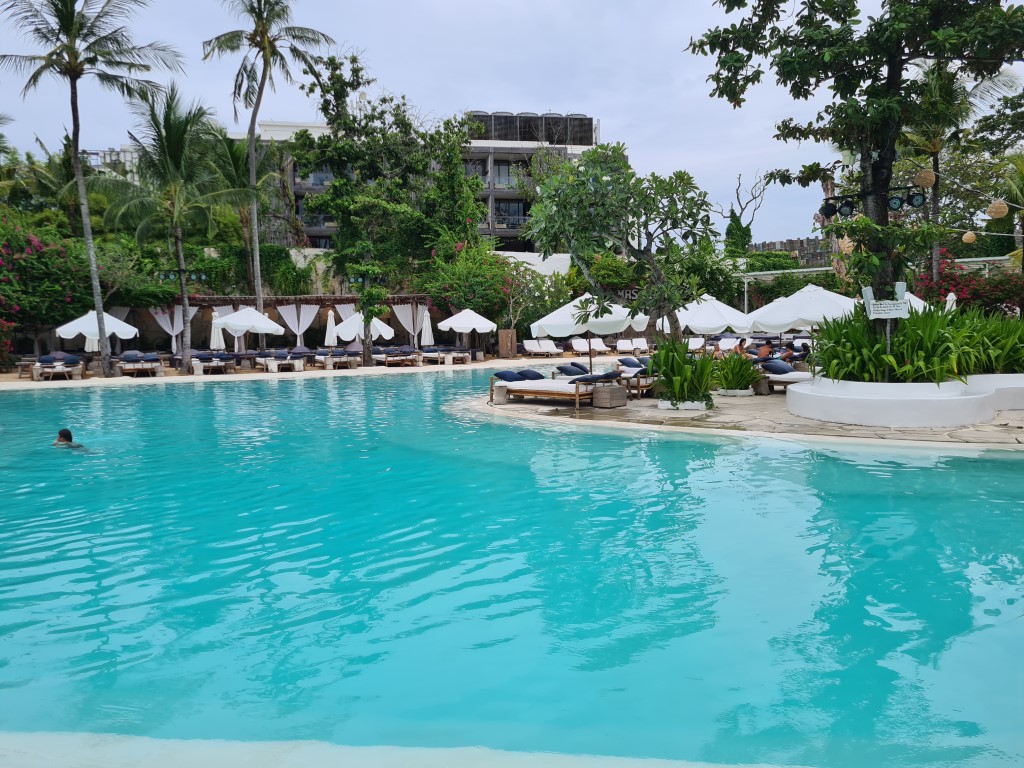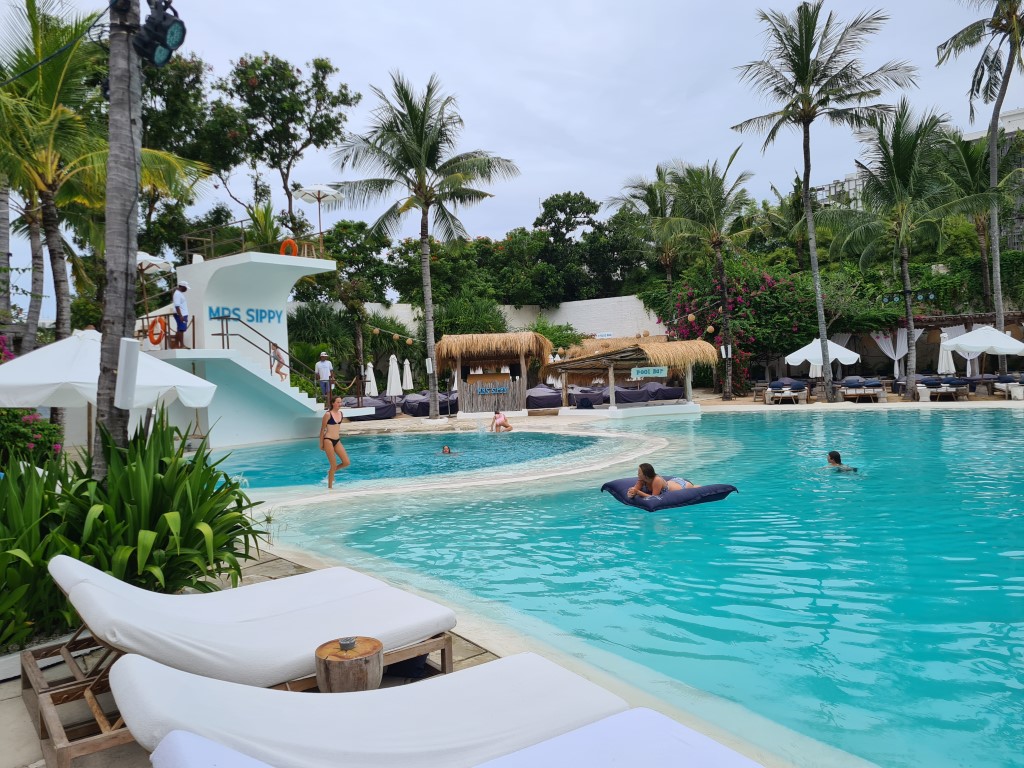 I had a look at the menu and thought about having something off the all day breakfast menu (either the Bacon & Egg Roll for 70kRp or the Ham and Cheese Sandwich for 90KRp) but then I saw the Chicken Burger with lettuce, tomato, guacamole, Red cabbage, spicy Mayo served with shoestring fries. This was a very good burger indeed. A large sized burger with loads of chips.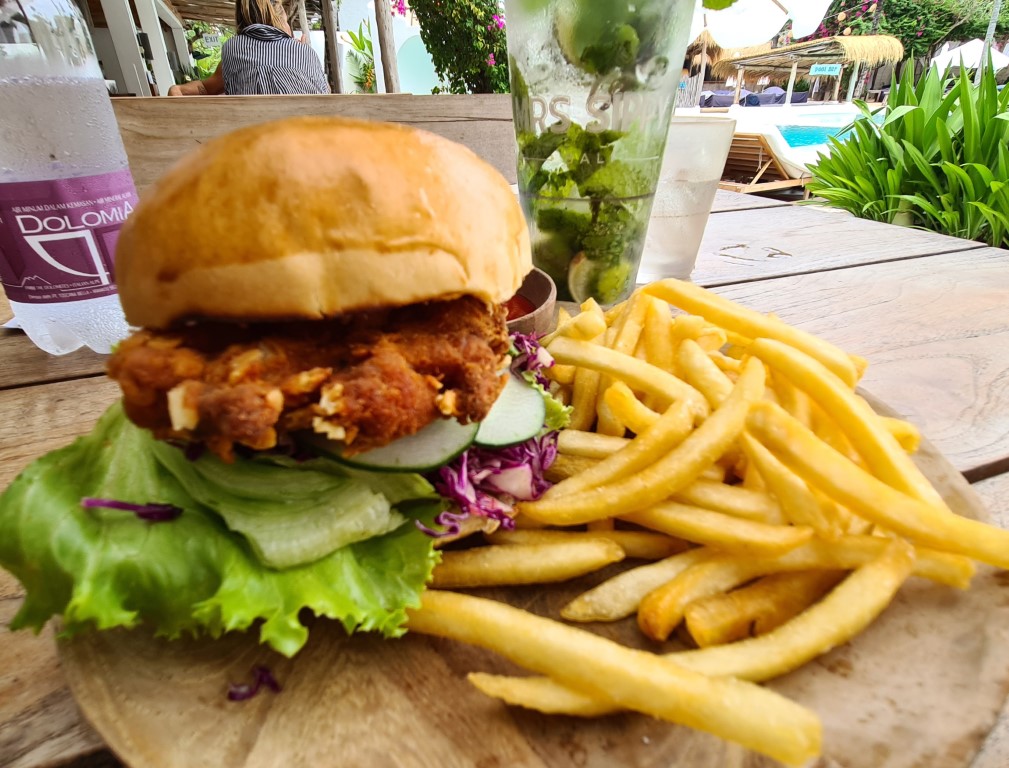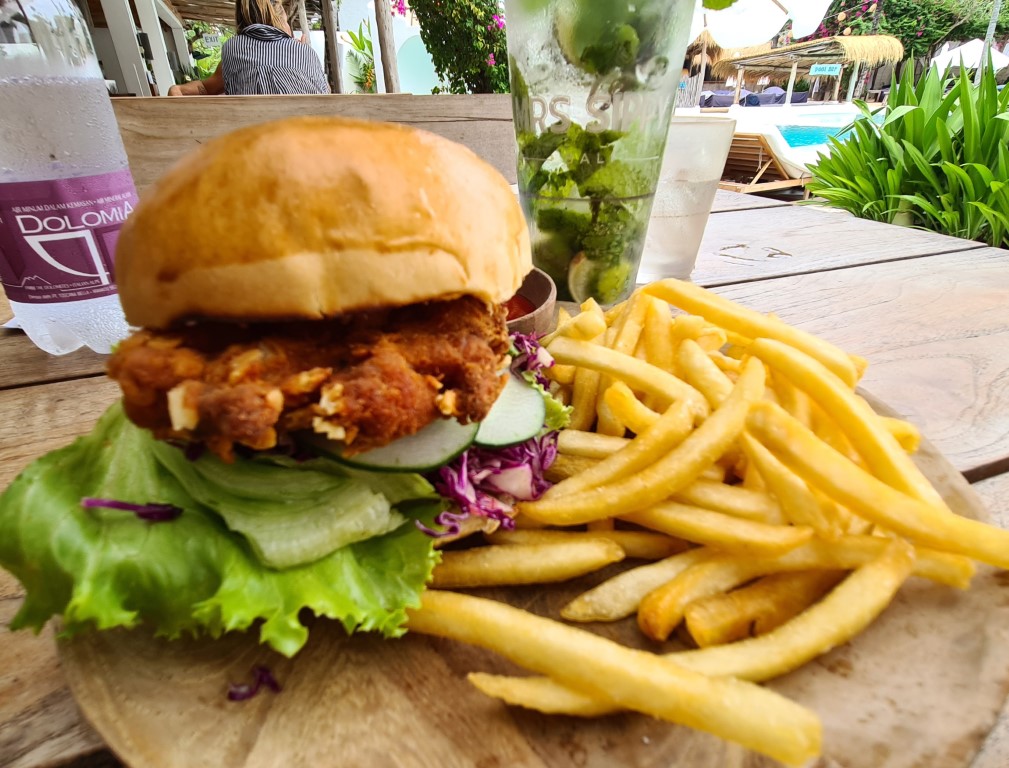 I also polished off 2 of their Classic Mojitos then had to go back to my hotel to have a little afternoon nap. Very potent!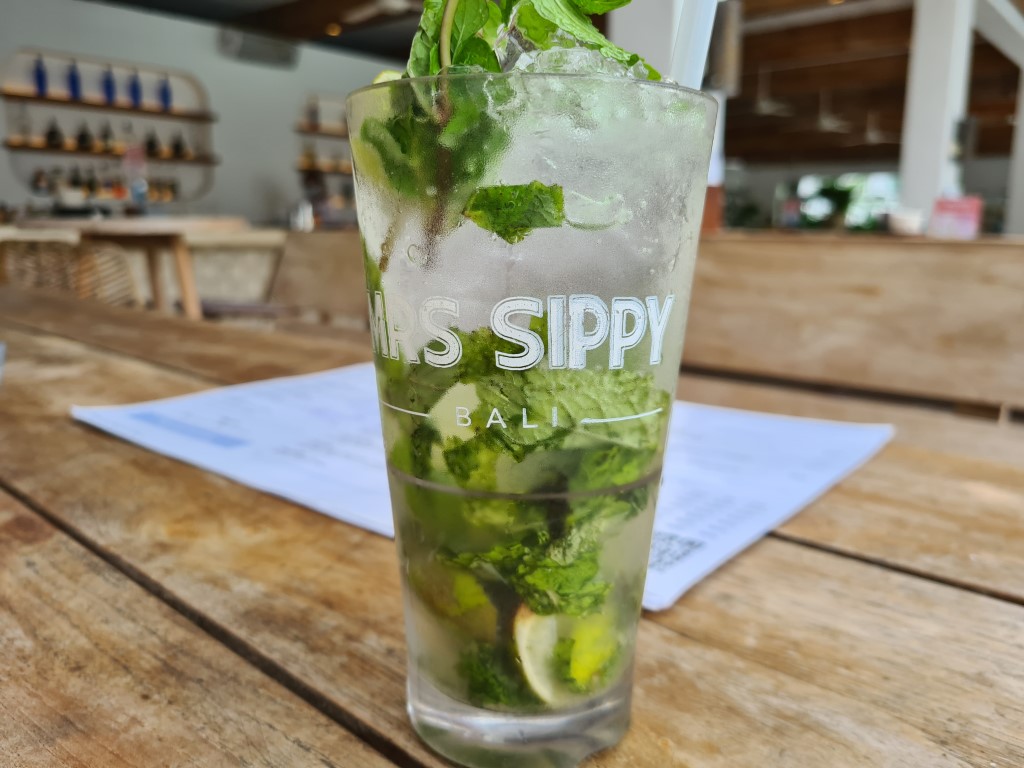 The food menu at Mrs Sippy serves a range of classic pub style food, burgers, pizza, fish and chips, steak sandwiches and plenty of other international style food.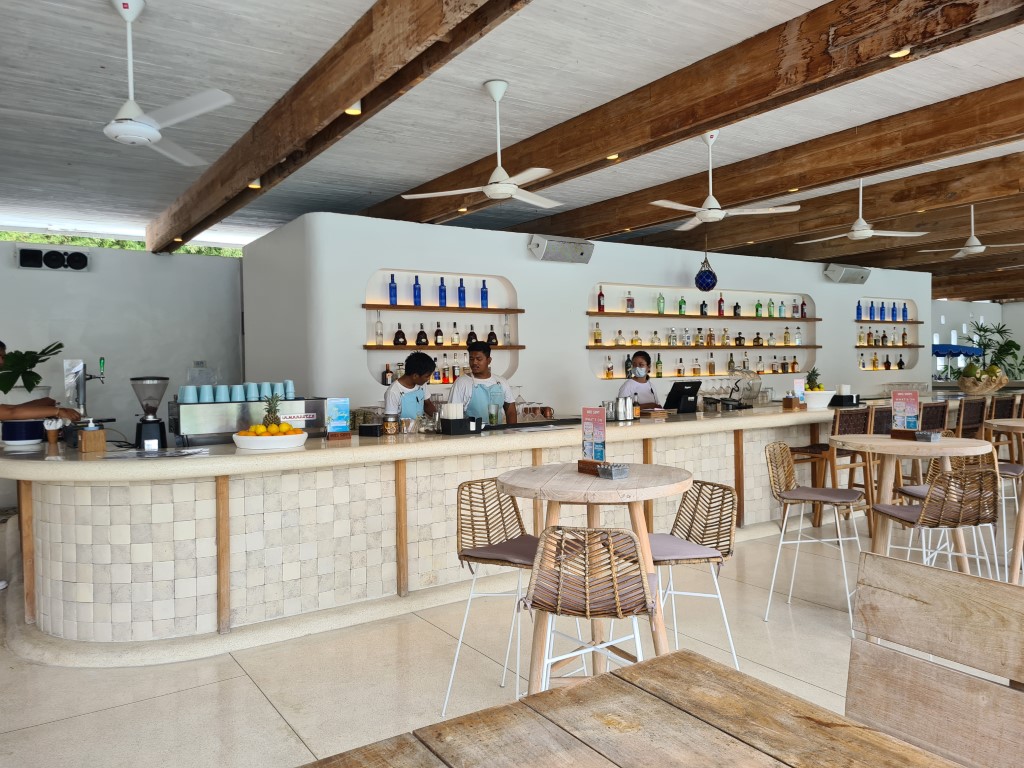 This is a very classy beach bar and the prices reflect this. My chicken burger cost 110k Rupiah ( around A$11). Maybe cheaper than Sydney prices but still quit high for Bali. I guess you are paying for the view (ie Eye candy around the pool 😉 ).
I do rate it as a very good burger. I will be back in Bali soon and will definitely be back to Mrs Sippy to try something else off the food menu and enjoy the view!
Mrs Sippy Beach Club
Jalan Taman Ganesha
Gang Gagak 8 (right behind Alila Resort)
Seminyak Bali
Website: https://www.mrssippybali.com/
Check out the location of Mrs Sippy Beach Club in Seminyak Bali