Awesome Thai food at Som Chai Restaurant Seminyak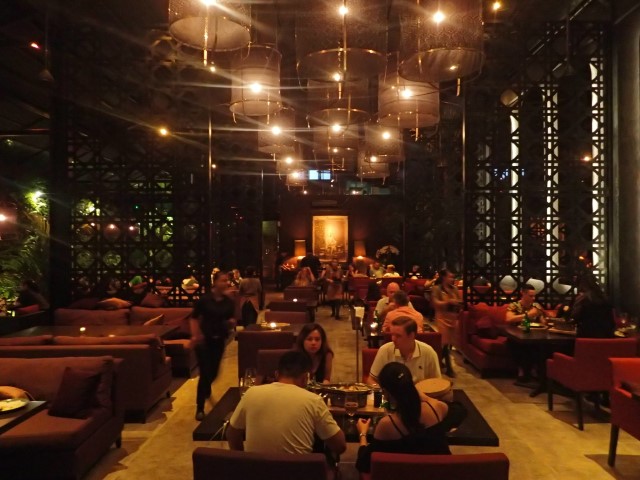 Som Chai Thai Restaurant in Seminyak is one of the best restaurants in Seminyak. This is not just a restaurant to come and have a meal, it provides a full dining experience, with great decor, excellent service and delicious Thai food.
When you first walk into to Som Chai you are guided by your waitress past a bar on the left, on the right is a young lady dressed in a traditional Thai silk dress, sitting on a swing, fanning herself with a fan.
You then enter the main dining area which is quite large and it was packed. This is a popular restaurant so it is best that you make a reservation before arriving.
The food menu has a great range of traditional Thai food. For entree we had the chicken satay which is served on top of a bowl with a candle inside which keeps the satay warm. A side dish of the satay sauce comes so you can pour as much or as little of the spicy peanut sauce on top of your satay sticks.
For main meal we had a chicken green curry which was a bit spicy, just the way I like it.
The second main meal we had was a delicious pad thai noodle dish.
The menu does have a good choice of vegetarian dishes as well as quite a few dishes which are gluten free.
The prices at Som Chai are quite high compared to many restaurants in Bali but with the excellent decor, good service and delicious, high quality food, the prices are warranted.
Som Chai Thai Restaurant
Jl. Raya Kerobokan No.86A
Seminyak Bali
Ph: +62 878-8866-1945
Website: http://somchaiindonesia.com/
Check out the location of Som Chai Thai Restaurant Seminyak Bali