Awesome Thai Street Food in Brisbane City Centre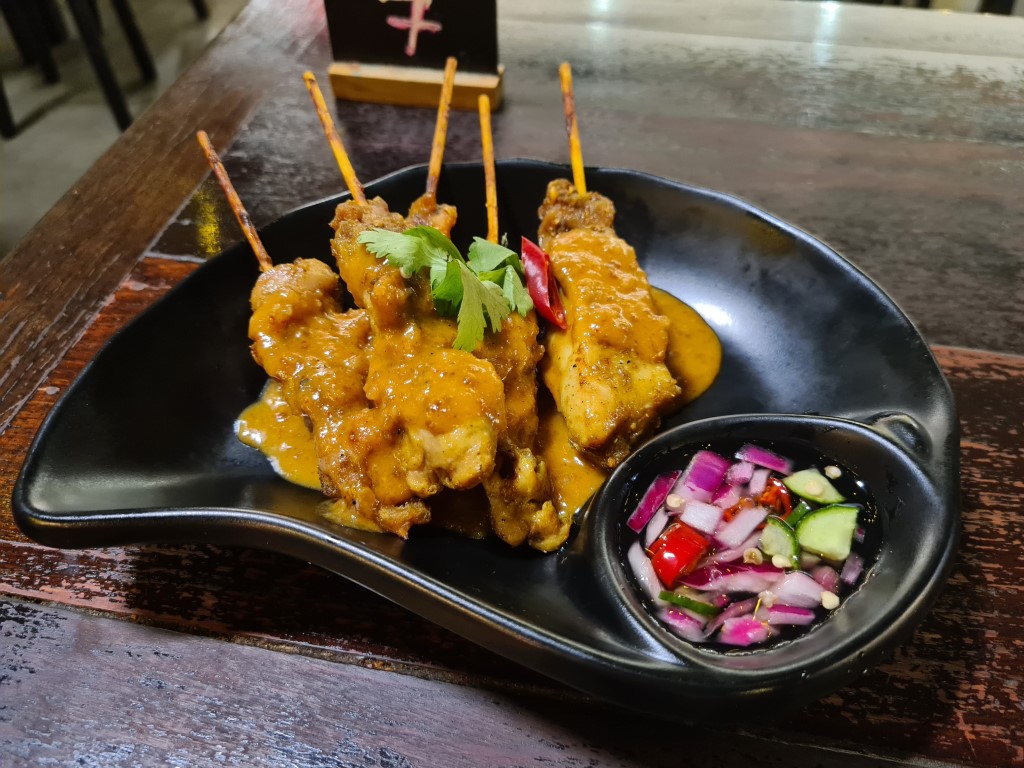 Kinn Imm Thai Hawker Food is a great restaurant located within the Queen Plaza Shopping Mall, on Queen Street Mall in the heart of Brisbane City Centre. Kinn Imm serves up a great range of traditional Thai street food. The food served at Kinn Imm comes from the four regions of Thailand – Northern, North-eastern, Central and Southern regions.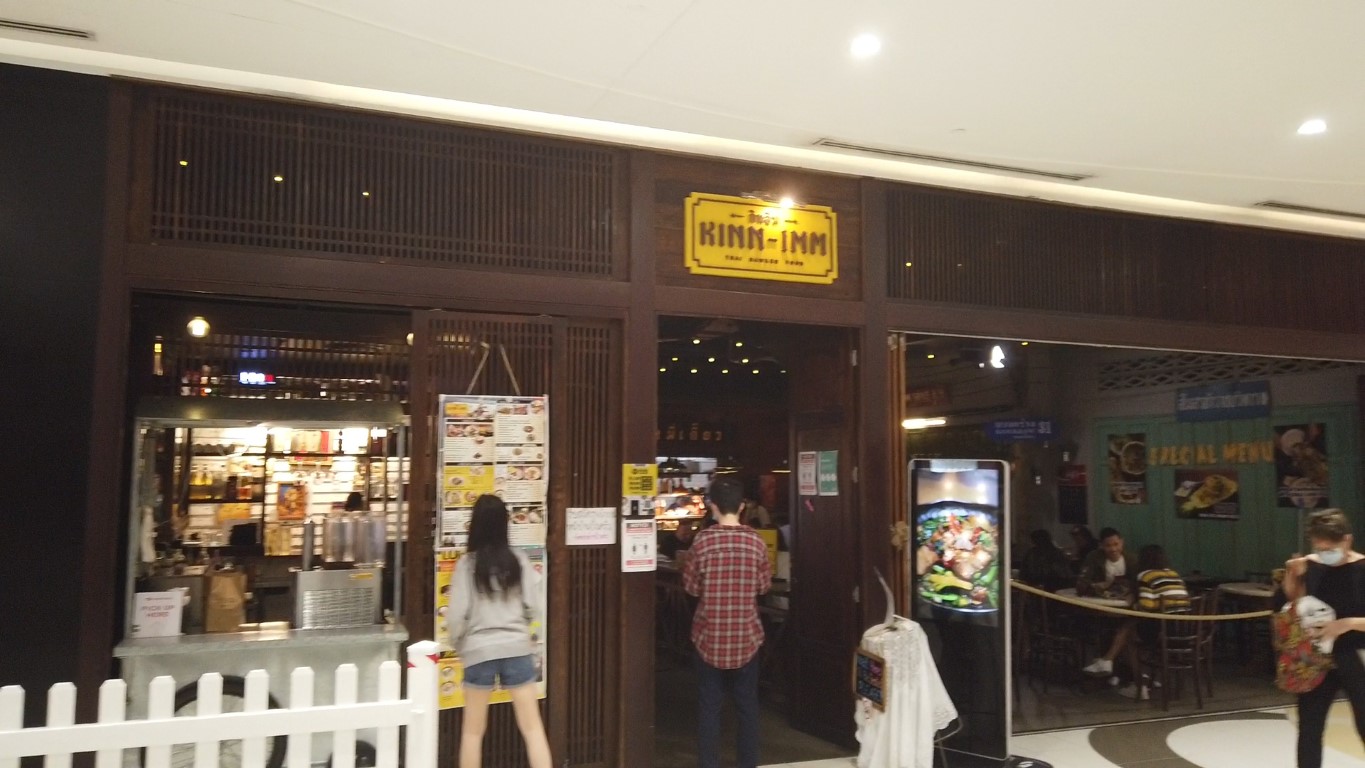 Kinn Imm in Thai Language means to eat until full (kinn = eat, imm = full) and it is not hard to get full eating the delicious Thai food at this awesome restaurant.
I went in at lunch time and treated myself to some meat on a stick. There really should be more meat on a stick around the world, luckily it is very common in Thailand to find street food with meat on a stick! I had 2 plates, the first being some delicious Thai Chicken Satay sticks covered in peanut sauce with a spicy dipping sauce.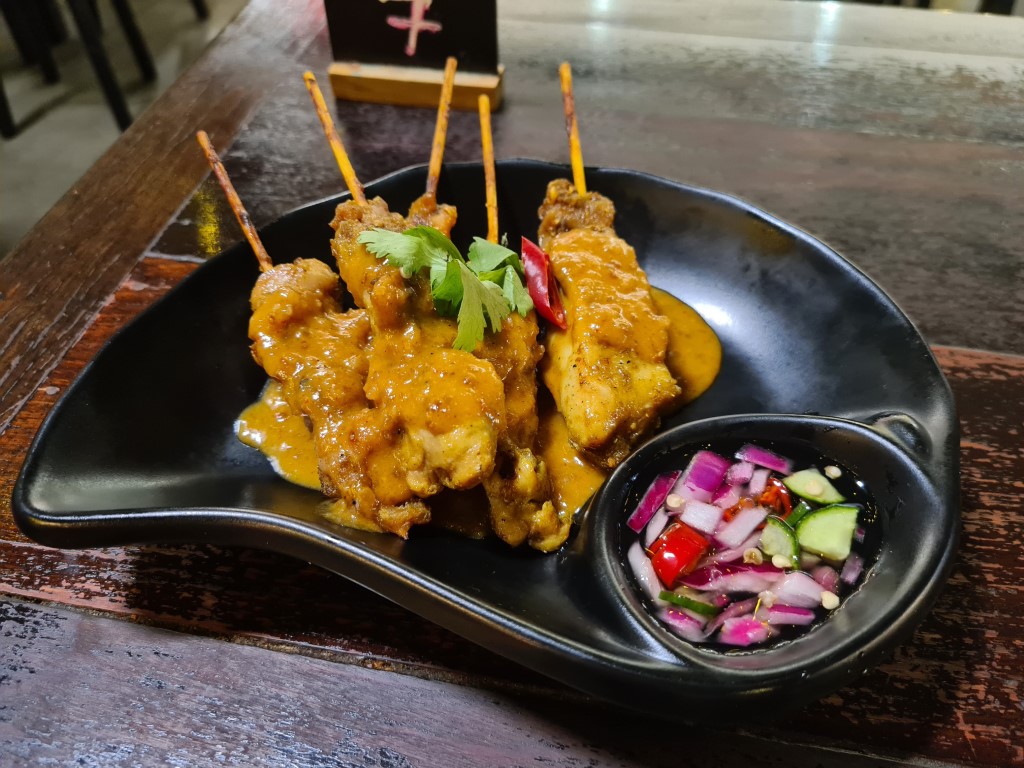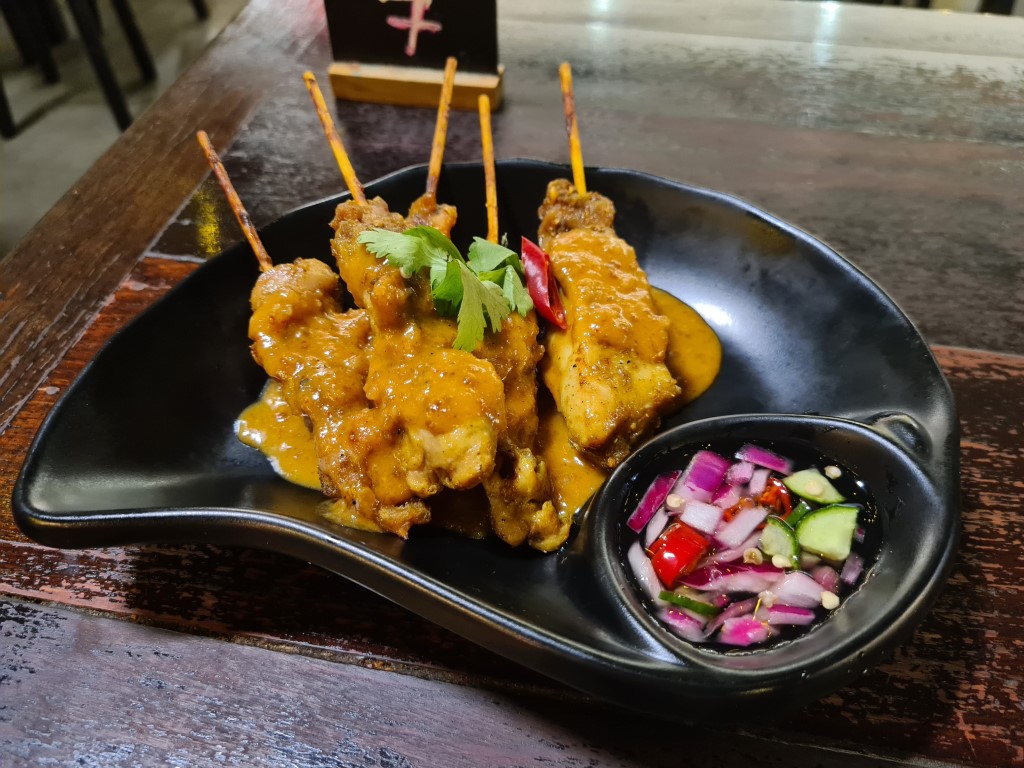 The 2nd dish of meat on a stick is one of my favourite called 'Moo Ping' which is grilled, marinated pork on a stick. Every time I am in Thailand I will eat this dish a few times. The pork is so tender and juicy. So tasty here at Kinn Imm.
There are plenty of other Thai food available on both their lunch time menu and their dinner menu. Dishes ranging from Green Curry Chicken, Massaman Beef, Chilli Basil Crispy Pork and a range of tasty Thai noodle soups.
Kinn Imm Thai Hawker Food
Queens Plaza
LG22 226 Queen Street
Brisbane City
Open 7 days a week for lunch and dinner – 11am – 8pm
Website: https://www.kinnimm.com.au/
Check out the location of Kinn Imm Thai Hawker Food Restaurant in Brisbane City Centre