Delicious Japanese Ramen Noodle Soup in Brisbane Queen Street Mall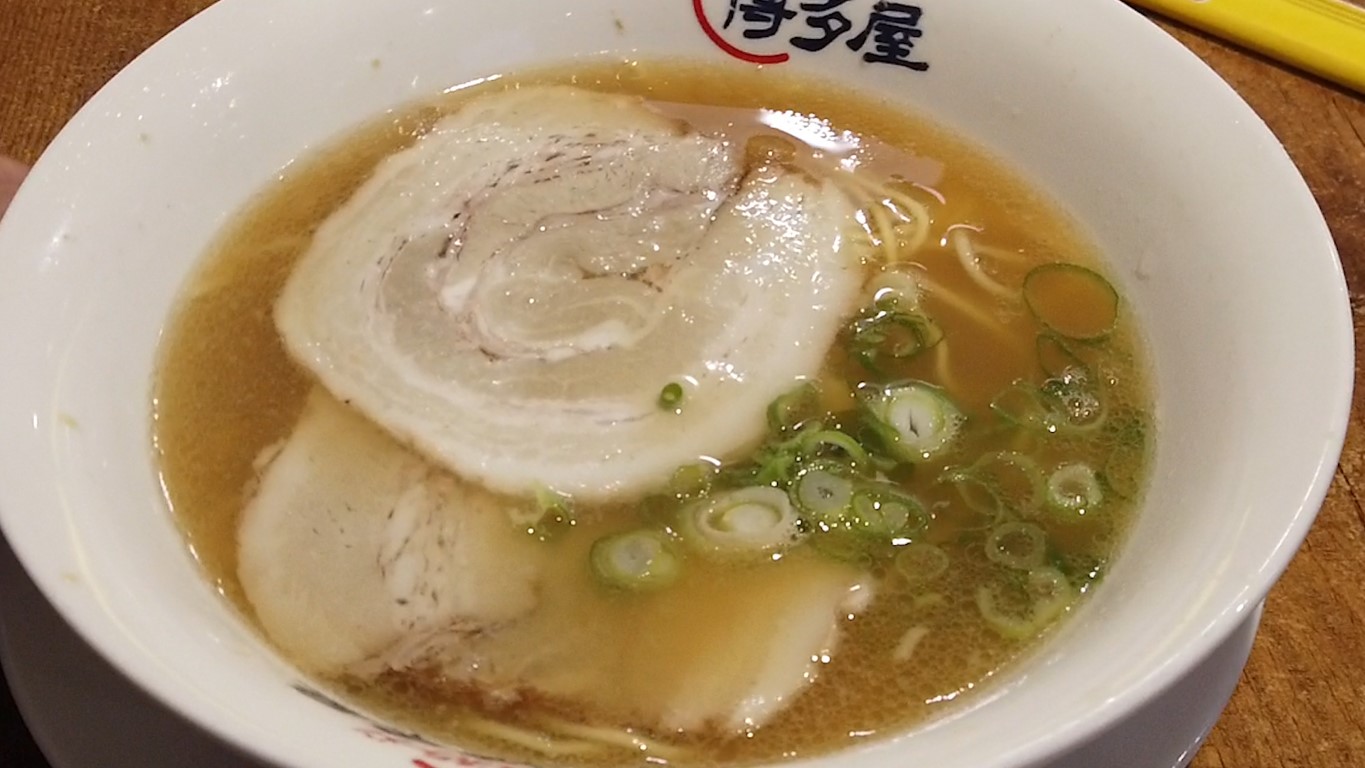 Hakataya Ramen Noodle Soup Restaurant is a popular chain of restaurants that specialise in the delicious Japanese Ramen Noodle Soup. There are a number of Hakataya shops throughout Queensland, with 2 locations right on Queen Street Mall in the heart of Brisbane City.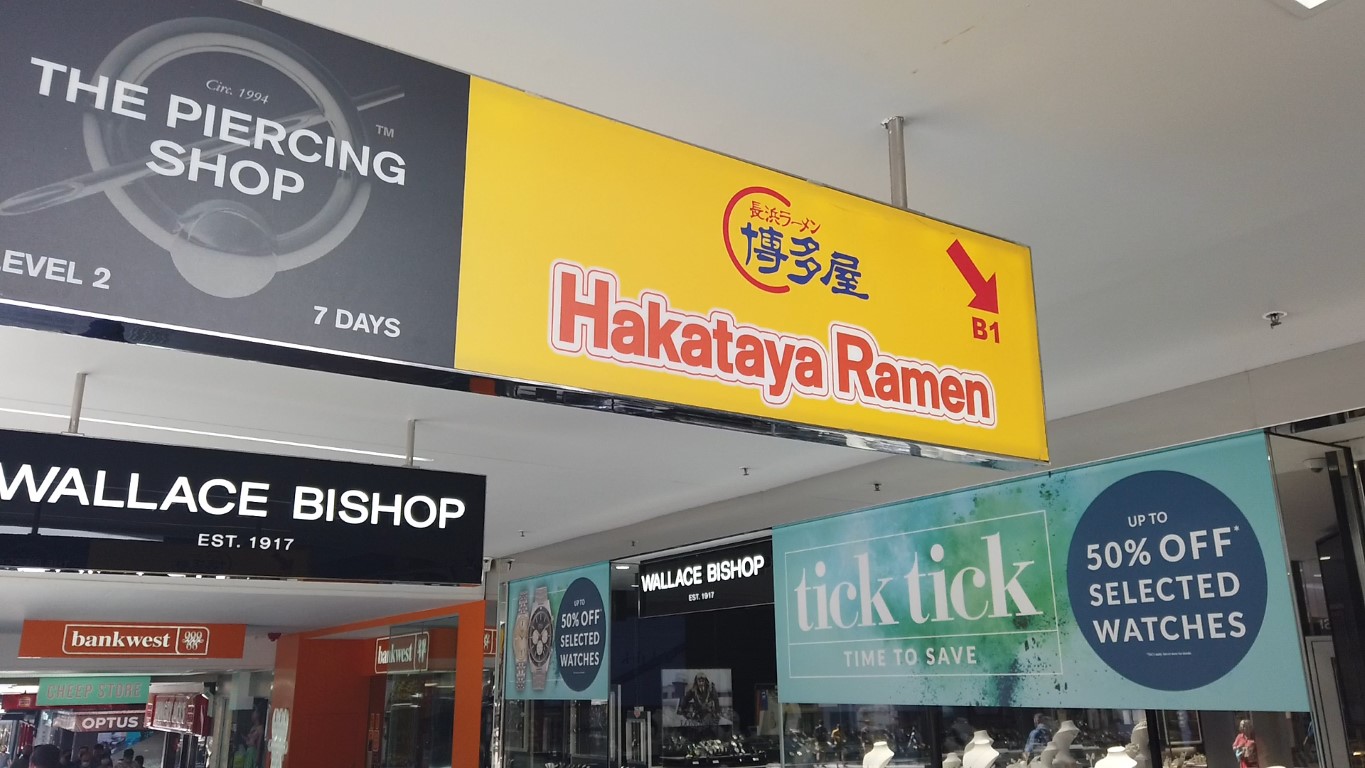 I went into one of the stores on Queen Street Mall for lunch. I had first went in at 12.30pm on a weekday and the restaurant was packed with a queue of people waiting. I returned later at 1.30pm and was able to grab a seat straight away.
This is your classic Ramen Noodle soup, with slices of roast pork and a big serving of the noodles within the soup. This soup was $14 which is a pretty good price for a meal right in the heart of Brisbane City Centre.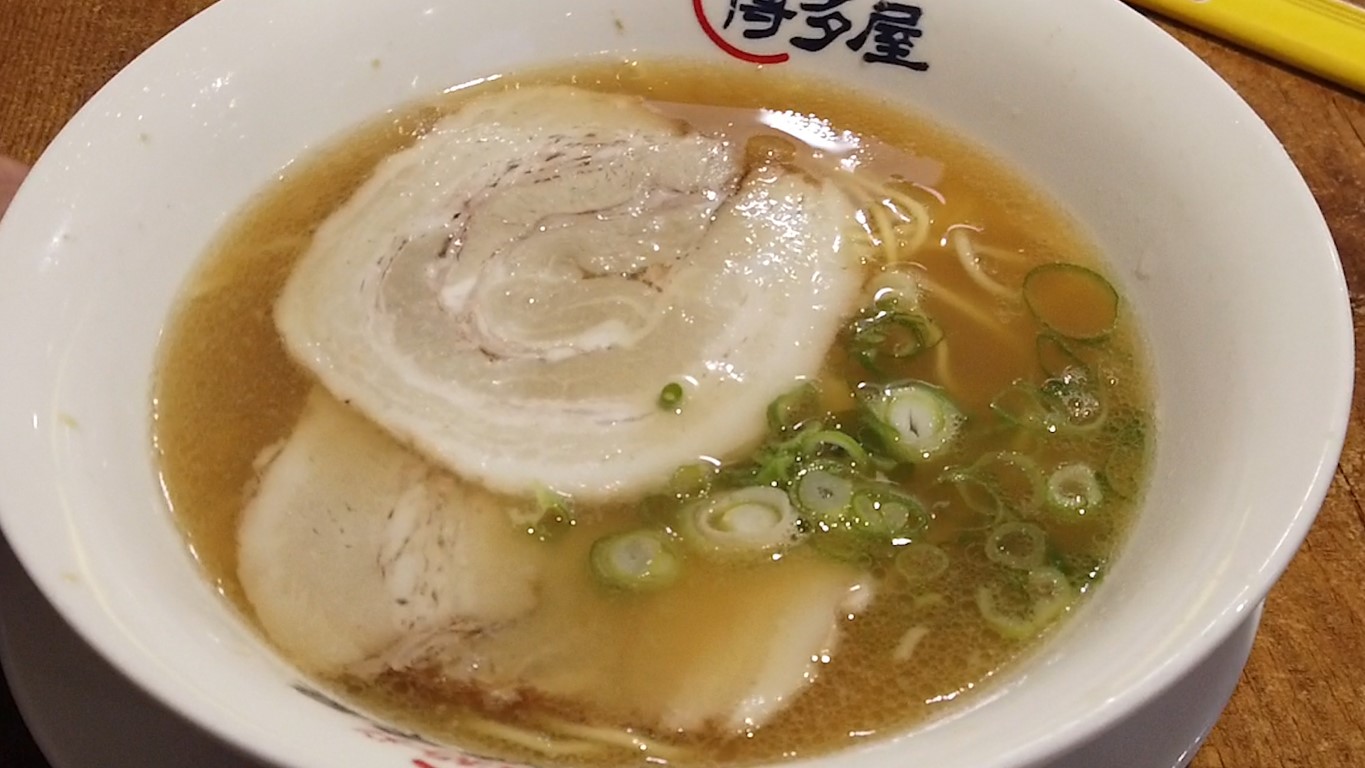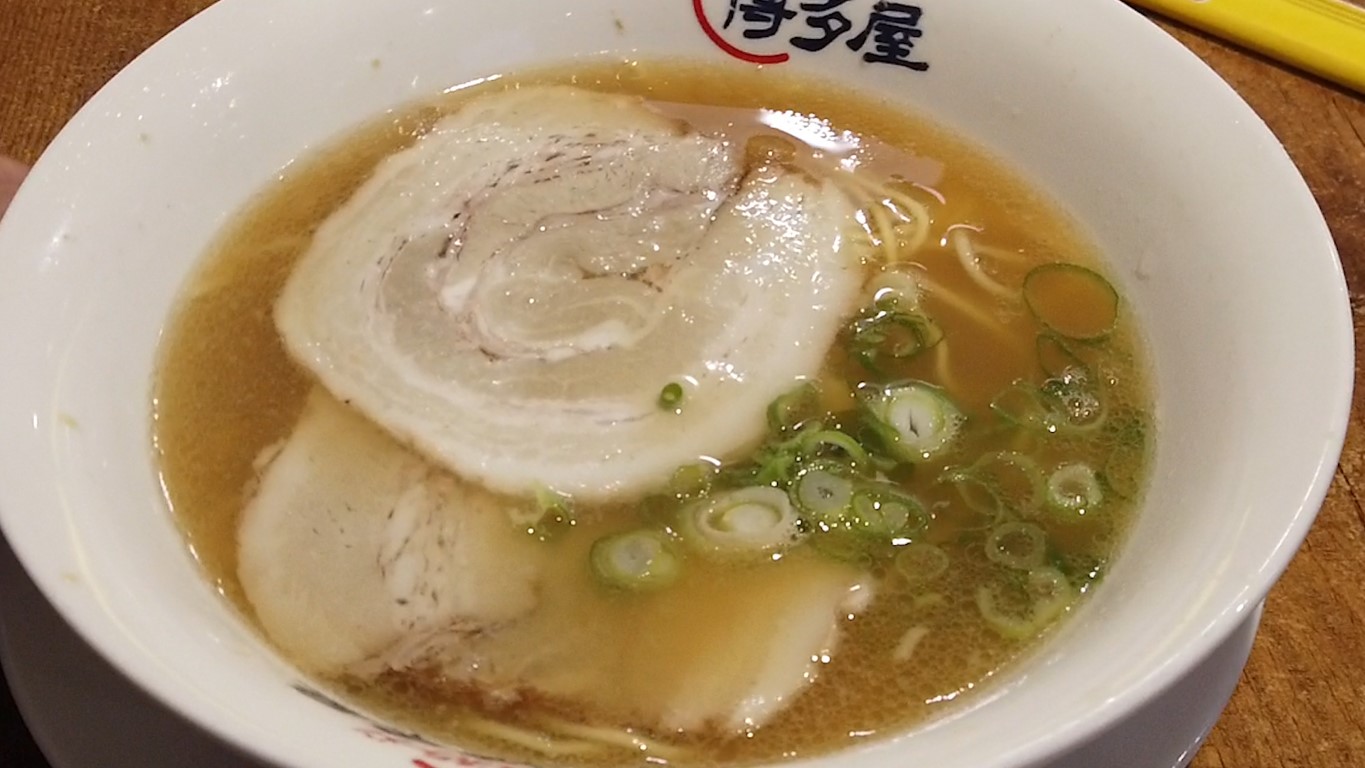 The restaurant I went to was right on Queens Street mall, located in the basement. There is another Hakataya underneath the Myer Centre.
If you look for a tasty Japanese Ramen noodle soup, then check out Hakataya!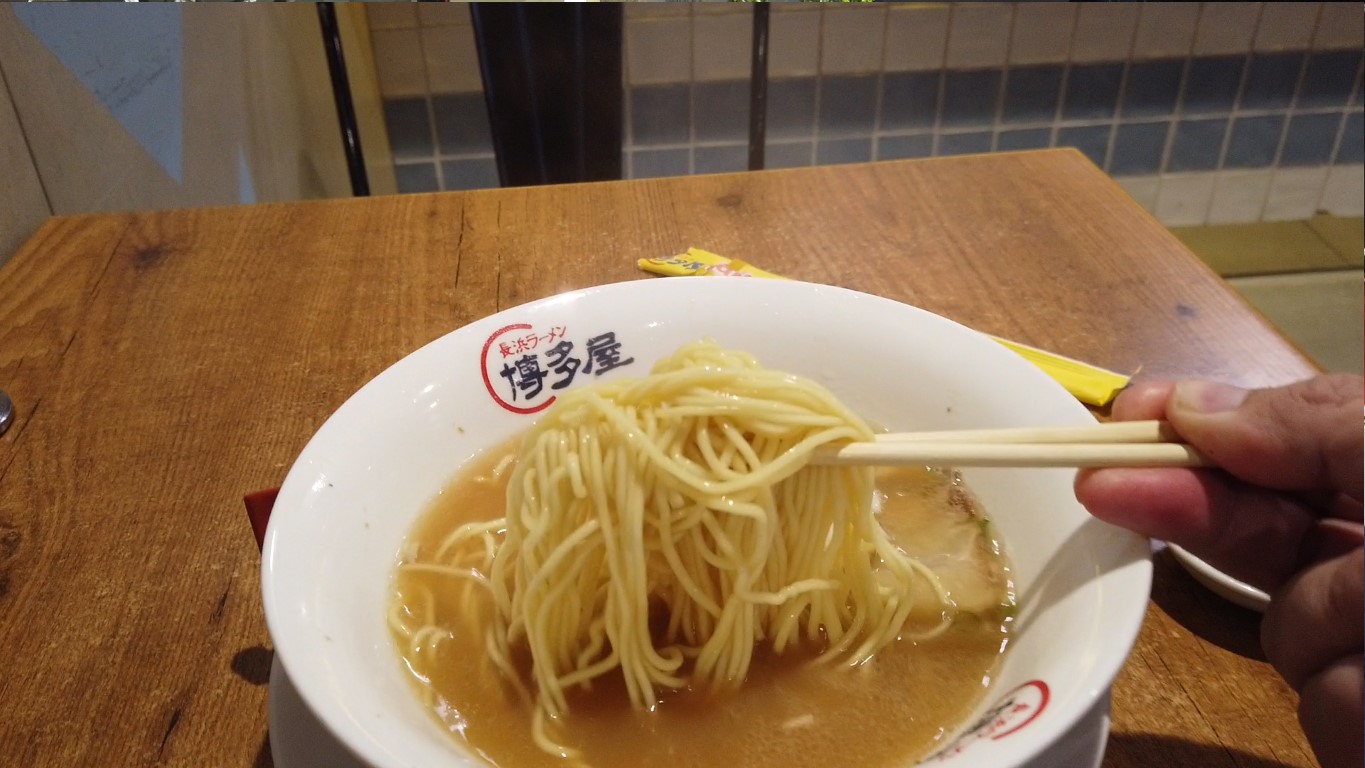 Hakataya Ramen Noodle Soup
Queen Street Mall
Tenancy B1/117 Queen Street
Brisbane City
Open 7 days a week from 10am – 7pm
Website: http://hakatayaramen.com/
Check out the location of Hakataya Ramen Noodle Soup Restaurant in Queen Street Mall Brisbane