Kizuna Sushi Restaurant Kabukicho Shinjuku Tokyo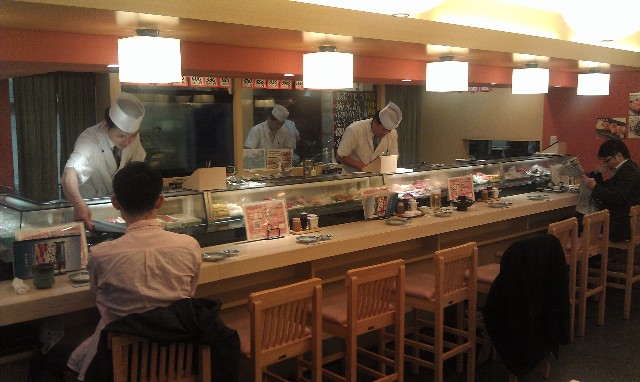 Kizuna is a sushi restaurant located right in the heart of Kabukicho, Tokyo's Red Light Entertainment District, just 10 minutes walk down from Shinjuku Train Station. Kizuna Sushi Restaurant is open 24 hours a day, 7 days a week. They serve up good quality sushi at a reasonable price. This is not a fancy sushi restaurant, just your average casual dining restaurant serving up traditional Japanese sushi and sashimi.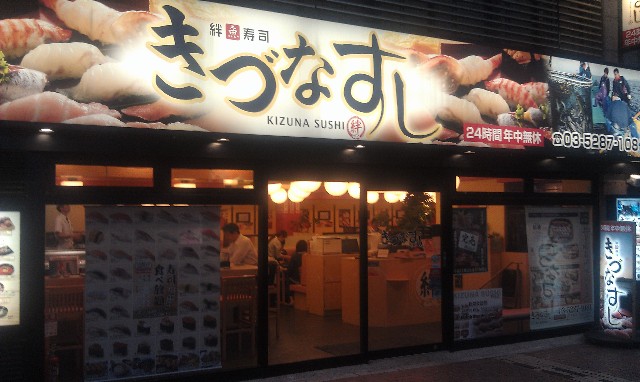 You can order individual sushi pieces (with over 50 types of sushi available) or order a large sushi plate with a selection of sushi pieces. They also serve chirashi-don, large bowls of rice topped with sashimi pieces. Sit at the sushi bar and watch the sushi chefs up close or sit in the dinning area on the ground floor. There is also a large dining room down on a lower level. There is no need to make a reservation, just turn up and you should be able to get a seat.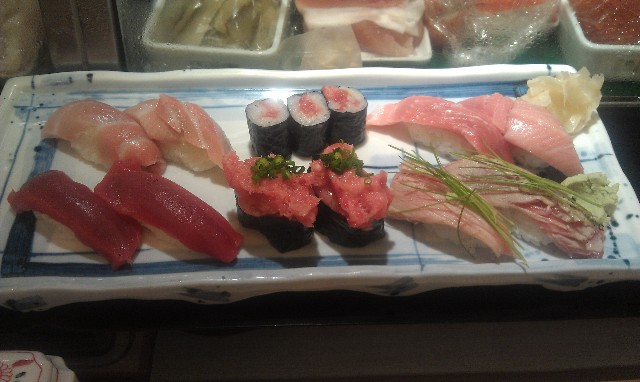 They have a menu in English and as this the Kabukicho area is a popular tourist district, I found that the staff that served me spoke fairly good English.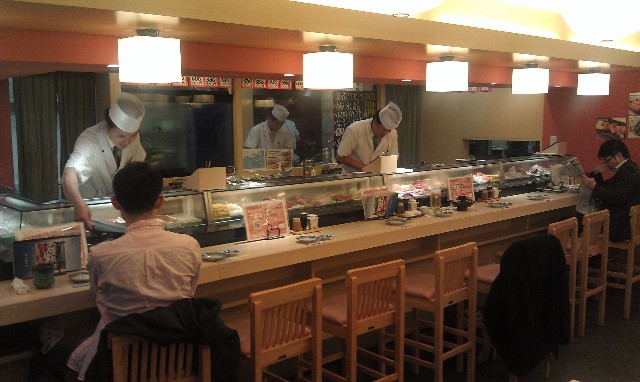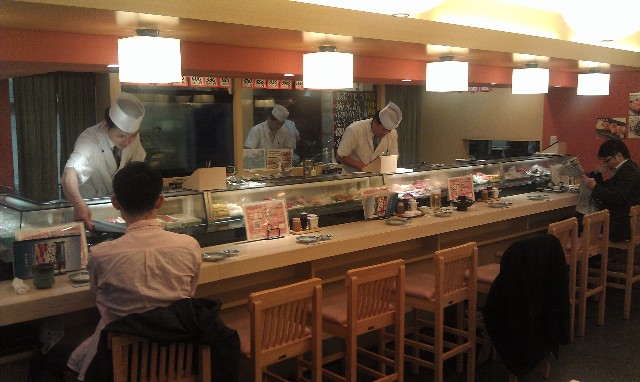 How to get to Kizuna Sushi Restaurant – Take the east exit from Shinjuku Station and follow the crowd to this famous entertainment district in Tokyo.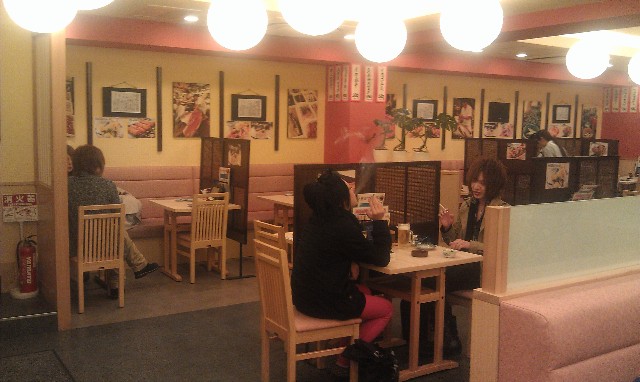 Kizuna Sushi Restaurant
1-18-8 Kabukicho
Shinjuku-ku Tokyo
Open 24 hours a day, 7 days a week
Check out the location of Kizuna Sushi Restaurant in Kabukicho Shinjuku Tokyo