Cheap Eats in Tokyo – Where to get a cheap meal in Tokyo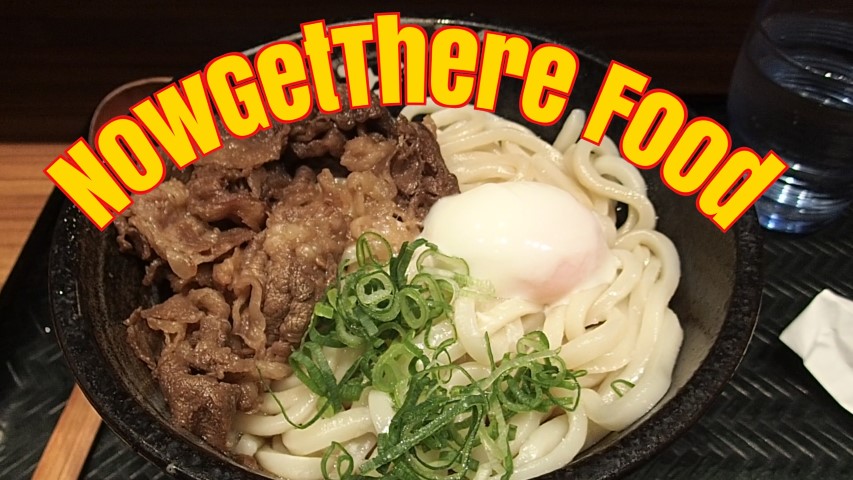 Tokyo can be an expensive city to eat out in. But there are still loads of cheap restaurants where you can get a meal for under 1000 Yen.
I am going to show you 6 Japanese chain restaurants where you can get a very satisfying meal for under 1000 Yen. You will not have any problems finding any of these restaurants around Tokyo.
Check out the video for Cheaps Eats in Tokyo – Where to get a cheap meal in Tokyo
Tonkatsu Wako
Let's start with my favourite, Tonkatsu Wako. Tonkatsu Wako has over 190 restaurants in Tokyo serving up delicious Tonkatsu which is a breaded and deep fried pork cutlet, served with rice, shredded cabbage and miso soup.
During lunch times they have a special tonkatsu set for only 843 Yen. At dinner times most of the meals are over 1000 yen so best to come here for the lunch special.
They only use high quality pork so the cutlets are thick and juicy.
Thay make their own special Tonkatsu sauce which is like a tangy BBQ sauce. This is a quality meal that will satisfy your hunger. You can pour the sauce over the Tonkatsu and the cabbage. Delicious!
Check out the locations of Tonkatsu Wako in Tokyo
Tenkaippin Ramen Restaurants
Next up is the really popular Japanese ramen noodle soup. There are loads of small ramen shops around Tokyo where you can get a bowl of ramen for as little as 500 yen or 600 yen.
One of my favourite Ramen chain restaurants is called Tenkaippin which claims to serve the best ramen in Japan.
There are over 230 of these ramen restaurants in Japan with loads of them around Tokyo. They are open from 10.30am until 3am in the early morning, the place come after a few too many beers.
Tenkaippin serve their ramen in a special heavy soup, made by slowly stewing chicken and 11 different vegetables.
This bowl of ramen with the slice of pork and a soft boiled egg only cost 820 yen. Just drizzle on some chilli oil, mix it all in and it is time to eat!
Check out the Tenkaippin website (In Japanese)
Hanamaru Udon Restaurants
Next is a chain restaurant that serves a different type of Japanese noodles, the delicious, thick Udon noodles.
Hanamaru Udon has over 400 restaurants in Japan, just look for the orange flower on their sign. This is another Japanese fast food restaurant where you can walk in pay and be eating within minutes.
You order the bowl of noodles with any of the extras available and then they prepare the noodle soup right in front of you. I went for the large bowl of Udon noodles with beef sukiyaki and a soft boiled egg.
Then along the counter there are lots of extra goodies like tempura seafood and vegetables which you can add to your soup, then at the end you pay at the cashier.
This huge bowl of udon noodles, with beef and soft boiled egg only cost 650 Yen. I could have gone for a small bowl for 450 Yen or a medium bowl for 550 yen. This big bowl was more than enough to eat.
Check out the Hanamaru website
Tempura Tendon Tenya
The 4th on the list is Tempura Tendon Tenya which has 15 shops in Tokyo. They serve up delicious tempura, deep fried seafood and vegetables served on a big bowl of rice.
Now if these plastic models out the front don't tempt you inside then the prices will. The average price of a meal is around 600 – 700 Yen.
When I arrived, I thought the menu was only in Japanese. Just when I had my best pointing finger ready, the waitress handed me a menu in English.
I ordered the Prawn and vegetable tendon set with a side bowl of Udon noodles.
This combo set was only 880 Yen which has a large prawn, some sweet potato, chitake mushrooms, daikon radish and green beans and a stack of rice and the side bowl had some thick tasty udon noodles.
Check out the Tempura Tendon Tenya website for their locations in Tokyo
Yoshinoya Beef Restaurant
Next up is Yoshinoya which is a chain of restaurants serving good quality beef dishes. Yoshinoya has more than 1000 stores across Japan and hundreds located within Tokyo.
The restaurants motto is Tasty, cheap and fast. The beef bowls at Yoshinoya is sukiyaki beef, which is thinly sliced beef simmered with onions, dashi, soya sauce, sugar, mirin and sake.
This beef set with a bowl of rice and miso soup only costs 650 Yen.
So do youself a favour and try the beef bowls at Yoshinoya.
Check out the Yoshinoya website
Curry House CoCo Tokyo
And last but not least on my list of cheaps eats in Tokyo is Curry House CoCo. Curry House CoCo has hundreds of stores around Tokyo serving up delicious Japanese curry.
You can get a simple Japanese curry with rice for around 500 yen. But my favourite is the Katsu curry which is the Japanese curry with rice with a big chunk of pork cutlet served on top.
Picture below is their high quality pork tonkatsu which is handmade and delicious. A thick and juicy pork cutlet, breaded and deep fried, cooked golden-brown. This dish costs 947 yen and well worth the price.
Check out the Curry House CoCo website
So there are 6 places where you can get a great meal in Tokyo for under 1000 Yen.
Happy eating everyone!