Fitness Centre at Hyatt Regency Naha Hotel Okinawa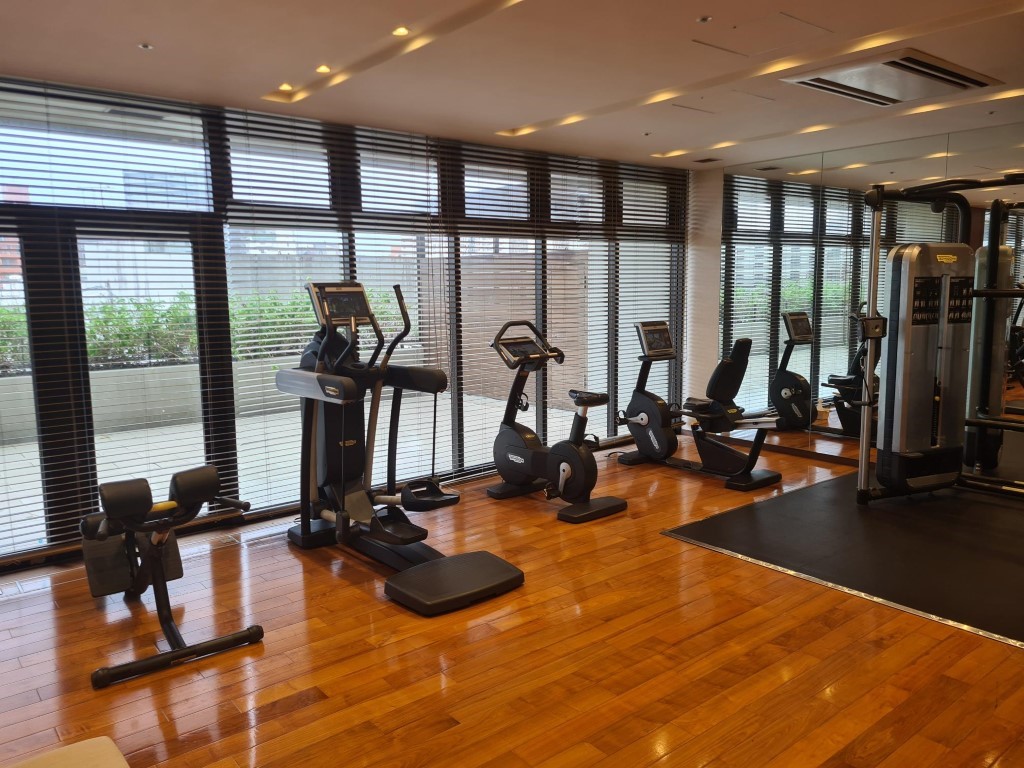 The Fitness Centre at the Hyatt Regency Hotel in Naha Okinawa Japan is a very well equipment gymnasium, with loads of cardio machines, free weights and a very good weight machine, everything you need for a great workout.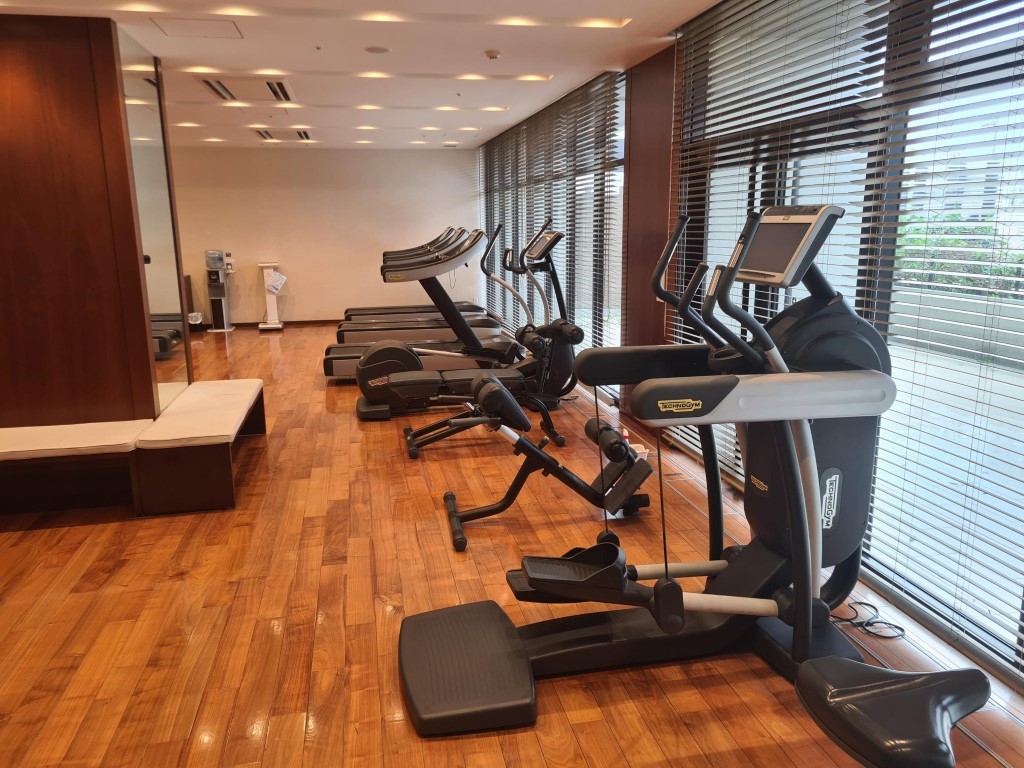 I stayed at the Hyatt Regency Naha Hotel for 5 nights in August 2023, I used this gymnasium on 3 separate days and was able to have 3 completely different work outs.
The rack of free hand weights have different weights from 1kg all the way up to 22kg.
The cardio machines are lined up against the window, giving you a view outside while you work out.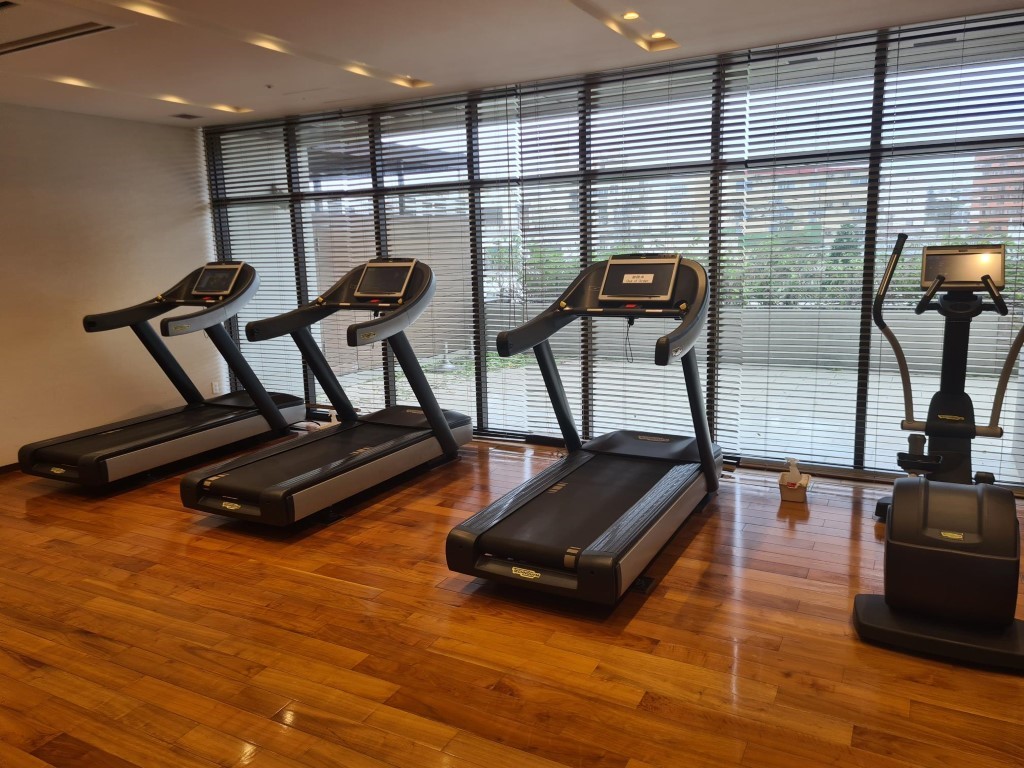 The 1 weight machine is a versatile machine which allows you to work out your shoulders, chest, arms and back muscles. The machine can be adjusted to pull the weights up or downwards, adjusting your work out.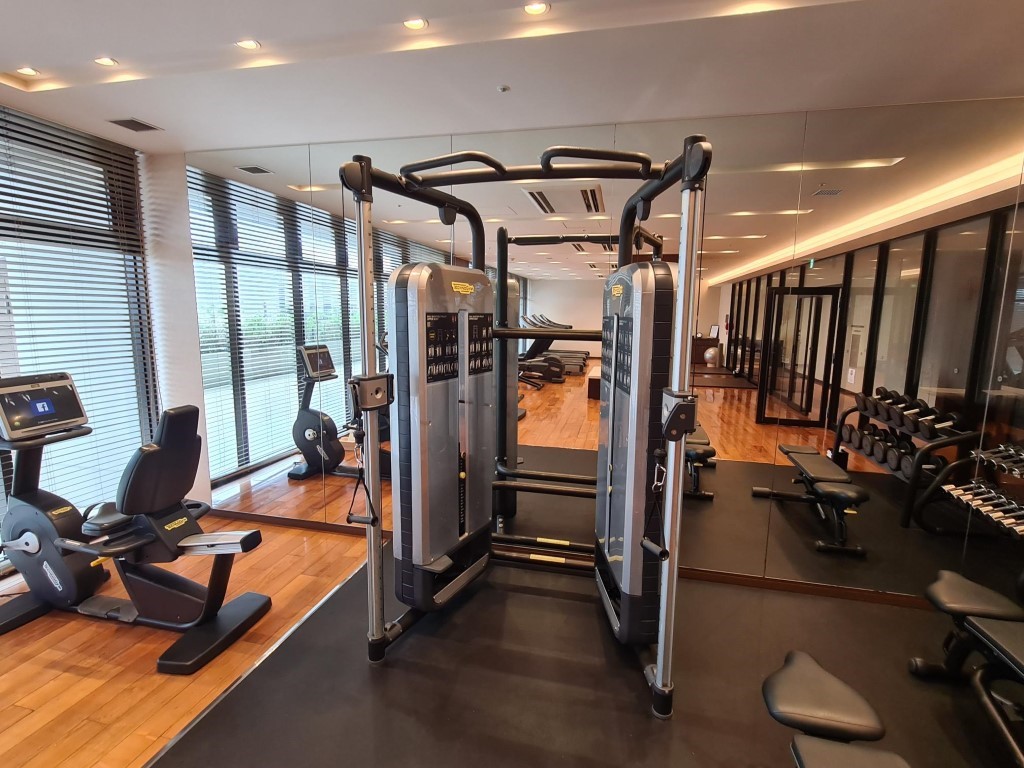 There are staff serving the gymnasium at all times and it was always clean and weights were returned to the rack by the staff, for those lazy people who just leave their weights on the floor.
There is also an outdoor swimming pool on the same level as the gymnasium.