Flight Review Singapore Airlines SQ944 B787-10 Singapore to Bali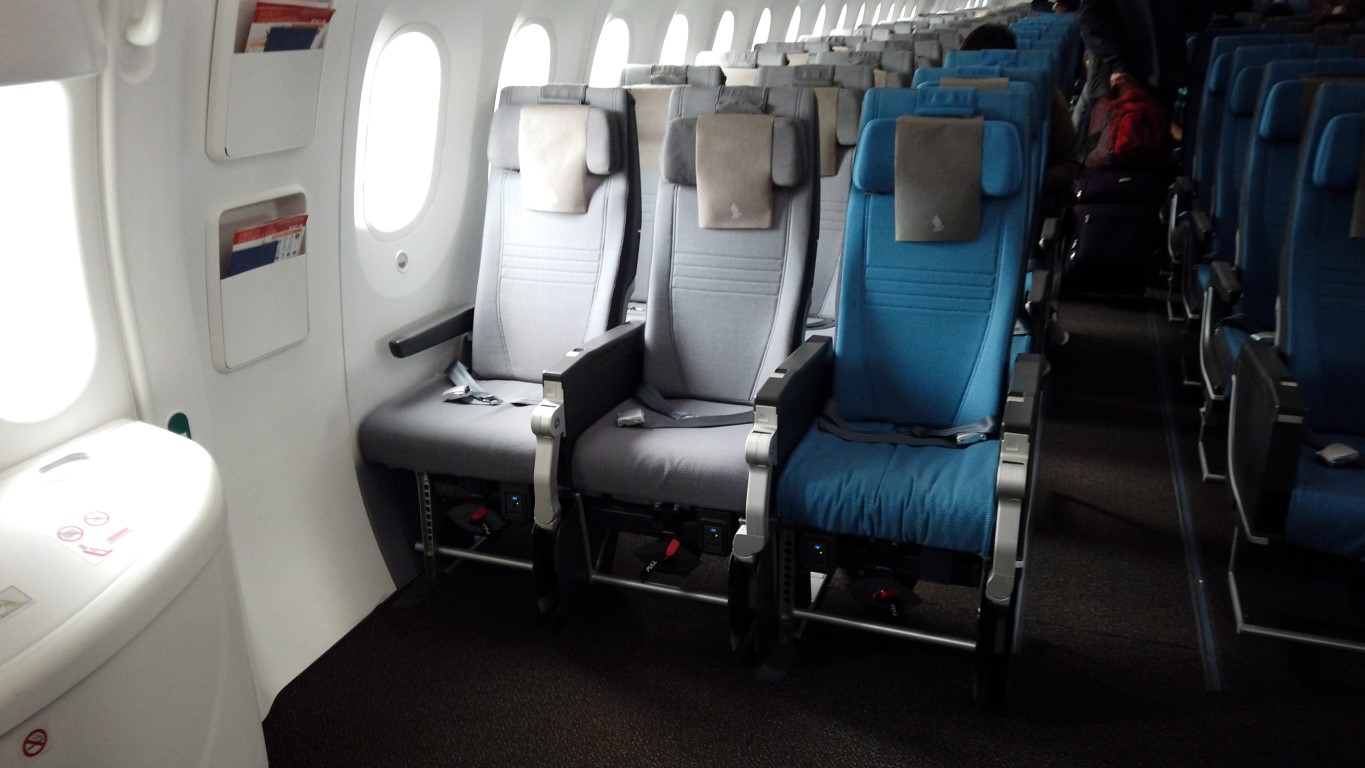 Airline: Singapore Airlines
Flight no: SQ944
Route: Singapore Changi Airpot (SIN) to Bali Denpasar Airport (DPS)
Aircraft type: Boeing B787-10 Dreamliner Rego:9V-SCN
Flight time: 2 hours 5 minutes
Travel Class: Economy
Seat no: 65K
Seat width: 17.5 inches
Seat pitch: 32 inches
Check out the video of this Singapore Airlines flight review
This flight was the second leg of flying Singapore Airlines from Kuala Lumpur to Bali. You can check out the review of Singapore Airlines Kuala Lumpur to Singapore onboard the A350-900.
These flights were in April 2022. The 2 flights on Singapore Airlines from KL – Singapore – Bali cost me S$420 which is a very good price. I have searched for prices on SIA from Singapore to Bali and the prices now are over S$500 one way.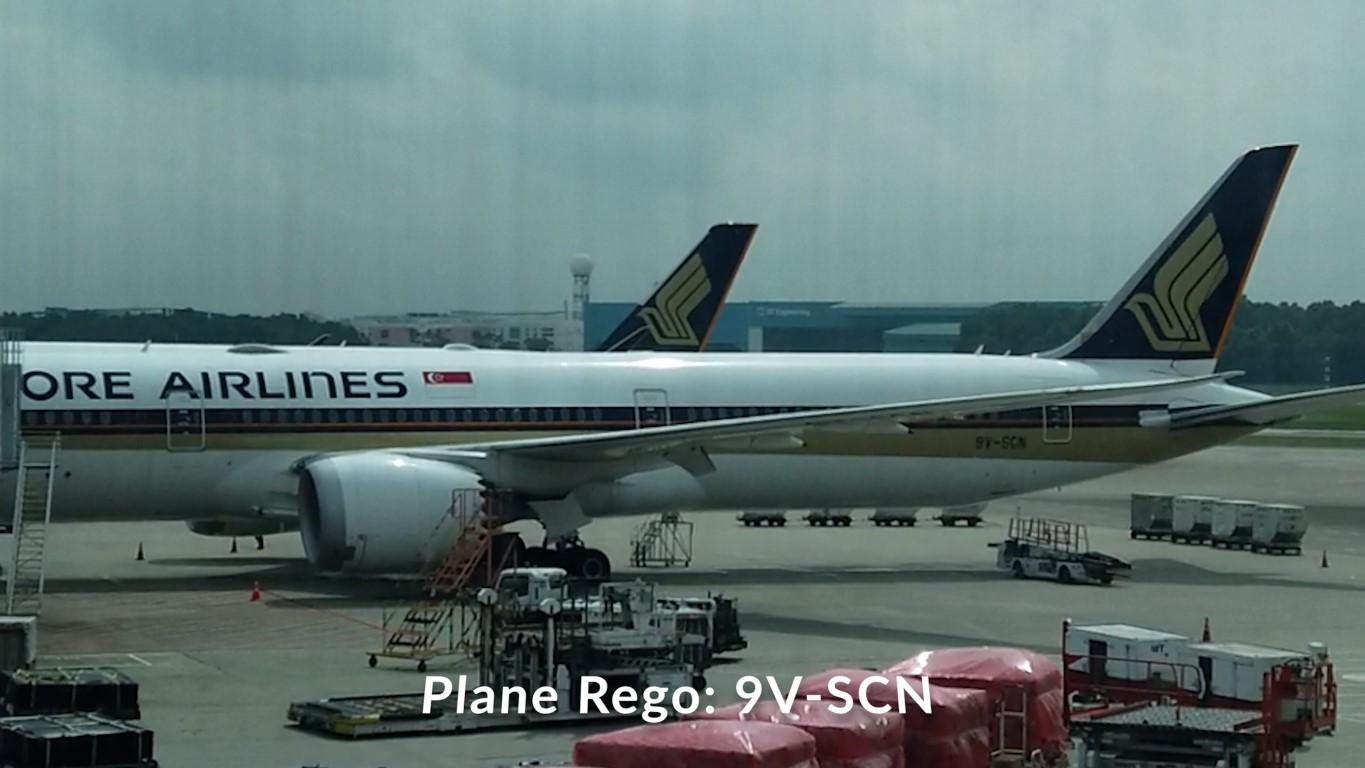 At the airport
I had arrived into Singapore Changi Airport at around 12pm and had a 4 hour layover until my flight to Bali departed. If you have to spend anytime in an airport, Changi Airport is the best airport to pass the time.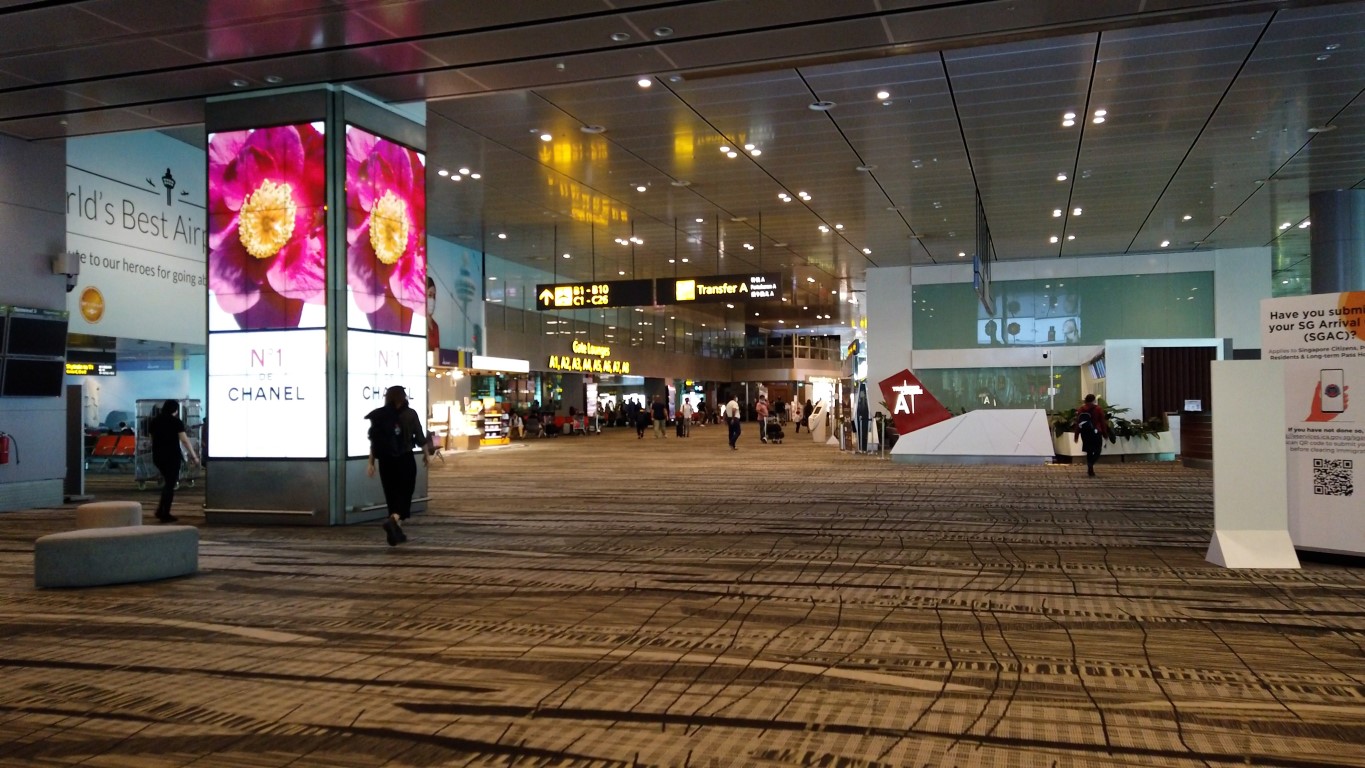 I wondered around for awhile to check out how things were at the airport. The previous 24 hours I had passed through Sydney Airport and KLIA Kuala Lumpur International Airport and both of these were very quiet. Singapore Changi Airport was quite busy with loads of passengers and what seemed to be all retail shops opened.
I headed to my favourite food outlets at Changi, on the 2nd floor. Singapore Food Street is like a traditional hawker centre with small stalls selling traditional Singaporean food at reasonable prices. But this whole section was very sad with all the hawker stalls closed. Not sure if these have reopened again but I'd say it won't be long before they do.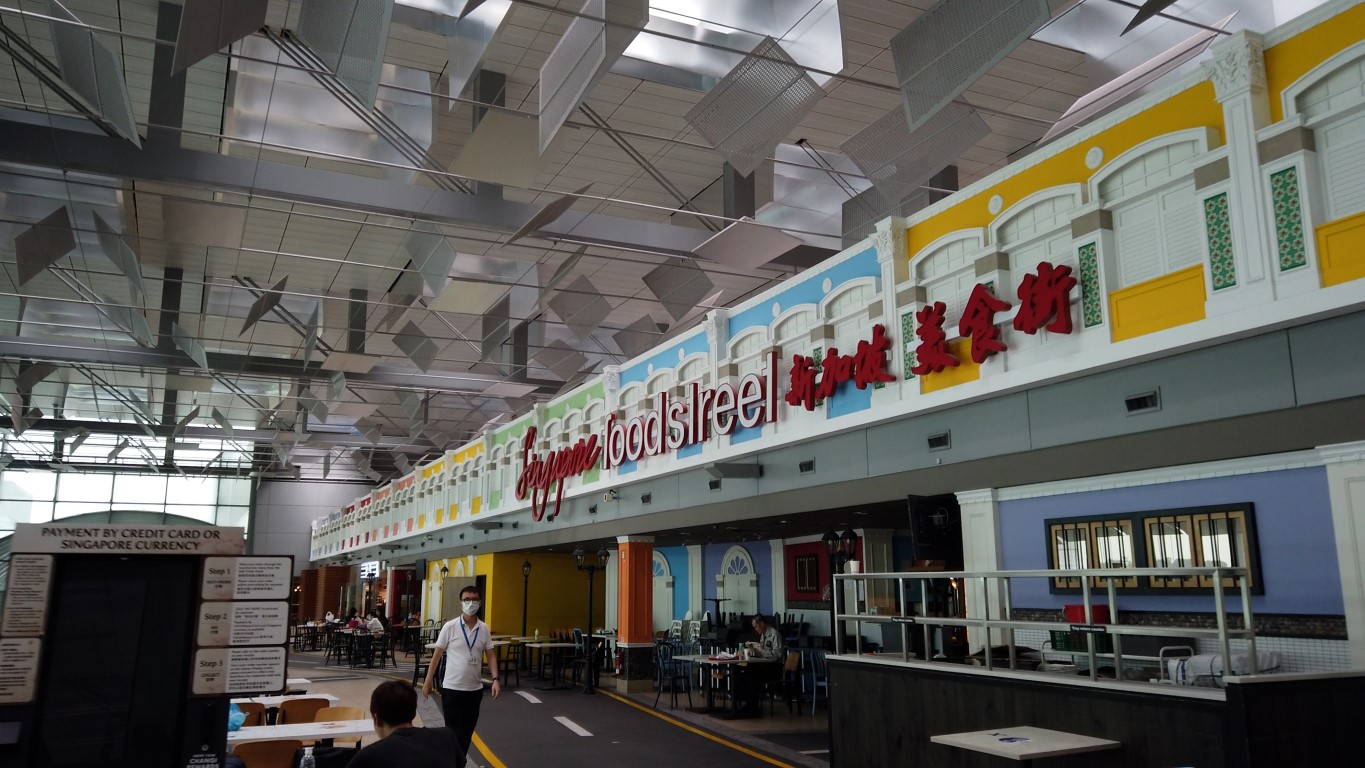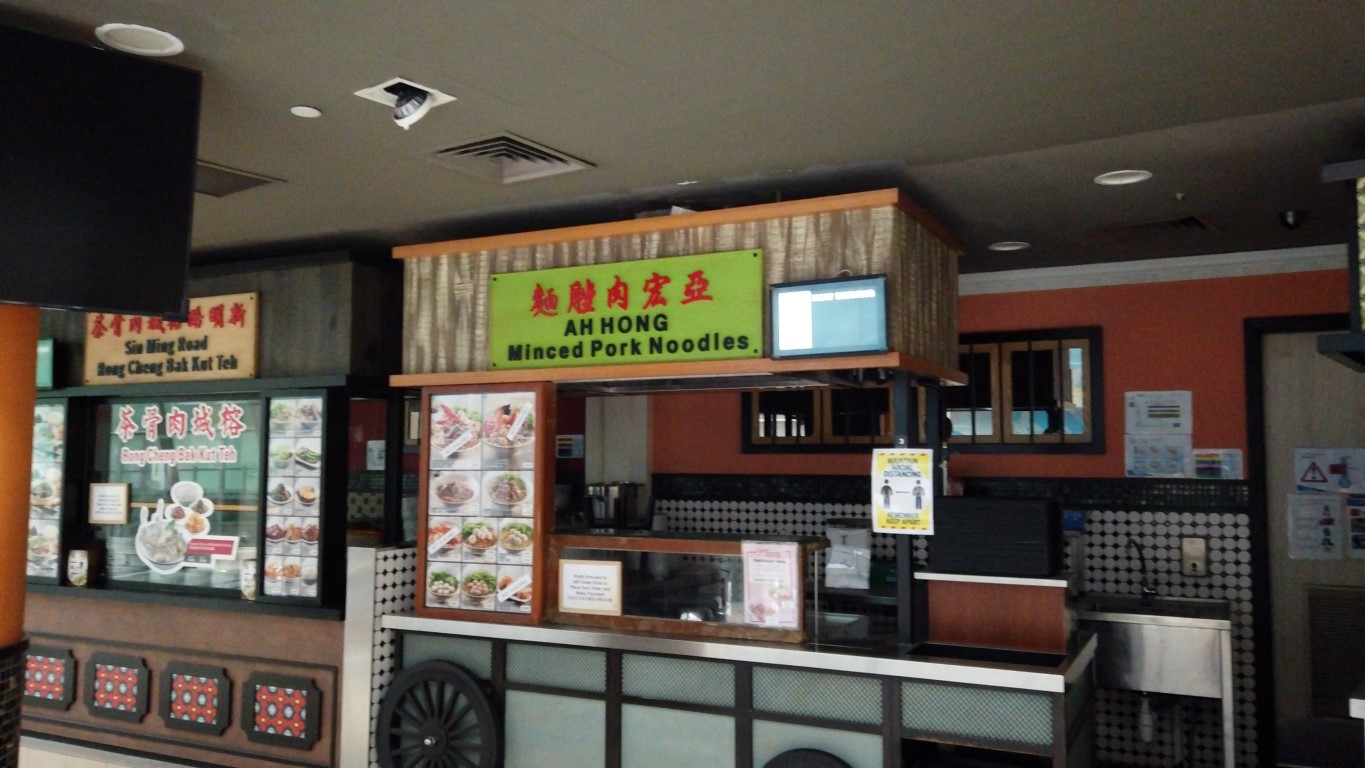 The 7-Eleven store and Burger King were still open so I grabbed a Wopper and watched the passing passengers through Changi Airport. I love people watching at an airport.
Before long it was time to board my flight to Bali. Singapore Airlines have a good system of boarding their planes, by calling sections starting from the back of the plane. As I was sitting down the back if the bus with all the cool kids, I was in the first group to board.
On the plane
There are 3 types of B787 Dreamliners. The B787-8 (57m, 186ft long), B787-9 (63m, 206ft long) and this B787-10 the largest (67m, 224ft long). My aircraft had the registration number 9V- SCN which joined the Singapore Airlines fleet in September 2019.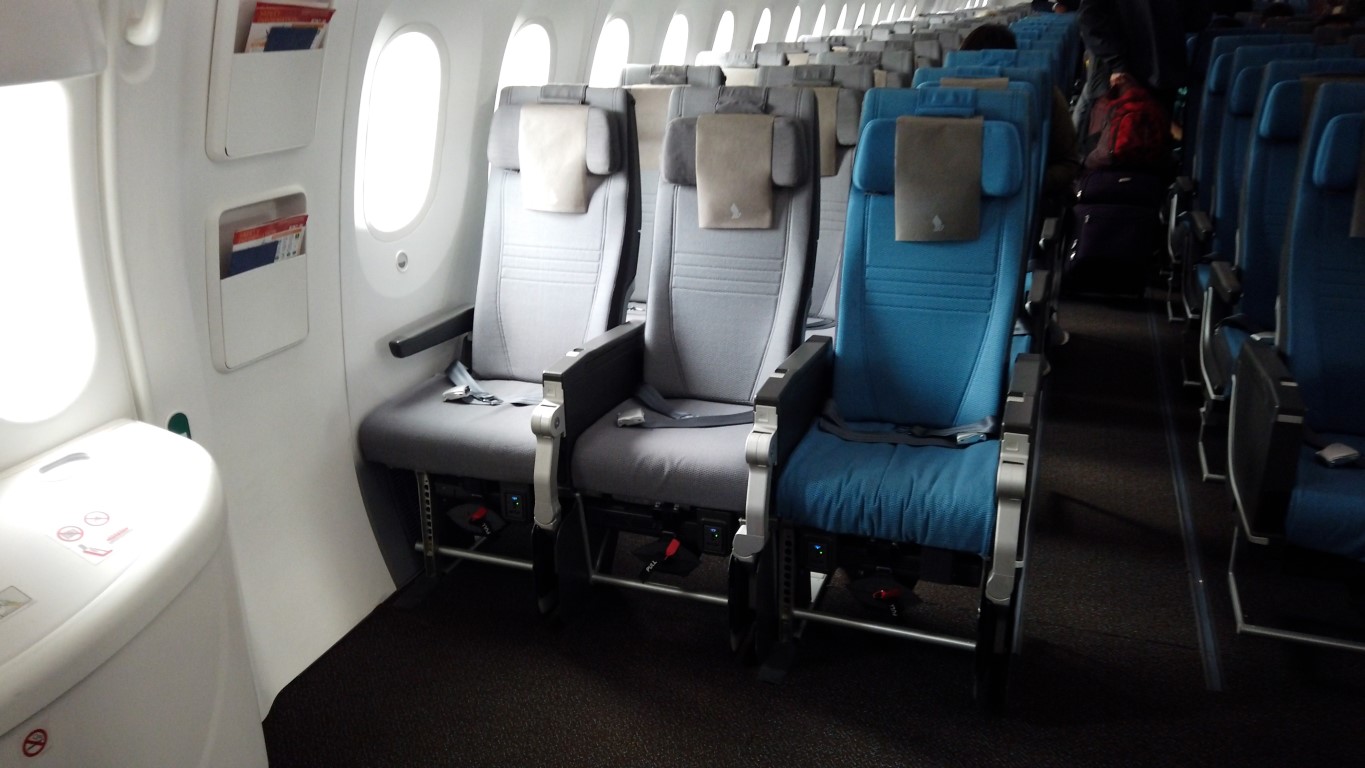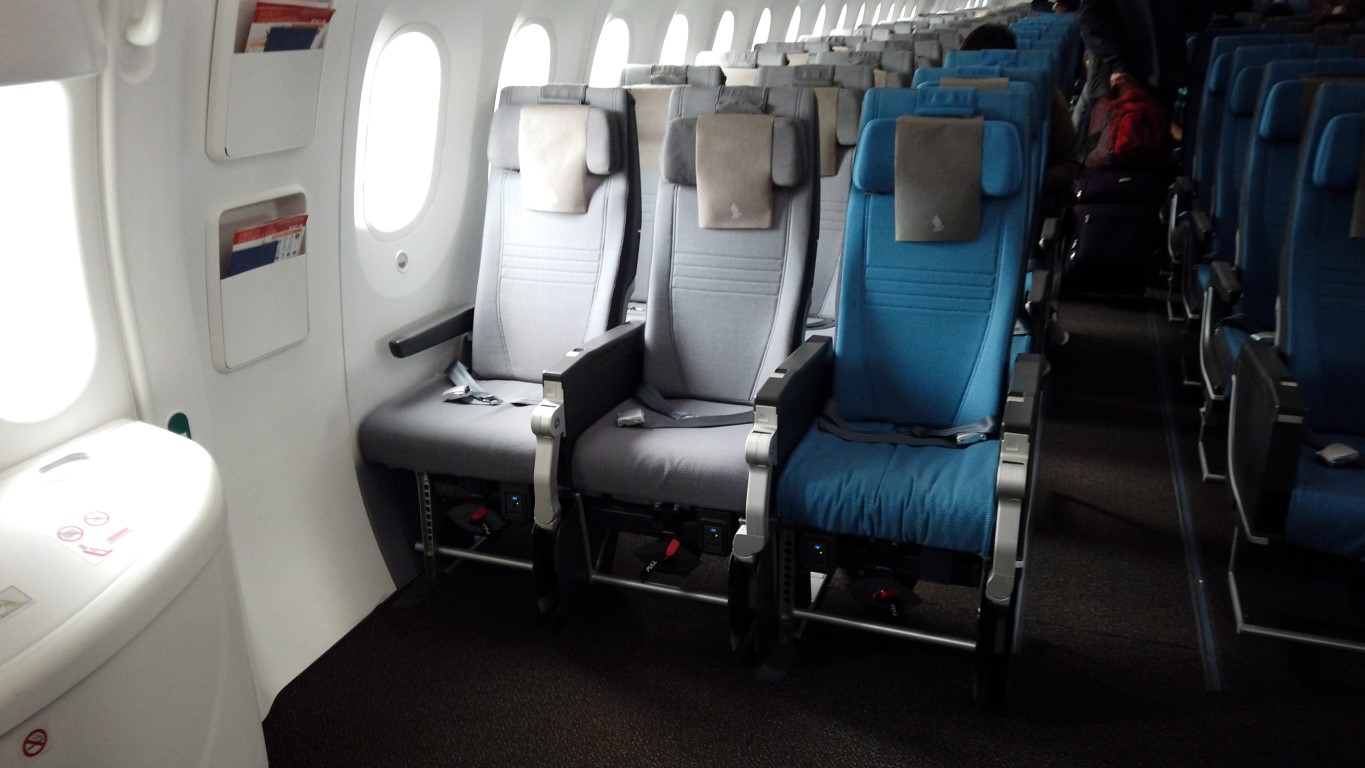 This plane seats 337 passengers, with 36 flat bed seats in Business Class and 301 seats in Economy. It stretches all the way back to row 75. I was in row 65. This flight was full. The seats on this SIA B787-10 are the same as the seats on the SIA A350-900. There is a good amounts of legroom. I am 187cm tall and there was space between my knees and the seat in front.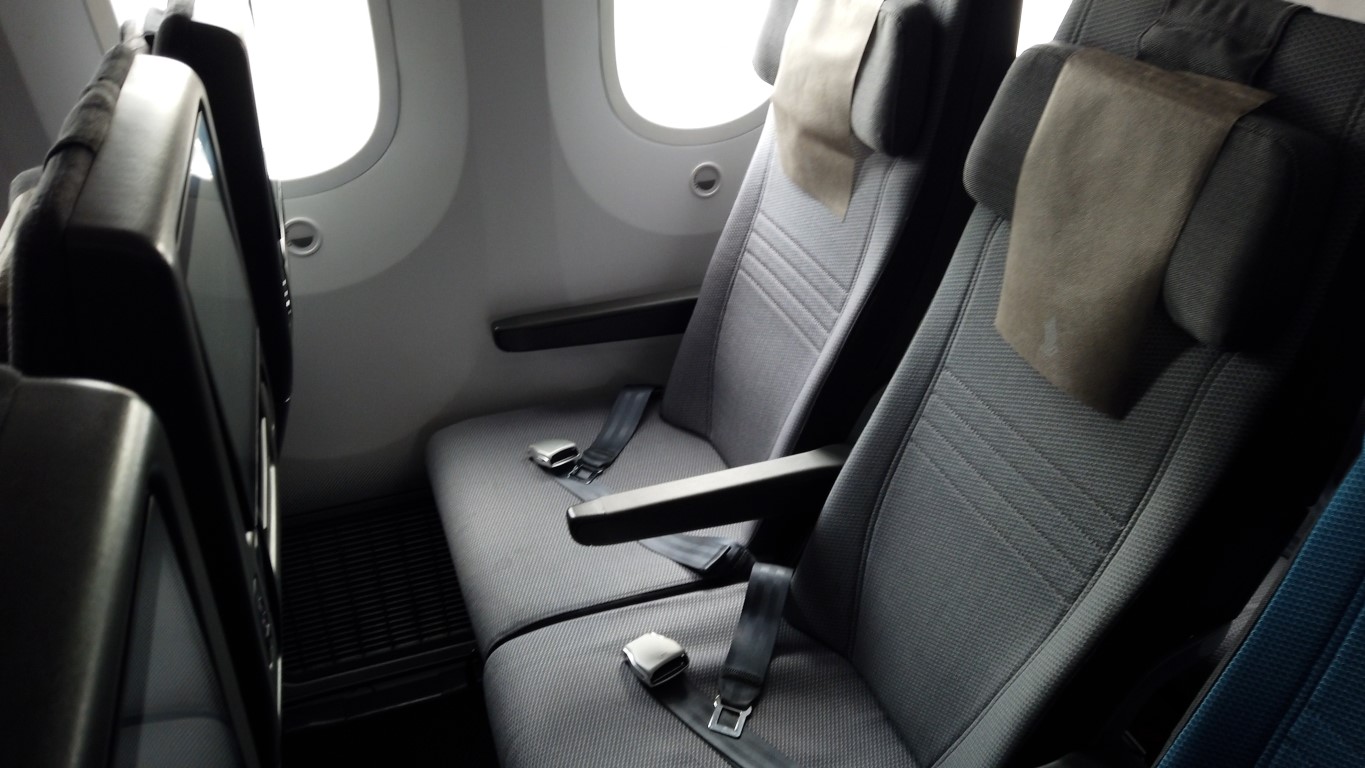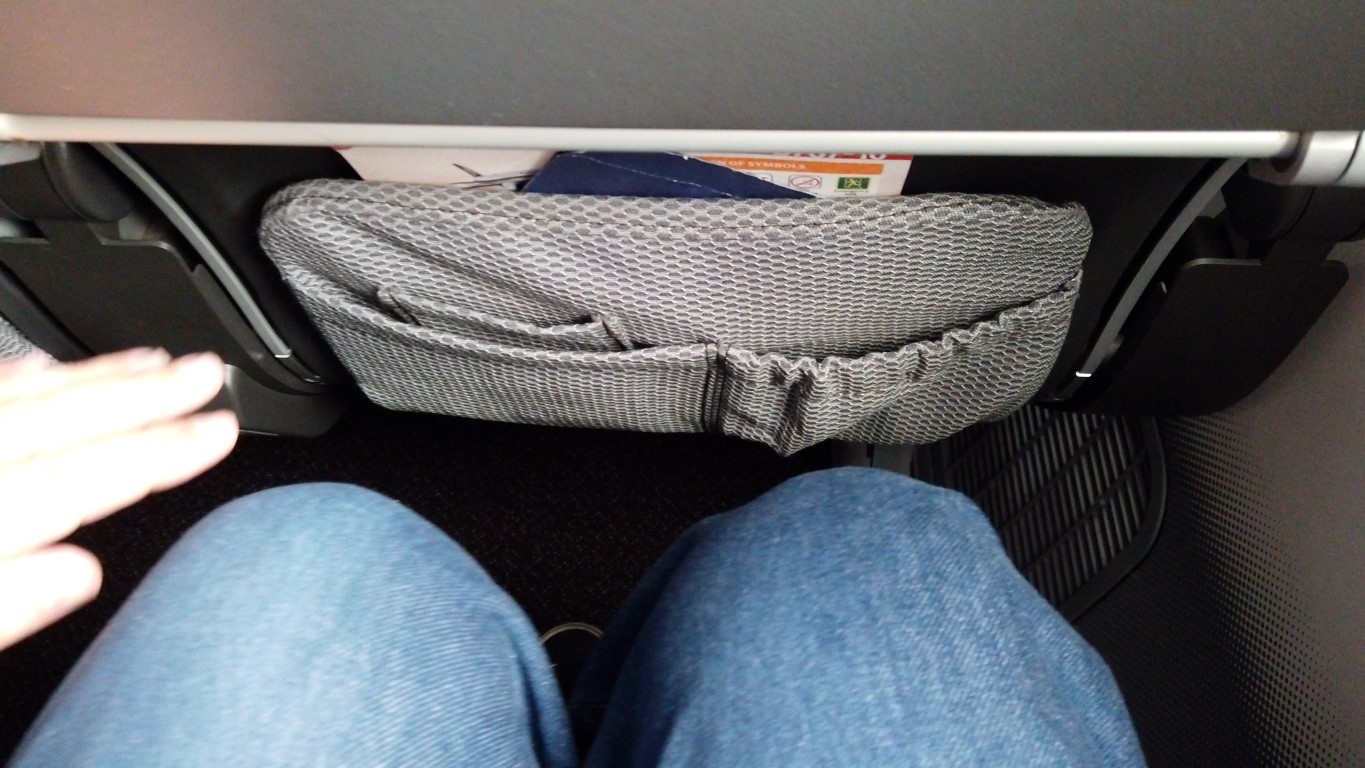 There are are some small pockets on the seat in front to store your mobile phone and passport.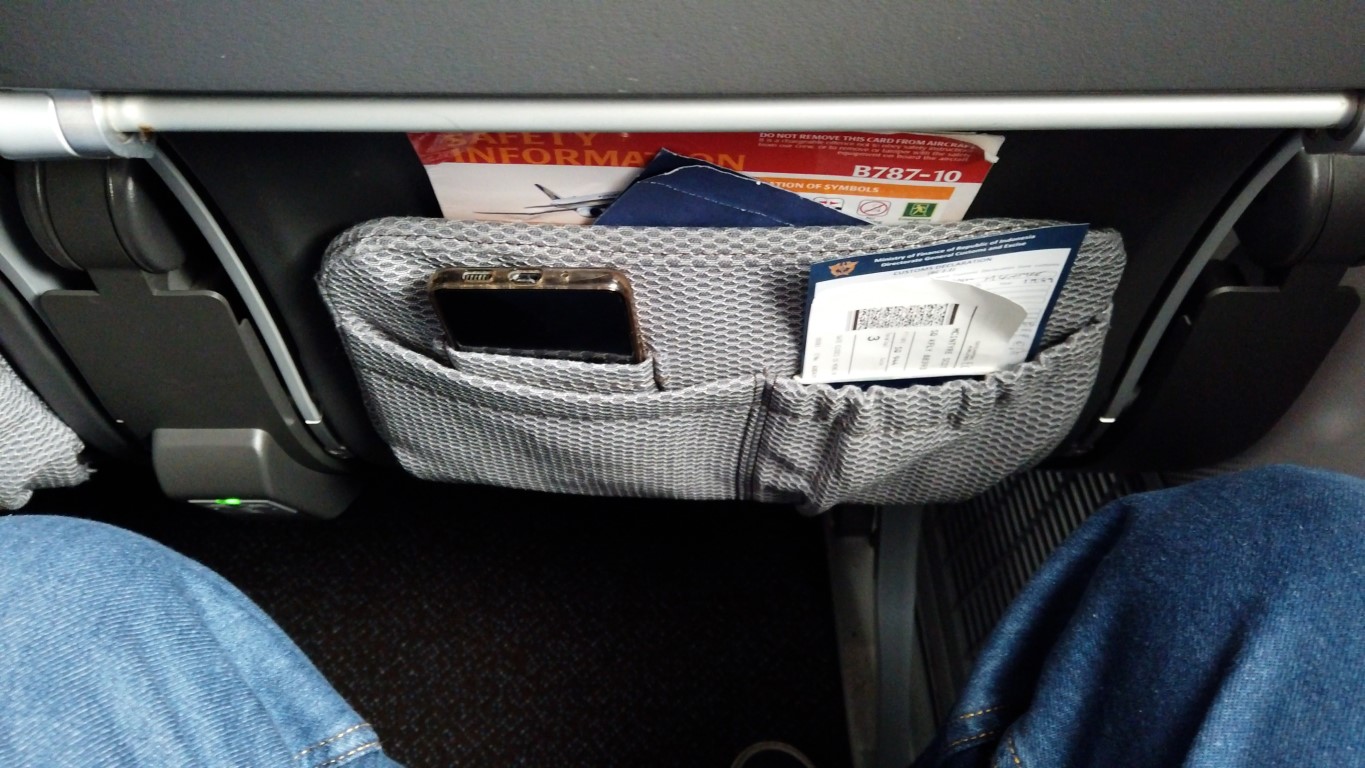 Right next to the TV screen is a USB port to charge your mobile devices.
There is also this nifty little cup holder.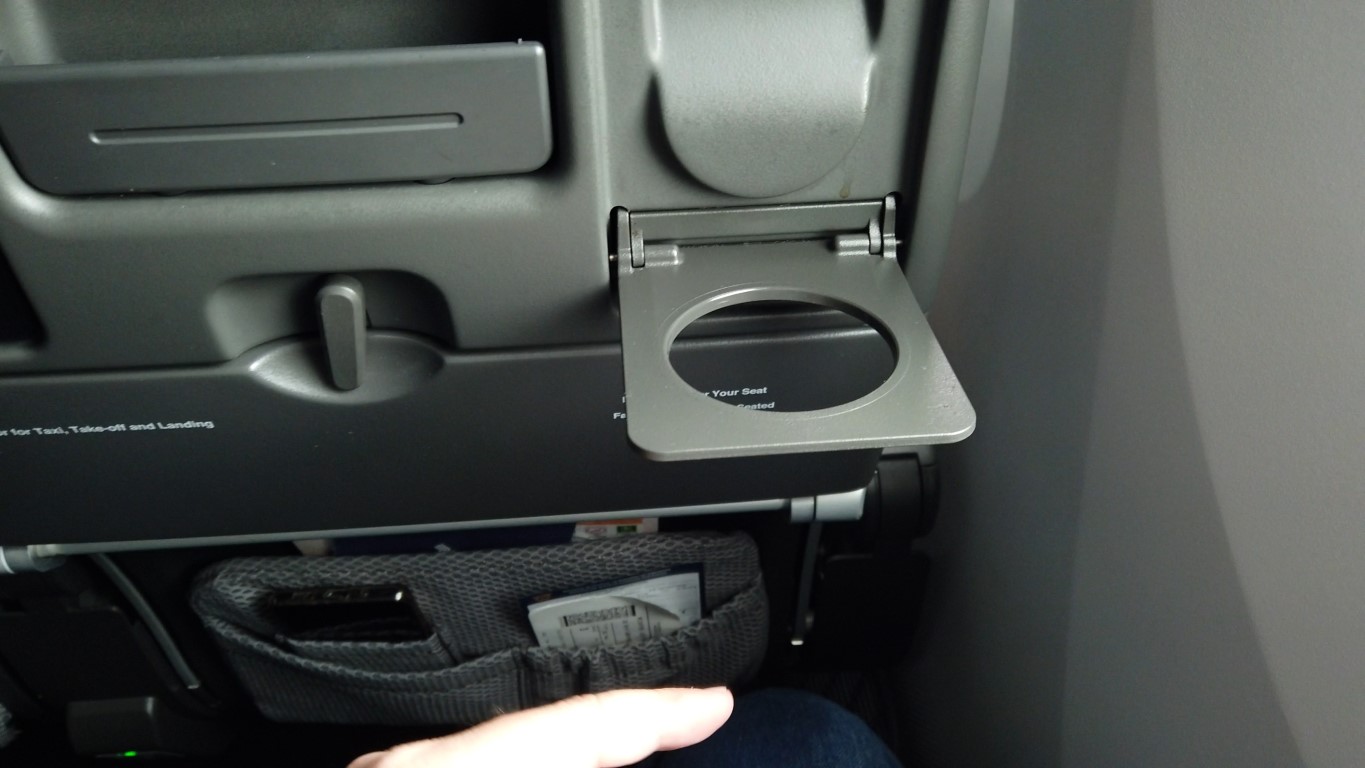 Entertainment System
Singapore Airlines has one of the best Entertainment Systems in the skies. There is a TV Screen built into the seat in front which is touch screen and very responsive. The system is loaded with latest release movies, TV shows and music albums. There are around 1400 different options and different languages.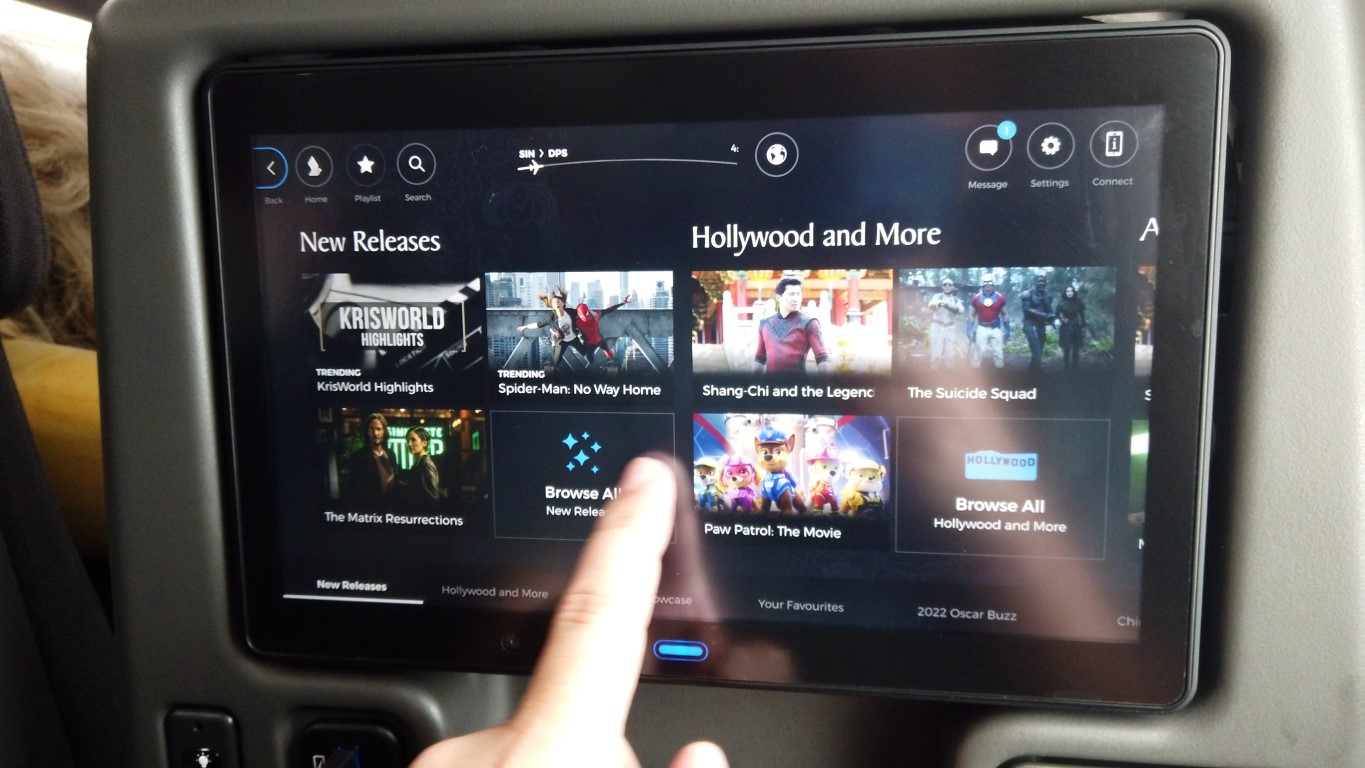 They do have internet WiFi connectivity on their B787-10s. To connect for free you need to be a SIA Krisflyer member. You can join for free before you fly.
The flight map is an awesome 3D system which shows multiple views of the aircraft and which cities you are flying over. The Singapore Airlines flight map is my favourite.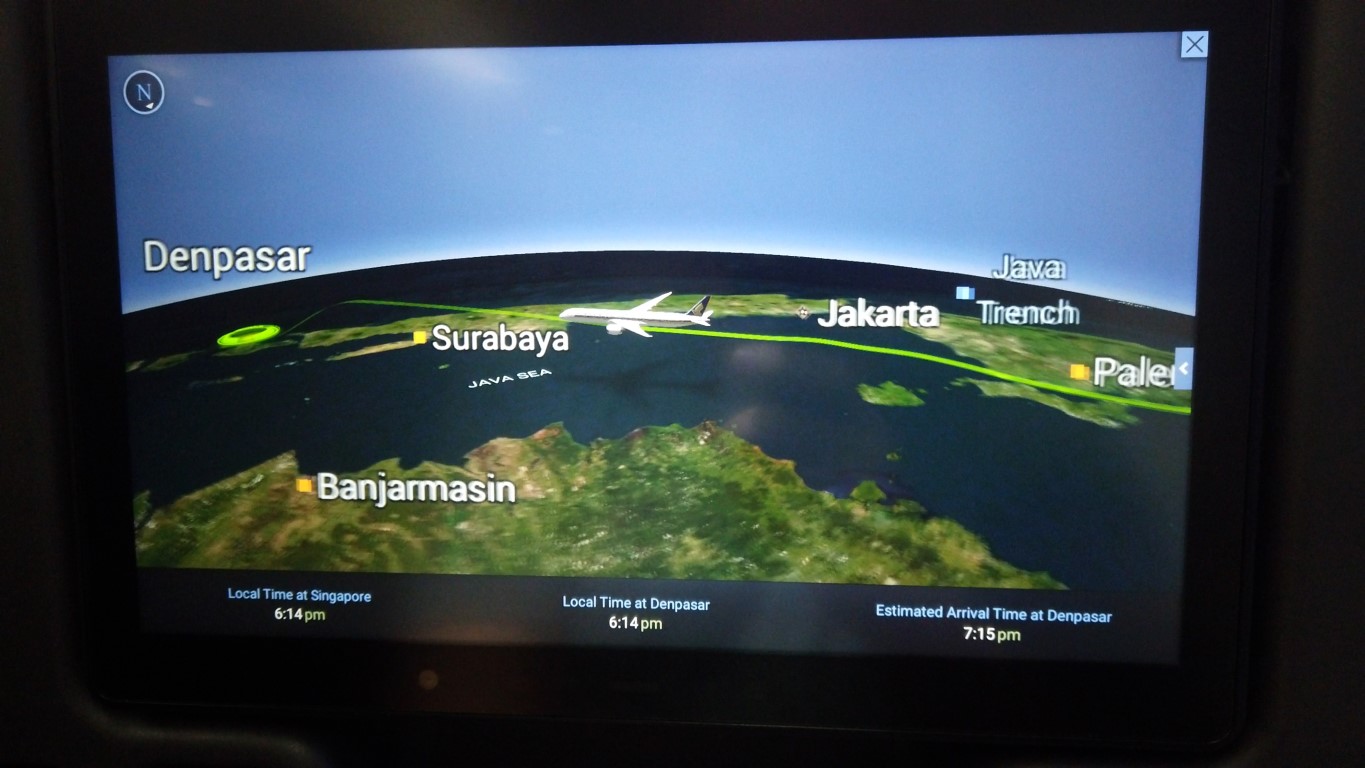 Food served onboard
There was a meal served on this flight. I got a chicken pasta dish which was quite tasty. This was served with a chocolate ice-cream for dessert.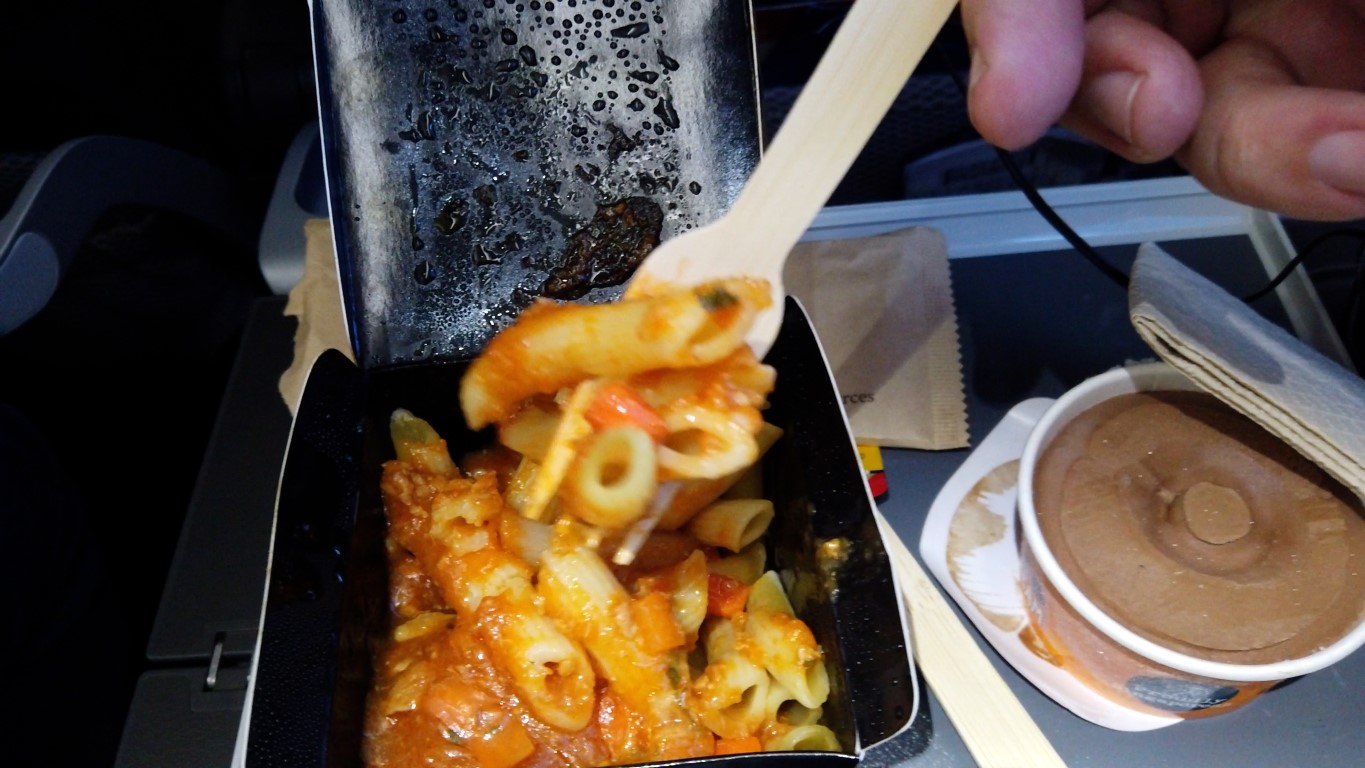 Singapore Airlines have made changes to the packaging the food is served in to be more environmentally friendly. The food is served in a cardboard box instead of the old aluminium trays. The cutlery are made from a soft wood. Both the box and the cutlery are biodegradable.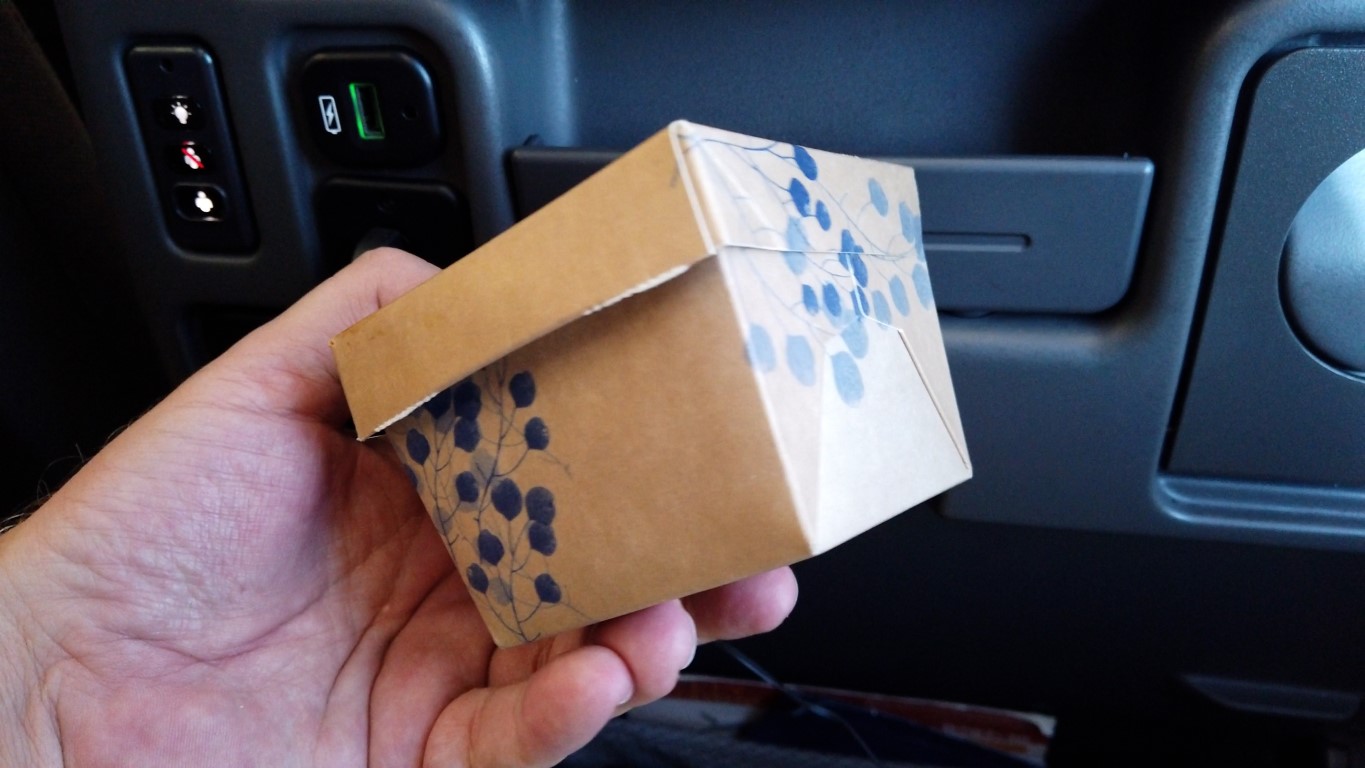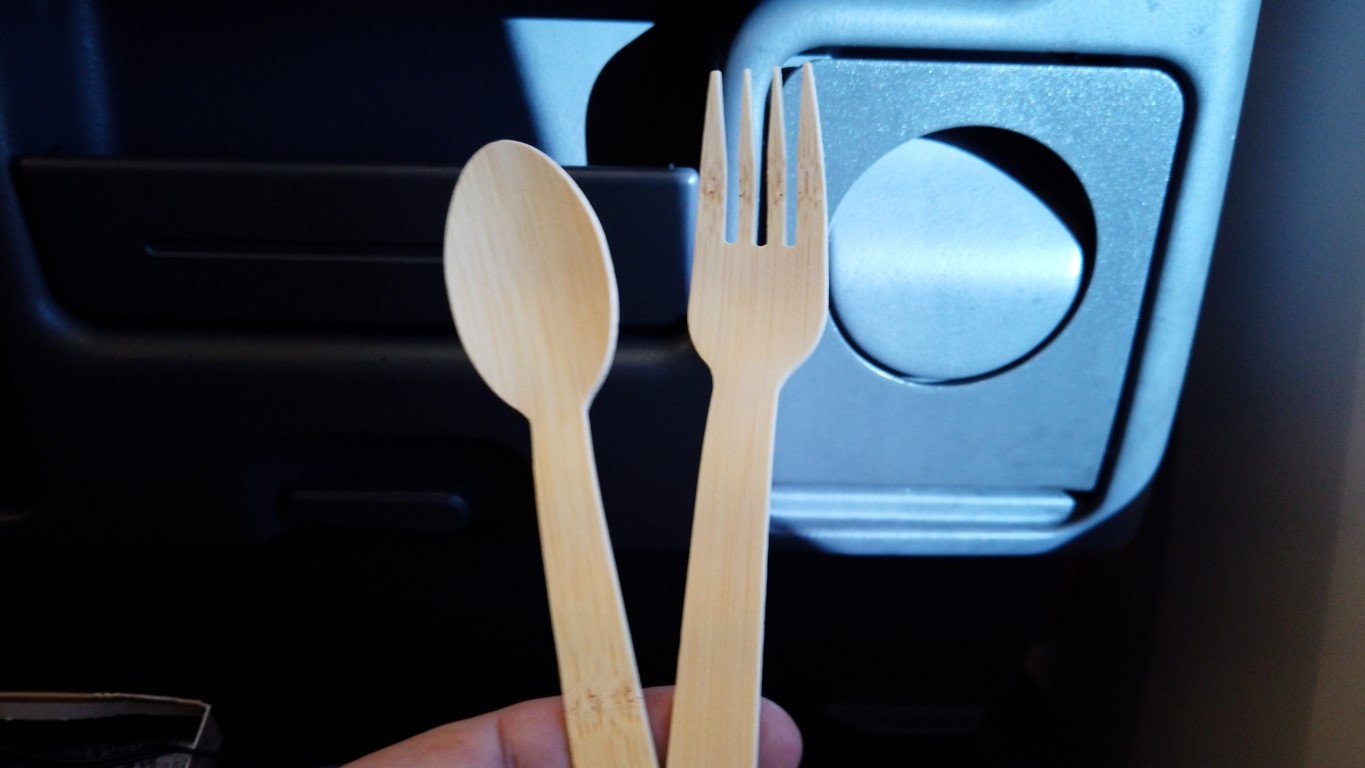 While the changes in the packaging is a good step to be eco-friendly, I think Singapore Airlines also took this as an opportunity to reduce the quantity of food that is served to each passenger. This was not a big meal and I was still hungry after it and had to grab something to eat when I arrived into Bali.
The service
The Singapore Airlines flight crew are some of the best. Each staff I walked past while I was boarding greeted me with a smile
Other than the staff handing out the meal, I didn't have any other interaction with the crew.
A great flight of just over 2 hours. Top marks for the awesome B787-10 Dreamliner, comfortable seat and awesome entertainment. While the food was tasty, the meal size was just not enough to keep my belly happy!