Full English Breakfast in Sanur at Retro Kitchen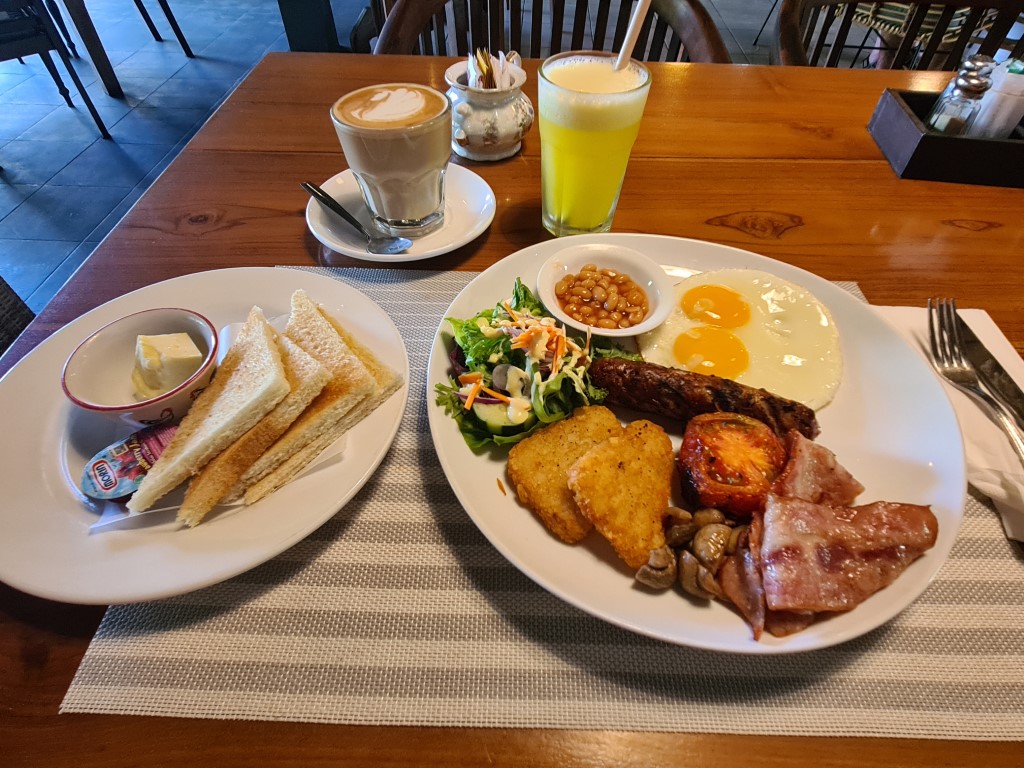 I had searched Google for where to get a Full English Breakfast in Sanur Bali. While there are plenty of cafes in Sanur that serve breakfast, not many of them do a Full English Breakfast. I found Retro Kitchen which serves an All Day Full English Breakfast. I went in to try their English Breakfast and was very impressed.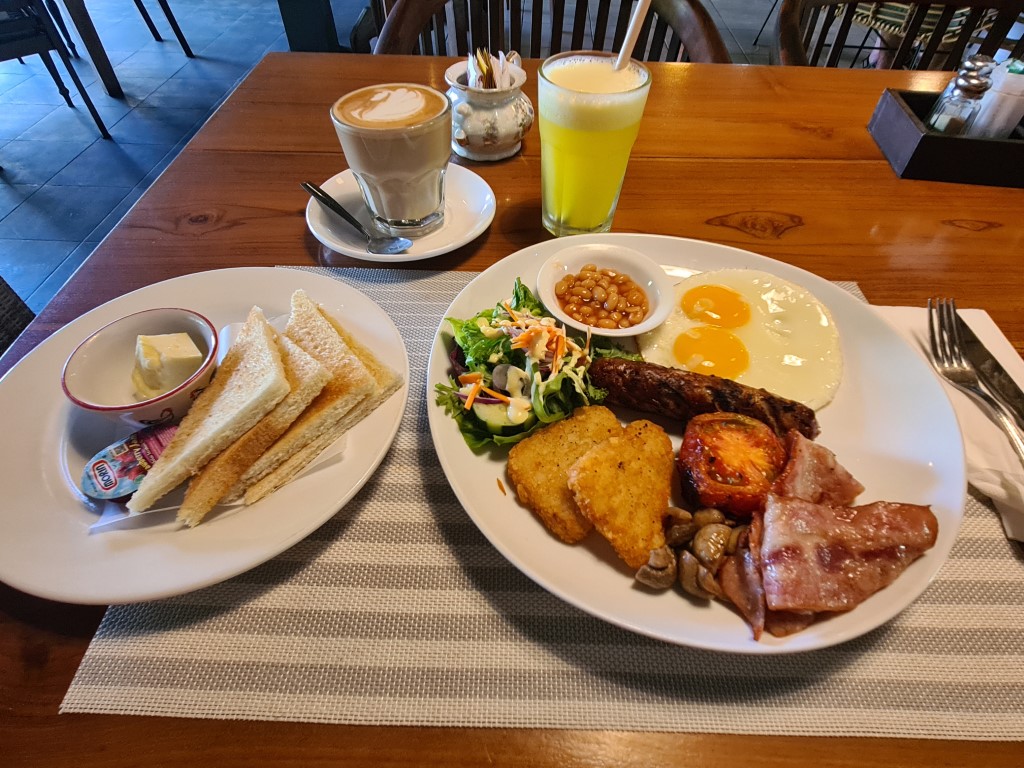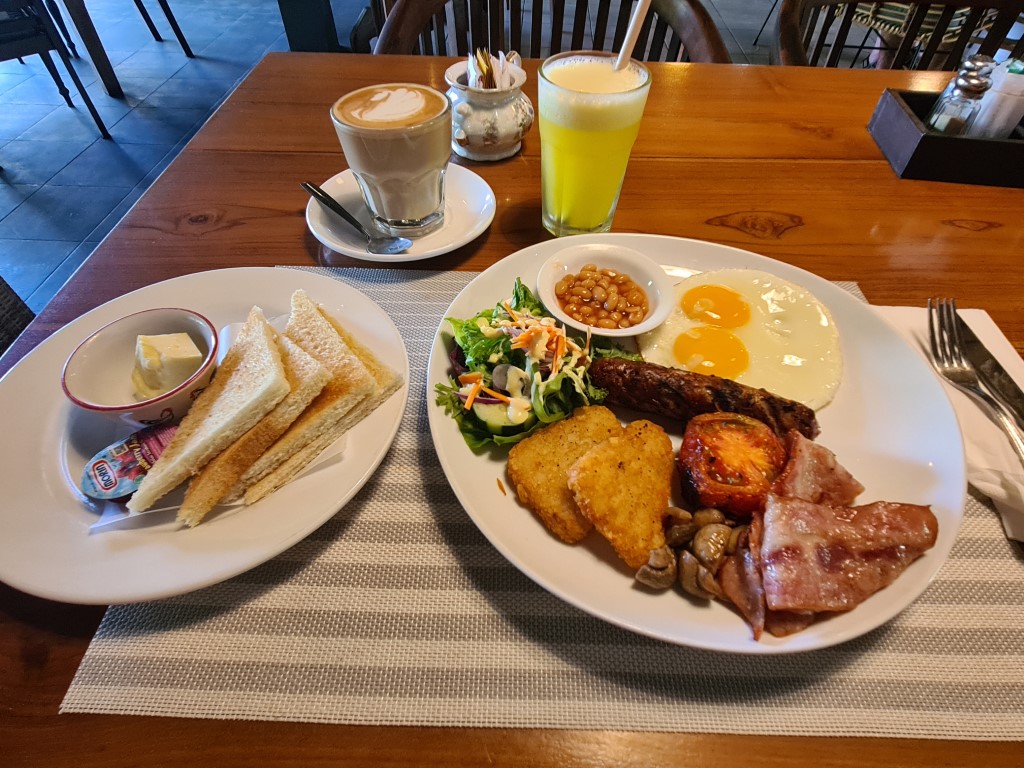 Retro Kitchen is located on the main road of Sanur, Jalan Danuu Tamblingan, just down from the heart of Sanur. This is a large restaurant which serves a range of food including Indonesian Food, Pizza, Pasta and other cafe style food. They have a full breakfast menu (see below) but I came to try the Full English Breakfast which is only 65KRp, which just over A$6.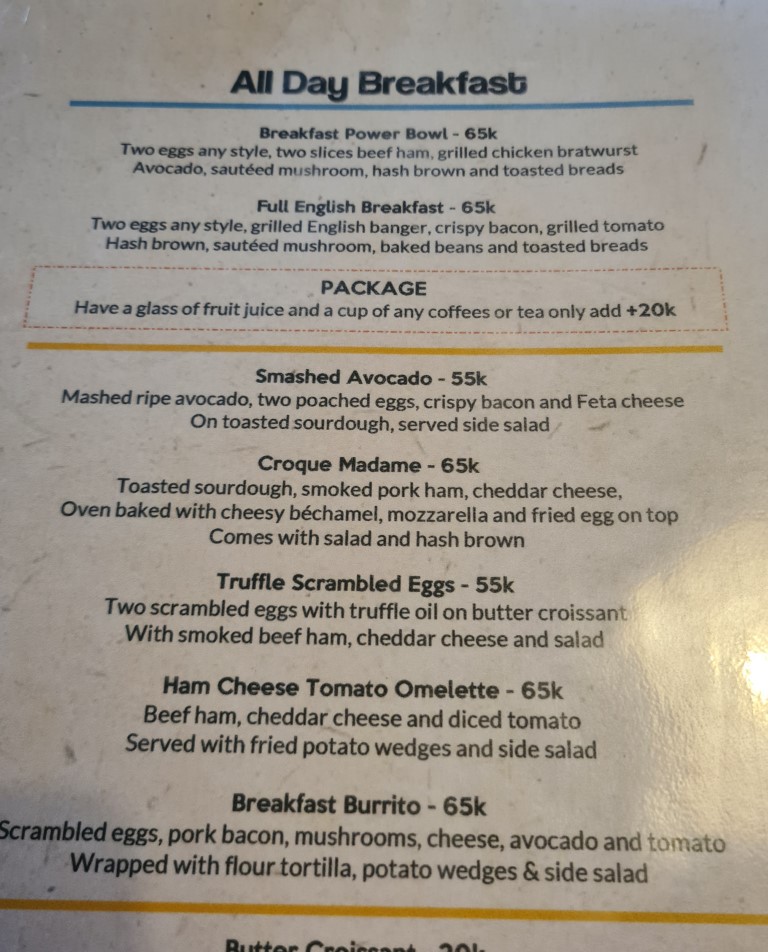 The Full English Breakfast at Retro Kitchen comes with 2 eggs any style, grilled English sausage, crispy bacon, grilled tomato, hash brown, sautéed mushroom, baked beans and toast with butter and jam. For an extra 20KRp I got a glass of orange juice and a coffee included with the meal.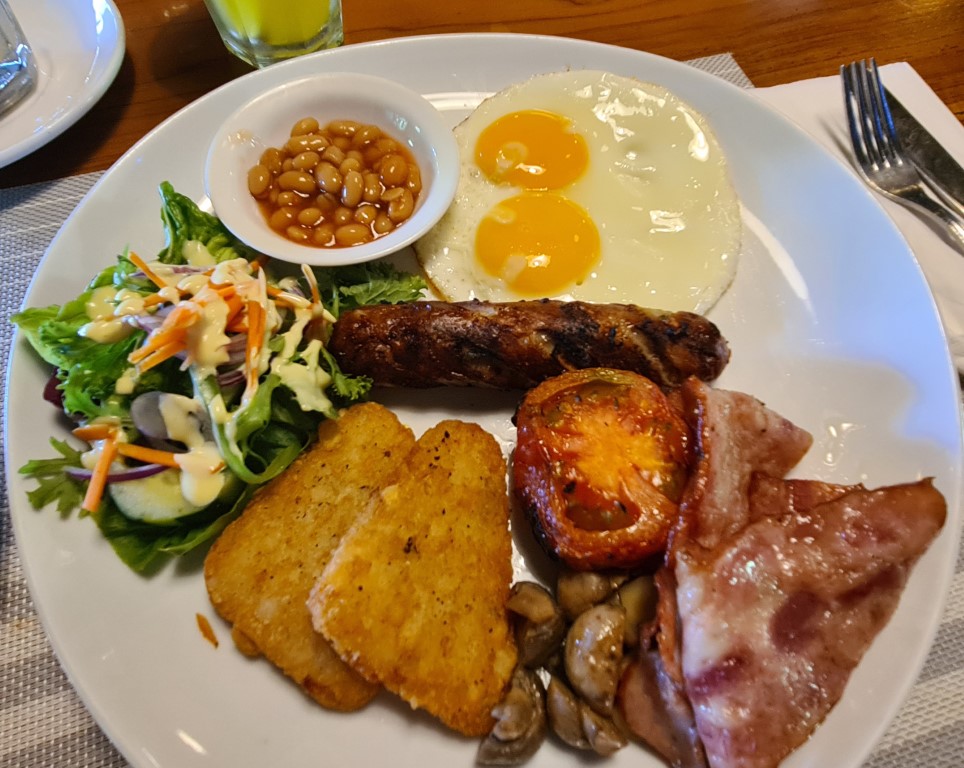 This is a nice sized meal for someone with a big appetite. I had skipped breakfast and had this as an early lunch and managed to polish it all off and give 2 big thumbs up for a delicious English Breakfast.
Retro Kitchen have free WiFi internet access. Right next door is the Teras Sports Bar (owned by the same people) which is a very cool sports bar with loads of large TV screens and their own food menu serving pub style food.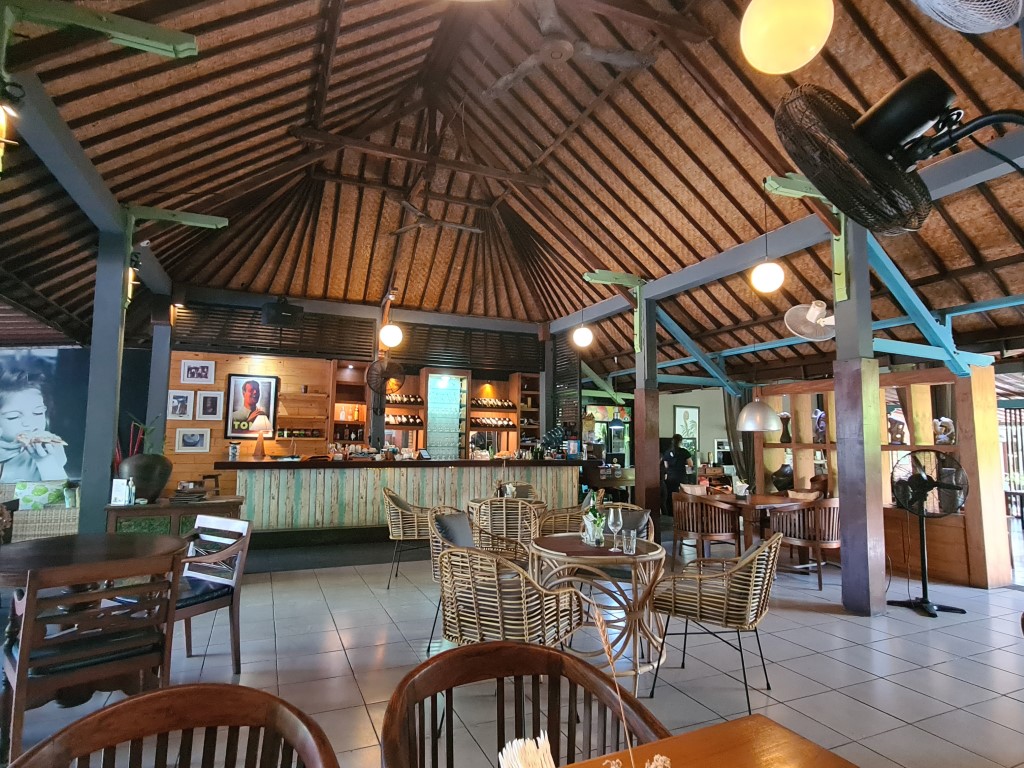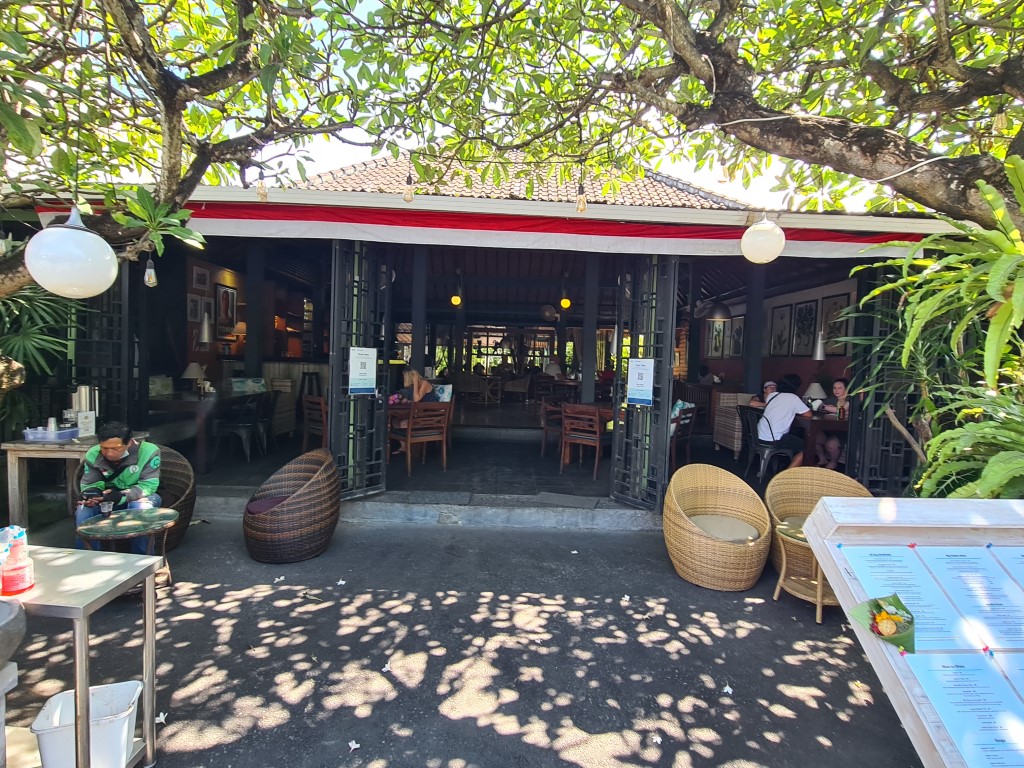 Retro Kitchen
Jalan Danau Tamblingan No.126A
Sanur Bali
Open 7 days a week for breakfast, lunch and dinner 8am – 10pm
Facebook page: https://www.facebook.com/retrosanurbali/
Check out the location of Retro Kitchen on the main road of Sanur