Sengakuji Temple Tokyo – Burial ground of the 47 Ronin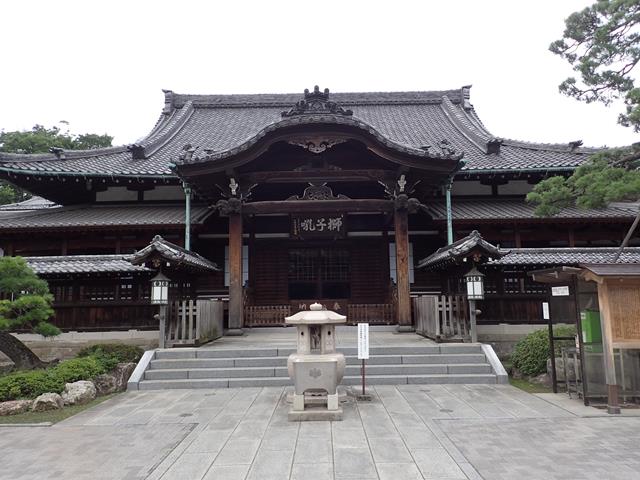 Sengakuji Temple in Tokyo is a Sōtō Zen Buddhist Temple located in Tokyo Japan, famous as it is the burial ground of the 47 Ronin.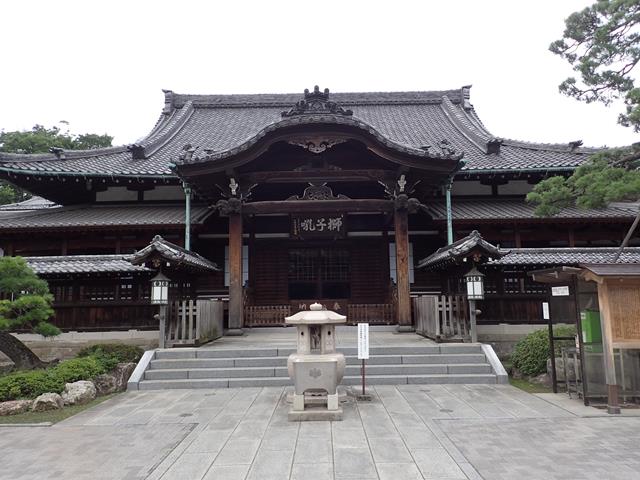 I had only recently watched the Hollywood movie '47 Ronin' with Keanu Reeves. I didn't realise while watching the movie that it was based on a true story in Japan's history of the 47 Ronin (Samurai without a Lord). I did a search on Google for Temples in Tokyo and came across Sengakuji Temple and discovered the 47 Ronin were real Samurai dating back to 1702.
Sengakuji Temple is located just a few hundred meters from Sengakuji Station on the Asakusa Subway Line. The temple was built in 1612 close to the Edo Castle. As is typical in Japan's history, the temple burned down 30 years after it was built and was rebuilt at it's current location in Sengakuji.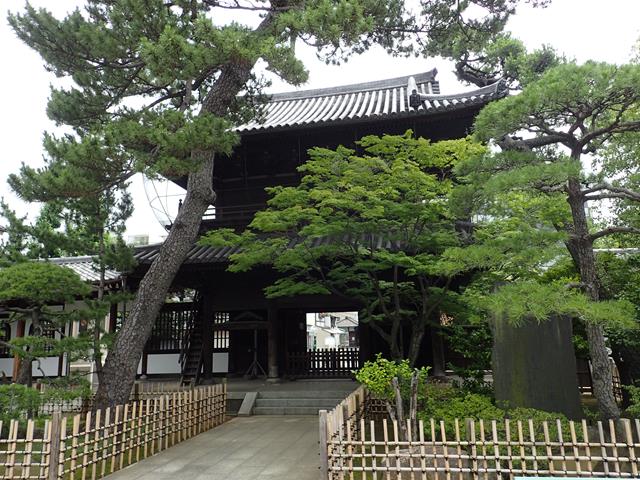 In the early days, Buddhists monks traveled from all over Japan to study Sōtō Zen Buddhist with more than 200 monks living at the temple at any one time. Sōtō Zen Buddhist is one of the 3 main types of Japanese Buddhism. Even today, although the number of monks is much less, Sengakuji Temple still has practicing monks studying Sōtō Zen Buddhist.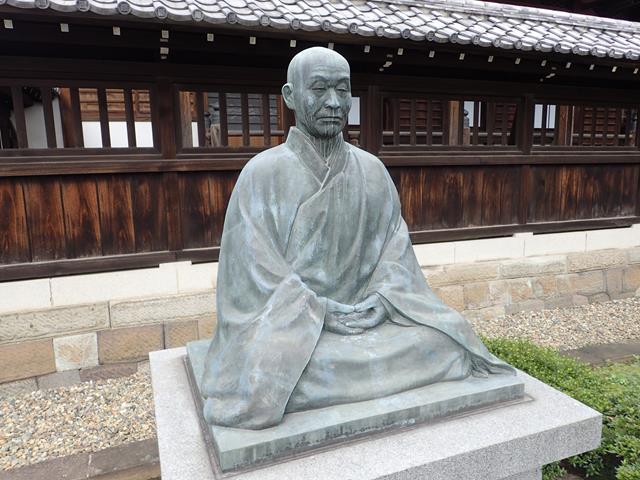 At the entrance of Sengakuji Temple is a large wooden gates which is typical of a Buddhist temple in Japan.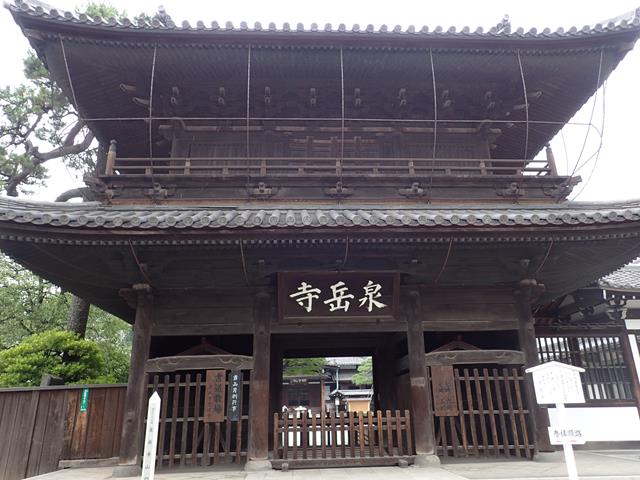 Once you walk through the wooden gates you enter a large courtyard with the large Buddhist shrine building at the back of the courtyard. Here many people pay their respects to The Buddha, praying and burning incense.
At the back of the grounds of Sengakuji Temple is the burial ground of the 47 Ronin. You walk up a series of steps with various other burial grounds and statues. At the top of the steps is the 47 Ronin burial graveyard.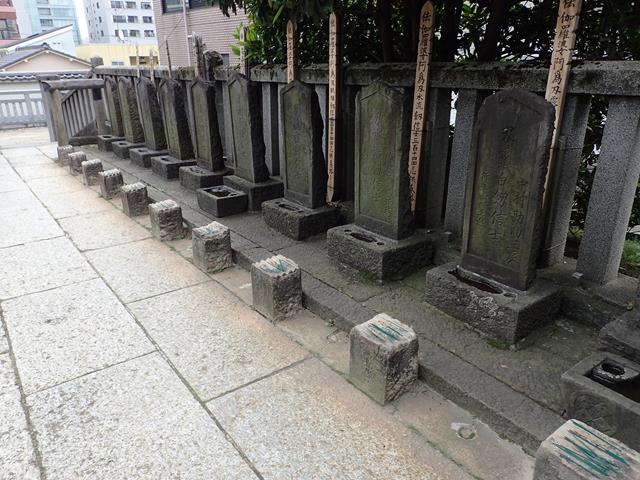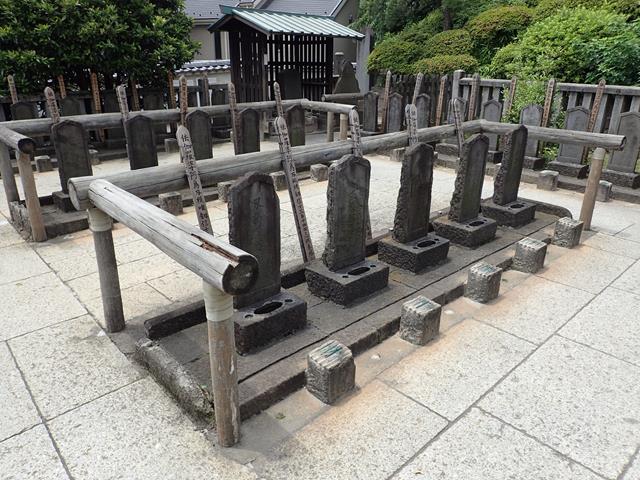 Just out the front of Sengakuji Temple are a row of 5 souvenir shops selling all sorts of traditional Japanese gifts including some very nice samurai swords. They have lots of other nice souvenirs like sake sets and decorated chopsticks.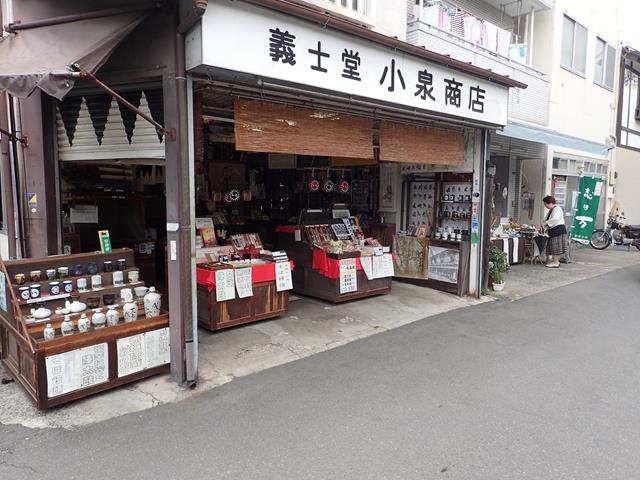 Getting to Sengakuji Temple
The quickest way to get to Sengakuji Temple from Shinjuku is to catch a train from Shinjuku Station (Platform 14) on the Yamanote Line. Get off the train at Gotanda Station and change trains to the Asakusa line and get off at Sengakuji Station.
Once you get to Sengakuji Station take the A2 exit and turn to the right. Sengakuji Temple is just 150 meters walk from here. This trip from Shinjuku Station takes around 25 minutes.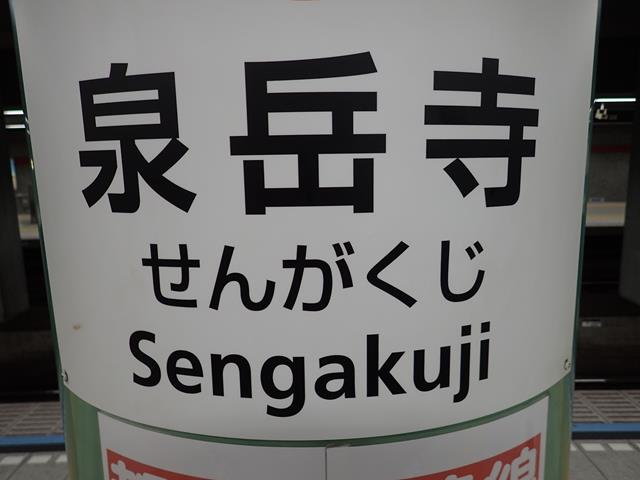 I was staying at the Hilton Hotel and went a different route which may have been a bit longer but more convenient. From Hilton Hotel I crossed the street to the Hyatt Regency Hotel and below here is the Toei Oedo Line – Tochomae Station. I caught the train to Daimon and changed lines to the Asakusa Line and traveled 2 stops to Sengakuji Station. This trip took around 30 minutes.
Other places of interest to visit close to Sengakuji Temple
There are a number of smaller temples around the Sengakuji area though none as famous as Sengakuji Temple. Just around the corner from Sengakuji Temple is a small temple called Gansho-ji Temple. Here is a small temple with a large bell right next to the entrance. Next to the main temple is a large burial ground.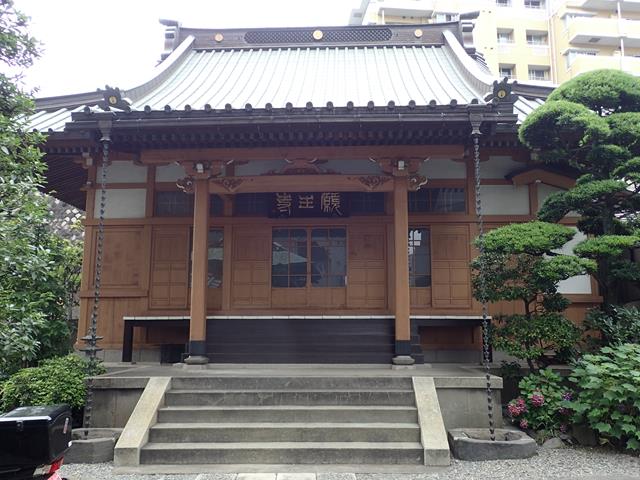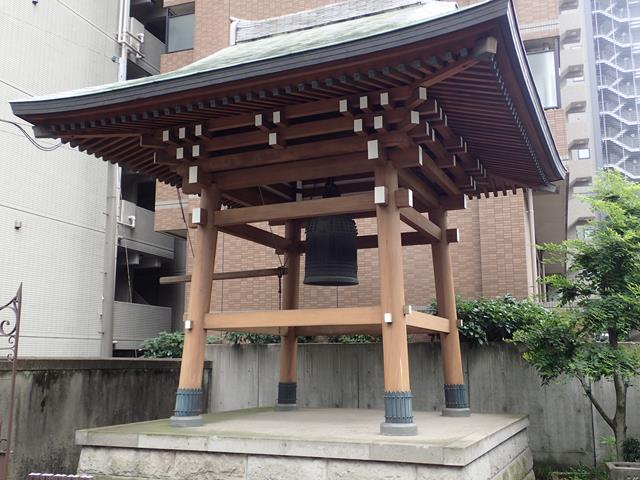 If you head back to Sengakuji Station, go back to Daimon Station and change back to the Toei Oedo Line. Just 1 station from Gotanda Station is Akabanebashi which is just a 10 minute walk to Tokyo Tower. Also close to Tokyo Tower is Zozo-ji Temple, one of the large Buddhist Temples in Tokyo.
2 more stops from here is Roppongi Station. Roppongi is the nightlife area of Tokyo with loads of bars and restaurants. During the day there are 2 large shopping centres in Roppongi, Tokyo Midtown and Roppongi Hills.
Or from Sengakuji Temple, if you stay on the Asakusa line you can go directly to Asakusa to visit the largest Buddhist Temple in Tokyo – Sensoji Temple.
Check out the most popular articles about Shinjuku Tokyo