Dining with the Fishes in Shinjuku Tokyo at Den Aquaroom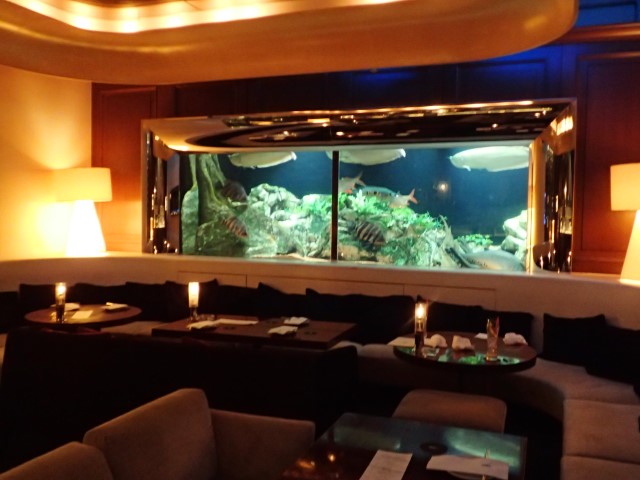 If you are looking for a nice relaxing restaurant in Shinjuku Tokyo, with a bit of a difference, then go and check out Den Aquaroom, located in Shinjuku Sanchome, just a short walk from the eastern exit of Shinjuku train station.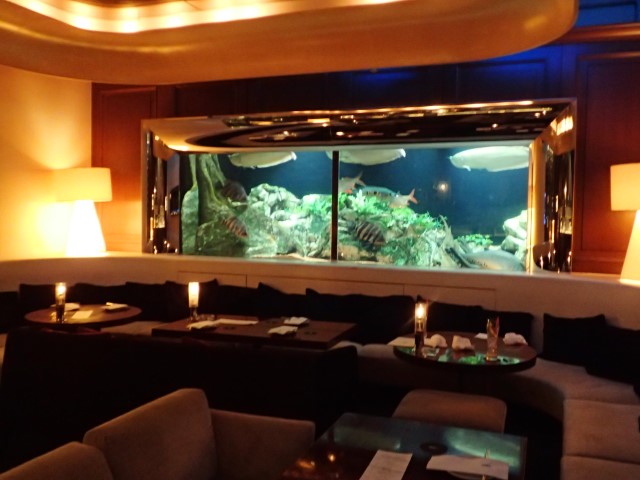 Den Aquaroom is located in the lower ground floor. As you walk down the stairs you enter a multi-room dining area deck out with some awesome fish tanks with some interesting fish inside. The dining areas are bathed in the blue light from the tanks.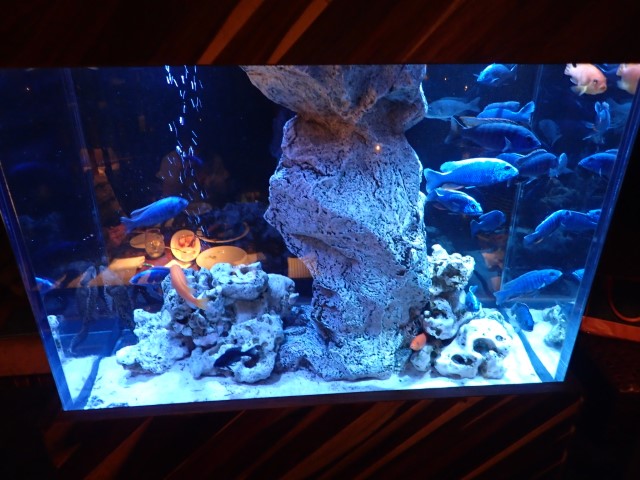 The menu features a range of international and Italian dishes including Caprese, pasta dishes, risotto, Margherita pizza, salads, fried chicken, grilled beef, fish carpaccio and some desserts like Crème brulee ad baked cheesecake.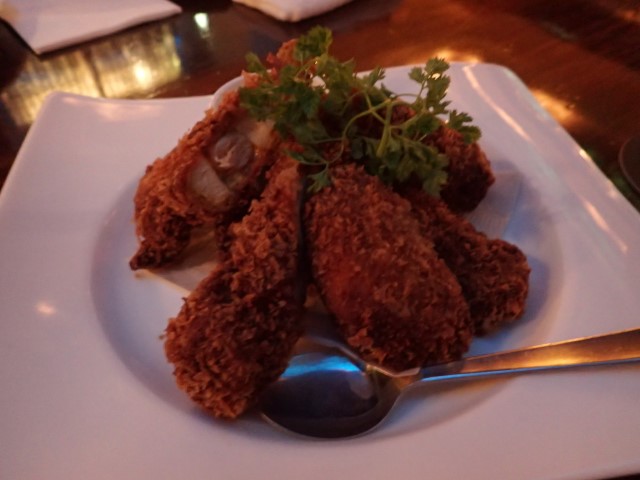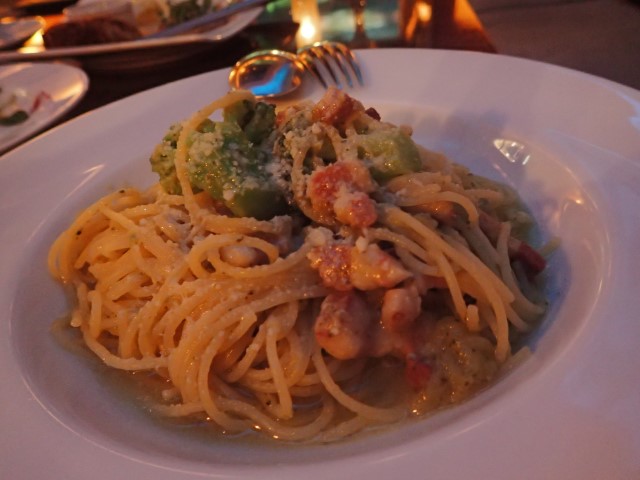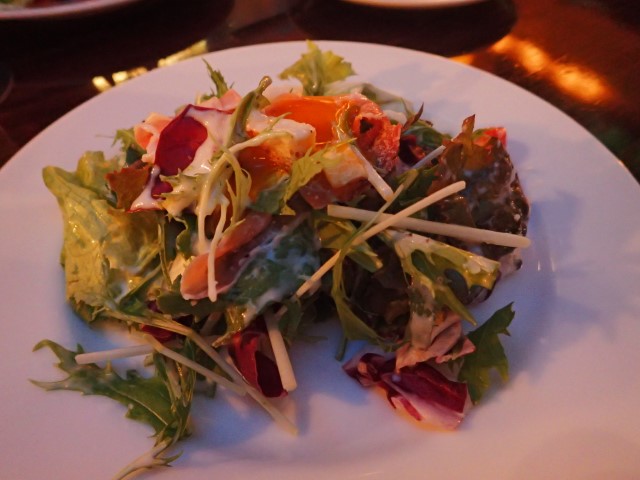 Prices are reasonable with main meals ranging from 950 Yen to 1550 Yen. The food is very nice at Den Aquaroom but I guess you would not come to this restaurant just for the food. It is quite a romantic restaurant with great service. If you want to take someone on a special date then this restaurant is a great place to come.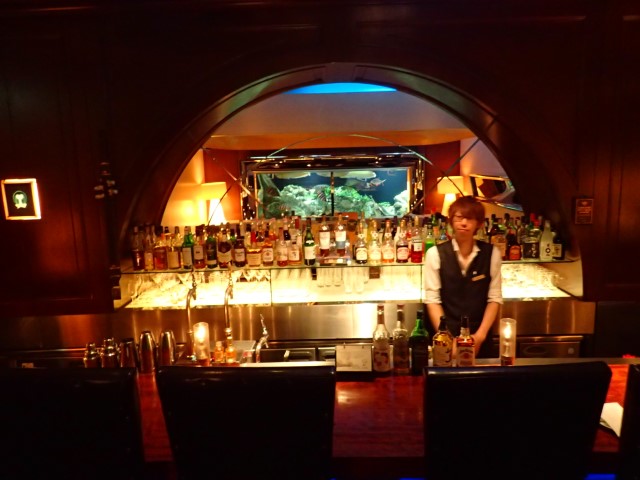 They have English speaking staff and the menu is in English as well as Japanese.
Cash or credit cards Mastercard, VISA, Amex, JCB, Diners Club.
They charge a 540 yen service charge per person.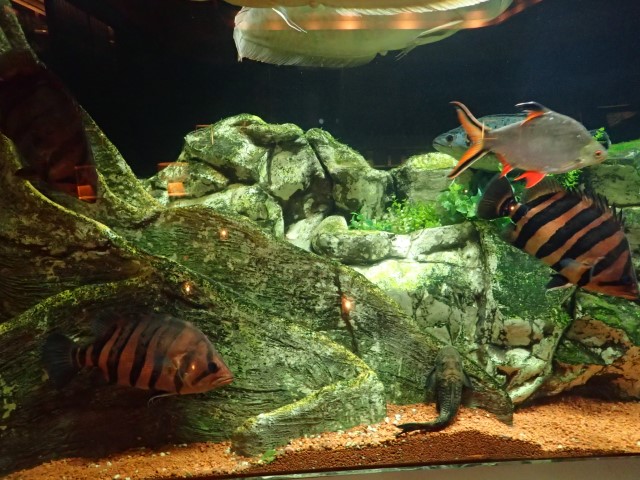 Den Aquaroom Restaurant
3-32-10 Shinjuku
Shinjuku-ku Tokyo
Ph: (03) 5367 4123
Website: http://aquaroom-shinjuku.com/ (website in Japanese)
Open Monday – Thursday 18:00 – 2:00am
Friday & Saturday 18:00 – 4:00am
Sunday & Holiday 17:00 – 23:00am
Check out the location of Den Aquaroom in Shinjuku Tokyo on Google Maps
[do_widget id=wpp-5]