Great Hotel to Stay in Phnom Penh Cambodia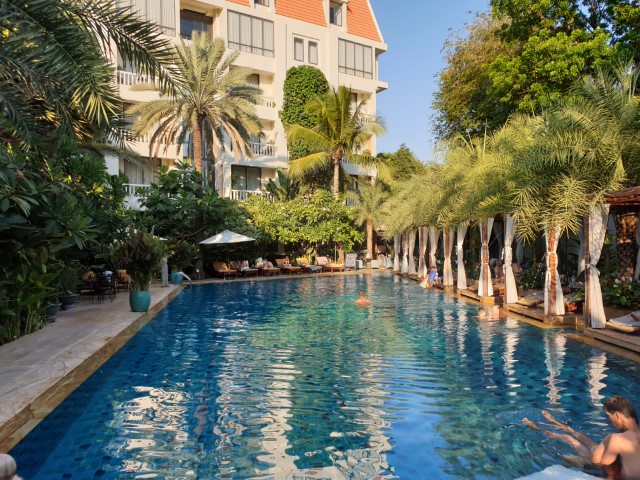 I have stayed at a few different hotels in the heart of Phnom Penh and now have found my favourite. Palace Gate Hotel is a beautiful hotel, located just a few minutes walk from the riverfront in the heart of Phnom Penh. Right at the rear of the hotel is the Royal Palace.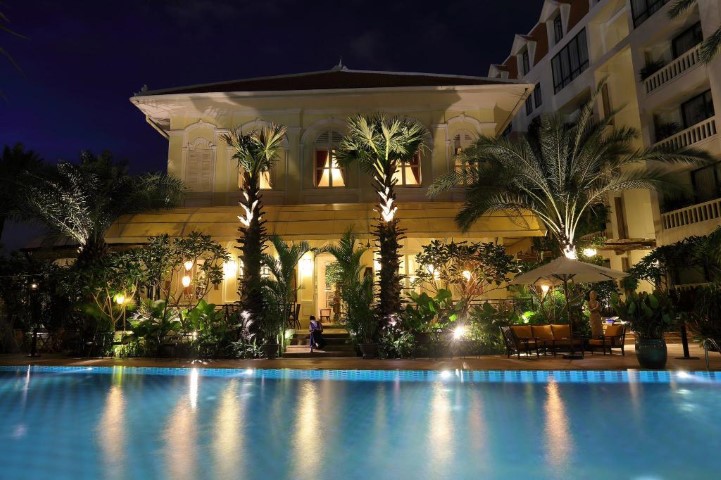 The Palace Gate Hotel is set in an old French colonial building which once operated as the offices of the French Colonial Government. The buildings have been immaculately restored and renovated, making this luxury hotel one of the best hotels to stay in Phnom Penh.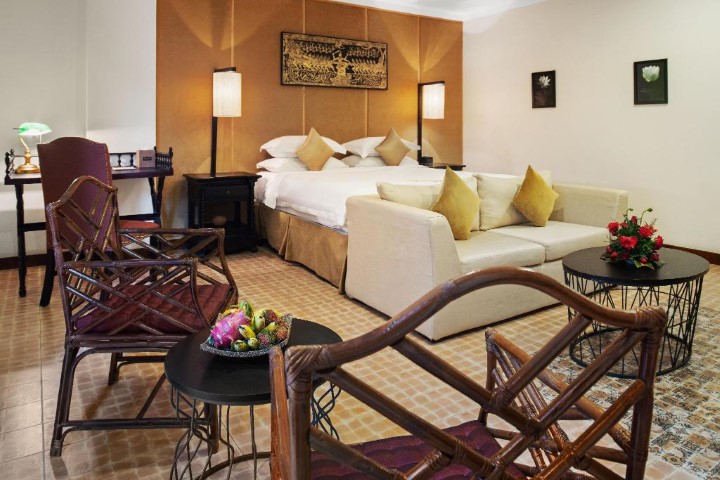 The swimming pool at the hotel is an oasis of relaxation. I spent a few afternoons relaxing at the pool with swimming, eating and drinking. There is a bar next to the swimming pool with a full food menu for dining by the pool. If you are not staying at the hotel, you can also pay a fee for a day rate to hang out at the swimming pool.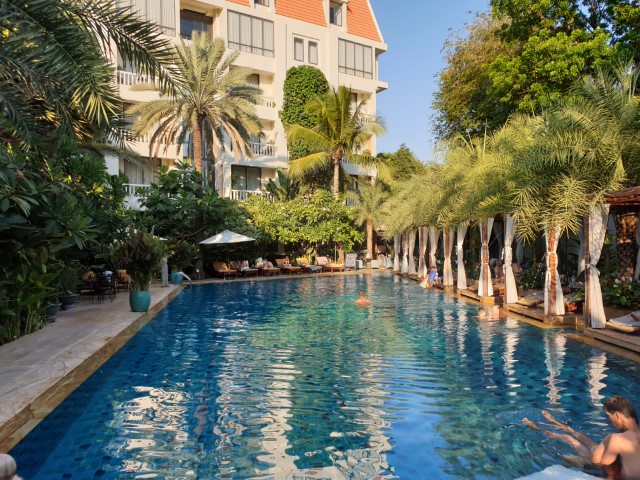 Inside one of the beautiful colonial buildings it the bar and classy restaurant called Mealea which serves up French cuisine as well as some stunning local Khmer cuisine. Within the restaurant, the buffet breakfast is also served, with an excellent selection of breakfast foods and a chef to cook up eggs any style or prepare Khmer style noodle soups.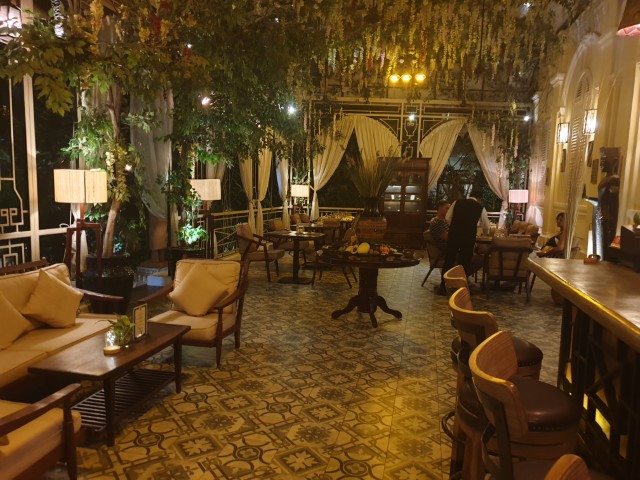 At the rear of the hotel is the very cool Organic Skybar which has stunning views over the Royal Palace, the perfect place to have a few evening cocktails while watching the sunset over the Palace. Happy hour starts from 5pm with 2 drinks of the price of 1.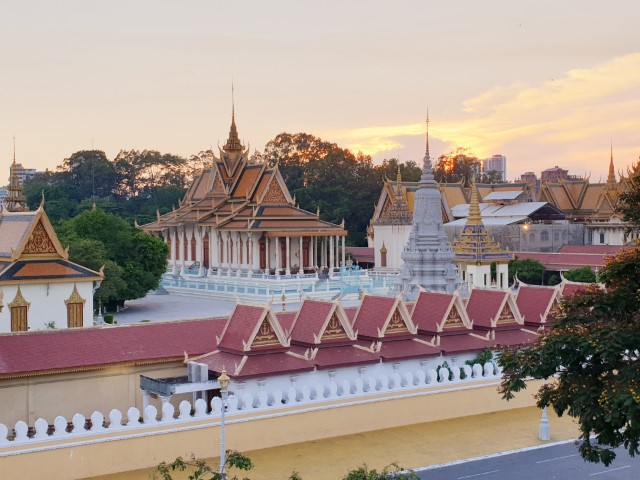 The Palace Gate Hotel is the sort of resort hotel that you can stay and relax, never having the leave the sanctuary of the hotel grounds. With the restaurant open for breakfast, lunch and dinner, full bar and excellent swimming pool to relax at. They also have a salon for massage and beauty treatments and full equipped gymnasium.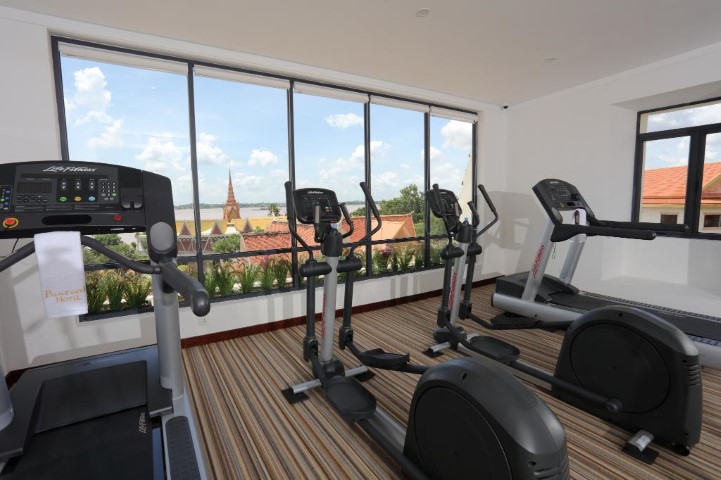 I will definitely be staying at the Palace Gate again on my next visit to Phnom Penh.
Palace Gate Hotel
#44B, Street Sothearos Blvd (corner of street 240)
Sangkat Chey Chumneas, Khan Daun Penh
Phnom Penh
Website: https://palacegatepp.com/
Get discount room prices at Agoda Hotel Booking Website
Check out the location of the Palace Gate Hotel in Phnom Penh
[do_widget id=wpp-30]