Hanazono Shrine Shinjuku Tokyo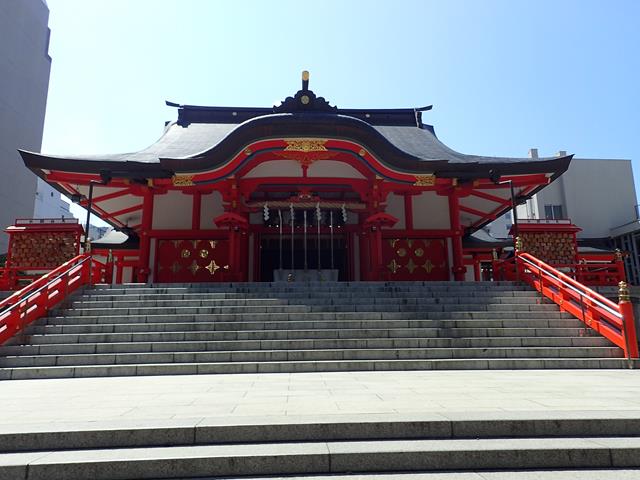 Hanazono Shrine is a Shinto shrine found in the heart of Shinjuku, one of Tokyo's busiest districts. Hanazono means 'flower garden' (Hana means flower, Zono means garden). This small shrine is a tranquil place surrounded by the concrete jungle that Shinjuku is, with skyscrappers and busy streets all around.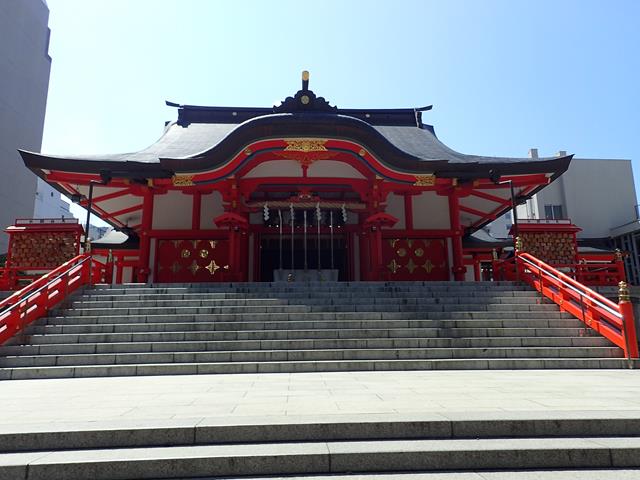 Hanazono Jinja Shrine dates back to the Edo period of Japan, around the 1850s when the shrine was built in the middle of many fields used for growing food like bell peppers (capsicum) and different types of squash. The city of Shinjuku built up around with the Shrine remaining mostly untouched over the years.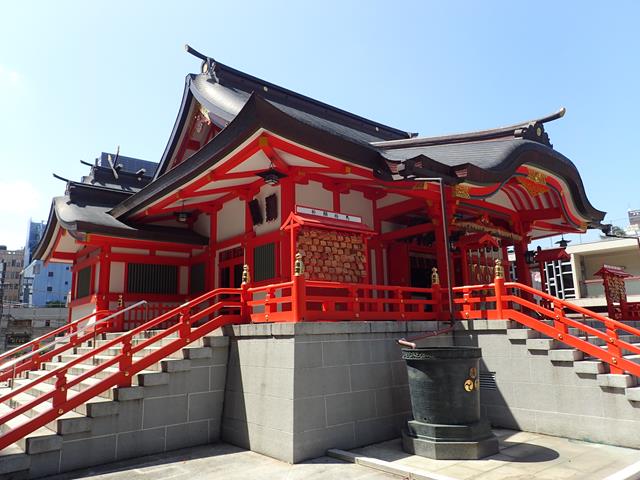 Throughout the year there are many festivals held at Hanazono including on New Years Day when people come to the shrine to make prayers for the New Year. When there is a festival being held at Hanazono there are always lots of stalls set up selling all types of delicious food. These stalls are open late into the night so a great place to come when the Shrine is all lit up with lights.
At either side of the main shrine at Hanazono, there are loads of small wooden prayer cards where people write their prayers on and leave them to hang next to the shrine.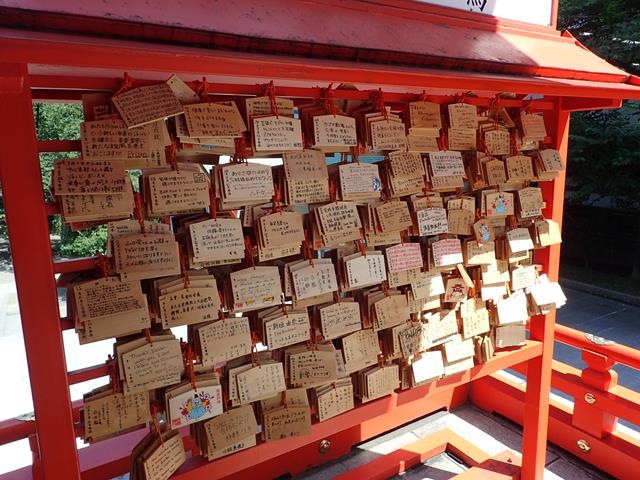 At all the entrances of Hanazono there are Torri Gates that are at the entrance at all Shinto Shrines.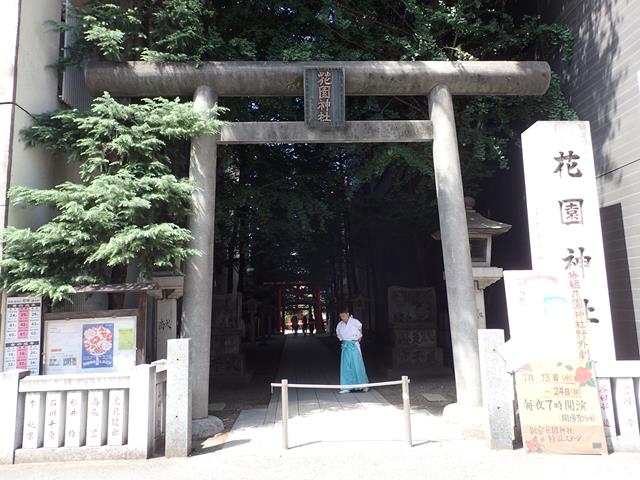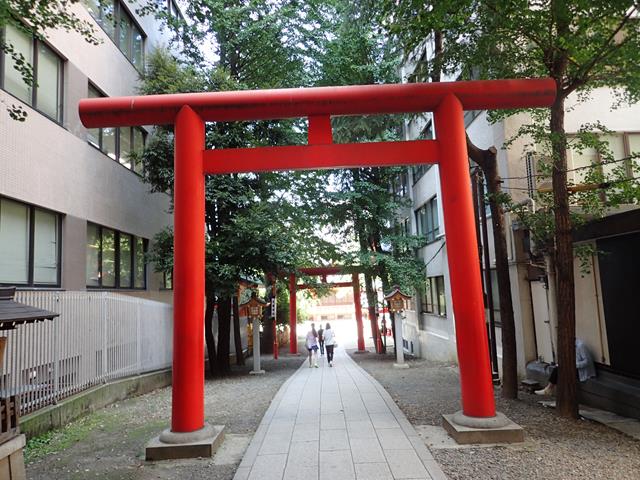 Around the grounds of Hanazono there are some smaller shrines including their own set of Torri gates.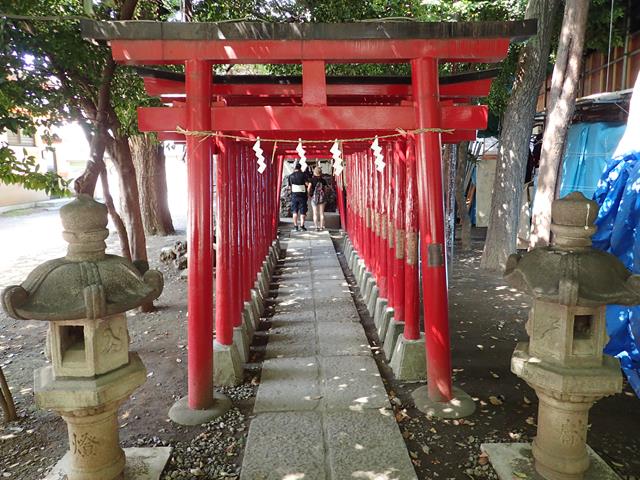 Many local Japanese come to pray at the main shrine of Hanazono, during the day and in the mornings and evenings when people are traveling to work. They throw some coins in the large box, then pull the large rope to ring the bell to awaken the spirits so they are paying attention while they bow and make their prayer.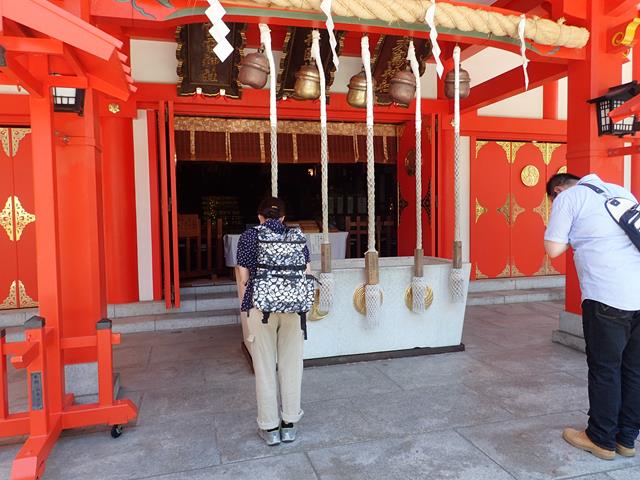 Hanazono Shrine is easy to find, it is located around 10 minute walk from the Eastern exit of Shinjuku Train Station.
Places of interested close to Hanazono Shrine
There are quite a few tourist attractions close to Hanzono Shrine including the famous Shinjuku Gyoen National Gardens which are located 10 minutes walk away.
Right next to Hanazono is a small bar disctrict called Golden Gai, which has small laneways with even smaller bars which only sit 6 – 8 people.
Just on the other side of Golden Gai is Kabukicho, Tokyo's largest red-light district. Read more about Kabukicho.
Also check out the Best Shinto Shrines in Shinjuku
Check out the location of Hanazono Shrine Shinjuku Tokyo
Check out more Travel Articles about Tokyo
Check out the most popular articles about Shinjuku Tokyo