Iconic Sydney Pub – Ettamogah Hotel – Kellyville Ridge Sydney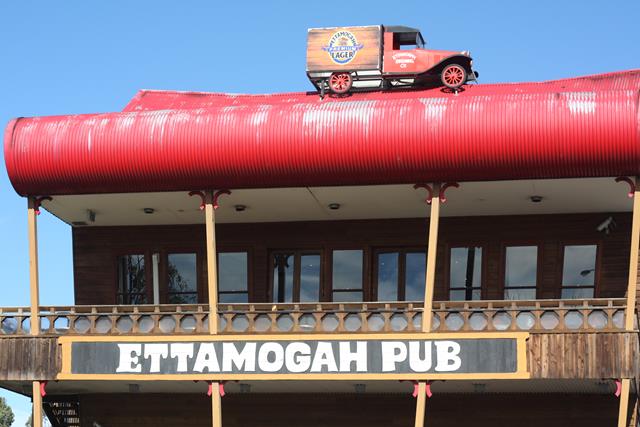 Ettamogah Hotel is a large Aussie-themed hotel named after a pub born in the vivid imagination of Ken Maynard when he drew cartoons for "The Australasian Post" magazine from 1959 until the magazine closed in 1997.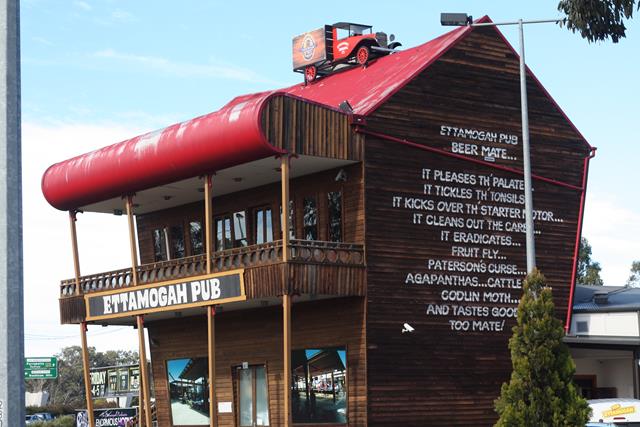 On the left-hand side of Windsor Road, the distinctive outward-bulging walls with an old truck parked carelessly on the roof is a sure guide to turn left and park in front of the modern Ettamogah Pub opened in 1987.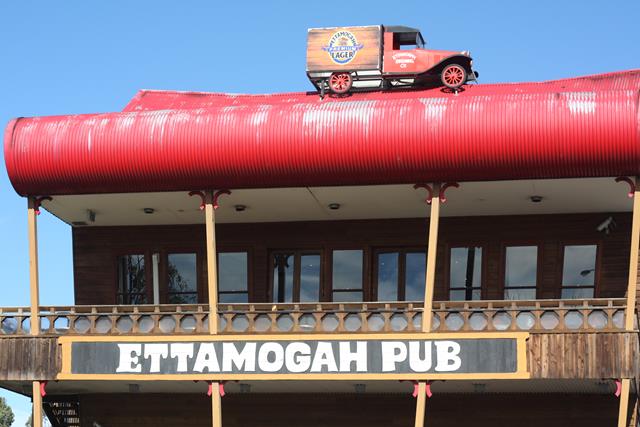 There are a few bars inside the Ettamogah Hotel. The Ettamogah Sports Bar has 16 different beers and ciders on tap and a platinum TAB Area with Keno and Adjoining VIP gaming lounge.
The Deck Bar is a large indoor / outdoor setting popular with families on weekends. A recent addition to this area is a rock climbing wall which kids seem to love. Drinks can be ordered without leaving the kids and when we were there several tables had 3 generations laughing and enjoying meals from the nearby bistro.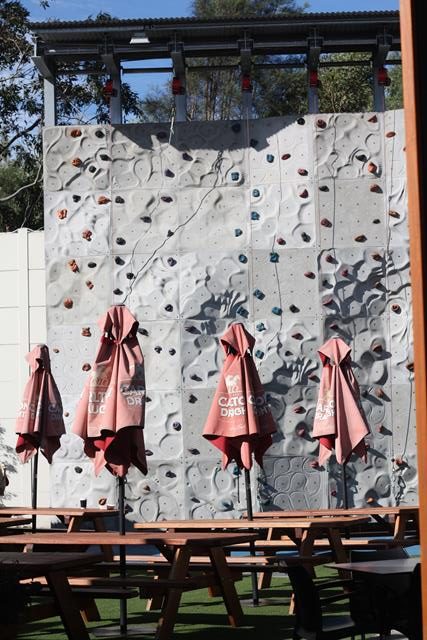 The bistro has a tremendous range of meals, snacks and sandwiches. Oysters, entrees, burgers, grills, salads, schnitzels, chicken, seafood, pasta, Asian flavours and a good range of desserts. Great pub food at reasonable prices and quick service. The bistro is open for lunch Mon – Sat from 12pm – 2.30pm and Sunday 12pm – 5.30pm. The bistro is always open for dinner Sun – Wed from 5.30pm – 10.30pm, Thurs – Sat 5.30pm – 11.30pm.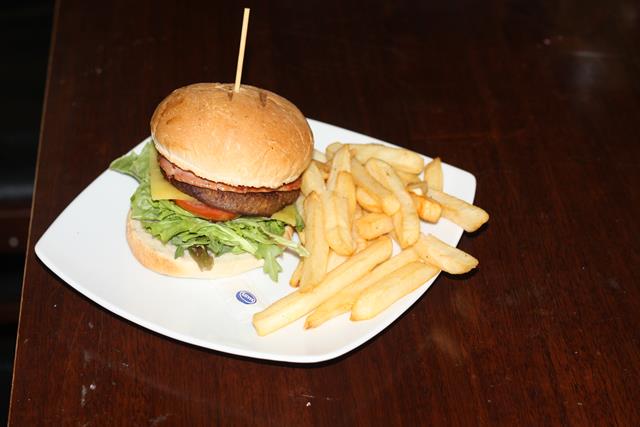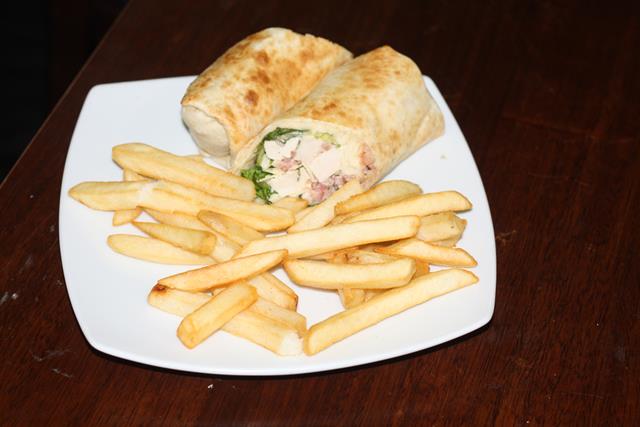 The bistro also has kids meals for $10 and lunch specials for $12 – Fish and Chips, Prawn Twisters, Schnitzel or Bangers and Mash. There is also the BIG Meal special for $17 – Rump, Bacon, Sausage, Fried Egg, hash brown, chips and salad.
Recently renovated with a multi-million dollar update has helped make this iconic and distinctive pub a popular 'local' for the surrounding suburbs and management has obviously decided to make the place very family friendly. Good Fun for Good Business! They even have a games arcade for small and big kids to enjoy.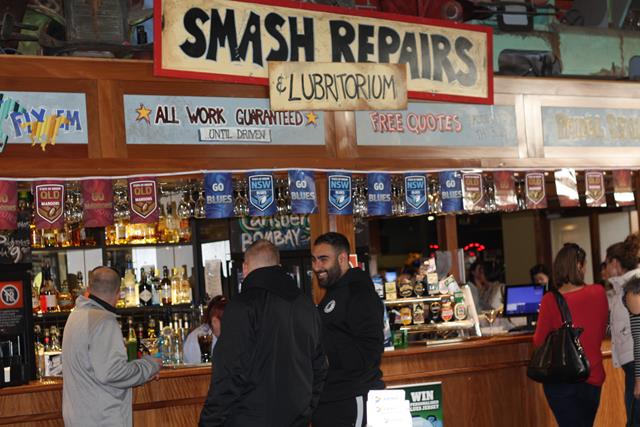 Winner in 2014 of Best Family Friendly Hotel in NSW from the Australian Hotel Association.
One of the improvements is the Cocktail Lounge in the middle of the hotel serving craft beers, ciders, themed cocktails, premium spirits and liqueurs. Friday from 5pm – 7pm there is the 3/4/5 specials – $3 Schooners of Beer, $4 ciders or $5 spirits.
Saturdays there are popular tribute and party bands playing live from 9pm. Free entry to enjoy the live music. This brings a young crown from near and far to the hotel till 1am on Saturday morning.
Private function rooms available for all events, parties, conferences. For details and bookings call 9629 1130. There is also a VIP Link Courtesy Bus to pick people up from the local area, Wed – Sat from 5pm. Bookings 0458 476 792.
Ettamogah Hotel
Cnr Meerivale Rd and Windsor Rd
Kellyville Ridge NSW 2155
Ph: (02) 9629 1130
Open Mon – Sat 10am – 1am, Sunday 8am – 10pm.
Website: https://www.ettamogahhotel.com.au/
Check out the location of the Ettamogah Hotel in Sydney
Check out the most popular Sydney articles:
[do_widget id=wpp-7]