Naruko Tenjin Shrine Shinjuku Tokyo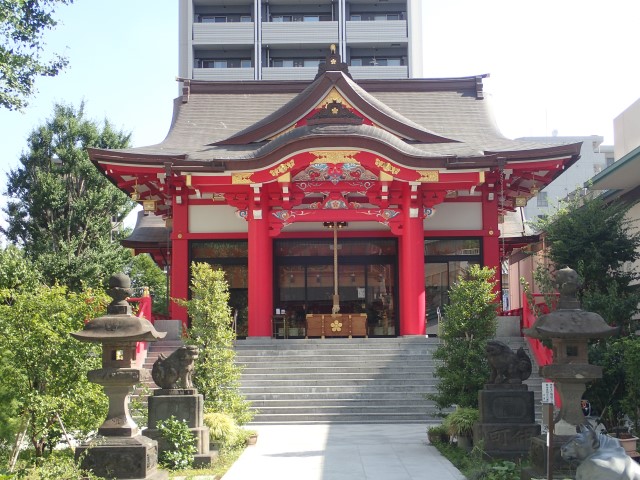 Naruko Tenjin Shrine is a brightly coloured Japanese Shinto Shrine located in Nishi-Shinjuku Tokyo, on the western side of Shinjuku Station, just a few minutes walk from Nishi-Shinjuku Station.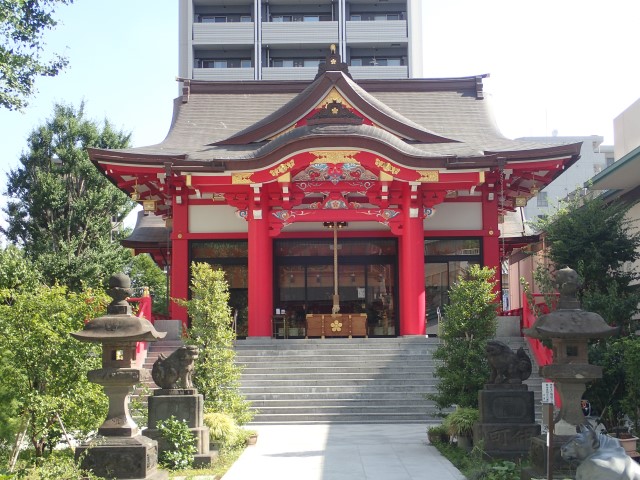 Naruko Tenjin Shrine is wedged in between some high rise apartment buildings. It is believed the shrine dates back to 903AD though the shrine was most recently rebuilt after the second world war WWII.
The main building has a shrine dedicated to Sugawara no Michizane who was a Japanese scholar who lived between 845 – 903 AD.
Each entrance into the Naruko Tenjin grounds has the red Torii gates which are found at all Japanese Shinto Shrine.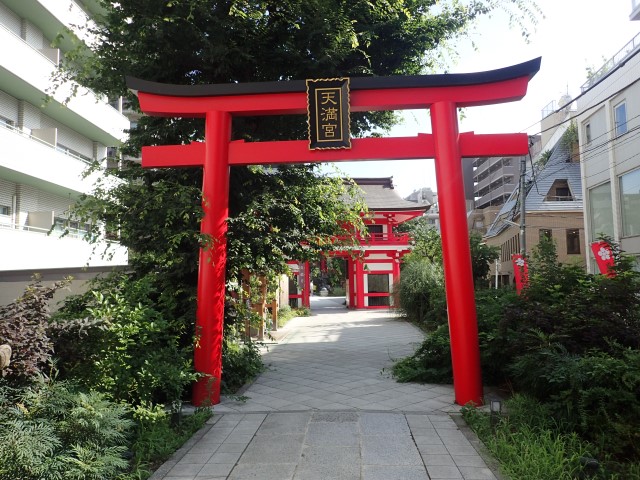 Just inside the main entrance is a water spout where worshipers cleans their hands and mouth before paying their respects at the front of the main shrine.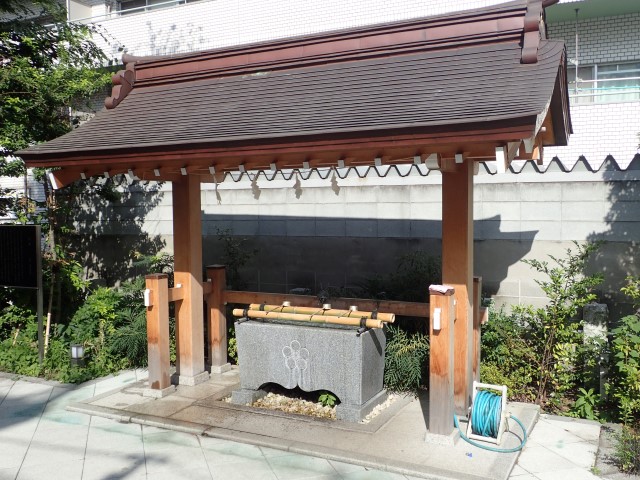 At the rear of Naruko Tenjin Shrine is a large mound which was built to worship Mount Fuji. You can climb to the top of the mound where there is a small shrine.
There are various statues found all through the gardens of Naruko Tenjin Shrine.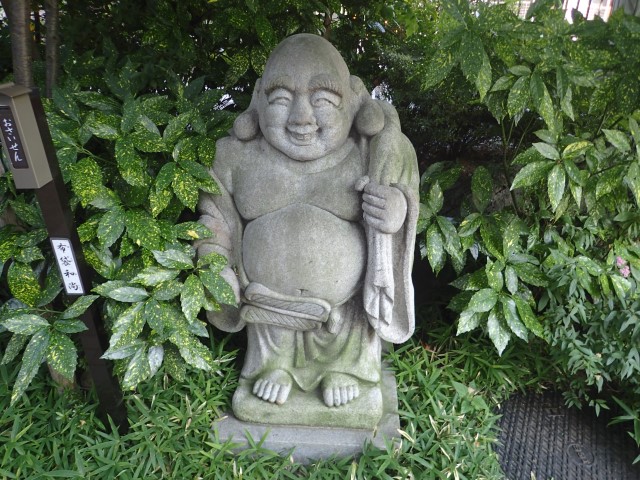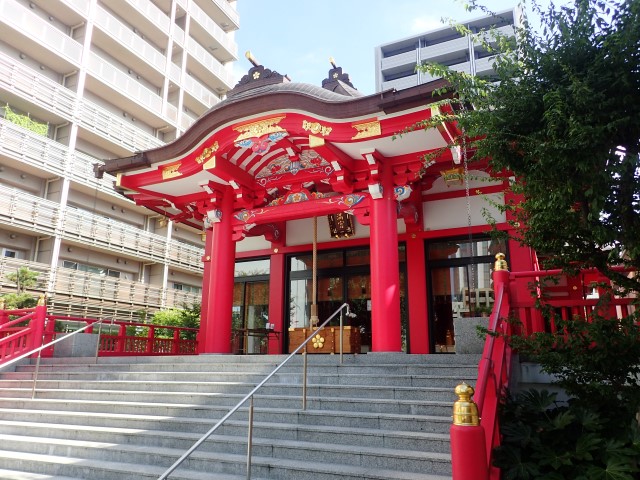 Check out the location of Naruko Tenjin Shrine in Shinjuku Tokyo
Check out the most popular articles about Shinjuku Tokyo
[do_widget id=wpp-5]