Ameya-Yokochō Markets – Ueno Tokyo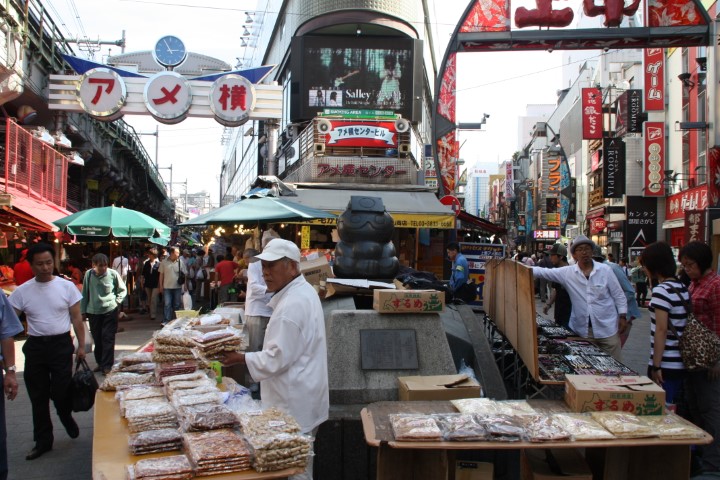 Ameya-Yokochō is an open air market place located close to Ueno Train Station in northern part of Tokyo. The market is located down 2 pedestrian only alley ways, running next to the train line between Ueno and JR Okachimachi station. The laneways are lined with around 400 small shops and stalls selling a range of fresh fruit and vegetables, clothing, shoes and there are loads of cheap street food available.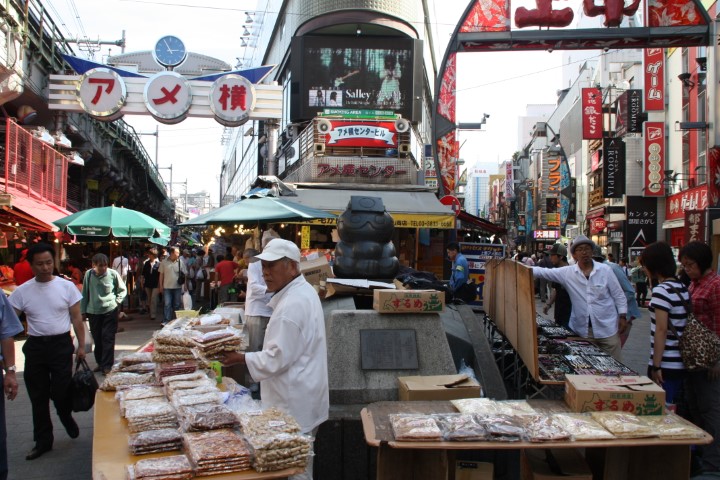 Ameya-Yokochō means 'Candy store lane' and there are indeed loads of stalls selling sweets, lollies, cakes and confectionery. The markets are open every day of the week, the busiest times are in the mornings and on the weekends.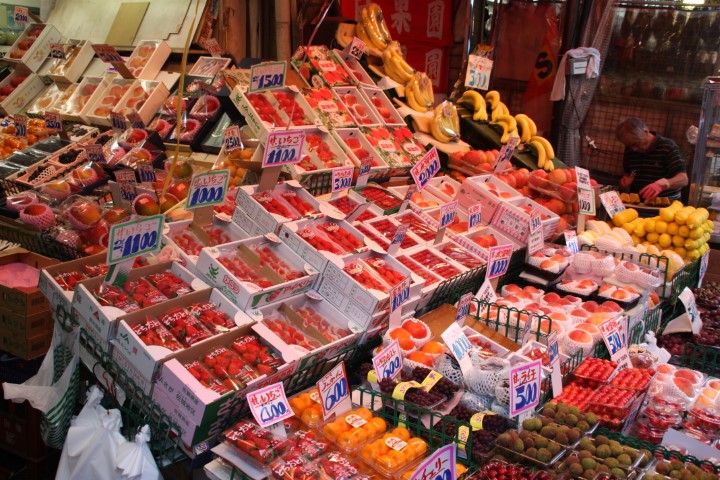 The street food available at Ameya-Yokocho ranges from cheap sushi and sashimi, deep fried meats and vegetables on sticks to some small Izakayas where you can have a cheap meal and a few beers. The sushi is very reasonable priced, ranging from 100 – 200 yen per piece.
For something sweet, there are a few stores selling soft serve ice cream in vanilla flavour or the popular Japanese Green-tea flavour.
The shops and stalls are open from 10am – 8pm. Many of the stores are closed on Wednesday.
If you arrive into Ueno Station, take the South exit and you just have to cross the road and you are at Ameya-Yokochō.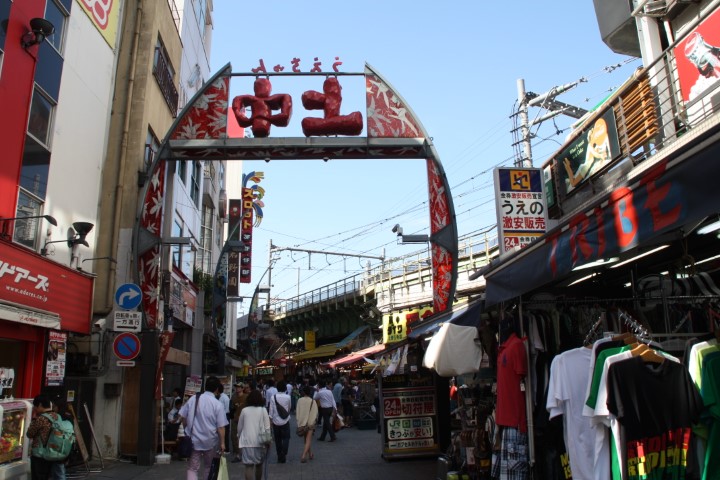 There are loads more famous tourist attractions in the Ueno area. You could start by visiting Ameya Yokocho market and then visit Ueno Park. You could spend a few hours in Ueno Park as there are loads of temples and shrines as well as the Tokyo National Museum, National Museum on Western Art, the National Science Museum and the Tokyo Metropolitan Art Meseum.
Also located within Ueno Park is the famous Ueno Zoo which is the best zoo in Tokyo to visit. One of the most popular animals to visit at the Ueno Zoo are the Chinese Panda.
Read more about the Tourist Attractions in Ueno Tokyo
Check out the location of Ameya-Yokochō markets in Ueno Tokyo
[do_widget id=wpp-22]