Balinese Traditional Dance – Kecak Dance and Fire Dance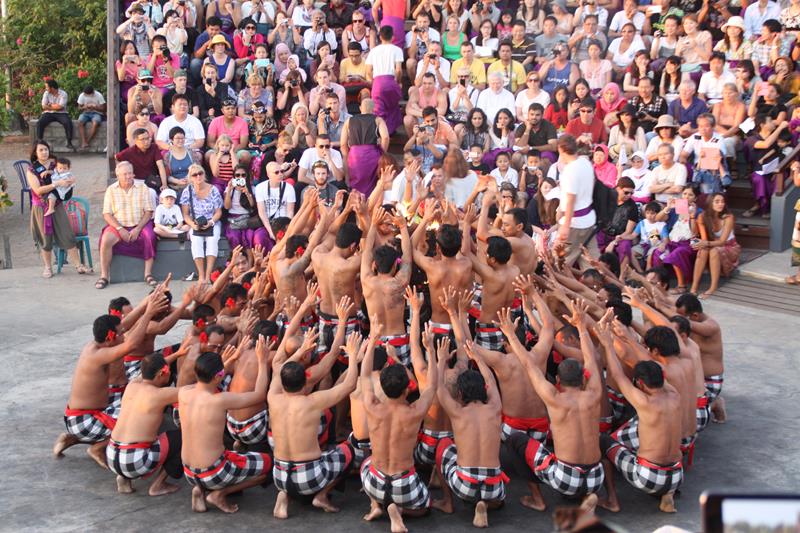 If you visit Bali just for a relaxing holiday, sipping cold cocktails beside the hotel swimming pool, or laying on the beach. Or you visit Bali for a bit of surfing, you should at least try to get out and experience some of the cultural sites and experience Bali has to offer.
There are plenty of impressive Hindu temples around the island of Bali which are great to take some photos. There is one cultural experience in Bali I suggest everyone go and see at least once and that is the Kecak Dance and Fire Dance. You can see these traditional Balinese dances performed in a few places in Bali like in Ubud. In my opinion the best place to see these dances are at the sacred temple of Uluwatu.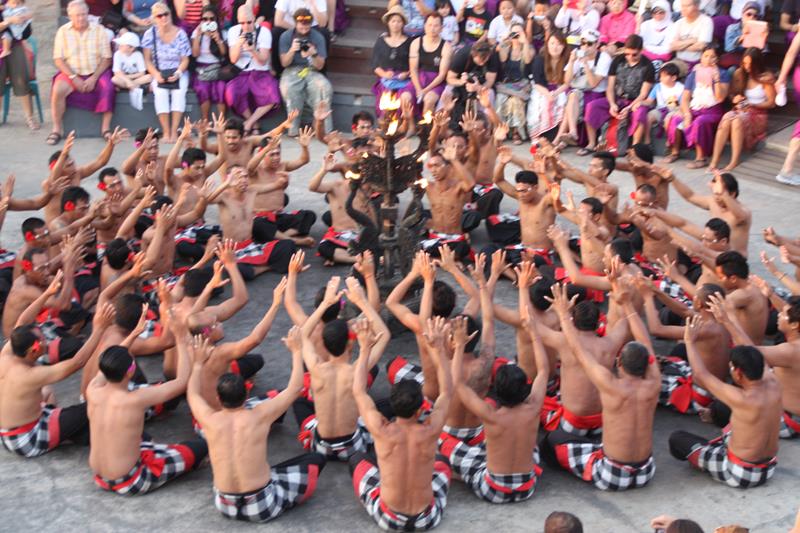 The Uluwatu temple is located on the Uluwatu head lands which take around 1 hour to drive to from Kuta, or around 1.5 hours from Sanur. Every evening at 6pm a performance of the Kecak and Fire Dance are performed in a large stadium next to Uluwatu Temple. As the sun goes down the performance begins.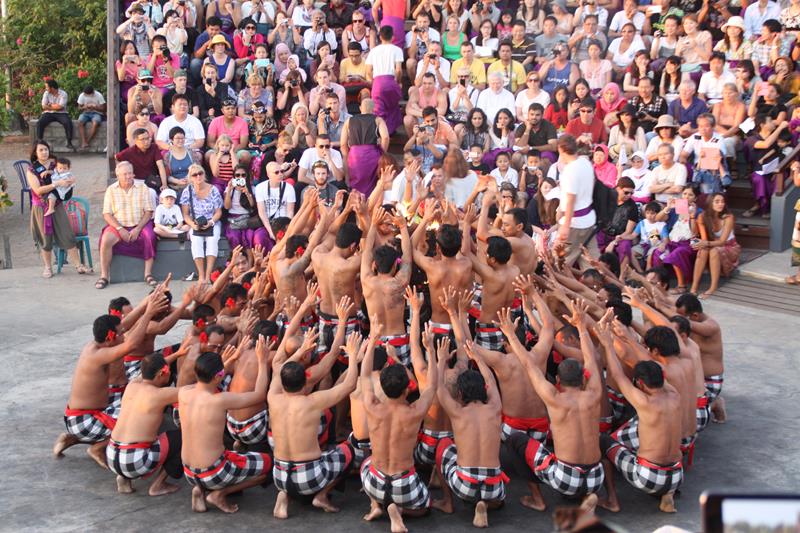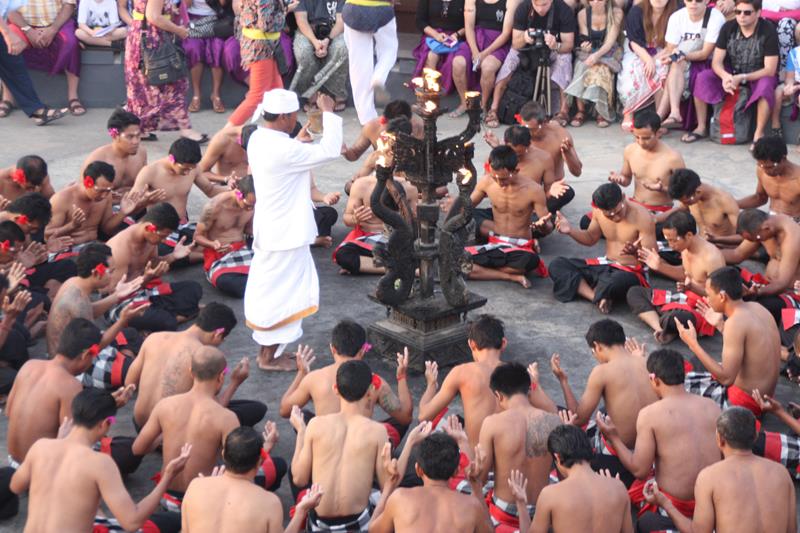 The Kecak dance and fire dance are performed together telling the epic Hindu story of Ramayana. There are various characters throughout the performance including King of Alengka who lusts after Sita who is married to Prince Rama heir to the throne of the kingdom of Ayodya, Other characters include Hanoman monkey hero and Garuda the king of all birds. Read the full story that the Kecak and Fire Dance tell.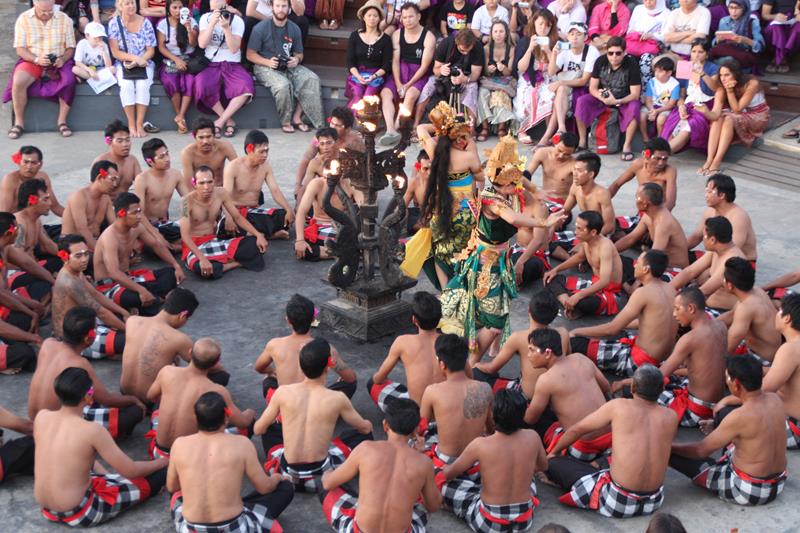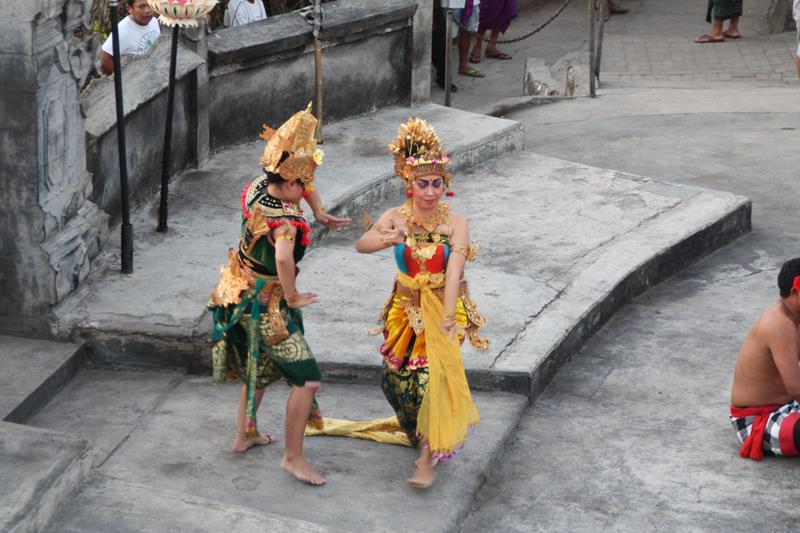 Over 1000 people see the performance at Uluwatu everyday. It is best to get there atleast 1 hour before the performance begins to ensure you get a ticket. I really think it worth visiting the Uluwatu temple first so get there a few hours before, check out the temple and also the amazing view over the ocean from the cliffs that the temple are built on. There are lots of cheeky monkeys that hang out around the temple and along the wall at the top of the cliff. Watch your personal items, cameras, sunglasses, purses as these monkeys like to steal things from tourists.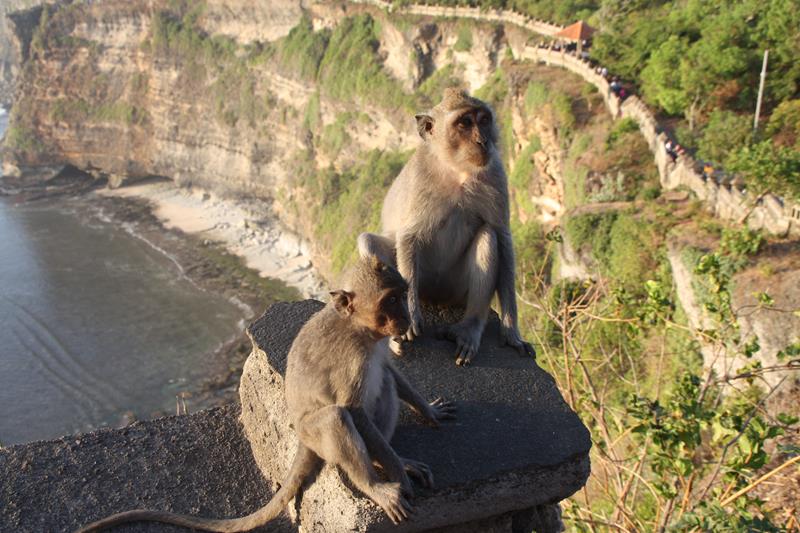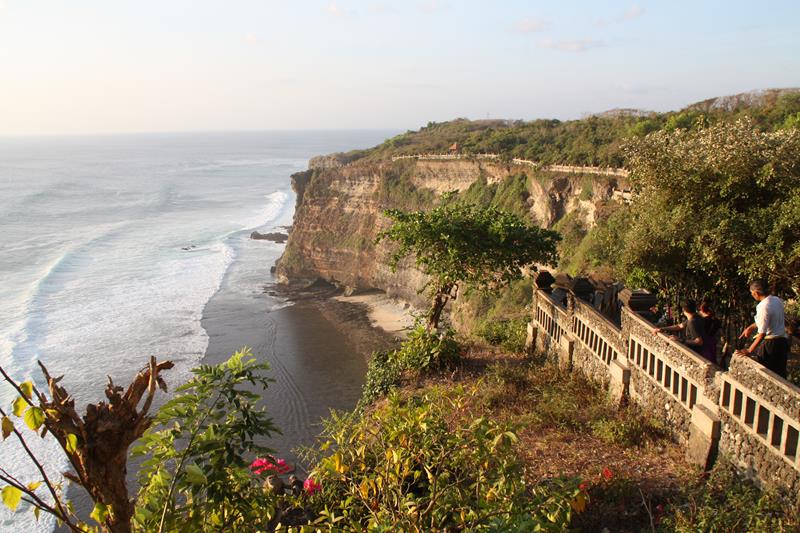 Read more about Bali Indonesia.
[do_widget id=wpp-8]