Pasar Senggol Balinese Night Market Restaurant Nusa Dua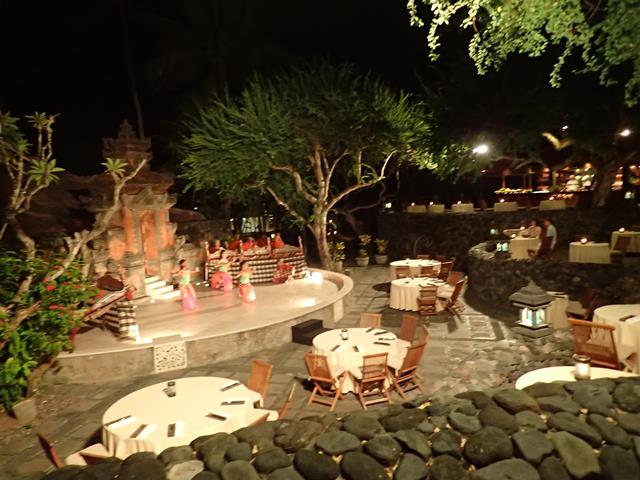 Pasar Senggol is one of the best restaurants in Nusa Dua Bali. Located with the Grand Hyatt Hotel Nusa Dua, Pasar Senggol is a traditional Balinese night market with a huge selection of buffet food, arts and crafts stores selling lots of traditional arts and crafts and they have a nightly performance of Balinese dancing starting at 7.30pm.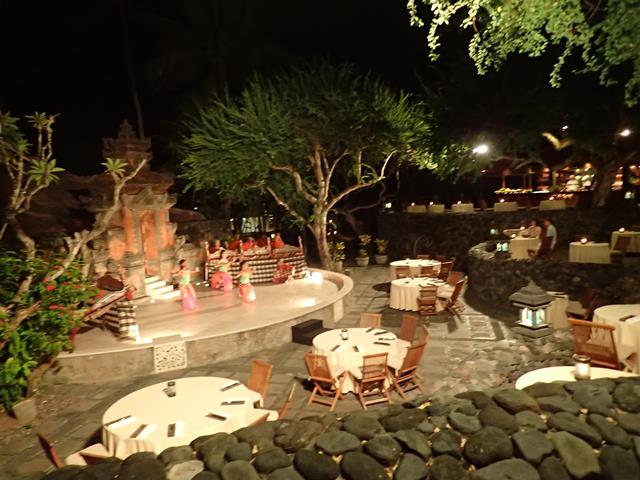 A nice romantic restaurant, dining under the stars with candle light tables set in an amphitheater with all tables having great view down to the main stage where the Balinese dancers and musicians perform.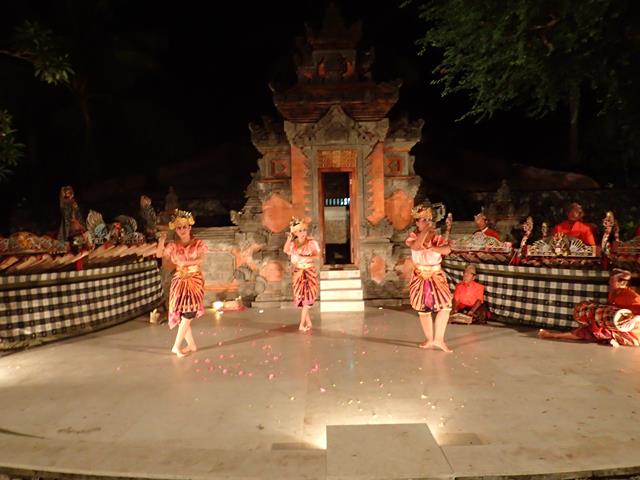 Around the top part of Pasar Senggol are 4 wooden huts where the buffet food is on the display. There is so much food to choose from, all traditional Balinese food including Babi Guling (roast pork), Bebek Garing (crispy duck), grilled seafood including huge prawns, fish and calamari, a choice of chicken or beef satay sticks, noodle and rice dishes and a huge display of fresh fruits and desserts.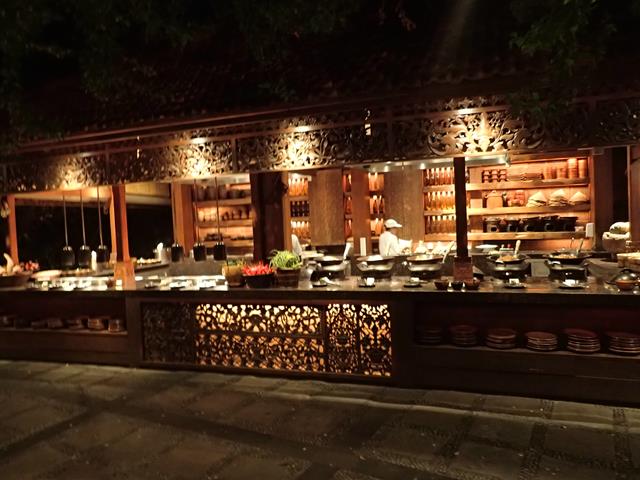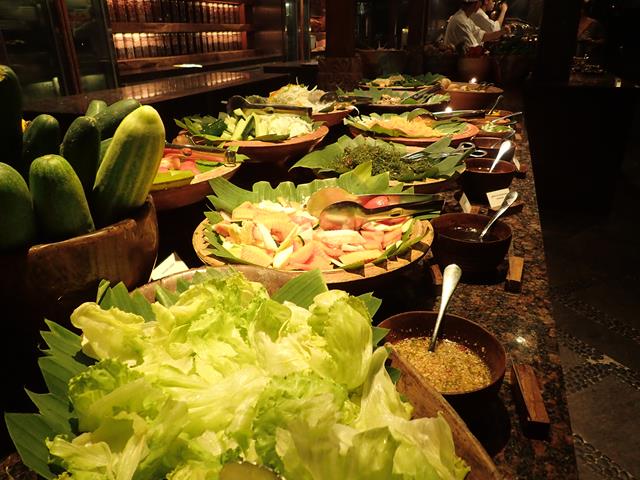 The nightly Balinese dance performance starts at 7.30pm and only goes for around 40 minutes. At the end of the performance they encourage dinners to join the dances on stage for some Balinese dancing and then an opportunity to take photos with the dancers.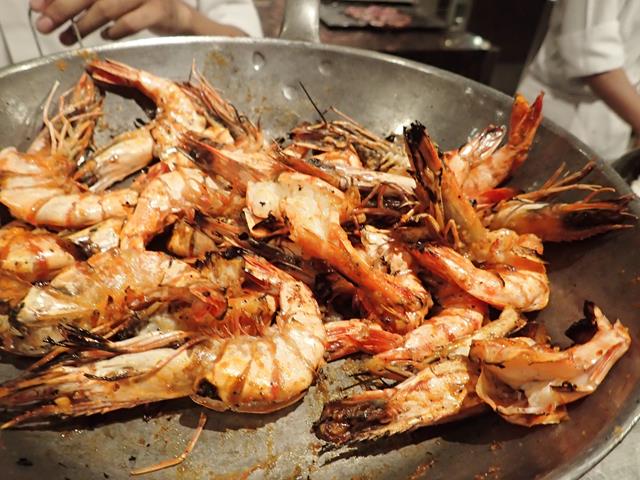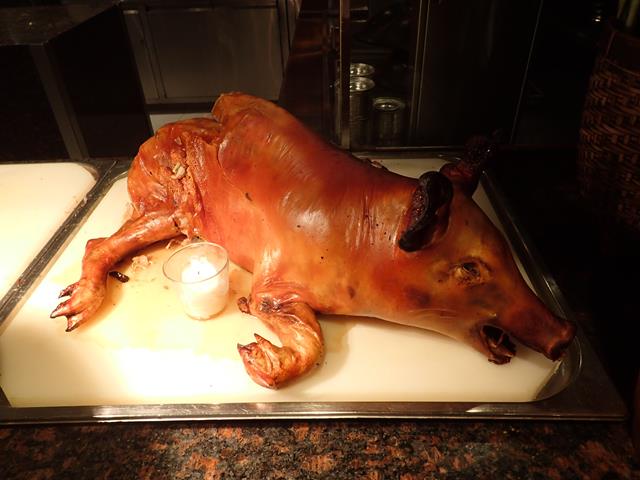 Just outside the restaurant are lots of small stalls with the arts and crafts. Many of the stalls have the owners making their traditional wooden arts.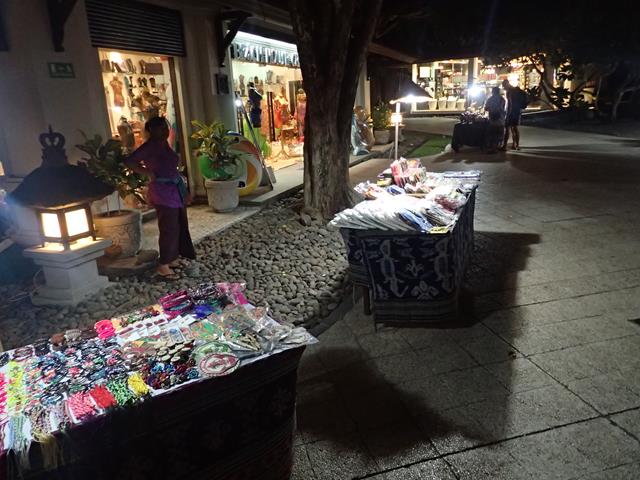 The drinks are expensive here at Pasar Senggol. A vodka and soda is 142,000Rp +21% (11% tax and 10% service charge) that is 171820Rp (over A$17 for a vodka). A glass of wine is 95000Rp +21% is 114950Rp (close to A$12 for a glass of wine). This restaurant is in a 5 star hotel so the drink prices are expected.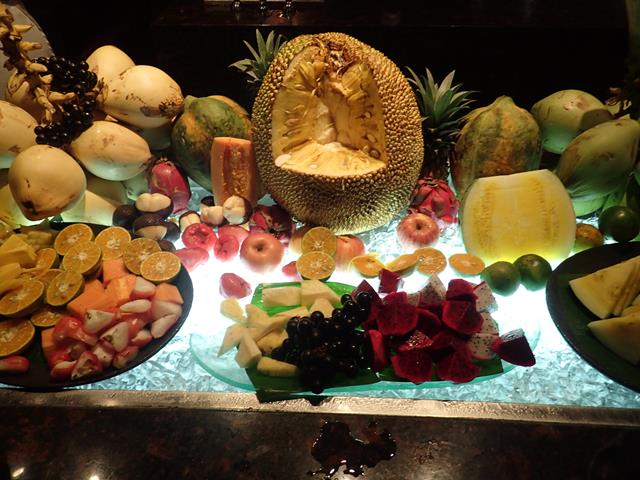 Pasar Senggol Contemporary Balinese Night Market
Grand Hyatt Hotel
Nusa Dua Bali
Website: www.pasar-senggol.com
Open 7 nights a week from 7pm – 10pm
Check out the most popular articles about Bali on this site:
[do_widget id=wpp-8]