Sanur Beach Bali – Great Family Holiday Destination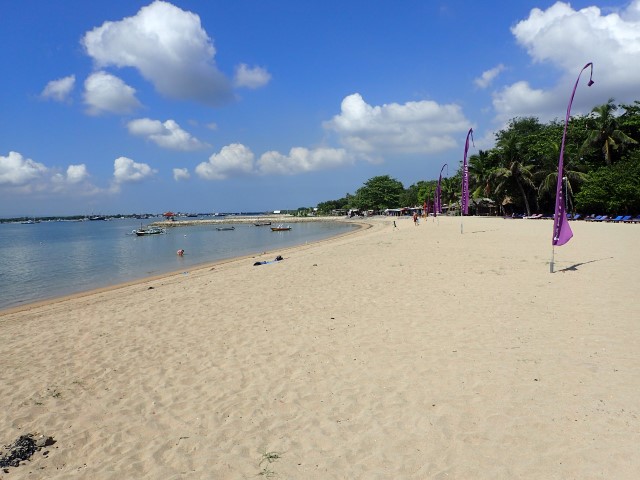 Sanur Beach in Bali is one of the great tourist areas of Bali to stay, especially for families. Sanur Beach is only 30 minutes drive from Bali Ngurah Rai International Airport. With a small village feel, I rate Sanur Beach as one of the best family holiday destinations in Bali.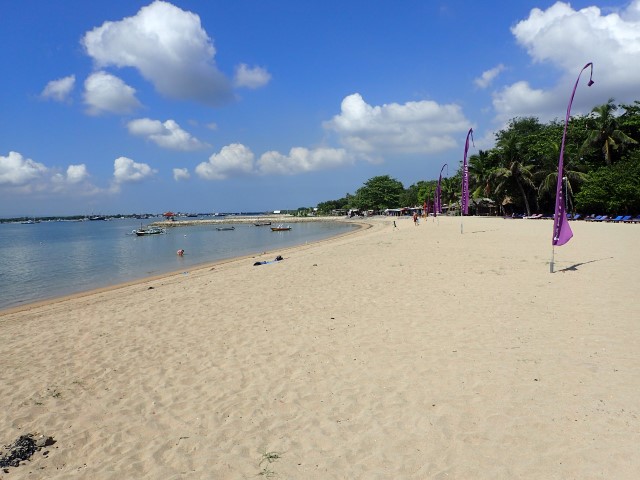 Sanur Beach was the first location for a beach resort in Bali and is still a very popular beach resort destination. While Kuta and Seminyak get a higher number of tourists staying there, Sanur still has a laid back atmosphere and one of the best beaches in Bali. Sanur has a real village feel and there is very little traffic passing through the main tourist area of Sanur, so much quieter than the busy Kuta and Seminyak areas.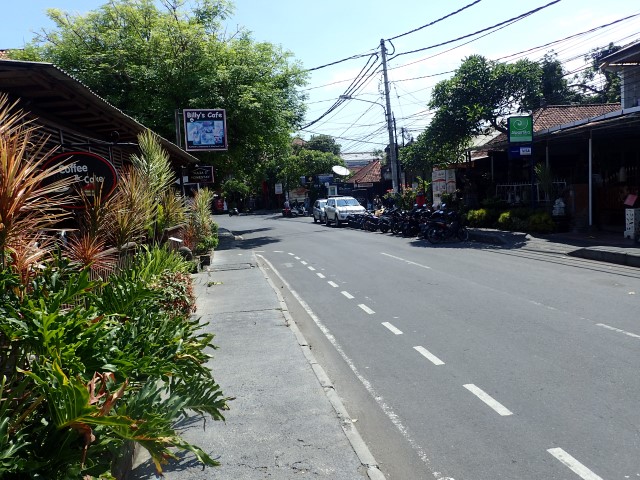 If you are looking for a relaxing holiday laying on the beach or beside your hotels swimming pool, or you want an action packed holiday then Sanur is a great place to stay.
Sanur Beach has a long stretch of white soft sand and as there is a reef right off the beach, the waters off the beach don't have large waves which make it perfect for swimming and snorkeling. Sanur has a great range of water sports available.
Snorkeling at Sanur Beach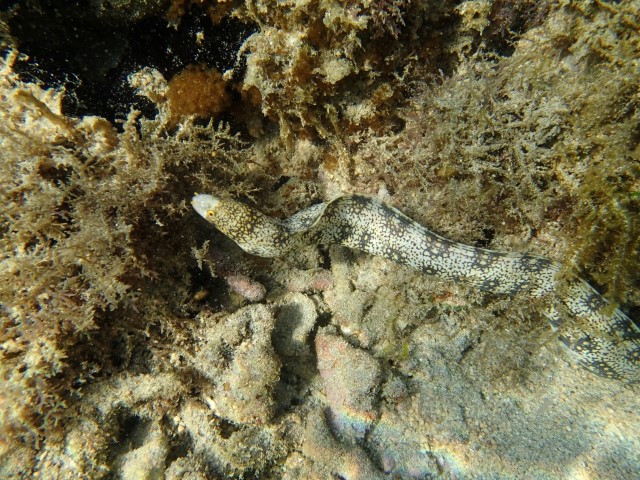 Sanur Beach is one of the best places to snorkel in Bali. At low tide you can snorkel around Sanur and see some great marine life including small moray eels, nudibranches, Scorpion Fish, Lion Fish and lots of other types of tropical fish. If you are into scuba diving there are load of scuba dive shops in Sanur which take you on dive trips to the various dive sites not too far away from Sanur. Also at Sanur is Bali Seawalker which is an underwater walk with a helmet which supplies you with air to breath. The Bali Seawalker experience is available for anyone 10 years or older.
Day Trips from Sanur
Not far from Sanur are some of the best attractions Bali has to offer. You can do some very easy day trips from Sanur. Check out these attractions close to Sanur which you can do an easy day trip to:
Bali Safari Marine Park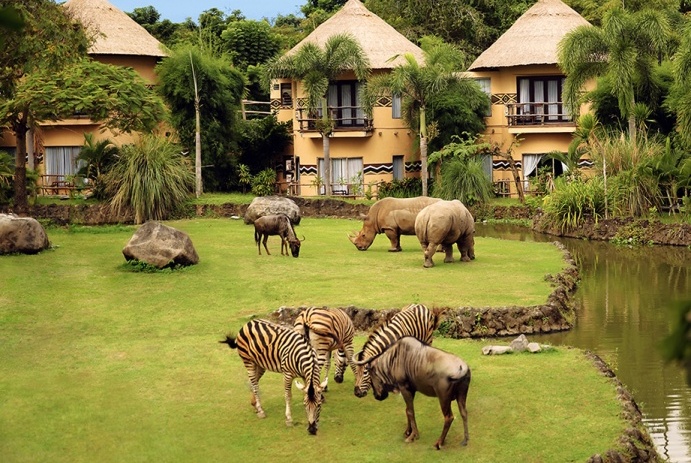 Around 40 minutes drive from Sanur is the Bali Safari Marine Park which is an open zoo with animals from all around the world. There are elephant rides and a water park. Read more about Bali Safari Marine Park.
The Bat Cave Temple (Pura Goa Lawah)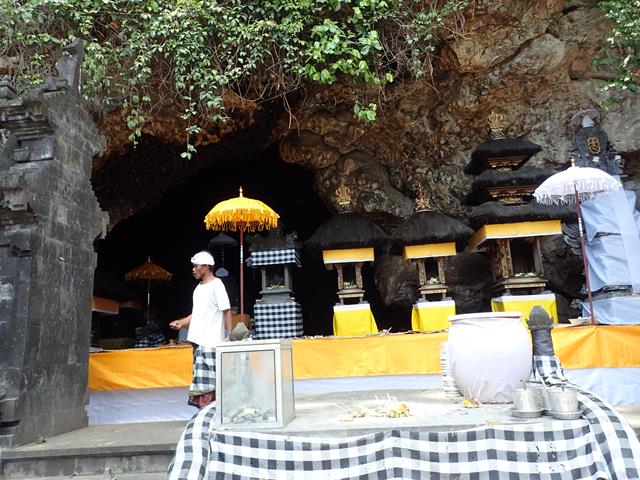 Around 30 minutes drive north of Sanur is Pura Goa Lawah – The Bat Cave Temple. This is a small natural cave which is home to thousands of bats. A hindu temple has been formed at the front of the cave where worshippers come to pray.
Water Palace Gardens – Tirta Gangga Bali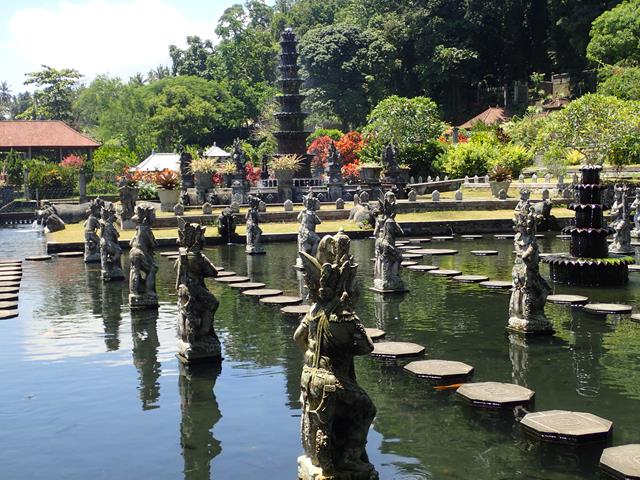 Around 2 hours drive north of Sanur is the Tirta Gangga – Water Palace Gardens. This is a beautiful water garden built in 1948 by the last Raja (King) of Karangasem.
Nusa Lembongan Island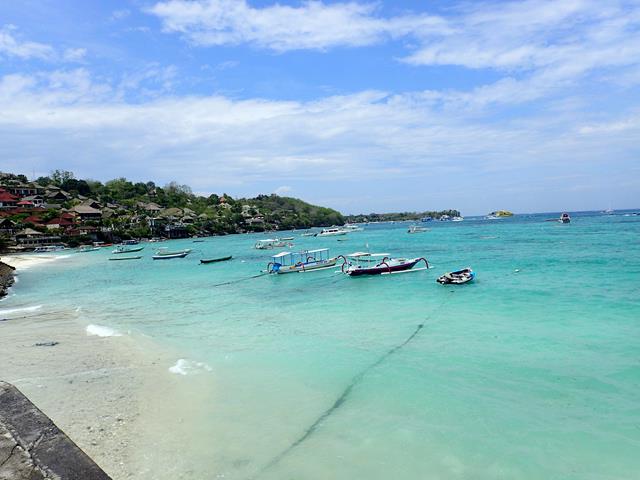 Nusa Lembongan Island is a must visit island of Bali. You can catch a ferry directly from Sanur across to Nusa Lembongan in around 35 minutes, so it is very easy to do a day trip across to the island. There are boat trips that go over to Nusa Lembongan for day trips for snorkeling, or you can catch the public ferry across and stay in loads of hotels on Nusa Lembongan. If you have plenty of time in Bali I highly suggest staying for a few days in Nusa Lembongan as it is beautiful place to stay.
Read more about Nusa Lembongan.
Restaurants at Sanur Beach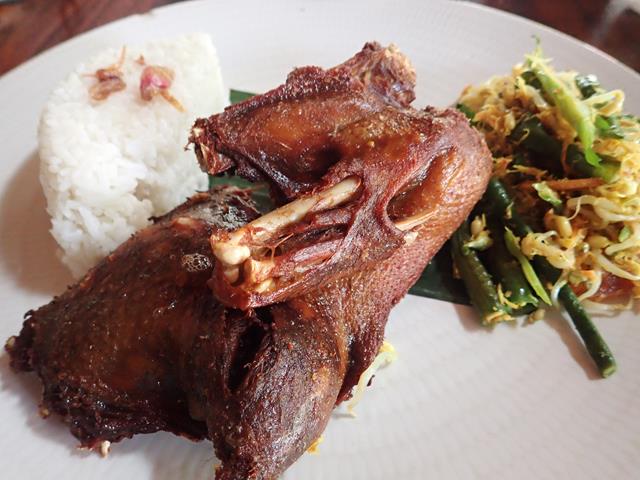 There is a huge range of restaurants at Sanur Beach to cater for all tastes. There are loads of restaurants serving traditional Balinese and Indonesian food, as well as lots of international restaurants like Japanese, Chinese, Italian and a good selection of cafes serving up some of the best coffee in Bali. I can highly recommend the great Balinese dish of Crispy Duck at Warung Pregina Restaurant.
Check out these restaurants in Sanur
Hotels in Sanur
There is a great selection of hotels and beach resorts in Sanur to suit every budget. There are high end beach resorts and family style hotels and cheaper budget accommodation.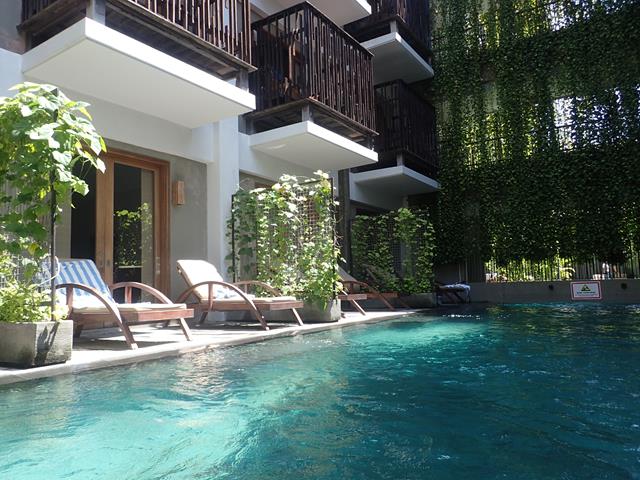 For a great family hotel, we recommend The Oasis Lagoon Hotel. The Oasis Lagoon Hotel is located right in the heart of Sanur, just a few minutes walk to the beach. If you book a room on the ground floor, the rooms have direct access to the lagoon swimming pool.
Read our review for the Oasis Lagoon Hotel Sanur.
Check out the Best Hotels to Stay in Sanur Beach
Check out a full list of hotels in Sanur