Ta-Im Israeli Restaurant Tokyo Japan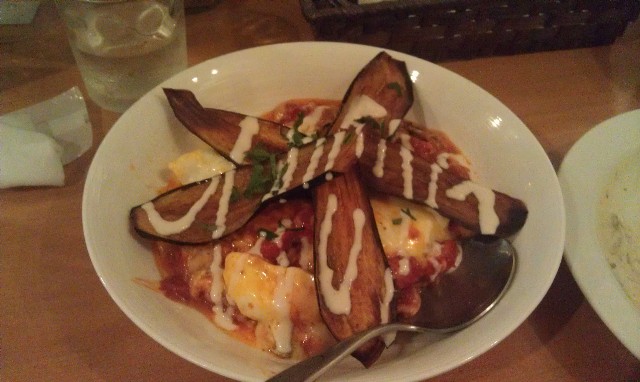 I had eaten at plenty of different types of restaurants in Tokyo before. I had never even seen an Israeli restaurant (here in Tokyo or anywhere else I had traveled to). That is, before I went to Ta-Im Israeli Restaurant, just down the road from Ebisu in Tokyo. I went out for dinner with a Japanese friend and she had suggested we try the food there. Israeli? Wow I had never tried Israeli food before so I was keen to try.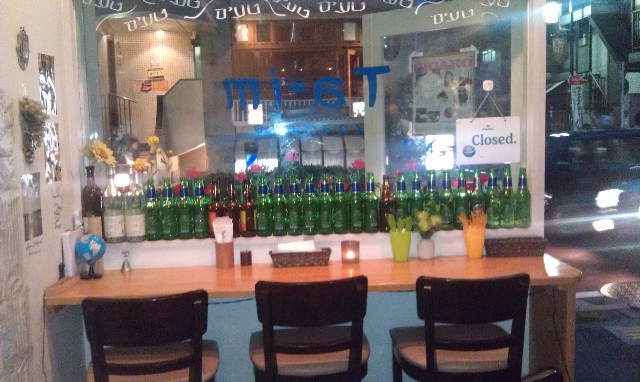 We jumped on the train to Ebisu Train Station, just 1 station away from Shibuya and then it was around a 15 minute walk to Ta-Im Israeli Restaurant. The restaurant is tiny, with just 6 stools around a bar area where the husband (from Israel) and wife (Japanese) cook the meals right in front of you. There were a few other stools with a bench at the front of the restaurant near the window. All up the restaurant couldn't fit more than 10 people.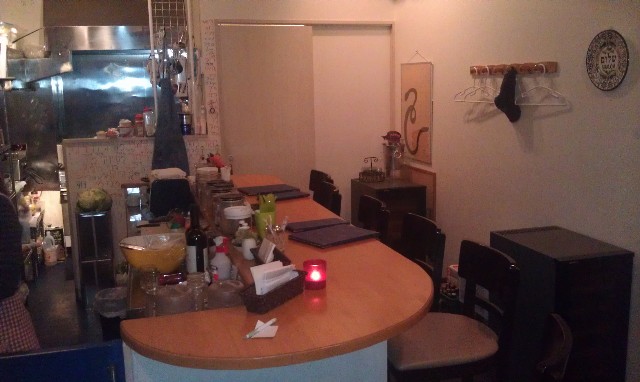 We ordered some beers and browsed through the menu. As I discovered, Israeli food is pretty much the same as other Middle Eastern food with falafel, hummus, kebabs, tabouli salad. We ordered some of the home made falafel, some tabouli salad, hummus and some flat bread.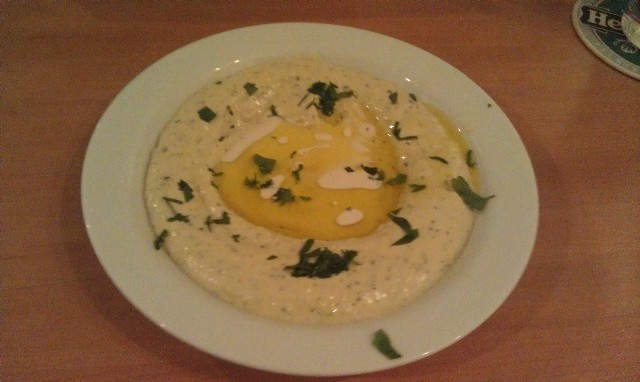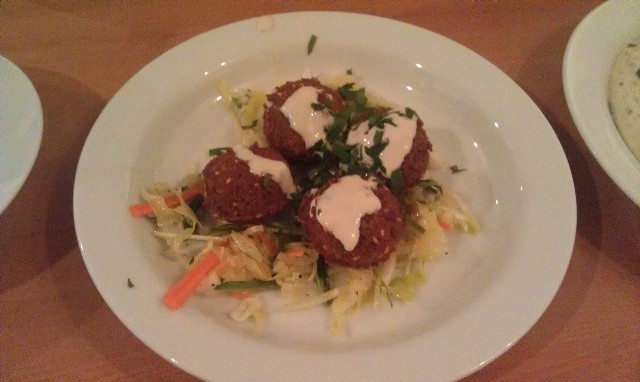 There was one dish on the menu I had not heard of before called shakshouka. The chef explained to us that in Israel, Shakshouka can be eaten any time of the day, breakfast, lunch or dinner. Shakshouka is a dish made with poached eggs, a tomato sauce with diced onion, peppers and spiced with cumin. Here they top it with eggplant. I really loved this dish. It is simple delicious. I wish I had discovered it earlier.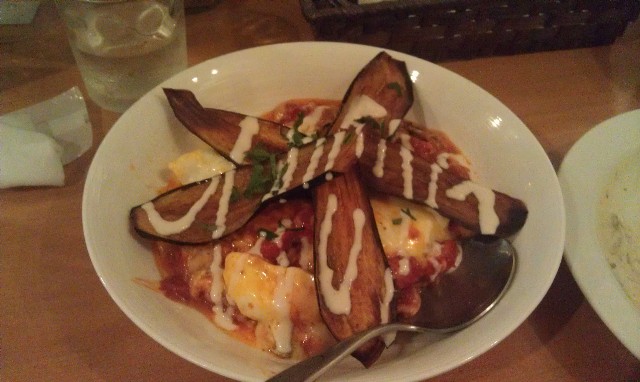 As well as discovering Shakshouka for the first time I also learned some Hebrew at this Restaurant. It turns out Ta-Im in Hebrew means Tasty. And I can assure you the food at Ta-Im Israeli Restaurant is very tasty.
Dan is the owner and chef at Ta-Im and he is a lovely guy and serves up awesome food and of course he speaks English which makes it easy to order and find out all about the food he is serving. If you like Middle Eastern food or have never tried it, make a trip into Ebisu and try the food at Ta-Im Israeli Restaurant. This restaurant is totally kosher!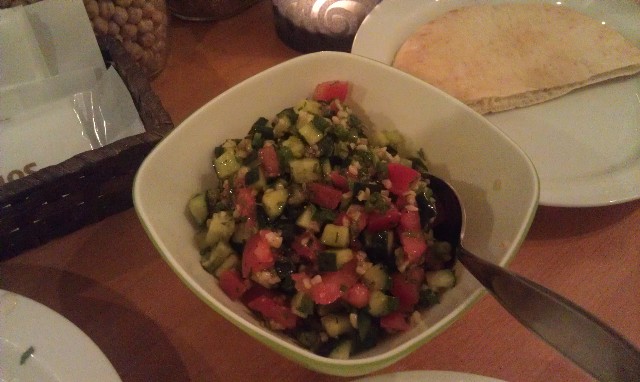 Ta-Im Isreali Restaurant is located at
1-24-16 Ebisu
Tokyo
Ph: (03) 5424 2990
Open for lunch from 11.30am – 2.30pm and dinner 6pm – 11pm.
See our other Tokyo Restaurant Reviews