Best Beaches in Vietnam on Phu Quoc Island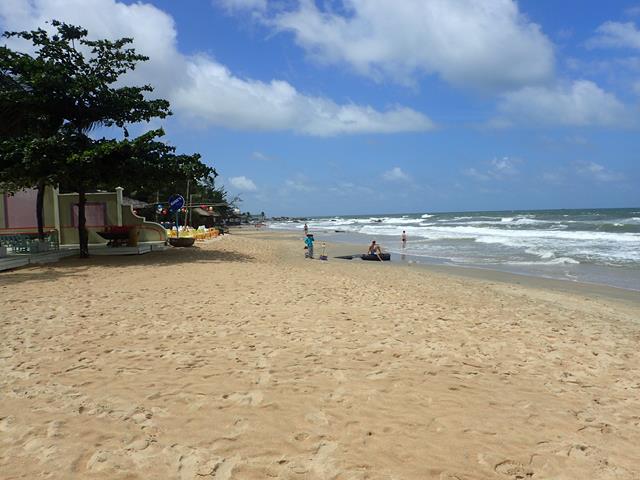 You have probably heard of the beautiful beach side towns of Danang and Nha Trang in Vietnam but there are more beautiful beaches to be found in Vietnam. The best beaches in Vietnam are located on Phu Quoc Island which is actually found off the coast of Cambodia but historically is part of Vietnam.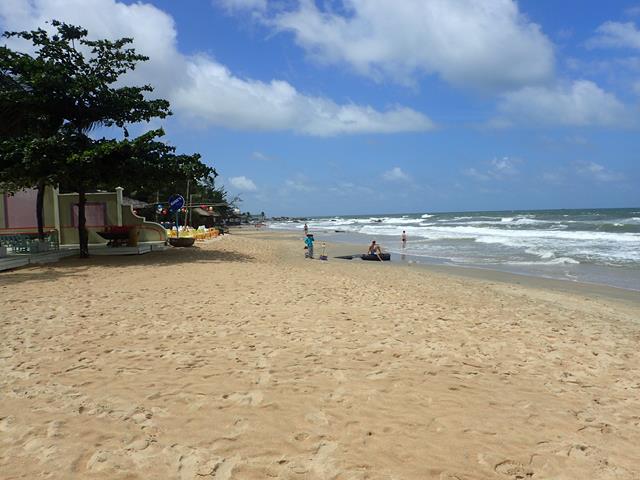 Development on Phu Quoc island is really ramping up. For more than 10 years Phu Quoc Island has been touted as the next Phuket, with loads of tourists arriving to enjoy the beautiful beaches and laid back atmosphere of the island.
Phu Quoc Island is quickly becoming a busy tourist destination. It's actually a Special Economic Zone which means you do not need to get a travel Visa to visit there. This means you have to fly directly to the island rather than flying into the Vietnam mainland where you do need a travel Visa. At this stage there are only 2 direct flight from outside of Vietnam, from Guanghou in China and from Stockholm Sweden (who would have though there were direct flights from Sweden to Phu Quoc Island!). There used to be direct flights from Singapore and Bangkok though those flights don't operate anymore. I'd say it wont be long before more direct flights are scheduled to Phu Quoc.
Best Beaches on Phu Quoc Island
There are lots of beautiful beaches on Phu Quoc Island. There are loads of tiny deserted beaches scattered around the island. The most popular place to stay on Phu Quoc Island is Long Beach which is only 15 minutes away from the airport. There are loads of beach resorts found along Long Beach.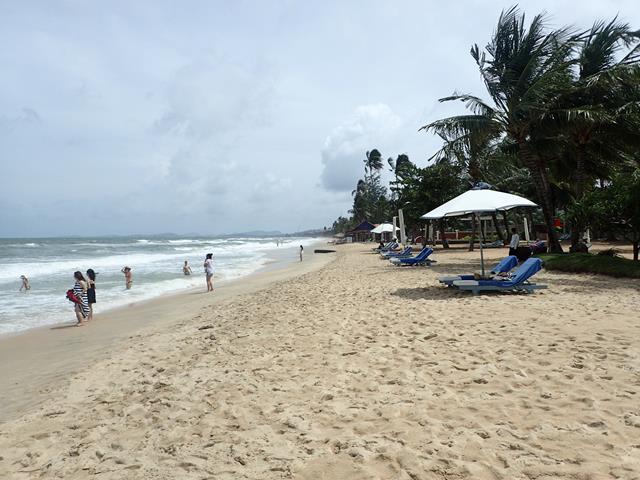 The most beautiful beach on Phu Quoc is called Sao Beach and is located right at the southern end of Phu Quoc island, around 40 minutes drive from Long Beach. There are some nice restaurants at Sao Beach so you can spend a few hours swimming and eating and drinking. The sand on Phu Quoc is the softest and whitest sand of any beach in Vietnam.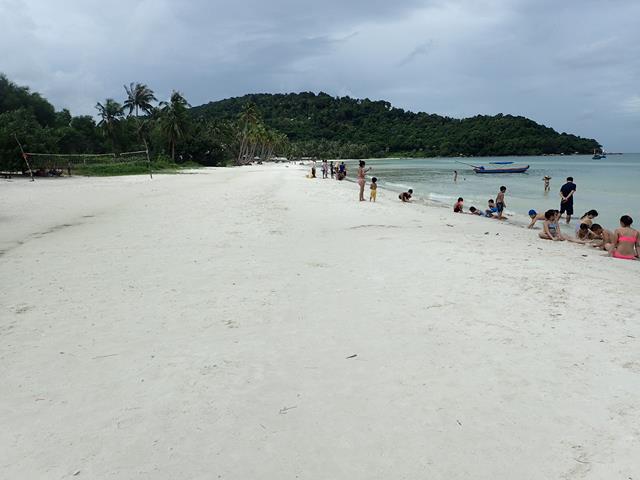 Best Beach Bar on Phu Quoc Island
As things develop on Phu Quoc Island, more and more beach bars are opening, mainly along Long Beach. The best beach bar to visit is called Rory's Beach Bar, located on Long Beach, right next to La Varandah Beach Resort. Read more about Rory's Beach Bar.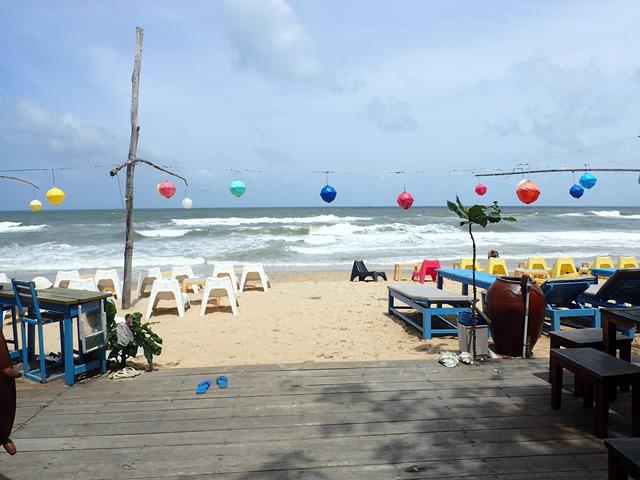 Scuba Diving on Phu Quoc Island
One of the most popular activities on Phu Quoc Island is scuba diving. There are a group of islands off the north coast of Phu Quoc, and another set of islands off the south coast of Phu Quoc which is where the boats take the scuba divers.
Check out these Scuba Diving Shops on Phu Quoc Island
Flipper Diving Club Flipper Dive only operate in the high season of Phu Quoc Island. During the rainy / wet season on Phu Quoc, Flipper Diving Club moves their operation to Nha Trang.
Airlines that fly to Phu Quoc island
Phu Quoc International Airport was opened in 2012. A number of direct flights from Bangkok and Singapore started then stopped but I'd say more and more airlines will take up direct flights to Phu Quoc once more of the luxury resorts open their doors. Built it and they will come!
China Southern Airlines from Guangzhou
I was told there were direct flights from Stockholm Sweden to Phu Quoc Island though I have have not found any airlines that fly this route. There were reports that Thomson Airways were going to start  a weekly flight from Stockholm to Phu Quoc.
Domestic Flights from Vietnam to Phu Quoc Island
There are direct flights from Ho Chi Minh City, Hanoi, Haiphong and Can Tho to Phu Quoc Island. A flight from Ho Chi Minh City to Phu Quoc only takes 40 minutes.
Hotels on Phu Quoc Island
I can highly recommend La Verandah Beach Resort on Long Beach which is a 5 star hotel operated by the Accor Group of Hotels. I spent 5 nighs at La Verandah and it is an excellent hotel.
I booked via the Agoda Website and got a very good price for my stay.