Misono Japanese Steakhouse Surfers Paradise Gold Coast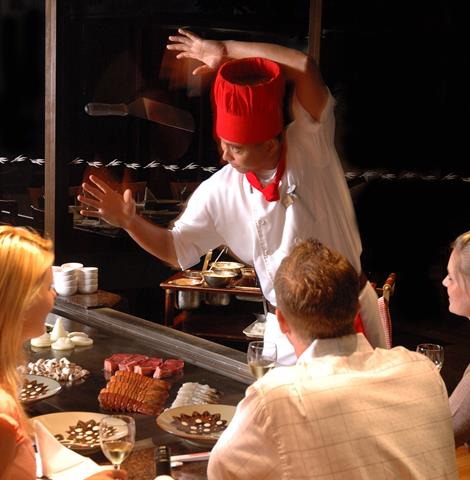 Misono Japanese Steakhouse is a teppanyaki restaurant located within the Marriott Resort and Spa in Surfers Paradise Gold Coast Queensland.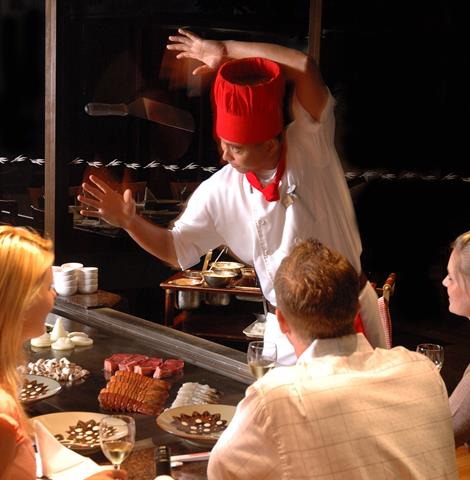 The expert teppanyaki chefs prepare your food right in front of you on the huge hot plates. This is not your standard restaurant but a unique dining experience with the highly trained chefs slicing, dicing and juggling their utensiles and your food in an entertaining performance and of course delivering a delicious Japanese meal.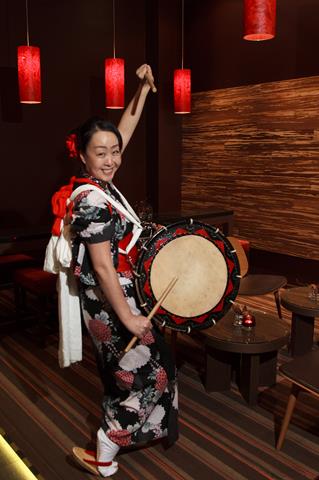 On the menu is a huge variety of teppanyaki banquets with a mix of meat, seafood and vegetables to all be cooked on the hot plate. Some examples of the set courses include the Henry's Choice which is fillet steak, chicken and pork tenderloin, the Misono Delicacy which is salmon, chicken and large prawns or the Misono Surfers Paradise course which is wagyu steak and lobster tail.
Misono Japanese Steakhouse
Marriott Spa and Resort
Level 3
158 Ferny Ave
Surfers Paradise
Gold Coast
Ph: 07 5592 9770
Website: Misono Japanese Restaurant