Sushi Ave Japanese Sushi Restaurant Surfers Paradise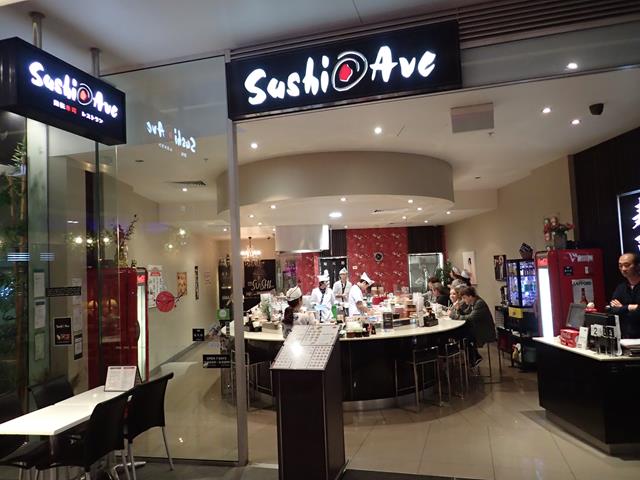 I very rarely eat at a Sushi train restaurant as generally they are pretty bad. I ate at Sushi Ave a few years ago and remember it being pretty good. So when staying at the Hilton Hotel in Surfers Paradise and feeling like a light meal for dinner I decided to go back. 2nd verdict. Sushi Ave is as good as it gets for a sushi train restaurant. Sushi Ave is located right next to the Hilton Hotel in Surfers Paradise and serve up some good quality sushi at very reasonable prices.
After having a big lunch I thought I would only have 2 or 3 plates of sushi. I was really enjoying the sushi at Sushi Ave and ended up putting away 5 plates and with a nice hot sake to go with it.
As well as the huge selection of sushi plates going around the sushi train, you can order lots of other traditional Japanese food including kaarage fried chicken, Gyoza dumplings, Okonomoyaki (Japanese Pancake), Takoyaki as well as lots of different types of rice bowls. They also have a good selection of desserts, some are already going around on the train, others like the ice cream you order from the waitresses.
You can sit at the sushi train counter or they have a large outside dining area.
Sushi Ave
G21 Hilton High Street
3113 Surfers Paradise Hwy
Surfers Paradise
Ph: (07) 5539 9888
Website: No website
Check out the location of Sushi Ave Surfers Paradise, right next to the Hilton Hotel Surfers Paradise