Best Ramen in Nishi Shinjuku Tokyo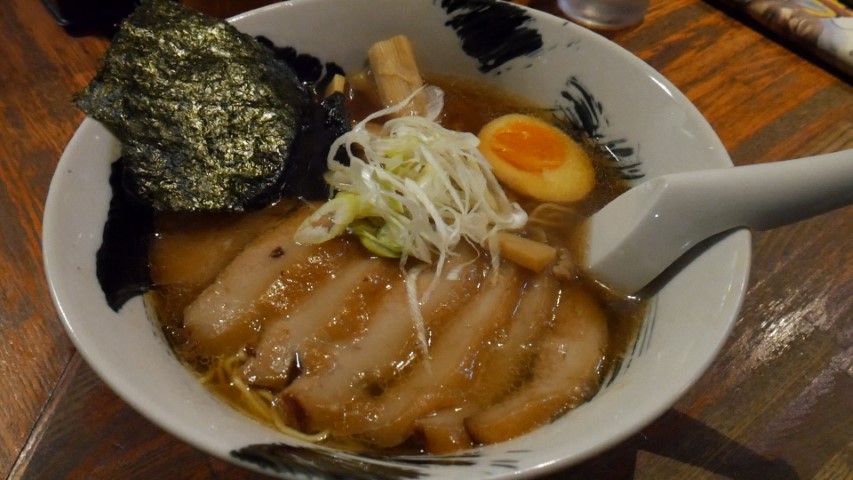 Nishi-Shinjuku is the area of Tokyo on the Western side of the busy Shinjuku Train Station. Many visitors to Tokyo stay in Nishi-Shinjuku as there are many business hotels like the Hyatt Regency Hotel, Hilton Hotel, Park Hyatt Hotel, Keio Plaza Hotel and the Washington Hotel.
Nishi-Shinjuku is also a popular place to stay as there are literally thousands of restaurants within walking distance.
One of the most popular food to eat in Japan is the delicious ramen noodle soup. So where can you get the best ramen in Nishi Shjinjuku? Here are the best restaurants in Nishi-Shinjuku to eat Ramen Noodle soup:
Ippudo Ramen Restaurant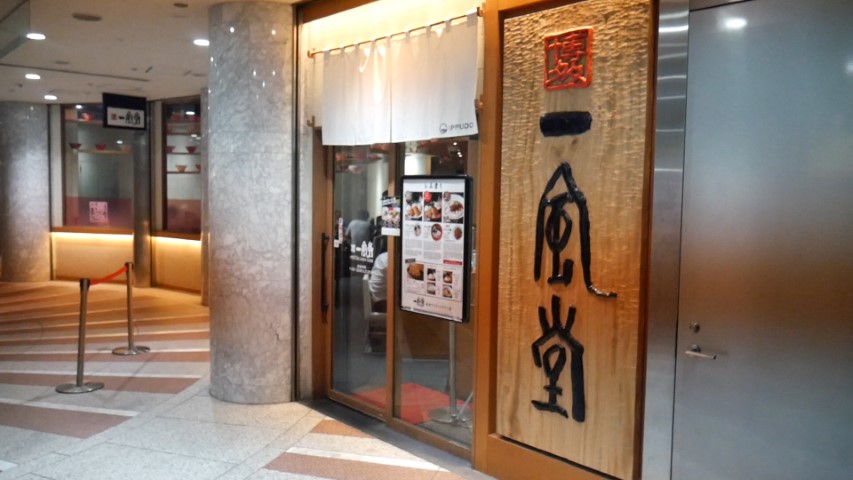 Ippudo is a famous chain of ramen restaurants all over Japan. In Nishi-Shinjuku, Ippudo have a restaurant within the Shinjuku i-Land Tower Building, which is only 2 minutes walk from the Hilton Hotel.
The ramen at Ippudo is fairly cheap at around 1,000 Yen for a large bowl of delicious noodle soup. They have a few different types of ramen soup at Ippudo. The most popular is their classic tonkotsu ramen with slow cooked pork slices. This deluxe ramen with the slow cooked pork is 1250 yen. You could have the standard tonkotsu ramen for just 850 Yen.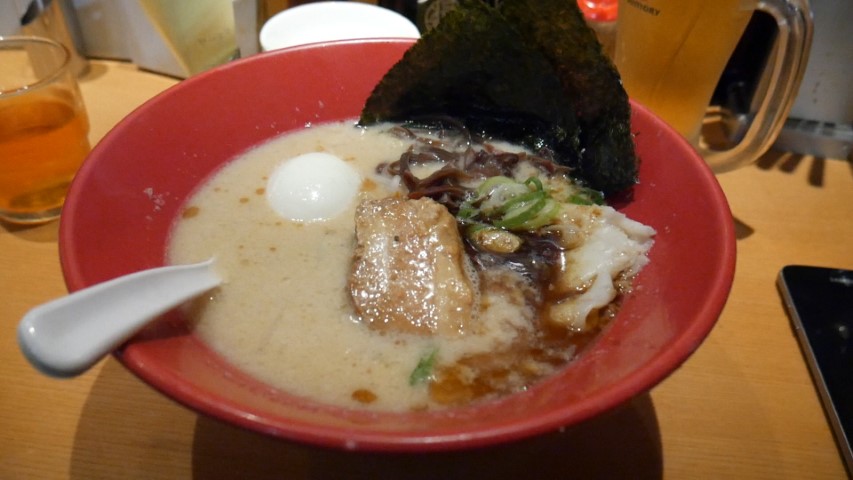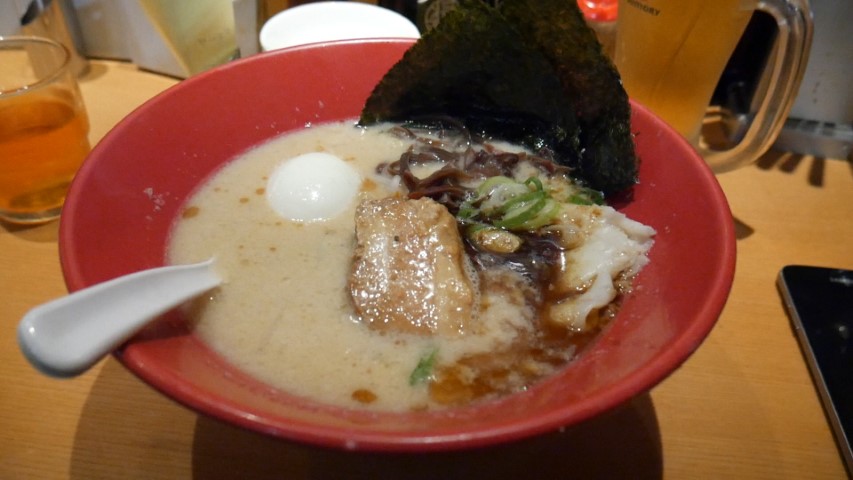 The other ramen I highly recommend at Ippudo is their Ippudo Karaka which is the tonkotsu ramen soup with a spicy beef in the soup. You can get different 8 levels of spice from spicy, extra spicy, extra extra spicy and knock your socks off spicy.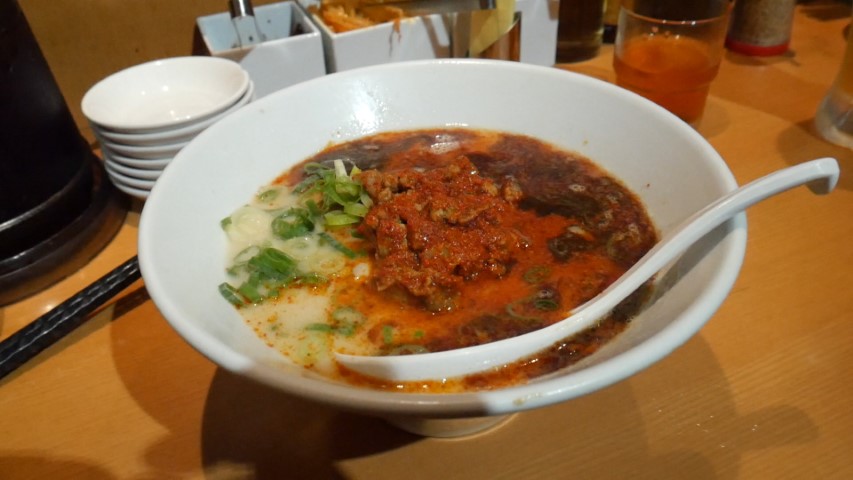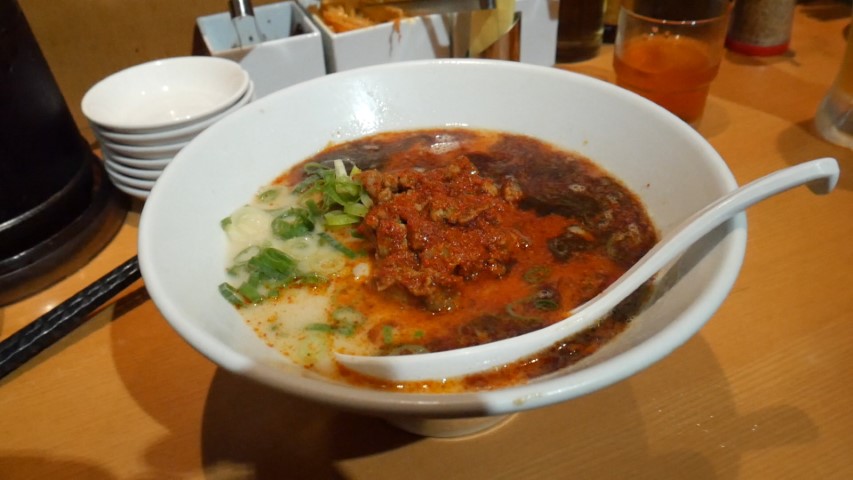 Read more about Ippudo Ramen Restaurant at Nishi-Shinjuku.
Tenkaippin Ramen Restaurant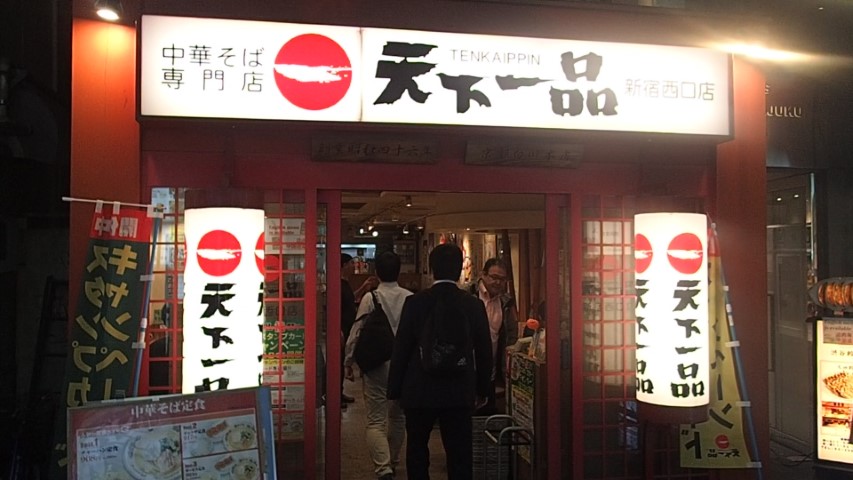 Tenkaippin started in Kyoto and now have over 230 restaurants all over Japan. They have a restaurant right in the heart of the dining precinct of Nishi-Shinjuku.
This is a popular late night dining venue which is open until 3am every night.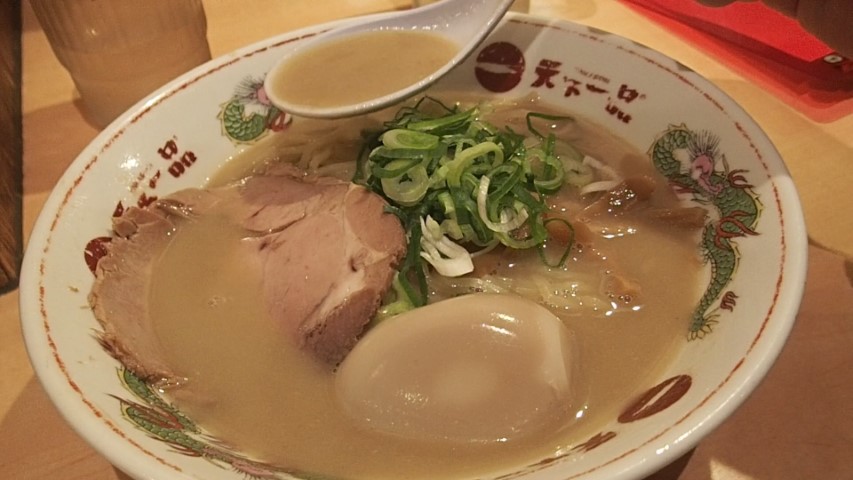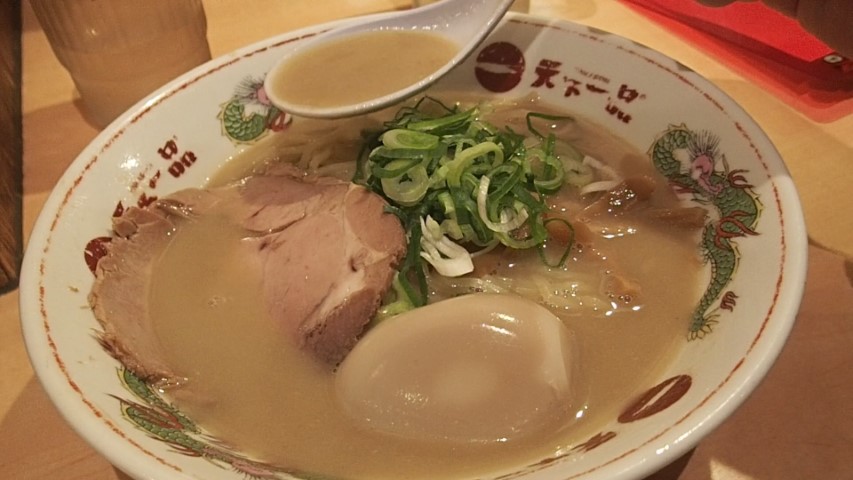 The ramen noodle soup is famous around Japan as it is one of the thickest soups you will find. The soup is a very special, rich and thick broth made from slow cooking chicken and vegetables. You can choose various ingredients to be served with your noodle soup including soft boil egg, thin slices of pork and toppings of slice shallots.
Read more about Tenkaippin Ramen Restaurant in Nishi-Shinjuku.
Ichiryu Ramen Restaurant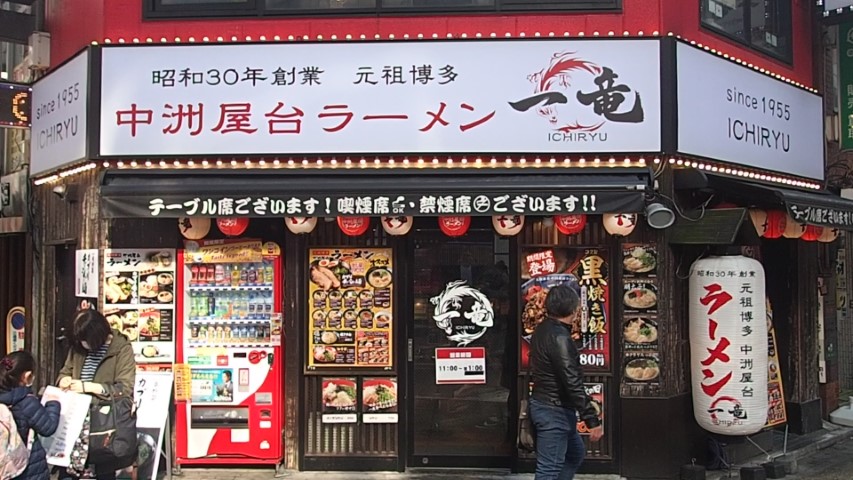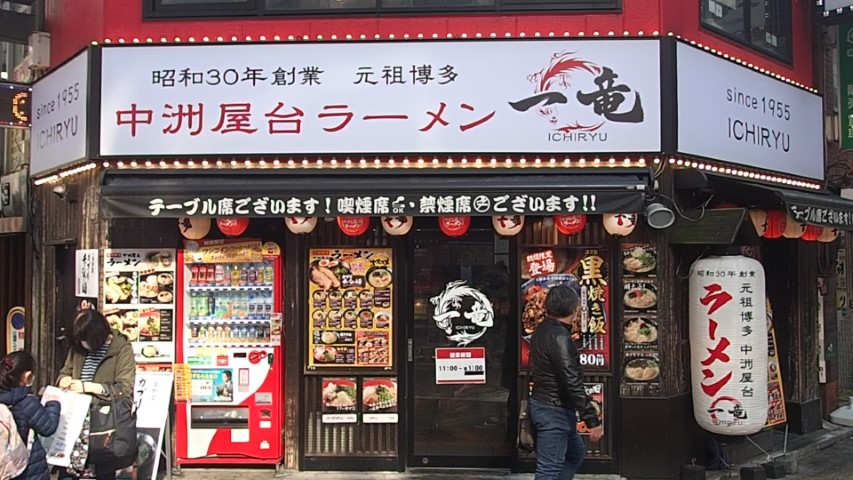 Ichiryu Ramen Restaurant is a famous ramen shop in Nishi-Shinjuku which first opened in 1955. They now have a number of stores around Tokyo but the most famous is the original restaurant at Nishi-Shinjuku which is just a few minutes walk from the Western Exit of Shinjuku Train Station.
You can get a cheap bowl of ramen starting from around 600 yen. Most of the popular ramen dishes at Ichiryu cost around 800 – 900 yen. There are 4 levels of this ramen shop. At each table is a touch pad which is used to order your meal and drinks. Just submit your order and then the waiter or waitress will deliver your delicious ramen to your seat.
Read more about Ichiryu Ramen Restaurant in Nishi-Shinjuku
Hijiriya Ramen Restaurant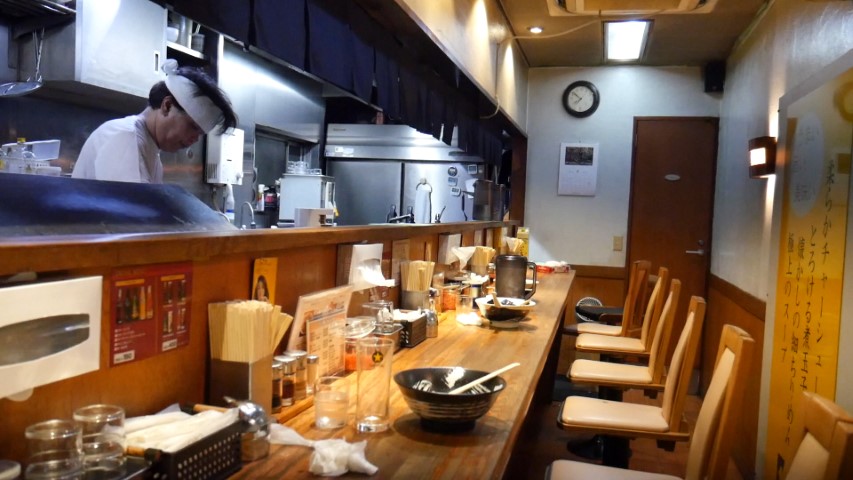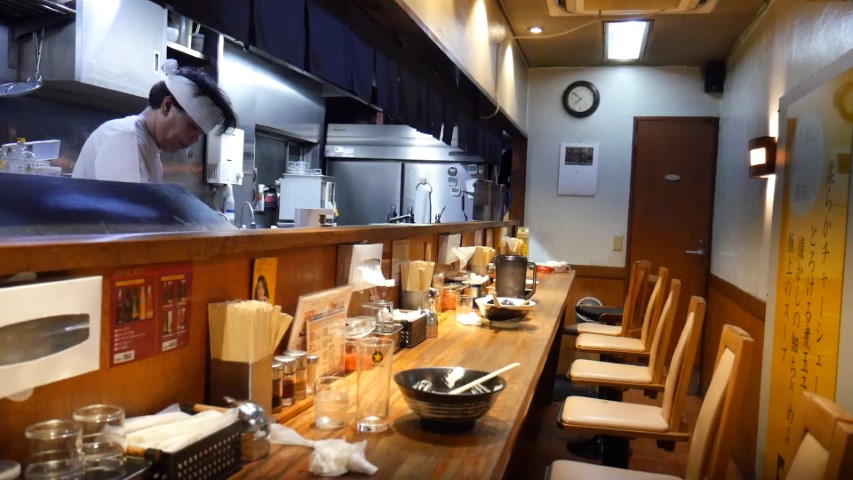 Hijiriya Ramen Restaurant is a hidden gem located in the back streets of the residential area of Nishi-Shinjuku, just down from the Shinjuku Central Park.
This is the sort of restaurant where the locals eat and surprisingly quite a few visitors find their way into this restaurant. They do cater for tourists as they have a menu in English which makes it so easy to order.
You can get a big bowl of yummy ramen noodle soup at Hijiriya for as low as 800 Yen, making this a good cheap meal. I can vouch for the good quality soup that they serve up here.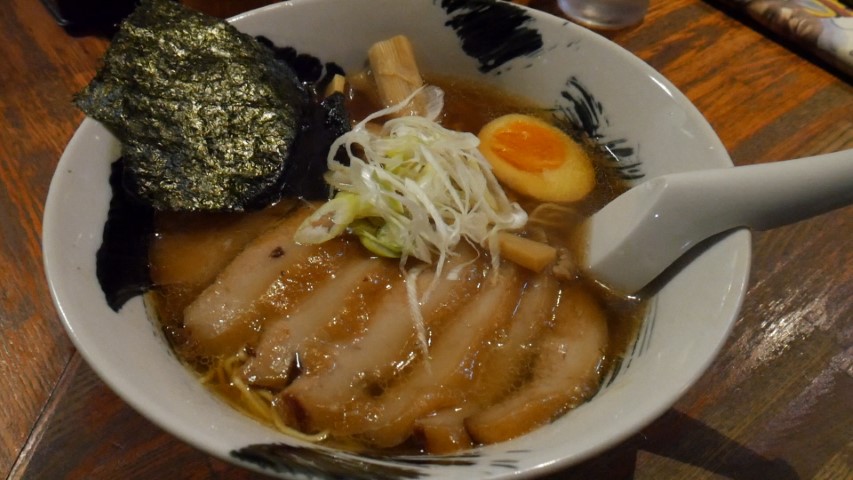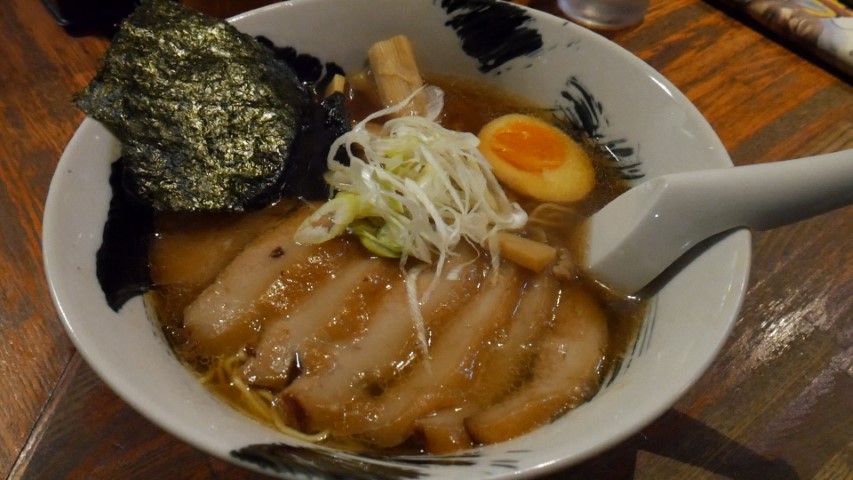 Read more about Hijiriya Ramen Restaurant in Nishi-Shinjuku.