Flight Review Garuda Indonesia Jakarta to Bali A330-300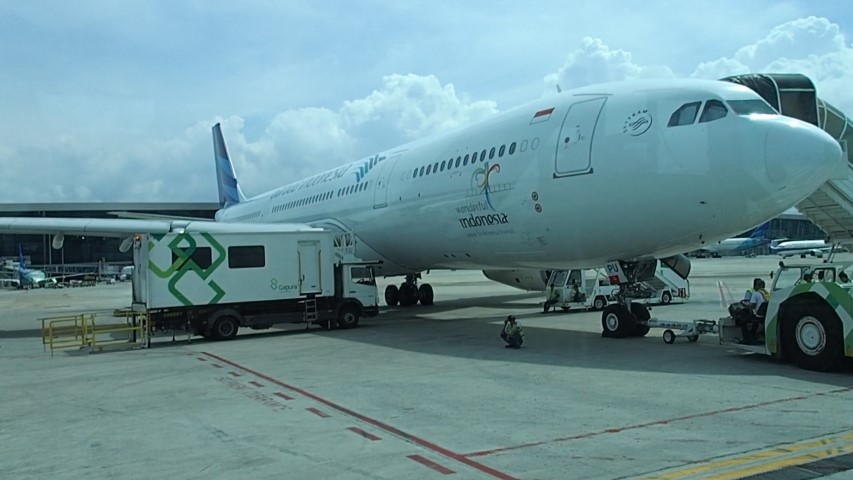 Airline: Garuda Indonesia
Flight no: GA410
Route: Jakarta Soekarno-Hatta Airport (CGK) to Denpasar Bali Ngurah Rai Airport (DPS)
Aircraft type: Airbus A330-300
Flight time: 1 hour 35 minutes
Travel class: Economy Class
Seat: 44A
Seat Width: 17 inches
Pitch: 33 inches
Check out the full flight review video for Garuda Indonesia flight from Jakarta to Bali
Getting to the airport 
As the traffic is usually bad in Jakarta, it is always best to leave early to get to the airport. Travel time from Central Jakarta can take anywherer from 50 minutes to more than 1.5 – 2 hours to get to Soekarno Hatta Jakarta airport.
Best way to get to Jakarta airport is to go by taxi which will cost anywhere from 200,000Rp or more.
There is an underground MRT subway being built in Jakarta from the airport to Central Jakarta. The Jakarta MRT is due to open from late 2019.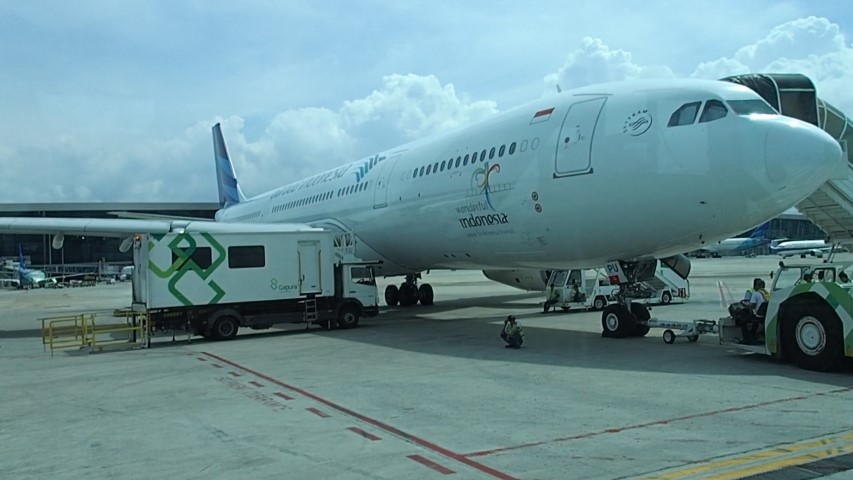 At the airport
Garuda Indonesia has it's own terminal at Jakarta airport, terminal 3. Both international and domestic flights leave from this terminal.
Before you go through the security gate, the terminal has a heap of shopping and food. There are a heap of cafes and restaurants where you can get a decent feed.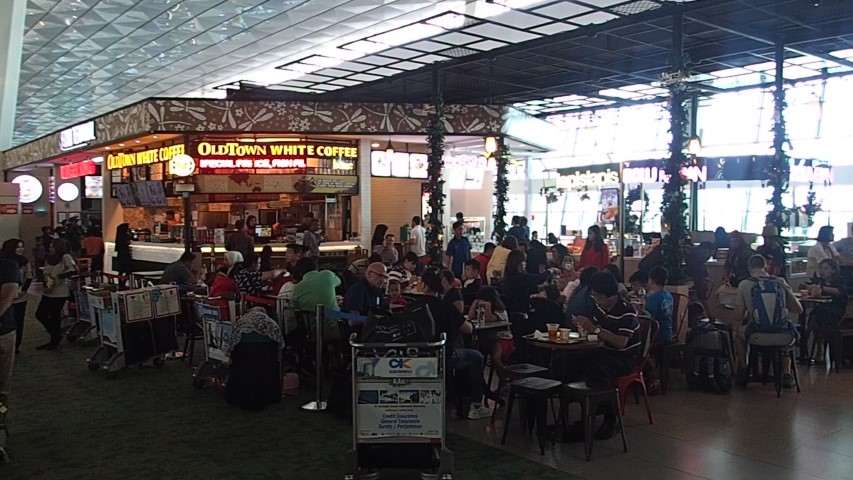 Despite being a fairly new terminal, opened in 2016, it seems it already is at capacity. There are skybridges at 28 gates in Terminal 3 but not all flights use the skybridges. On this flight we had to board a bus and be taken to our plane.
There is free WiFi internet access at Jakarta airport.
The seat
There is some really good leg room on the A330-300. Being one of the largest planes in the Garuda fleet, there is plenty of space on board.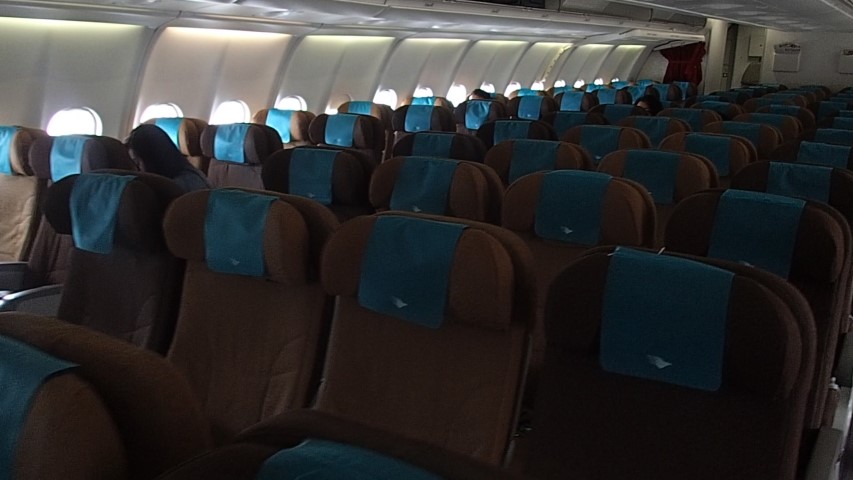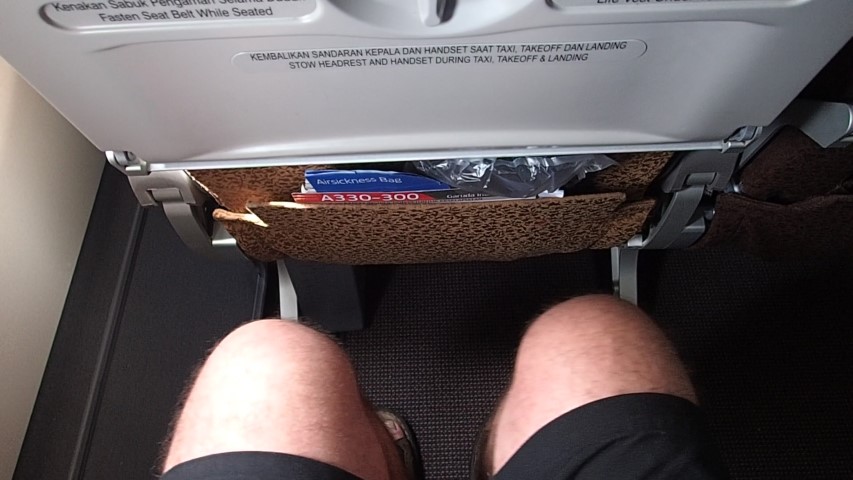 The Entertainment
There is an entertainment screen built into the seat in front of you and it has a large choice of movies and TV shows in both English and Indonesian.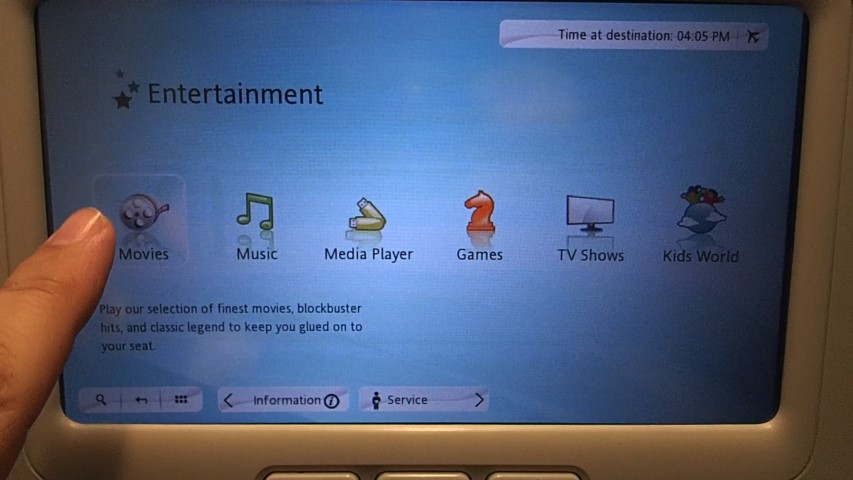 Garuda also has a great inflight magazine called Colours. There are some great travel articles in both English and Indonesian.
The food
The food on Garuda is probably the best airline food you can receive. I have flown on many airlines and I always find the food on Garuda to be better than all the rest.
The meal I had in Economy class was a beef randang served with rice and vegetables. The hot meal came with a nice fruit jelly dessert and a soft drink. Now Randang is one of my favourite Indonesian dishes so I have eaten it alot. The randang on this flight was excellent. The beef was good quality and had been slow cooked so it fell apart just using a fork. The rice was well cooked and the vegetables were not soggy. The meal had a little bit of spice but not really spicy. I would have preferred it more spicy but I am sure they have to be sparing with the spice so everyone can eat it.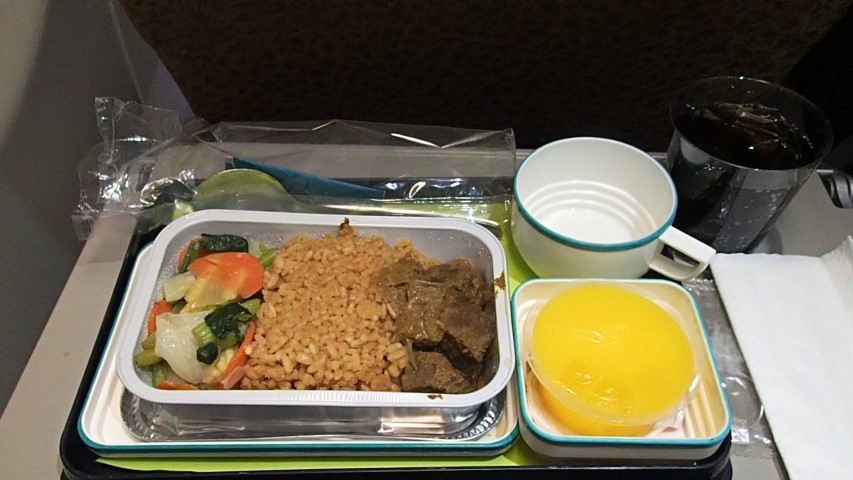 As well as a soft drink served with the meal, after they clear away the meal trays they then come around and serve tea or coffee. This is a great touch of extra service.
Well done to Garuda to their excellent food!
The Service
This is only a relatively quick flight at 1 hour and 25 minutes. When boarding the crew seemed friendly, greeting me with a smile.
Garuda have won awards for being the Best Flight Crew. I can't really comment more on the service as apart from them handing out the meals I didn't have much interaction with the crew.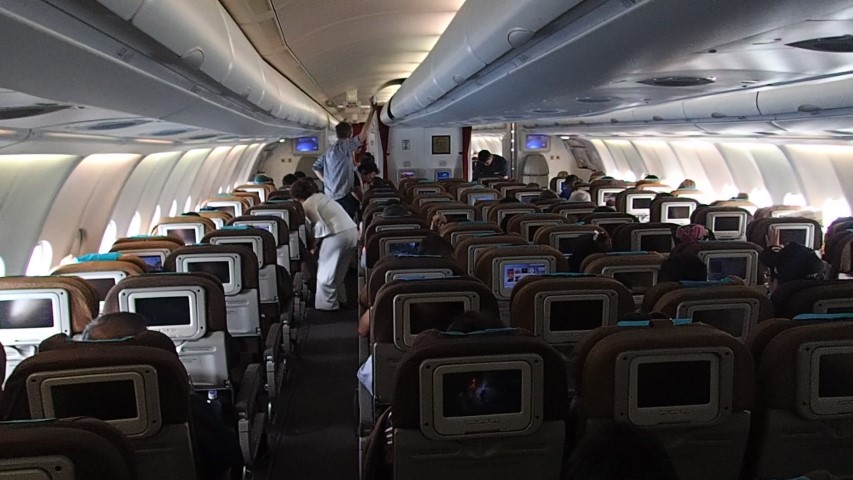 Final word on this flight
Great plane. Great food. Arrived on time. I couldn't ask for more.
You can book flights directly on the Garuda Indonesia website.