The Best Islands to Visit in Asia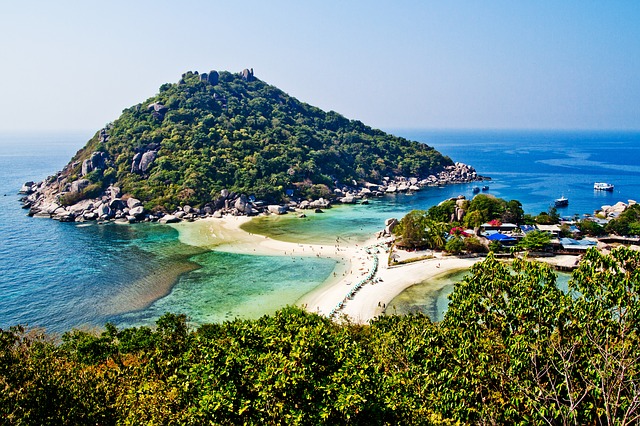 There are so many beautiful tropical islands to visit in Asia. So what are the best islands to visit in Asia? The following is a list of islands that are in my opinion are the best to visit. Opinions are like A-Holes, everyone has one, but this one is mine. Check out, in my opinion, the best islands to visit in Asia:
Koh Tao – Thailand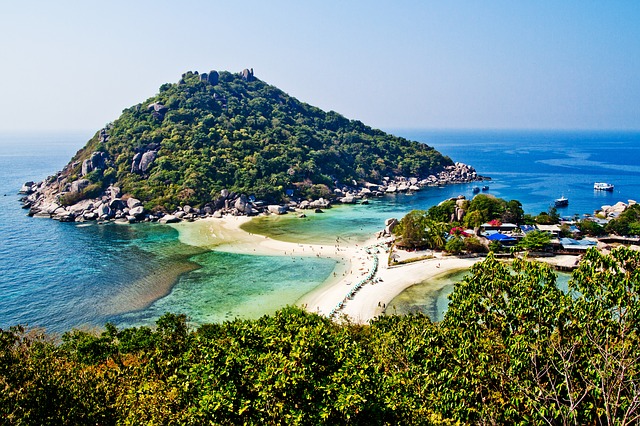 I have been to Koh Tao a few times and I rate it as the best island to visit in all of Asia. Koh Tao is a small island in the Gulf of Thailand which feels remote, because it is quite remote. To get to Koh Tao you need to fly to Koh Samui and then get on a ferry that takes around 2.5 hours to get to Koh Tao. Koh Tao means 'Turtle Island'. It is named as the island is shaped like a turtle but also you will find many turtles in the beautiful tropical waters off the coast of Koh Tao.
Koh Tao is an island to come to relax. With beautiful white sandy beaches, some of the best snorkeling and scuba diving and you will find the prices of the hotels and food very cheap compared to other places in Thailand.
Read more about Koh Tao Thailand
Palawan Island Philippines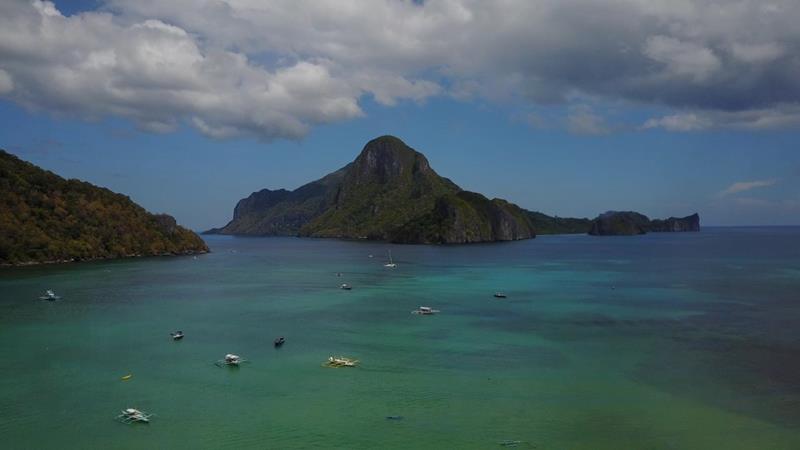 Palawan Island is the most beautiful island in the Philippines and should be on everyone's bucket list to visit. El Nido in the north of Palawan Island is the most spectacular place I have ever visited. With hundreds of small tropical islands with white sandy beaches and some stunning limestone rock formations that jut out of the sea, on the edges of some huge blue watered lagoons.
Palawan Island is perfect for all sorts of holidays. Whether you want to lay on the beach relaxing or looking for a full adventure holiday of scuba diving, rock climbing or caving, Palawan has it all.
Palawan Island has direct flights from Manila, Cebu City and Caticlan Airport (Boracay).
Read more about Palawan Island
Gili Trawangan – Lombok Indonesia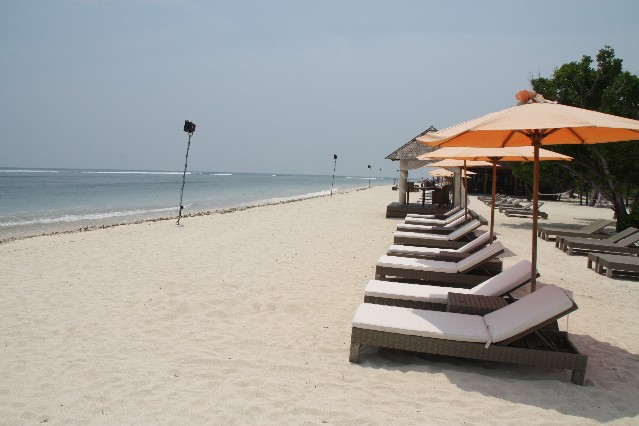 Gili Trawangan is one of the three Gili Islands off the north east coast of Lombok Indonesia. Gili Trawangan is known locally as the Party Island, as it is the busiest of the 3 Gili Islands (Gili Meno and Gili Air) and each night of the week there is a party at a different bar.
There is more to Gili Trawangan than partying. There is some of the best scuba diving and snorkeling and the Gili Islands are also referred to as the Turtle Capital of the world, with a number of different species of turtles. It is not hard to spot turtles off the coast of Gili Trawangan.
You can get a public ferry (only 15 minutes ride) across the Gili Trawangan from the north coast of Lombok, or you can get a fast boat direct from Bali which takes around 1.5 hours from PadangBai.
Read more about Gili Trawangan
Langkawi Island Malaysia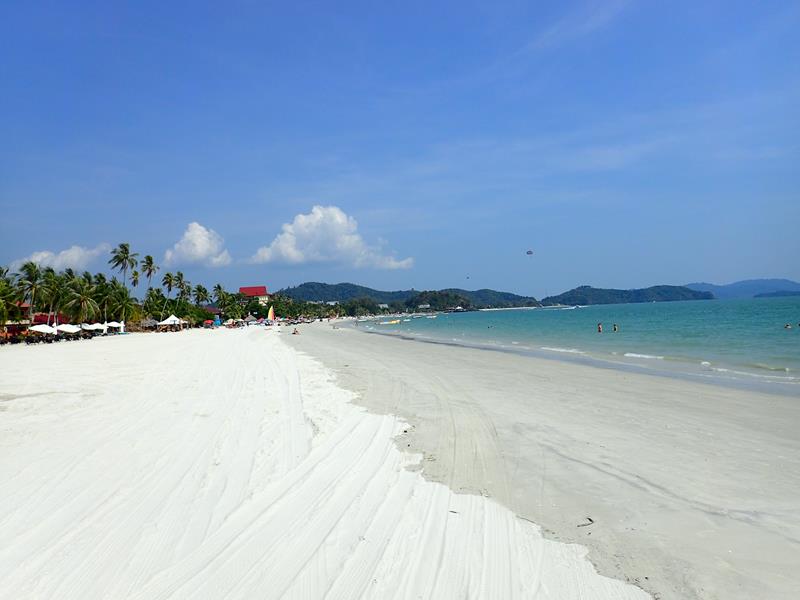 I rate Langkawi Island as one of the best islands for a family holiday! There are so many activities on Langkawi Island like the cable car to the top of the mountain to see views of the entire island, a great Aquarium, loads of watersports and nature walks through the rainforests.
One of the best things about Langkawi is it is cheap. It is easy to get to Langkawi with direct flights from many cities in Malaysia and direct flights from Singapore. It is well developed so a good choice of hotels and beach resorts.
Also like all of Malaysia, if you love food, you'll love the choice of restaurants on Langkawi. Malaysia is very cultural diverse so on Langkawi you'll find great Malaysian Restaurants, Indian Restaurants, Chinese Restaurants, Middle Eastern Restaurants as well as loads of other International restaurants like Italian and Japanese. Check out the best restaurants on Langkawi at Cewang Beach
Read more about Langkawi Island
Nusa Lembongan Bali Indonesia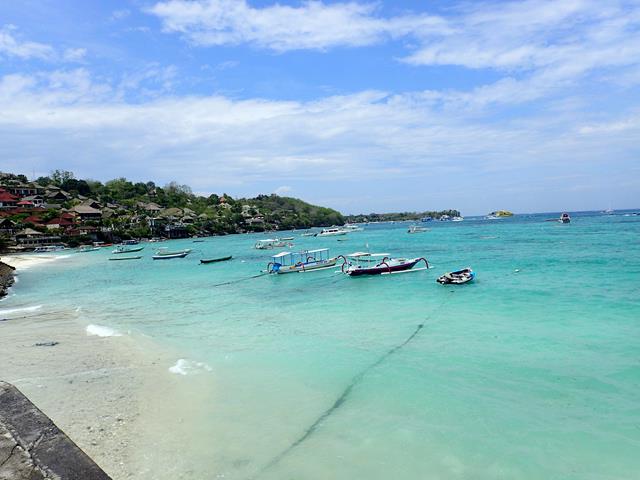 Nusa Lembongan is a small island off the coast of Bali. It is easy to get a ferry from Sanur Beach across to Lembongan in only 30 minutes ride.
Although Nusa Lembongan is only small there is so much to do on the island. With some great surf breaks, awesome scuba diving and snorkeling, yoga classes, nature walks and a great range of restaurants.
One of the real highlights of Nusa Lembongan is to see the huge Manta Rays swimming off the coast. There are 2 other islands close to Nusa Lembongan, Nusa Ceningan and Nusa Penida which are both only a short boat ride away.
Read more about Nusa Lebongan
Koh Kood Thailand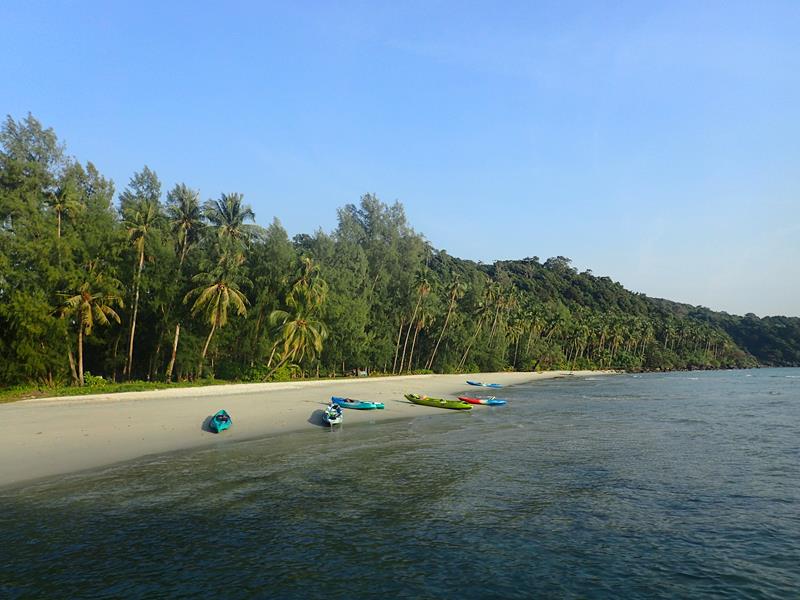 Koh Kood is another remote island in the Gulf of Thailand, close to the border of Cambodia. From Bangkok it will take about 5 hours drive to the ferry terminal, and then around 1.5 hour ferry ride across to Koh Kood. You can also fly from Bangkok to Trat airport (see flight review from Bangkok to Trat), it is then a 1 hour car ride to the ferry port.
Koh Kood does not get many visitors so it really is a tranquil island to come and relax. There are a few really nice beach resorts on Koh Kood where there are plenty of water activities available. I can highly recommend the Captain Hook Beach Resort on Koh Kood.
I am sure more and more beach resorts will open, so now is the time to visit Koh Kood before it gets too busy.
Read more about Koh Kood
Pulau Weh Sumatra Indonesia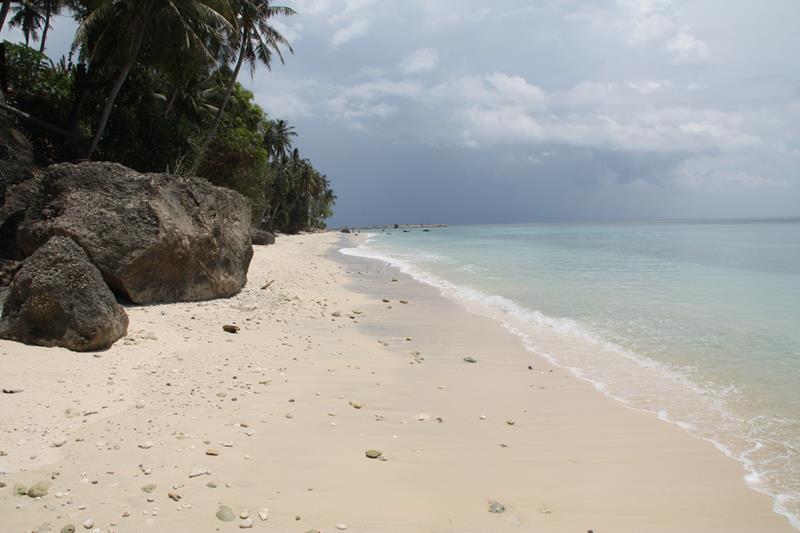 Pulau Weh is located right at the north tip of Sumatra Indonesia, 45 minutes ferry ride from Banda Aceh. You can fly direct to Banda Aceh from Kuala Lumpur or from many cities in Indonesia including Jakarta.
Pulau Weh is not visited by many foreigners so is vastly untouched. There are a few good hotels and beach resorts to stay in. Being quite remote and with not many visitors, the marine life around Pulau Weh is spectacular. If you are a scuba diver, put Pulau Weh on your bucket list of places to dive. It really is a must visit island in Asia.
Read more about Pulau Weh
Bali Indonesia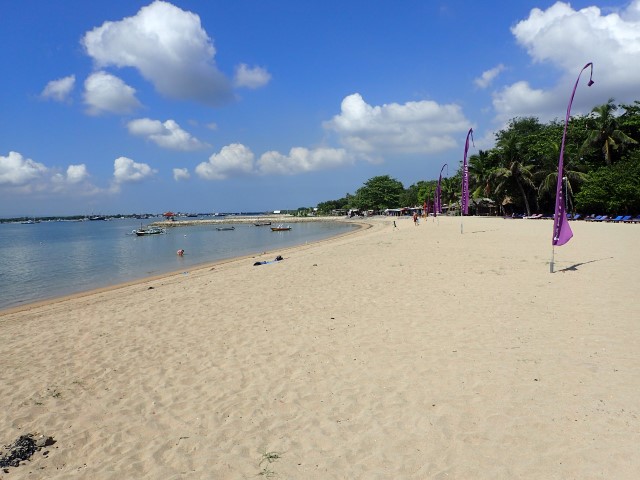 The Island of the Gods – Bali really has it all when it comes to an island holiday. Beautiful beaches, rainforests, waterfalls, rivers, mountains and volcanos. Along with all the spectacular scenery, Bali has an amazing culture and some of the friendliest people in the world.
The tourist industry in Bali really cater for all needs for all travelers. From budget accommodation to luxury beach resorts. Also the food scene in Bali has really come of age with some awesome restaurants serving a huge variety of food. Also with some fantastic beach clubs to sit back and sip a cocktail while watching the incredible sunsets over Bali. Check out the best beach bars in Bali.
If you have never visited Bali, do yourself a favour and get there!
Read more about the great activities in Bali
Boracay Island Philippines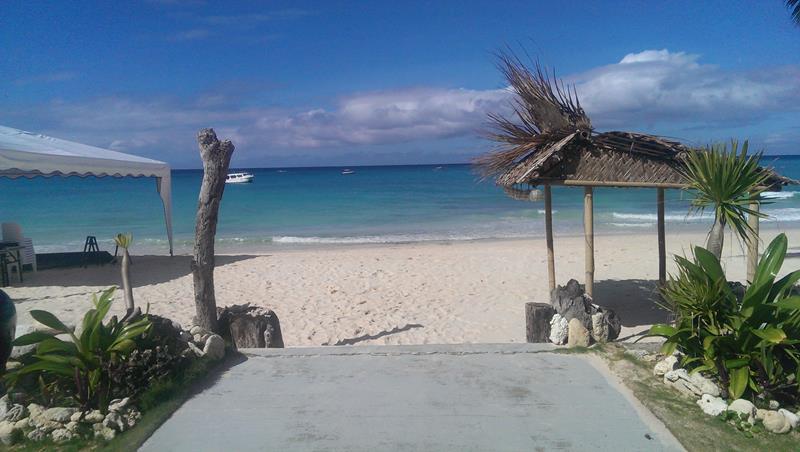 Boracay Island is the most popular island in the Philippines and for good reason. Boracay is a small island with beautiful beaches with the softest, whitest sands. The sand is so soft and white, tourists where taking jars of sand home with them as a souvenir. The Government made it illegal to take sand off Borocay island, because if everyone took sand away, there wouldn't be an island left.
Boracay is an easy flight from Manila, Cebu City or direct flights from Hong Kong and there are heaps of hotels and beach resorts to choose from to suit all budgets. There are so many activities on Boracay Island, all the watersports, fishing, banana boats, scuba diving, snorkeling and on land there are activities like All terrain vehicles and go-carts. Boracay also has a good nightlife scene with late night bars and nightclubs, many with live music open to the early hours of the morning.
Boracay gets super crowded in the peak tourist seasons in May, June, July and August as well at around Christmas and New Year time. Loads of local Filipinos visit the island as well as people from all around the region and around the world.
Read more about Boracay Island
Koh Phi Phi Thailand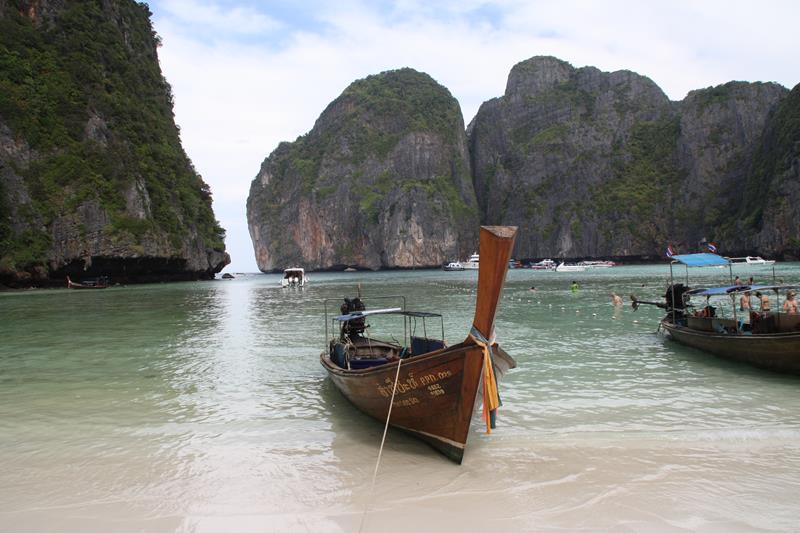 Koh Phi Phi Thailand was were the movie 'The Beach' was filmed. This incredible island really has all the scenery to make it one of the best tropical islands in Asia. Koh Phi Phi is located in the Andaman sea, just south of Phuket.
Koh Phi Phi is a 2 hour ferry ride from Phuket or a 90 minute ferry ride from Krabi. Now Phuket has direct flights from many places like Australia, Singapore, Hong Kong and many more direct flights, its never been easier to get to Koh Phi Phi.
With beautiful white sandy beaches, calm waters and loads of water sports including some great scuba diving.
Read more about Koh Phi Phi
Koh Chang Thailand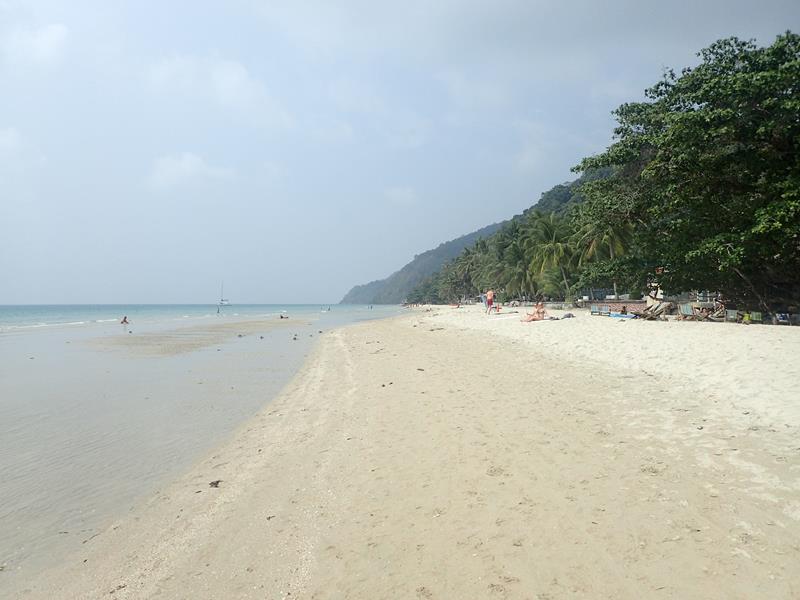 Koh Chang (Elephant Island) is another of the amazing islands in Thailand which is highly rated for a relaxing holiday. You can get to Koh Chang in around 5 hours drive and ferry ride from Bangkok. You can also fly from Bangkok to Trat airport, then it is around 20 minutes by car to the ferry terminal and then a 30 minute ferry ride across to the island.
Koh Chang has loads of activities, all the water sports you would expect but also has some great rainforest trekking, elephant rides, fishing villages to visit and a great range of beach resorts to choose from.
Read more about Koh Chang
Phu Quoc Vietnam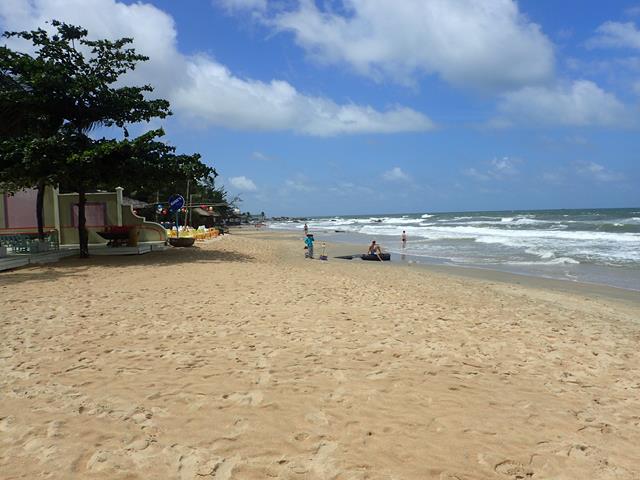 Phu Quoc is a Vietnamese island, which is actually off the coast of Cambodia but still belongs to Vietnam. Phu Quoc has been called the next 'Phuket' as it is becoming more and more popular as a tourist destination.
Phu Quoc is seeing a great amount of development and is attracting some of the big name hotel chains like Novotel Hotels who recently opened a resort there.
Right now Phu Quoc still has a laid back atmosphere, with some traditional fishing villages but things will change as more and more tourist visit the island and tourism takes off.
Read more about Phu Quoc Vietnam
What is your favourite island in Asia? Post a comment below: